HARDCOVER RELEASES
The Martian by Andy Weir (Crown)
Six days ago, astronaut Mark Watney became one of the first men to walk on the surface of Mars. Now, he's sure he'll be the first man to die there.
It started with the dust storm that holed his suit and nearly killed him-and that forced his crew to leave him behind, sure he was already dead. Now he's stranded millions of miles from the nearest human being, with no way to even signal Earth that he's alive-and even if he could get word out, his food would be gone years before a rescue mission could arrive. Chances are, though, he won't have time to starve to death. The damaged machinery, unforgiving environment, or plain-old "human error" are much more likely to get him first.
But Mark isn't ready to give up yet. Drawing on his ingenuity, his engineering skills-and a relentless, dogged refusal to quit-he steadfastly confronts one seemingly insurmountable obstacle after the next. But will his resourcefulness be enough to overcome the impossible odds against him?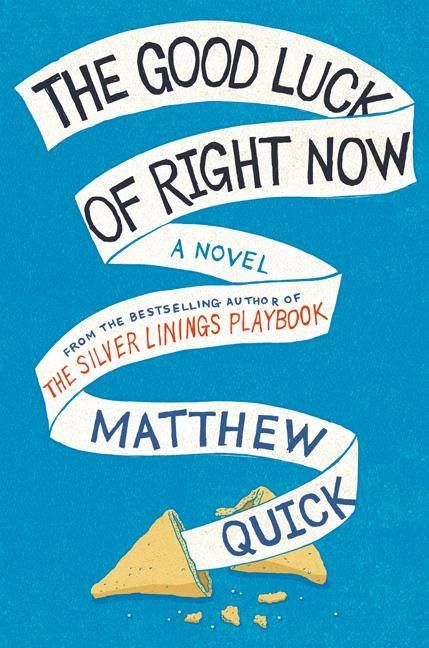 The Good Luck of Right Now by Matthew Quick (Harper)
For thirty-eight years, Bartholomew Neil has lived with his mother. When she gets sick and dies, he has no idea how to be on his own. His redheaded grief counselor, Wendy, says he needs to find his flock and leave the nest. But how does a man whose whole life has been grounded in his mom, Saturday mass, and the library learn how to fly?
Bartholomew thinks he's found a clue when he discovers a "Free Tibet" letter from Richard Gere hidden in his mother's underwear drawer. In her final days, mom called him Richard-there must be a cosmic connection. Believing that the actor is meant to help him, Bartholomew awkwardly starts his new life, writing Richard Gere a series of highly intimate letters. Jung and the Dalai Lama, philosophy and faith, alien abduction and cat telepathy, the Catholic Church and the mystery of women are all explored in his soul-baring epistles. But mostly the letters reveal one man's heartbreakingly earnest attempt to assemble a family of his own. A struggling priest, a "Girlbrarian," her feline-loving, foul-mouthed brother, and the spirit of Richard Gere join the quest to help Bartholomew find where he belongs. In a rented Ford Focus, they travel to Canada to see the cat Parliament and find Bartholomew's biological father . . . and discover so much more.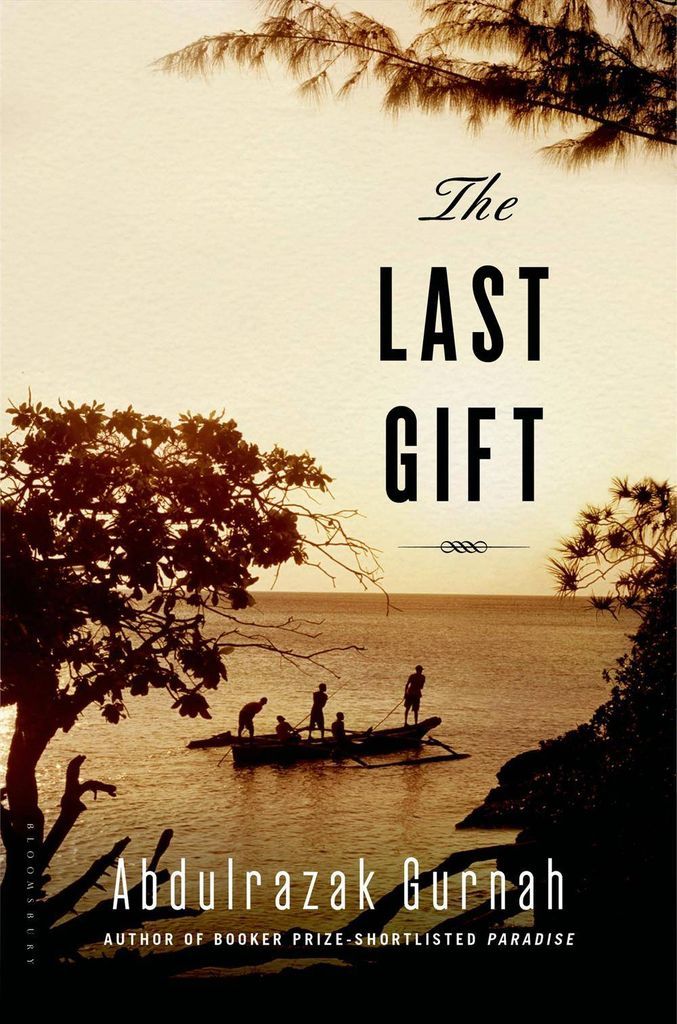 The Last Gift by Abdulrazak Gurnah (Bloomsbury USA)
Abbas has never told anyone about his past—before he was a sailor on the high seas, before he met his wife Maryam outside a drugstore in Exeter, before they settled into a quiet life with their children, Jamal and Hanna. Now, at the age of sixty-three, he suffers a collapse that renders him unable to speak about things he thought he would one day have to.
Jamal and Hanna have grown up and gone out into the world. They were both born in England but cannot shake a sense of apartness. Hanna calls herself Anna now, and has just moved to a new city to be near her boyfriend. She feels the relationship is headed somewhere serious, but the words have not yet been spoken out loud. Jamal, the listener of the family, moves into a student house and is captivated by a young woman with dark blue eyes and her own complex story to tell. Abbas's illness forces both children home, to the dark silences of their father and the fretful capability of their mother, Maryam, who has never thought to find herself—until now.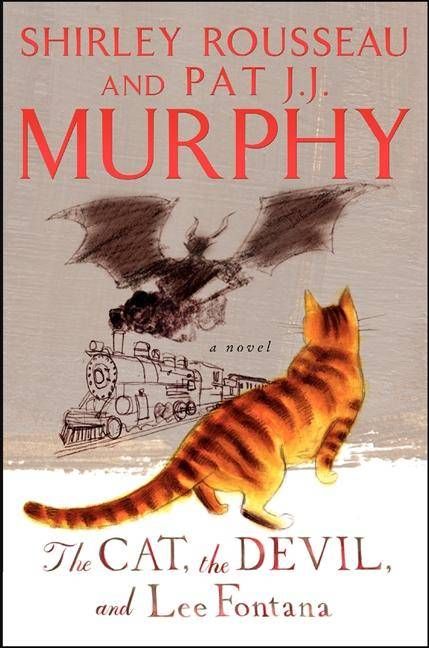 The Cat, The Devil, and Lee Fontana by Rousseau Murphy and Pat J.J. Murphy (William Morrow)
To the devil, the span of a human life is as brief as spit on the wind. But the challenge of playing with flawed humans, like a cat toying with a mouse, is endlessly amusing. If the Devil loses a wager though, he will harass a person's descendants until he eventually gets his due. Which is why he is tormenting Lee Fontana.
The night before Lee is paroled, Satan terrifies and tempts the thief with the promise of one more successful robbery. But Lee has a secret ally looking out for him. The prison cat, a ghost, will tail the ex-con on his dangerous mission-an adventure that will leave a long legacy for everyone's favorite talking tomcat, Joe Grey, and his pals in the charming California coastal town of Molina Point.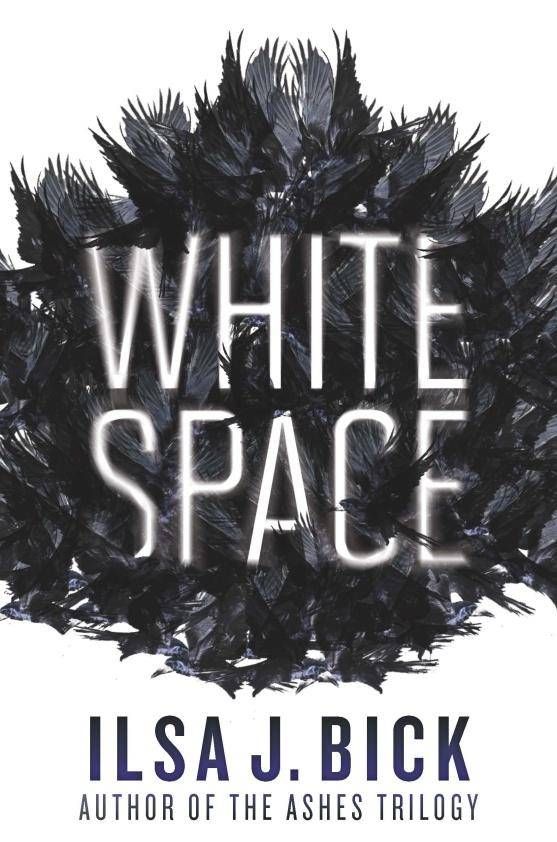 White Space by Ilsa J. Bick (Egmont USA)
Seventeen-year-old Emma Lindsay has problems: a head full of metal, no parents, a crazy artist for a guardian whom a stroke has turned into a vegetable, and all those times when she blinks away, dropping into other lives so ghostly and surreal it's as if the story of her life bleeds into theirs. But one thing Emma has never doubted is that she's real. Then she writes "White Space," a story about these kids stranded in a spooky house during a blizzard.
Unfortunately, "White Space" turns out to be a dead ringer for part of an unfinished novel by a long-dead writer. The manuscript, which she's never seen, is a loopy Matrix meets Inkheart story in which characters fall out of different books and jump off the page. Thing is, when Emma blinks, she might be doing the same and, before long, she's dropped into the very story she thought she'd written. Trapped in a weird, snow-choked valley, Emma meets other kids with dark secrets and strange abilities: Eric, Casey, Bode, Rima, and a very special little girl, Lizzie. What they discover is that they-and Emma-may be nothing more than characters written into being from an alternative universe for a very specific purpose. Now what they must uncover is why they've been brought to this place-a world between the lines where parallel realities are created and destroyed and nightmares are written-before someone pens their end.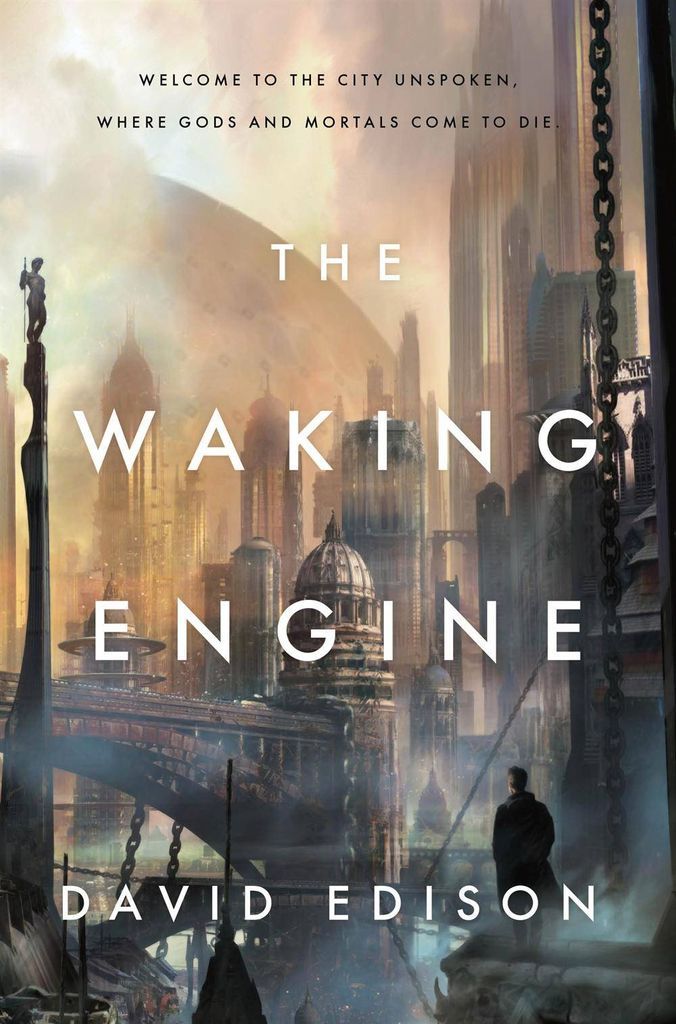 The Waking Engine by David Edison (Tor Books)
Contrary to popular wisdom, death is not the end, nor is it a passage to some transcendent afterlife. Those who die merely awake as themselves on one of a million worlds, where they are fated to live until they die again, and wake up somewhere new. All are born only once, but die many times . . . until they come at last to the City Unspoken, where the gateway to True Death can be found.
Wayfarers and pilgrims are drawn to the City, which is home to murderous aristocrats, disguised gods and goddesses, a sadistic faerie princess, immortal prostitutes and queens, a captive angel, gangs of feral Death Boys and Charnel Girls . . . and one very confused New Yorker.
Late of Manhattan, Cooper finds himself in a City that is not what it once was. The gateway to True Death is failing, so that the City is becoming overrun by the Dying, who clot its byzantine streets and alleys . . . and a spreading madness threatens to engulf the entire metaverse.
The Lure by Lynn Ewing (Balzer + Bray)
Fifteen-year-old Blaise Montgomery lives in the gritty outskirts of Washington, DC, where a stray bullet can steal a life on the way to school. Drugs and violence are the only ways to survive, so Blaise and her friends turn to gangs for safety, money, and love. When Blaise is invited to join Core 9, one of the most infamous crews, she jumps at the chance. Though her best guy friends, Rico and Satch, warn her about the danger, she agrees to be beaten for a minute straight as part of the gang's initiation ritual. Now Blaise is finally part of a crew. A family.
But things get only more dangerous when she becomes a member of Core 9 and tensions with a rival gang heat up. Trek, the head of Core 9, asks Blaise to be his "lure," the sexy bait he'll use to track down enemy gang members and exact revenge. Rico and Satch tell her it's a death sentence, but Blaise can't resist the money and unparalleled power. As Trek puts Blaise in increasingly dangerous situations, she begins to see that there's more to lose than she ever realized-including Satch, the one person who has the power to get under her skin. With death lurking around every corner, should Blaise continue to follow the only path she's ever known, or cut and run?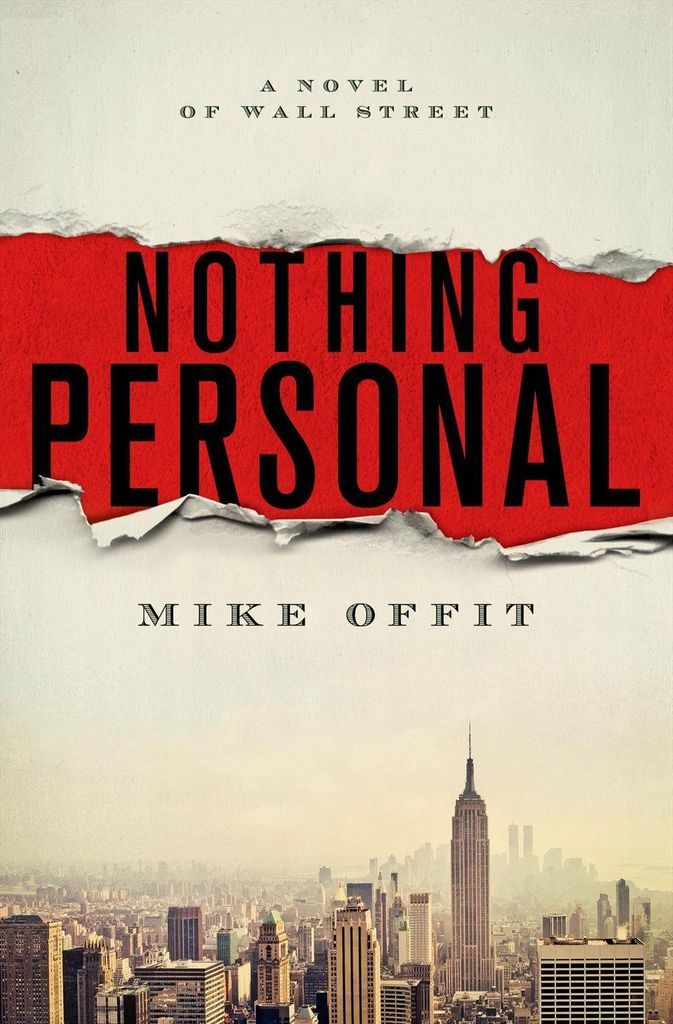 Nothing Personal by Mark Offit (Thomas Dunne Books)
Nothing Personal is the stunning story of Warren Hament, a bright young man who stumbles into a career in finance in the early 1980s. His rapid rise exposes the inner workings of the amoral, crude, and brutal world of top-tier investment banking as only a true insider could know them. Introduced to the elite bastions of wealth and privilege, and with his beautiful and ambitious girlfriend pushing him, he gets a major boost when first his patrician mentor is murdered, and then a dangerous and powerful rival is bludgeoned to death in the middle of a tryst with a young financial analyst. Young Warren soon finds himself at the center of a whirlwind investigation of four deaths, in control of a vast and hidden fortune, and in love with a gorgeous woman whose past may hold the key to unlocking the mystery, before the killer comes calling again.
PAPERBACK RELEASES
The Rainbow Troops by Andrea Hirata (Sarah Crichton Books)
Ikal is a student at the poorest village school on the Indonesian island of Belitong, where graduating from sixth grade is considered remarkable. His school is under constant threat of closure. Ikal and his friends—a group nicknamed the Rainbow Troops—face threats from every angle: skeptical government officials, greedy corporations, deepening poverty, crumbling infrastructure, and their own low self-confidence.
But the students also have hope, which comes in the form of two extraordinary teachers, and Ikal's education in and out of the classroom is an uplifting one. We root for him as he defies the island's tin mine officials. We meet his first love, the unseen girl who sells chalk from behind a shop screen, whose pretty hands capture Ikal's heart. We cheer for Lintang, the class's barefoot math genius, as he bests the students of the mining corporation's school in an academic challenge. Above all, we gain an intimate acquaintance with the customs and people of the world's largest Muslim society.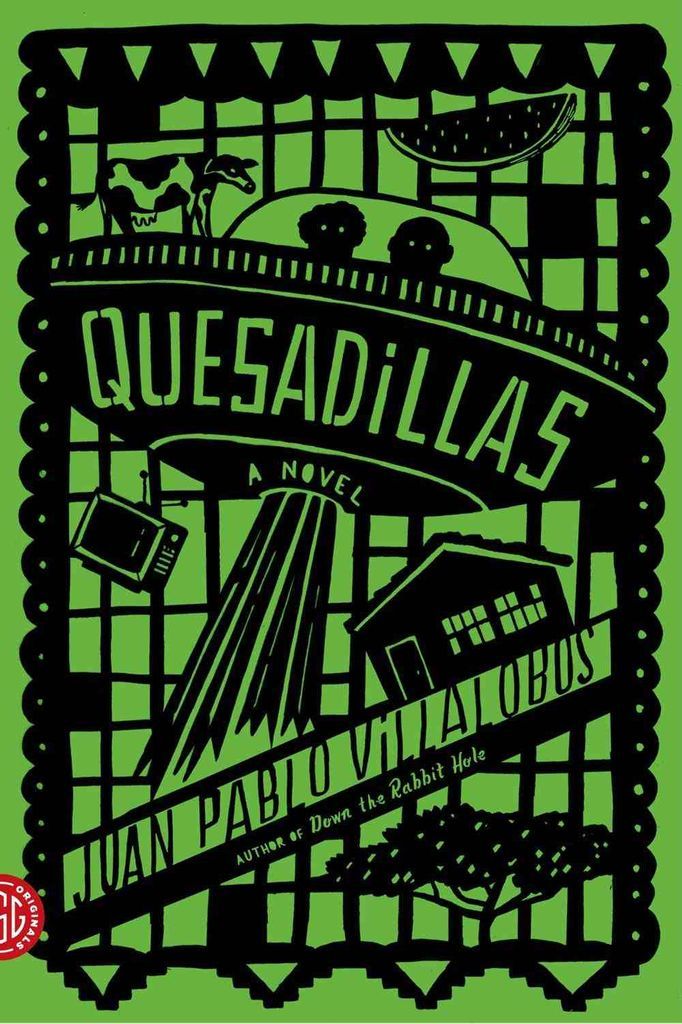 Quesadillas by Juan Pablo Villalobos (FSG Originals)
It's the 1980s in Lagos de Moreno—a town where there are more cows than people, and more priests than cows—and a poor family struggles to overcome the bizarre dangers of living in Mexico. The father, a high-school civics teacher, insists on practicing and teaching the art of the insult, while the mother prepares hundreds of quesadillas to serve to their numerous progeny: Aristotle, Orestes, Archilochus, Callimachus, Electra, Castor, and Pollux. Confined to their home, the family bears witness to the revolt against the Institutional Revolutionary Party and their umpteenth electoral fraud. This political upheaval is only the beginning of Orestes's adventures and his uproarious crusade against the boredom of rustic life and the tyranny of his older brother.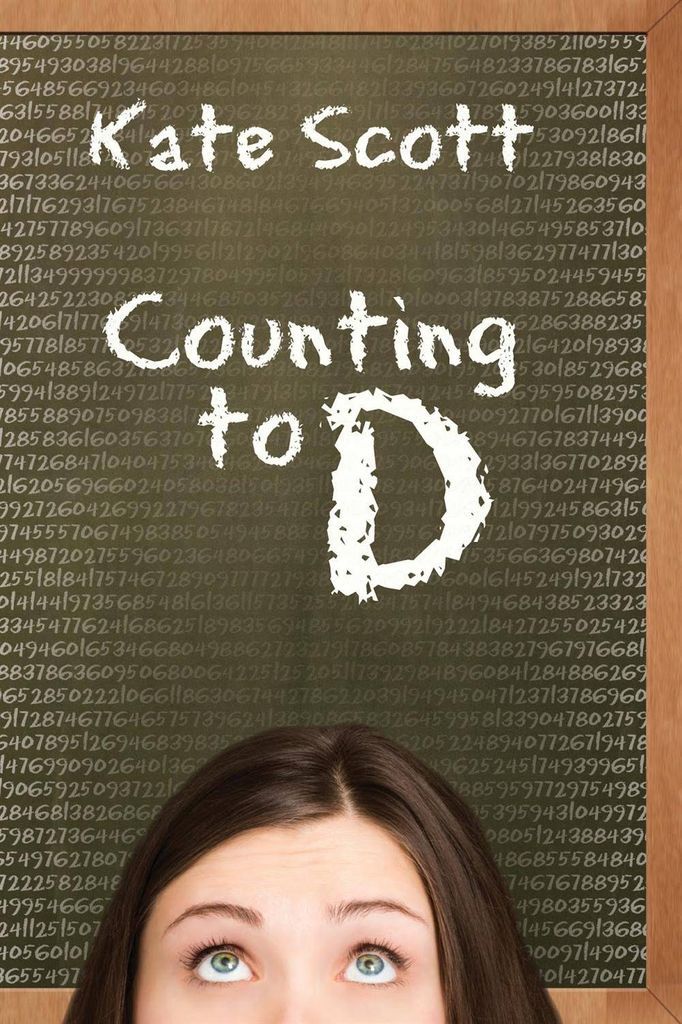 Counting to D by Kate Scott (Elliott Books)
The kids at Sam's school never knew if they should make fun of her for being too smart or too dumb. That's what it means to be dyslexic, smart, and illiterate. Sam is sick of it. So when her mom gets a job in a faraway city, Sam decides not to tell anyone about her little illiteracy problem. Without her paradox of a reputation, she falls in with a new group of highly competitive friends who call themselves the Brain Trust. When she meets Nate, her charming valedictorian lab partner, she declares her new reality perfect. But in order to keep it that way, she has to keep her learning disability a secret. The books are stacked against her and so are the lies. Sam's got to get the grades, get the guy, and get it straight-without being able to read.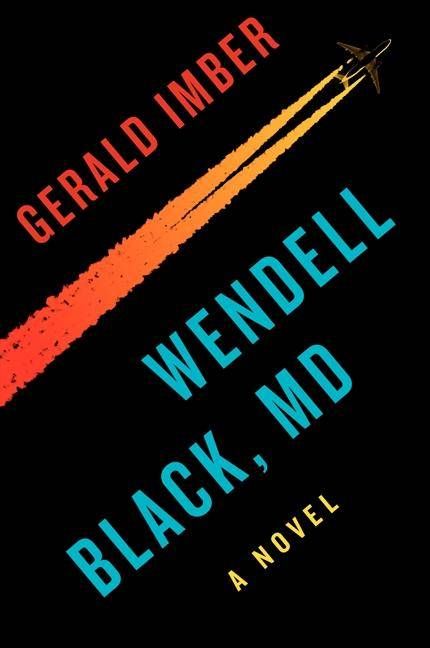 Wendell Black, MD by Gerald Imber (Bourbon Street Books)
Wendell Black is a police surgeon for the NYPD and leads an extremely comfortable life. On a flight from London, a fellow passenger goes into cardiac arrest, and Black's attempts to save her place him unwittingly at the center of an international drug-smuggling investigation.
His girlfriend, Alice, a beautiful English plastic surgeon, introduces Black to a former colleague, who shares some of his suspicions about the involvement of certain British doctors in the drug ring. But when he's brutally murdered and Alice suddenly disappears, the NYPD starts looking to Black for answers.
________________________
Sign up for our newsletter to have the best of Book Riot delivered straight to your inbox every week. No spam. We promise.

To keep up with Book Riot on a daily basis, follow us on Twitter, like us on Facebook, and subscribe to the Book Riot podcast in iTunes or via RSS. So much bookish goodness–all day, every day.