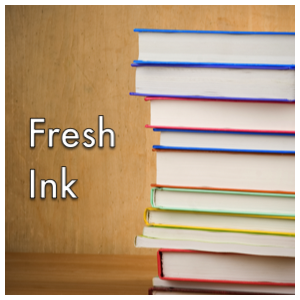 This content contains affiliate links. When you buy through these links, we may earn an affiliate commission.
HARDCOVER RELEASES
My Sunshine Away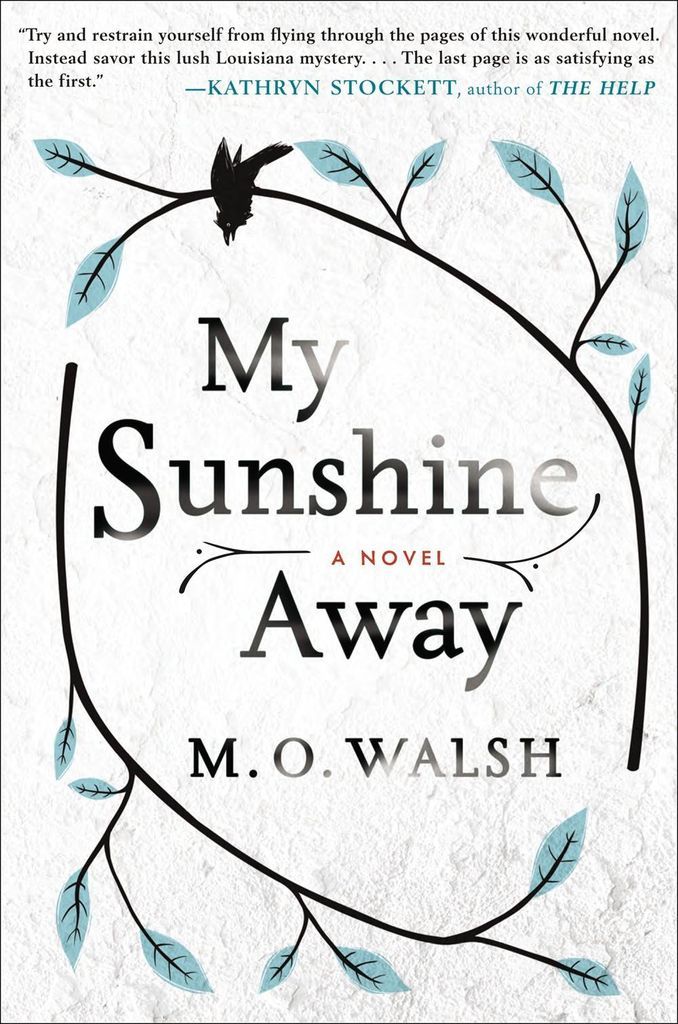 by M.O. Walsh (G.P. Putnam's Sons)
My Sunshine Away unfolds in a Baton Rouge neighborhood best known for cookouts on sweltering summer afternoons, cauldrons of spicy crawfish, and passionate football fandom. But in the summer of 1989, when fifteen-year-old Lindy Simpson—free spirit, track star, and belle of the block—experiences a horrible crime late one evening near her home, it becomes apparent that this idyllic stretch of Southern suburbia has a dark side, too.
In My Sunshine Away, M.O. Walsh brilliantly juxtaposes the enchantment of a charmed childhood with the gripping story of a violent crime, unraveling families, and consuming adolescent love. Acutely wise and deeply honest, it is an astonishing and page-turning debut about the meaning of family, the power of memory, and our ability to forgive.
The Last Good Paradise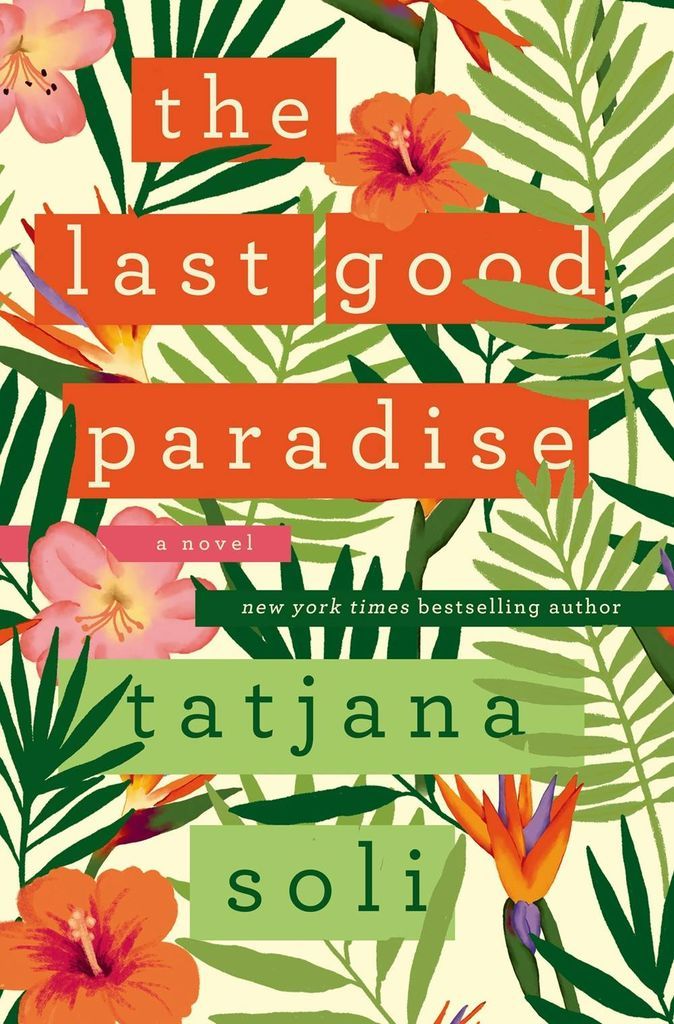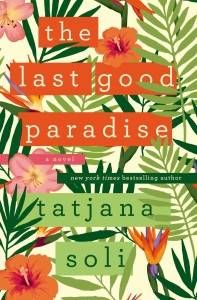 by Tatjana Soli (St. Martin's Press)
On a small, unnamed coral atoll in the South Pacific, a group of troubled dreamers must face the possibility that the hopes they've labored after so single-mindedly might not lead them to the happiness they feel they were promised. Ann and Richard, an aspiring, Los Angeles power couple, are already sensing the cracks in their version of the American dream when their life unexpectedly implodes, leading them to brashly run away from home to a Robinson Crusoe idyll. Dex Cooper, lead singer of the rock band, Prospero, is facing his own slide from greatness, experimenting with artistic asceticism while accompanied by his sexy, young, and increasingly entrepreneurial muse, Wende. Loren, the French owner of the resort sauvage, has made his own Gauguin-like retreat from the world years before, only to find that the modern world has become impossible to disconnect from. Titi, descendent of Tahitian royalty, worker, and eventual inheritor of the resort, must fashion a vision of the island's future that includes its indigenous people, while her partner, Cooked, is torn between anarchy and lust.
By turns funny and tragic, The Last Good Paradise explores our modern, complex and often, self-contradictory discontents, crafting an exhilarating and darkly satirical story about our need to connect in an increasingly networked but isolating world.
She Weeps Each Time You're Born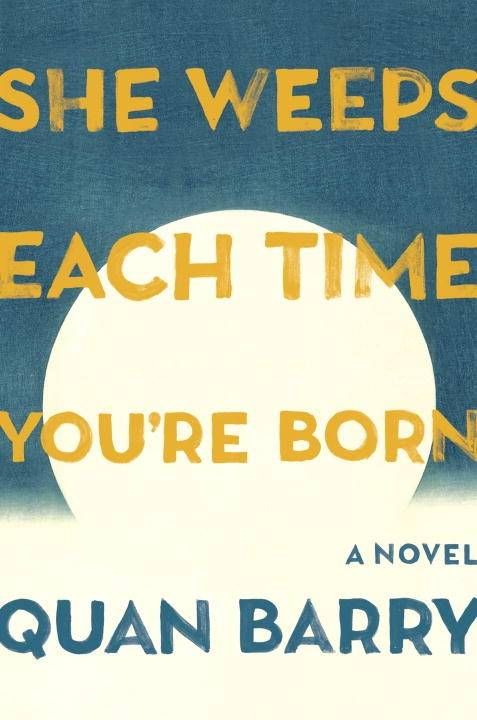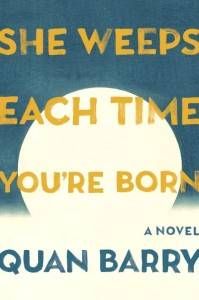 by Quan Barry (Pantheon)
Quan Barry's luminous fiction debut brings us the tumultuous history of modern Vietnam as experienced by a young girl born under mysterious circumstances a few years before the country's reunification, a child gifted with the otherworldly ability to hear the voices of the dead.
At the peak of the war in Vietnam, a baby girl is born along the Song Ma River on the night of the full moon. This is Rabbit, who will journey away from her destroyed village with a makeshift family thrown together by war. Here is a Vietnam we've never encountered before: through Rabbit's inexplicable but radiant intuition, we are privy to an intimate version of history, from the days of French Indochina and the World War II rubber plantations through the chaos of postwar reunification. With its use of magical realism—Rabbit's ability to "hear" the dead—the novel reconstructs a turbulent historical period through a painterly human lens. This is the moving story of one woman's struggle to unearth the true history of Vietnam while simultaneously carving out a place for herself within it.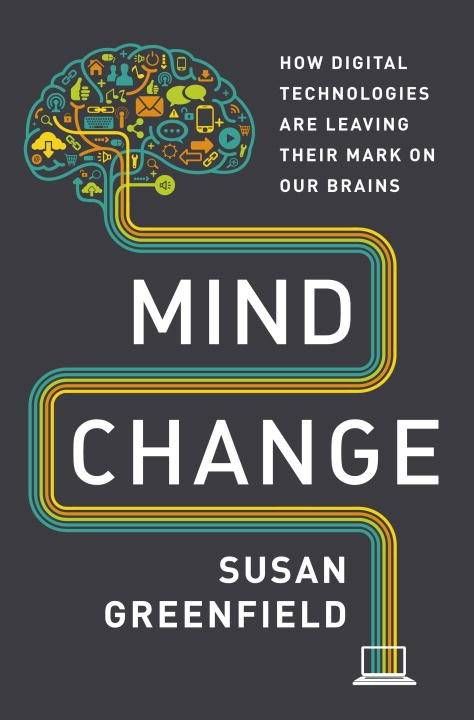 Mind Change: How Digital Technologies Are Leaving Their Mark on Our Brains by Susan Greenfield (Random House)
Google. Facebook. Twitter. Repeat.
We live in a world unimaginable even a few decades ago, one like no other in human history. It's a parallel world where we can be on the move in the real world, yet always hooked into an alternative time and place. And although it's a two-dimensional world of sight and sound, it offers instant information, connected identities, and constant novelty. In this world, our screen technologies are increasingly where we work, where we unwind, where we relieve our boredom and where we learn. The subsequent transformation in how we live and think is a vitally important issue, perhaps even the most important issue of our time. When toddlers are given iPads, and adults spend ten hours a day staring at a screen, can we afford to assume that our brave new screen technologies are harmless tools?
Blending a wide range of scientific studies, news events, and cultural criticism with brio and verve, Mind Changepresents an incisive snapshot of the global 'now.' Greenfield examines how the dawn of the Digital Age has already altered our cultural landscape, fueled an epidemic of oversharing, and transformed how we learn, remember and spread information—and how these innovations are changing our physical brains.
A warning cry, a shot across the bow, and a call to action, Mind Change explores the social, cultural and physiological ramifications of our new digital lifestyle.
PAPERBACK RELEASES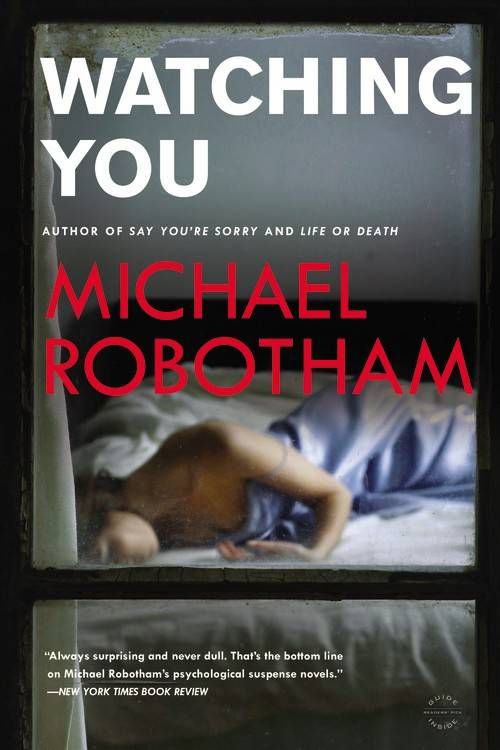 Watching You by Michael Robotham (Mulholland Books)
Marnie Logan often feels like she's being watched: a warm breath on the back of her neck, or a shadow in the corner of her eye that vanishes when she turns her head.
She has reason to be frightened. Her husband Daniel has inexplicably vanished, and the police have no leads in the case. Without proof of death or evidence of foul play, she can't access his bank accounts or his life insurance. Depressed and increasingly desperate, she seeks the help of clinical psychologist Joe O'Loughlin.
O'Loughlin is concerned by Marnie's reluctance to talk about the past and anxious to uncover what Marnie is withholding that could help with her treatment. The breakthrough in Marnie's therapy and Daniel's disappearance arrives when Marnie shares with O'Loughlin her discovery of the Big Red Book, a collage of pictures, interviews, and anecdotes from Marnie's friends and relatives that Daniel had been compiling as part of a surprise birthday gift.
Daniel's explorations into Marnie's past led him to a shocking revelation on the eve of his disappearance: Anyone who has ever gotten close to Marnie has paid an exacting price. A cold-blooded killer is eliminating the people in Marnie's life, and now that O'Laughlin is a part of it, he is next in line.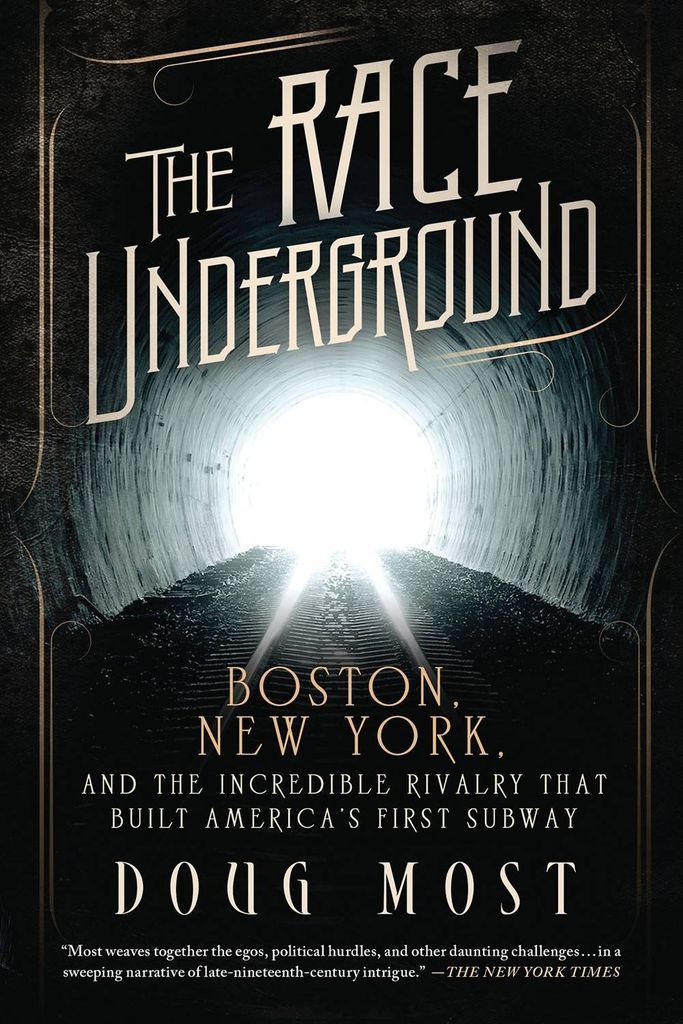 The Race Underground: Boston, New York, and the Incredible Rivalry That Built America's First Subway by Doug Most (St. Martin's Griffin)
In the late nineteenth century, as cities like Boston and New York grew more congested, the streets became clogged with plodding, horse-drawn carts. When the great blizzard of 1888 crippled the entire northeast, a solution had to be found. Two brothers from one of the nation's great families—Henry Melville Whitney of Boston and William Collins Whitney of New York—pursued the dream of his city digging America's first subway, and the great race was on. The competition between Boston and New York played out in an era not unlike our own, one of economic upheaval, life-changing innovations, class warfare, bitter political tensions, and the question of America's place in the world.
The Race Underground is peopled with the famous, like Boss Tweed, Grover Cleveland and Thomas Edison, and the not-so-famous, from brilliant engineers to the countless "sandhogs" who shoveled, hoisted and blasted their way into the earth's crust, sometimes losing their lives in the construction of the tunnels. Doug Most chronicles the science of the subway, looks at the centuries of fears people overcame about traveling underground and tells a story as exciting as any ever ripped from the pages of U.S. history. The Race Underground is a great American saga of two rival American cities, their rich, powerful and sometimes corrupt interests, and an invention that changed the lives of millions.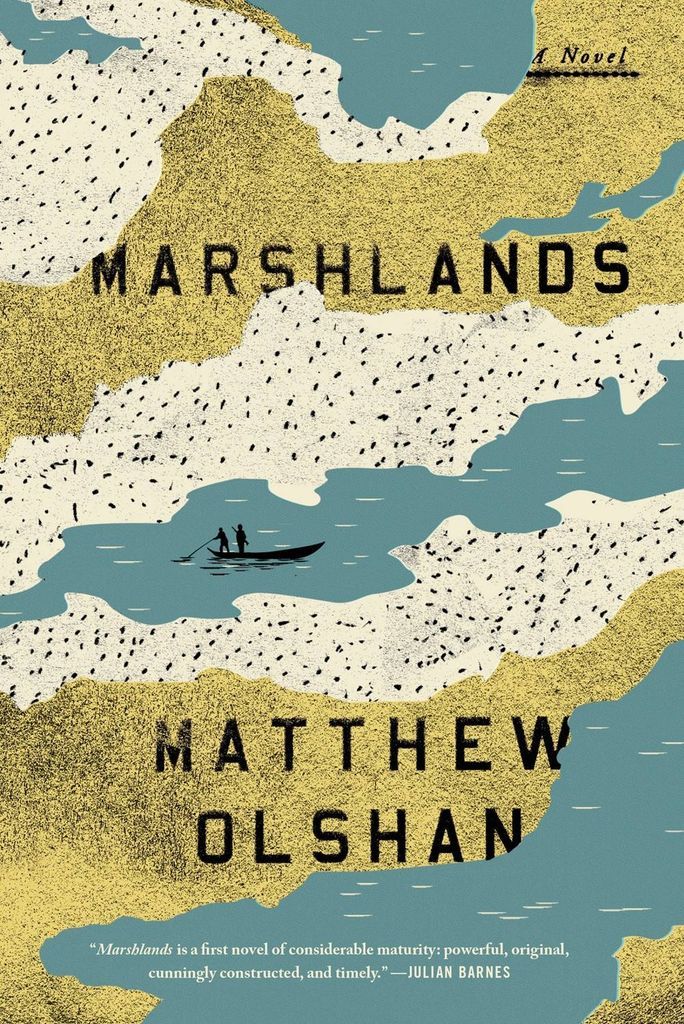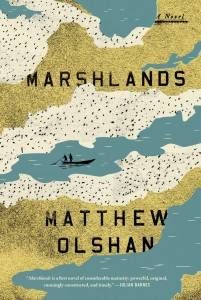 Marshlands by Matthew Olshan (Farrar, Straus & Giroux)
After years alone in a cell, an aging prisoner is released without explanation, expelled into a great city now utterly unfamiliar to him. Broken by years of brutality at the hands of the prison guards, he scrounges for scraps, sleeping wild, until a museum curator rescues him from an assault. The museum has just opened its most controversial exhibit: a perfect replica of the marshes, an expansive wilderness still wracked by conflict. There the man had spent years as a doctor among the hated and feared marshmen, who have been colonized but never conquered.
Then Marshlands reveals one of its many surprises: It is written in reverse. The novel leaps backward once, twice, returning to the marshes and unraveling time to reveal the doctor's ambiguous relationship to the austerely beautiful land and its people. As the pieces of his past come together, a great crime and its consequences begin to take shape. The true nature of the crime and who committed it will be saved for the breathtaking ending—or, rather, for the beginning.
In the tradition of Wilfred Thesiger's The Marsh Arabs and J. M. Coetzee's Waiting for the Barbarians, Marshlands explores a culture virtually snuffed out under Saddam Hussein, and how we cement our identities by pointing at someone to call "other." Elegant, brief, and searing, Matthew Olshan's Marshlands shivers with the life of a fragile, lost world.
____________________
Expand your literary horizons with New Books!, a weekly newsletter spotlighting 3-5 exciting new releases, hand-picked by our very own Liberty Hardy. Sign up now!