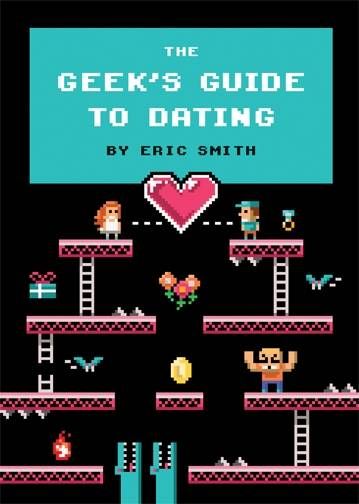 HARDCOVER RELEASES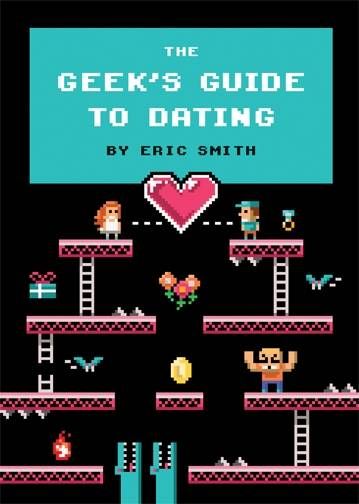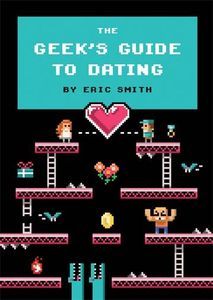 The Geek's Guide to Dating by Eric Smith (Quirk Books)
You keep your action figures in their original packaging. Your bedsheets are officially licensed Star Wars merchandise. You're hooked on Elder Scrolls and Metal Gear but now you've discovered an even bigger obsession: the new girl who just moved in down the hall.
What's a geek to do? Take some tips from Eric Smith in The Geek's Guide to Dating. This hilarious primer leads geeks of all ages through the perils and pitfalls of meeting women, going on dates, getting serious, breaking up, and establishing a successful lifelong relationship (hint: it's time to invest in new bedsheets). Full of whimsical 8-bit illustrations, The Geek's Guide to Dating will teach fanboys everywhere to love long and prosper.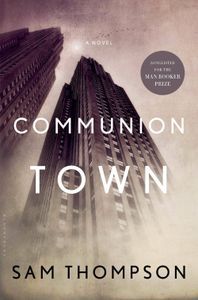 Communion Town by Sam Thompson (Bloomsbury USA)
Communion Town calls to mind David Mitchell's Ghostwritten, Italo Calvino's Invisible Cities, and China Miéville's The City & The City, but is uniquely its own. This incandescent novel maps an imaginary city and explores the lives of its outcasts and scapegoats. Each chapter is told from the perspective of a different citizen—defining the city itself as a character, both protagonist and antagonist—and each is told in a different genre, from a hardboiled detective story to steampunk to gothic horror, displaying the great range of Sam Thompson's literary ability. As the novel unfolds in different neighborhoods, we encounter a lovelorn folksinger, a repressed detective, a slaughterhouse worker, a lost tourist, a bon vivant, and a ghost. From their lonely voices we gather the many-faceted story of the city: a place imagined differently by each citizen as he or she searches for connection, transformation, or escape.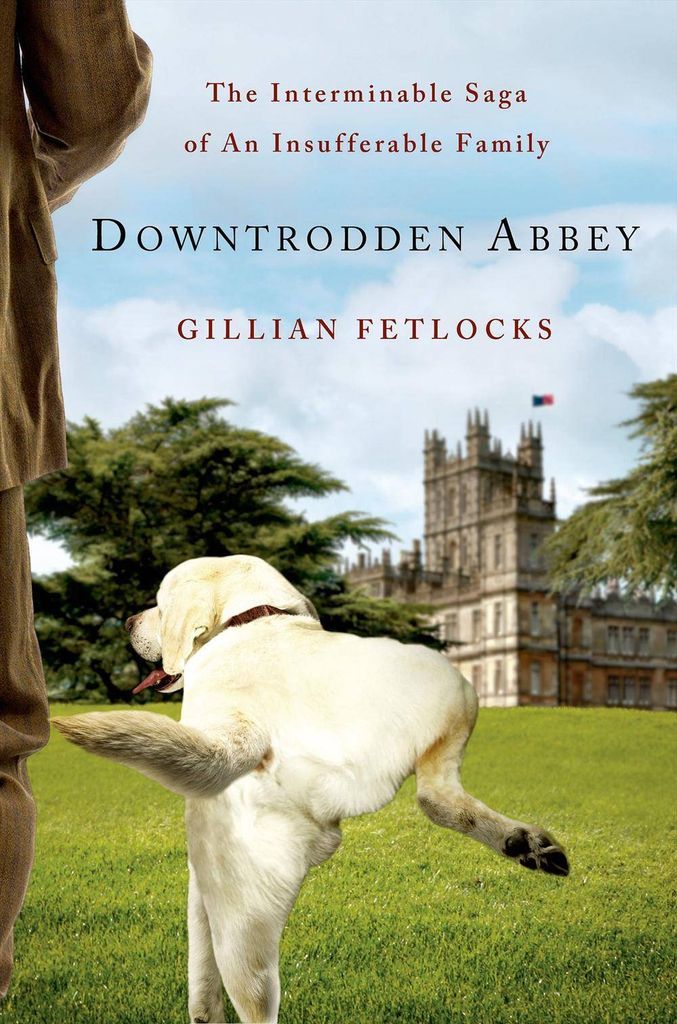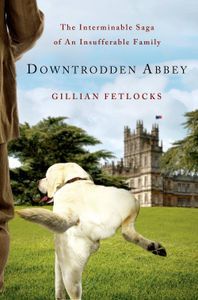 Downtrodden Abbey: The Interminable Saga of an Insufferable Family by Gillian Fetlocks (Thomas Dunne Books)
Welcome to Downtrodden Abbey, where a battle for the deed to the property is waged between legitimate aristocrats and literal pretenders to the throne. The Crawfish family—Marry, Supple, Enid, Lady Flora, and Lord Roderick—are content wiling their days away with naughty charades and twenty-two course dinners until the sinking of the Gigantic takes down the next in line to inherit Downtrodden. Soon, cousin Isabich and her son, Atchew, the rightful heir to the Abbey, arrive to claim what's theirs. Downstairs, the servants are running amok, as crippled weakling Brace is aggressively courted by teen hottie Nana, and lady's maid "Potatoes" O'Grotten and her flamboyant sidekick, Tomaine, cause trouble for at every turn. The ensuing, insufferably overwrought melodrama takes the reader upstairs and downstairs, into parlours and drawing rooms, boudoirs and bathrooms, and across every class—from the classiest to the classless—in the social pecking order of Edwardian England.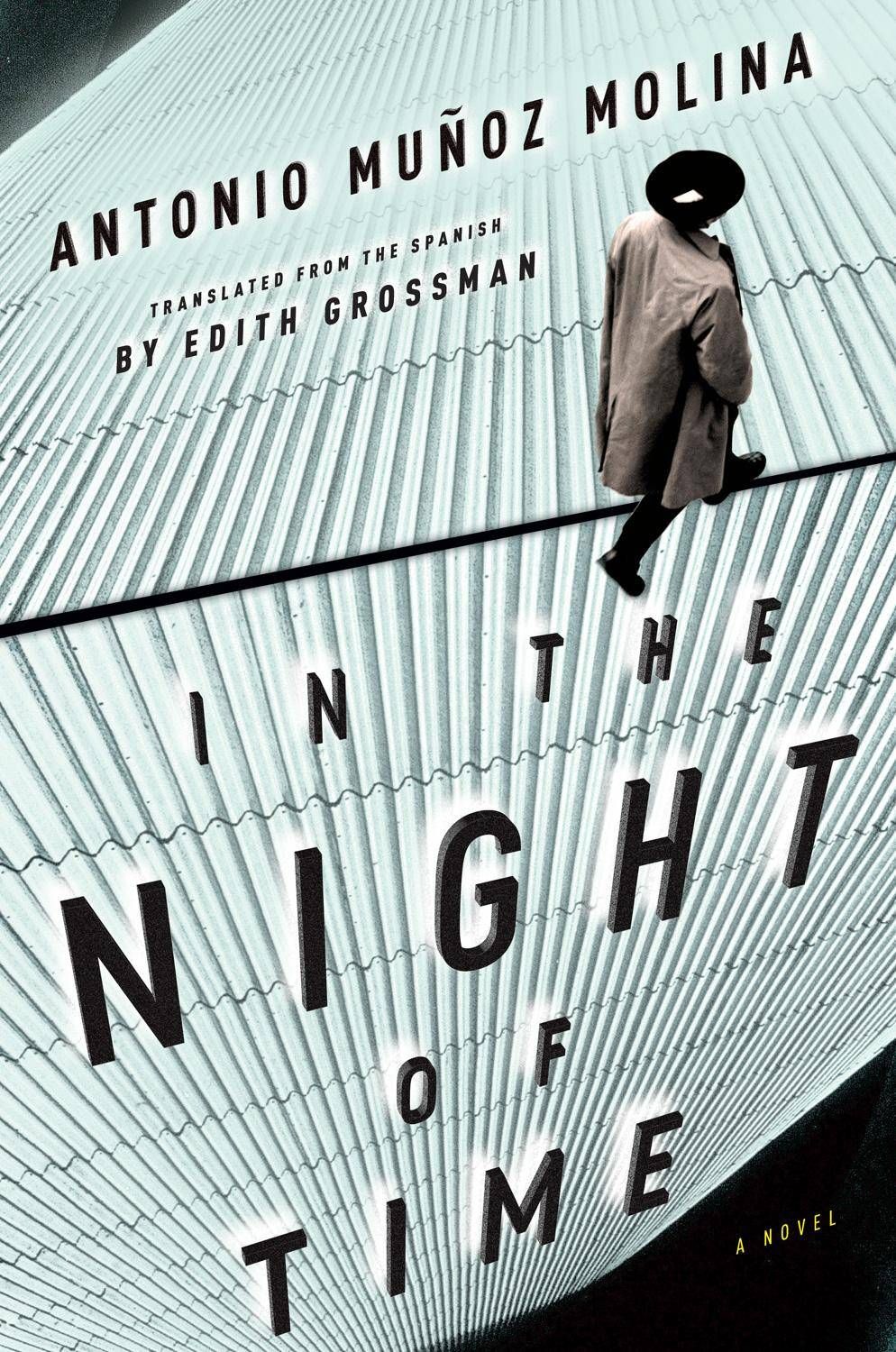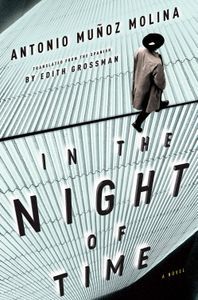 In the Night of Time by Antonio Munoz Molina, translated by Edith Grossman (HMH)
October 1936. Spanish architect Ignacio Abel arrives at Penn Station, the final stop on his journey from war-torn Madrid, where he has left behind his wife and children, abandoning them to uncertainty. Crossing the fragile borders of Europe, he reflects on months of fratricidal conflict in his embattled country, his own transformation from a bricklayer's son to a respected bourgeois husband and professional, and the all-consuming love affair with an American woman that forever alters his life.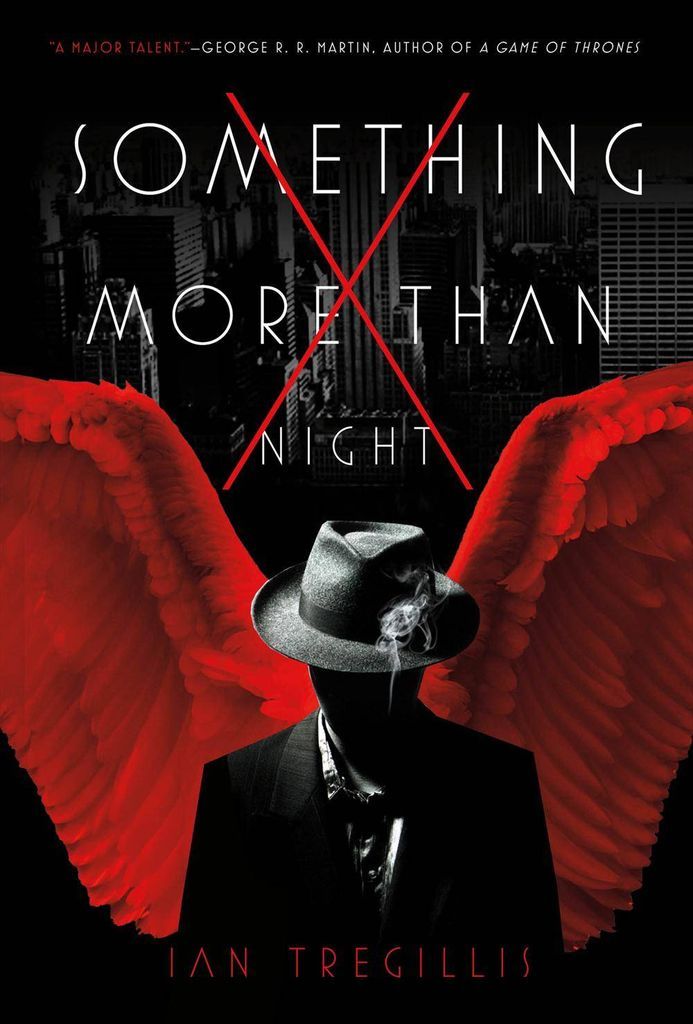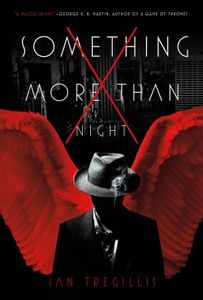 Something More Than Night by Ian Tregillis (Tor Books)
Something More Than Night is a Dashiell Hammett and Raymond Chandler inspired murder mystery set in Thomas Aquinas's vision of Heaven. It's a noir detective story starring fallen angels, the heavenly choir, nightclub stigmatics, a priest with a dirty secret, a femme fatale, and the Voice of God.
Somebody has murdered the angel Gabriel. Worse, the Jericho Trumpet has gone missing, putting Heaven on the brink of a truly cosmic crisis. But the twisty plot that unfolds from the murder investigation leads to something much bigger: a con job one billion years in the making.Because this is no mere murder. A small band of angels has decided to break out of heaven, but they need a human patsy to make their plan work. Much of the story is told from the point of view of Bayliss, a cynical fallen angel who has modeled himself on Philip Marlowe. The yarn he spins follows the progression of a Marlowe novel—the mysterious dame who needs his help, getting grilled by the bulls, finding a stiff, getting slipped a mickey.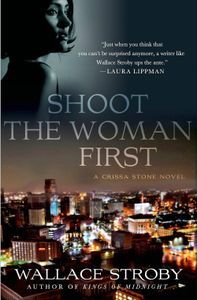 Shoot the Woman First by Wallace Stroby (Minotaur Books)
A half million dollars in drug proceeds, guarded by three men with automatic weapons. For Wallace Stroby's determined heroine, professional thief Crissa Stone, and her team, stealing it was the easy part. But when the split goes awry in a blaze of gunfire, Crissa finds herself on the run with a duffel bag of stolen cash, bound by a promise to deliver part of the take to the needy family of one of her slain partners.
In pursuit are the drug kingpin's lethal lieutenants and a former Detroit cop with his own deadly agenda. They think the money's there for the taking, for whoever finds her first. But Crissa doesn't plan to give it up without a fight, even as her mission of mercy puts her and a young child in mortal danger, with forces on both sides of the law closing in. After all, a debt is a debt . . . even if it has to be paid in blood.

PAPERBACK RELEASES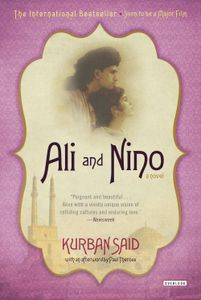 Ali and Nino by Kurban Said (Overlook TP)
Ali and Nino is the epic novel of enduring romance in a time of war. It has been hailed as one of the most romantic epic novels of all time. Ali and Nino, two lovers from vastly different backgrounds, grow up together in carefree innocence in Baku on the Caspian Sea. Here, where Eastern and Occidental collide, they are inevitably drawn into the events of the First World War and the Russian Revolution. Torn apart by the turmoil, Ali joins the defense of Azerbajan from the onslaught of the Red Army, and Nino flees to the safety of Paris with their child, not knowing whether they will ever see each other again. A sweeping tale, as romantic and gripping as Gone with the Wind or Dr. Zhivago, it portrays, against a gloriously exotic backdrop, the enduring love between childhood friends divided by their separate cultures.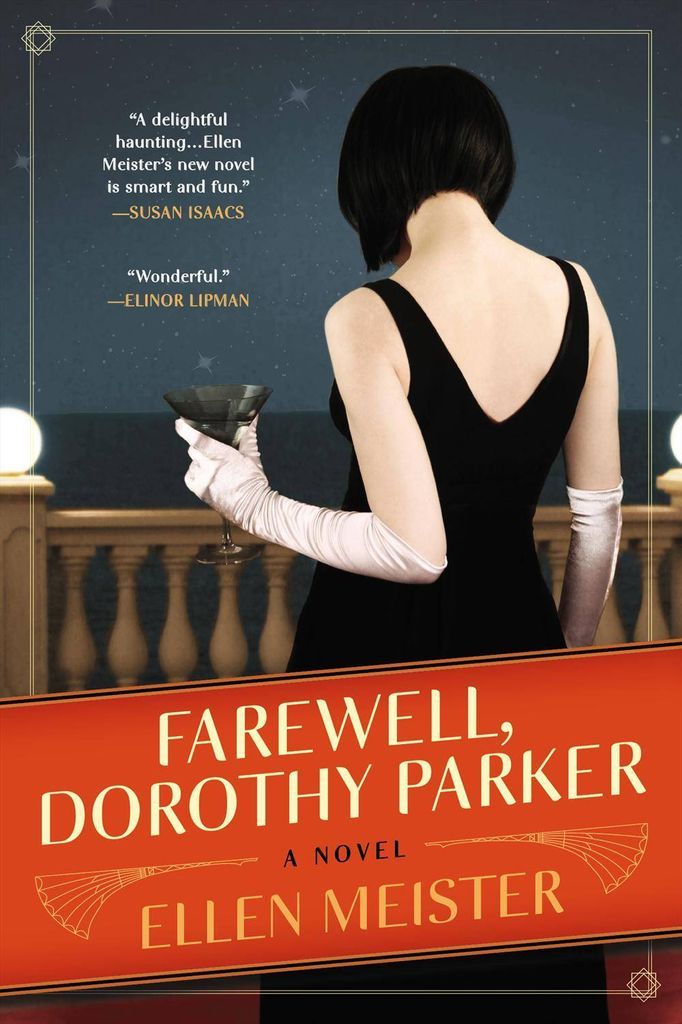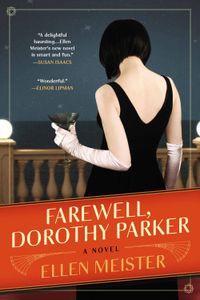 Farewell, Dorothy Parker by Ellen Meister (Berkley Trade)
When it comes to movie reviews, critic Violet Epps is a powerhouse voice. But that's only because she's learned to channel her literary hero Dorothy Parker, the most celebrated and scathing wit of the twentieth century. If only Violet could summon that kind of strength in her personal life.
Violet visits the Algonquin Hotel in an attempt to find inspiration from the hallowed dining room where Dorothy Parker and so many other famous writers of the 1920s traded barbs, but she gets more than she bargained for when Parker's feisty spirit rematerializes. An irreverent ghost with problems of her own—including a refusal to cross over to the afterlife—Mrs. Parker helps Violet face her fears, becoming in turn mentor and tormentor…and ultimately, friend.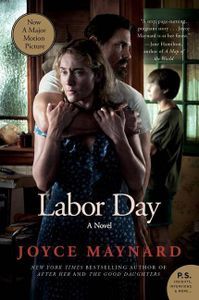 Labor Day by Joyce Maynard (William Morrow Paperbacks)
With the end of summer closing in and a steamy Labor Day weekend looming in the town of Holton Mills, New Hampshire, lonely, friendless thirteen-year-old Henry spends most of his time watching television, reading, and daydreaming with only his emotionally fragile, long-divorced mother for company. But everything changes on the Thursday before the holiday weekend when a mysterious bleeding man named Frank asks Henry for a hand. Over the next five days, Henry will learn some of life's most valuable lessons, about the breathless pain of jealousy, the power of betrayal, and the importance of putting those we care about above ourselves-and that real love is worth waiting for.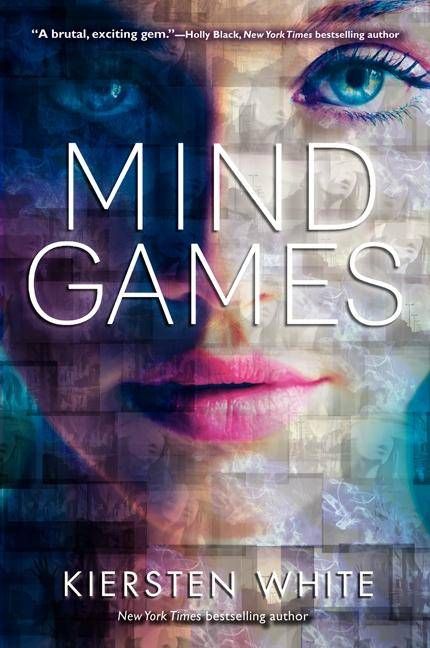 Mind Games by Kiersten White (HarperTeen)
Fia was born with flawless instincts. Her first impulse, her gut feeling, is always exactly right. Her sister, Annie, is blind to the world around her—except when her mind is gripped by strange visions of the future.
Trapped in a school that uses girls with extraordinary powers as tools for corporate espionage, Annie and Fia are forced to choose over and over between using their abilities in twisted, unthinkable ways…or risking each other's lives by refusing to obey.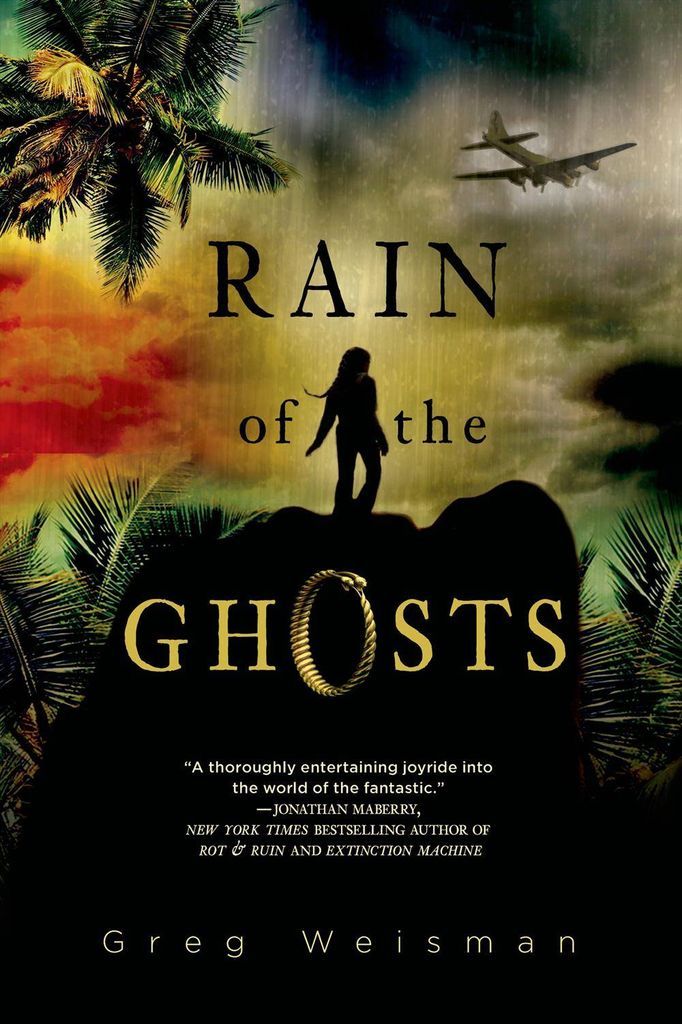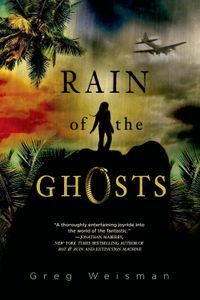 Rain of the Ghosts by Greg Weisman (St. Martin's Griffin)
Welcome to the Prospero Keys (or as the locals call them: the Ghost Keys), a beautiful chain of tropical islands on the edge of the Bermuda Triangle. Rain Cacique is water-skiing with her two best friends Charlie and Miranda when Rain sees her father waiting for her at the dock on the pier. Sebastian Bohique, her maternal grandfather, has passed away. He was the only person who ever made Rain feel special. The only one who believed she could do something important with her life. The only thing she has left to remember him by is the armband he used to wear: two gold snakes intertwined, clasping each other's tails in their mouths. Only the armband . . . and the gift it brings: Rain can see dead people. Starting with the Dark Man: a devilishly handsome World War II fighter pilot who looks more than a little familiar: 'Bastian's spirit. It turns out granddad's armband wasn't just for show. It was a ZEMI. A talisman of power created by the Arawak Taino Indians who originally inhabited these islands. When Rain's grandfather died, his spirit passed into thezemi. Now her grandfather's ghost is determined to prove to her just how special she is by revealing the Ghost Keys' hidden world of mystery and mysticism, intrigue and adventure.
Saving Grace by Lee Smith (Berkley Trade)
Florida Grace Shepherd, eleventh child of the itinerant, snake-handling Reverend Virgil Shepherd, grew up traveling across the Appalachian South. In her heart, she raged against the constant hardships that her parents insisted were part of the Lord's plan. As she got older, she learned of her father's "backsliding" with other women, and watched as it drove her mother to an early grave.
Returning to Scrabble Creek, where her happiest memories took place, Grace recounts the harrowing journey of her life with the Lord, from her travels with her father to the day she finally broke free of him only to marry another preacher much older than she, as well as her own stumbles along the rocky and winding path to her own redemption.
________________________
Sign up for our newsletter to have the best of Book Riot delivered straight to your inbox every week. No spam. We promise.

To keep up with Book Riot on a daily basis, follow us on Twitter, like us on Facebook, and subscribe to the Book Riot podcast in iTunes or via RSS. So much bookish goodness–all day, every day.