HARDCOVER RELEASES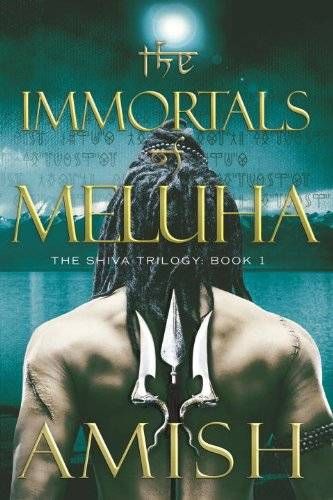 The Immortals of Meluha by Amish Tripathi (Jo Fletcher Books)
Called "archetypal and stirring" by Deepak Chopra, The Immortals of Meluha heralds an exciting new wave of fantasy writing inspired by the ancient civilizations of the East.
Tripathi devoted years to the research of Hindu mythological stories and history, and discussions with his family about the destiny of the human body, mind and soul to create this sweeping and fascinating adaptation of ancient Hindu mythology for modern fantasy readers.
1900 BC in what modern Indians call the Indus Valley Civilization and the inhabitants called the land of Meluha: a near-perfect empire created many centuries earlier by Lord Ram–one of the greatest monarchs that ever lived–faces peril as its primary river, the Saraswati, is slowly drying to exctinction. The Suryavanshi rulers are challenged with devastating terrorist attacks from the east, the land of the Chandravanshis. To make matters worse, the Chandravanshis appear to have allied with the Nagas, an ostracized and sinister race of deformed humans with astonishing martial skills.
The only hope for the Suryavanshis is an ancient legend: When evil reaches epic proportions, when all seems lost, a hero will emerge. Is the unexpected, rough-hewn Tibetan immigrant Shiva that hero? Drawn suddenly to his destiny, duty, and by love, Shiva will attempt to move mountains and lead the Suryavanshi to destroy evil.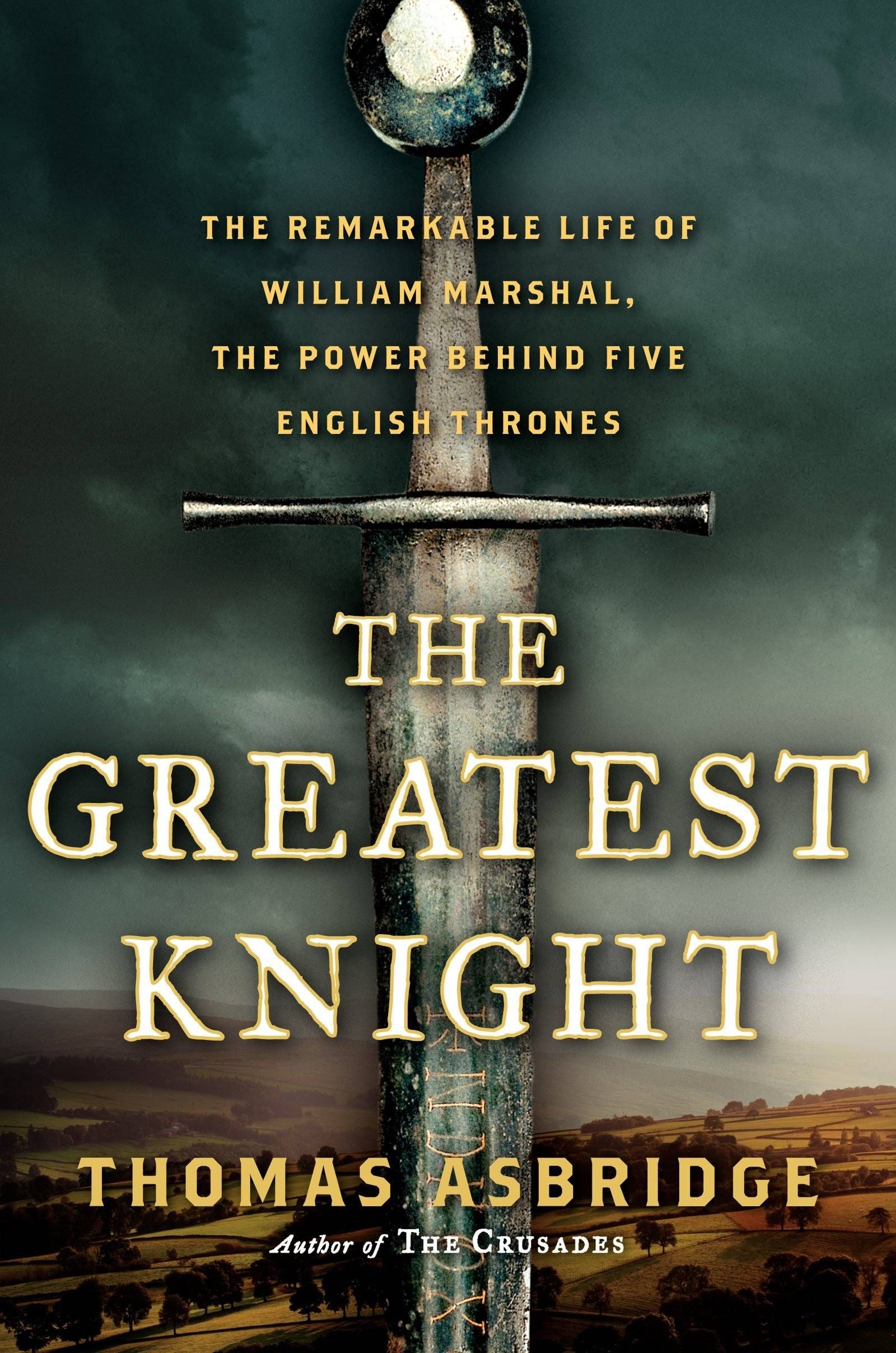 The Greatest Knight: The Remarkable Life of William Marshal, the Power Behind Five English Thrones by Thomas Asbridge (Ecco Books)
William Marshal was the true Lancelot of his era – a peerless warrior and paragon of chivalry – yet over the centuries, the spectacular story of his achievements passed from memory. Marshal became just one more name in the dusty annals of history. Then, in 1861, a young French scholar named Paul Meyer made a startling discovery during an auction of rare medieval manuscripts. Meyer stumbled upon the sole surviving copy of an unknown text – the first contemporary biography of a medieval knight, later dubbed the History of William Marshal. This richly detailed work helped to resurrect Marshal's reputation, putting flesh onto the bones of this otherwise obscure figure, yet even today William Marshal remains largely forgotten.
As a five-year-old boy, William was sentenced to execution and led to the gallows, yet this landless younger son survived his brush with death, and went on to train as a medieval knight. Against all odds, William Marshal rose through the ranks – serving at the right hand of five English monarchs – to become a celebrated tournament champion, a baron and politician and, ultimately, regent of the realm.
Marshal befriended the great figures of his day, from Richard the Lionheart and Eleanor of Aquitaine to the infamous King John, and helped to negotiate the terms of Magna Carta – the first 'bill of rights'. By the age of seventy, the once-forsaken child had been transformed into the most powerful man in England, yet he was forced to fight in the frontline of one final battle, striving to save the kingdom from French invasion in 1217.
In The Greatest Knight, renowned historian Thomas Asbridge draws upon the thirteenth-century biography and an array of other contemporary evidence to present a compelling account of William Marshal's life and times. Asbridge follows Marshal on his journey from rural England onto the battlefields of France, to the desert castles of the Holy Land and the verdant shores of Ireland, charting the unparalleled rise to prominence of a man bound to a code of honour, yet driven by unquenchable ambition.
This knight's tale lays bare the brutish realities of medieval warfare and the machinations of royal court, and draws us into the heart of a formative period of our history, when the West emerged from the Dark Ages and stood on the brink of modernity. It is the story of one remarkable man, the birth of the knightly class to which he belonged, and the forging of the English nation.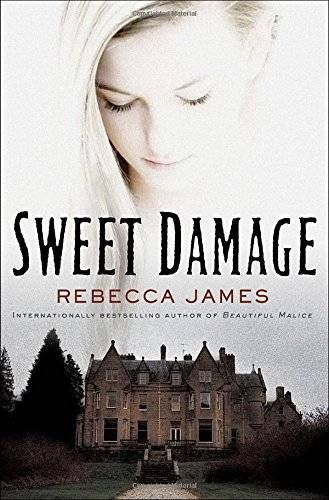 Sweet Damage by Rebecca James (Bantam)
Tim Ellison feels lucky when he finds a cheap place to rent in his dream location, close to the restaurant where he works as a chef, and even closer to his favorite surf spot at Sydney's popular Manly Beach. But the cavernous house is infused with a sense of foreboding, and his furnished room there comes with a condition: He must look after the mansion's mysterious owner.
Anna London is withdrawn and frail, a twenty-year-old with the inexplicable demeanor and habits of an elderly woman. From her grand home on the hill, she can see the city and the ocean, but she can never leave. Her anxieties keep her locked inside, unable to face the outside world.
As Tim settles in, he struggles to get to know the person who depends on him for food and care. Slowly, Anna reveals glimpses of herself—her history, her sadness, her crippling fears. And then strange things begin to happen: loud banging in the night, unexplained figures in the shadows, sinister messages on the walls. Tim is startled to find that even as his unease about the house grows, he is increasingly attracted to its hauntingly beautiful owner. But is Anna London someone to pity, someone to love, or someone to fear?
Taut and intense, Sweet Damage is an addictive novel about vulnerability, obsession, and duplicity, with a modern Gothic twist.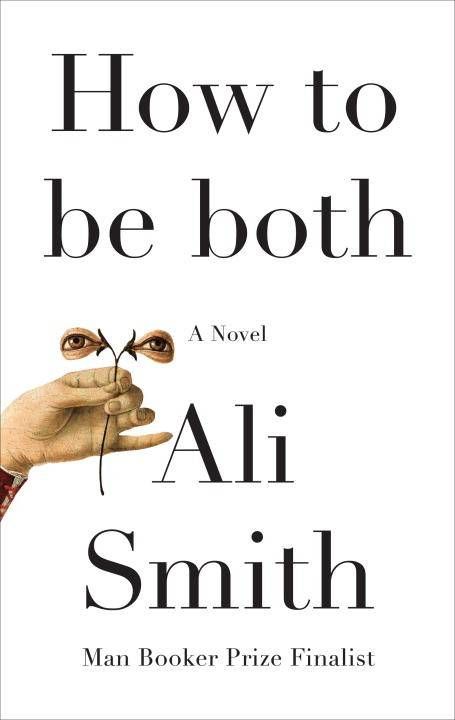 How to Be Both by Ali Smith (Pantheon)
Passionate, compassionate, vitally inventive and scrupulously playful, Ali Smith's novels are like nothing else. A true original, she is a one-of-a-kind literary sensation. Her novels consistently attract serious acclaim and discussion—and have won her a dedicated readership who are drawn again and again to the warmth, humanity and humor of her voice.
How to be both is a novel all about art's versatility. Borrowing from painting's fresco technique to make an original literary double-take, it's a fast-moving genre-bending conversation between forms, times, truths and fictions. There's a Renaissance artist of the 1460s. There's the child of a child of the 1960s. Two tales of love and injustice twist into a singular yarn where time gets timeless, structural gets playful, knowing gets mysterious, fictional gets real—and all life's givens get given a second chance.
PAPERBACK RELEASES
Offcomer
by Jo Baker (Vintage)
An honest, affecting work of fiction about a young woman's search for her place in the world, Offcomeris the powerful first novel from the acclaimed author of Longbourn. Against the backdrop of The Troubles in Northern Ireland, recent Oxford graduate Claire is a mess. She's trapped in a disastrous relationship with a young academic, working a dead end job, stunned by the emergence of secrets from her mother's past, and seemingly addicted to self-destructive behavior. But like the ceasefire that has brought renewed hope to Belfast, Claire too is afforded an opportunity to reflect, gradually learning to accept herself and to discover her sense of self-esteem and self-worth. Unflinching in its depictions of the uncertainties of youth, Offcomer ("An arresting debut" —The Independent (London)) is a novel of real and quiet power, from literary star Jo Baker.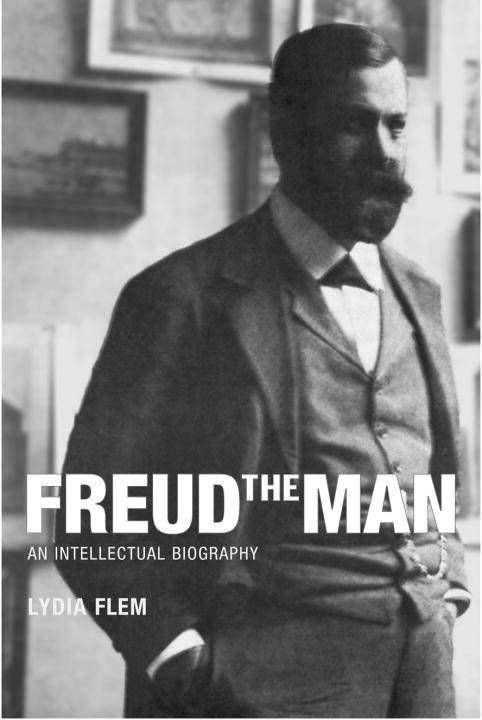 Freud the Man by Lydia Flem (Other Press)
The world knows Freud as a thinker–one of the founding giants of modern culture. Now Lydia Flem paints a unique and unforgettable portrait of Frued the man: a father, husband, and friend, a secular Jew with passion for classical antiquity and European culture, torn between his need to be fully accepted in an anitsemitic society while remaining fatihful to his orgins.
Flem enters into the depths of Freud's creativity, showing how his thinking is connected to his immersion in the arts, the history of religions, and mythology. The intimate details of his daily life, his relationships with women, his poetic gifts, his travels, his dreams, his letters to family, friends, and colleagues: all reveal his vision of the unconscious. We accompany Freud on his walks through Vienna and Rome; look over his shoulder as he writes to his fiancee; learn the significance of the Greek, Roman, and Egyptian figurines that stand before him on his desk as he conceives his groundbreaking ideas; and discover the books, read in childhood, that later shape his self-analysis and his theoretical development.
Flem draws on an unusually broad range of sources, but she wears her learning lightly: her biography of Freud reads like a novel, full of vivid details and captivating human interest. From the 6-year-old gleefully tearing up a book illustrated with pictures of Persia; to the young doctor balancing his scientific training with his love of Shakespeare; to the psychoanalyst in his prime, conquering the resistance to his theories; to the old man, ravaged by illness, forced to flee into exile in England, Lydia Flem leads us deep into the life of a genius.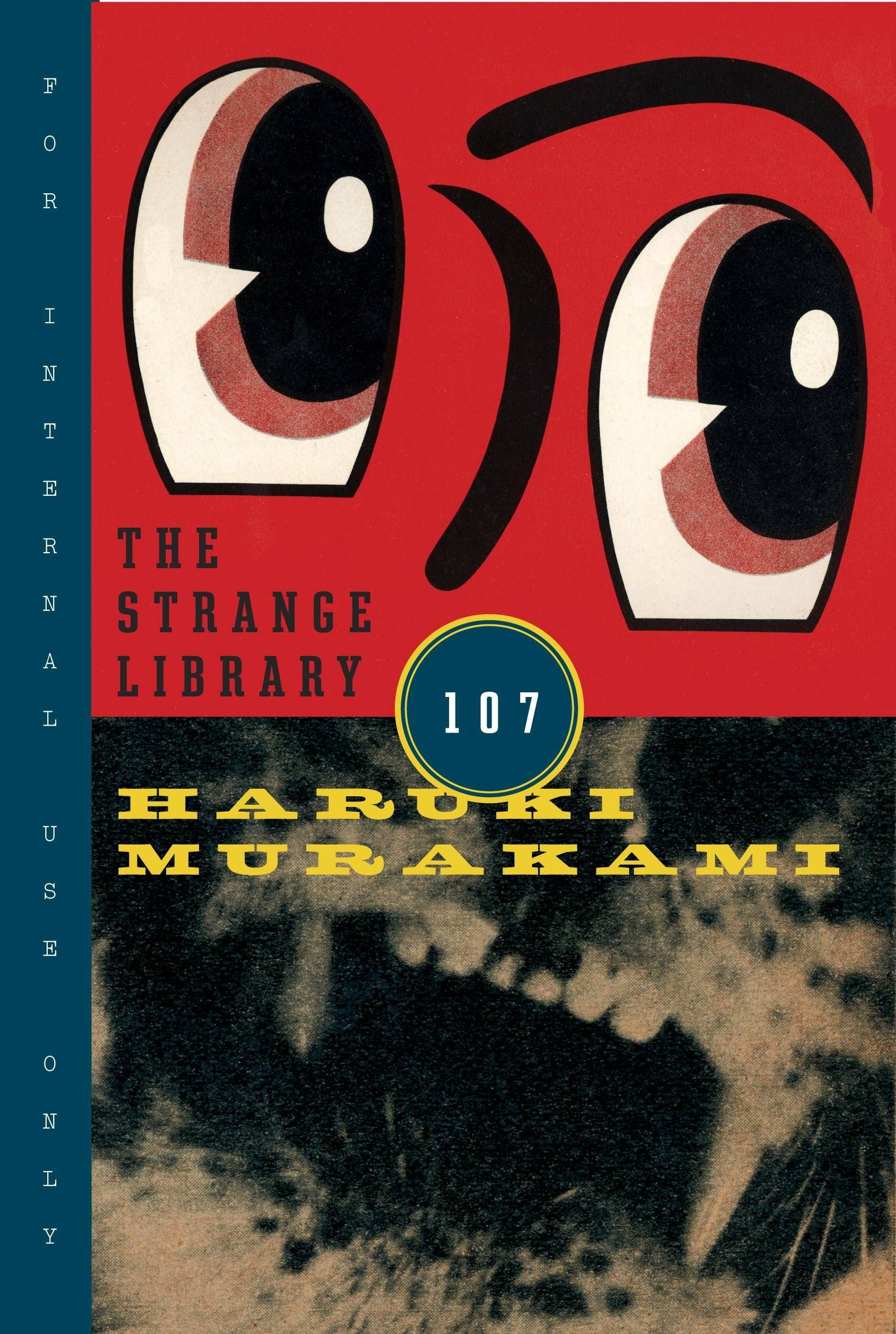 The Strange Library by Haruki Murakami (Knopf)
From internationally acclaimed author Haruki Murakami—a fantastical illustrated short novel about a boy imprisoned in a nightmarish library.
A lonely boy, a mysterious girl, and a tormented sheep man plot their escape from the nightmarish library of internationally acclaimed, best-selling Haruki Murakami's wild imagination.
____________________
The Book Riot Store is here! Get your favorite Book Riot t-shirts, bookish totes, and other literary swag to wear, share, and show off!