HARDCOVER RELEASES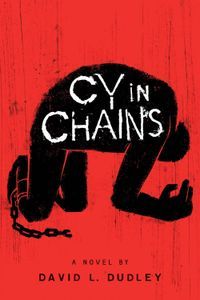 Cy in Chains by David Dudley (Clarion Books)
Cy Williams, thirteen, has always known that he and the other black folks on Strong's plantation have to obey white men, no question. Sure, he's free, as black people have been since his grandfather's day, but in rural Georgia, that means they're free to be whipped, abused, even killed. Almost four years later, Cy yearns for that freedom, such as it was. Now he's a chain gang laborer, forced to do backbreaking work, penned in and shackled like an animal, brutalized, beaten, and humiliated by the boss of the camp and his hired overseers. For Cy and the boys he's chained to, there's no way out, no way back. And then hope begins to grow in him, along with strength and courage he didn't know he had. Cy is sure that a chance at freedom is worth any risk, any sacrifice. (December 17)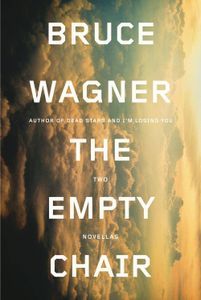 The Empty Chair: Two Novellas by Bruce Wagner (Blue Rider Press)
A critical and fan favorite—with an "up-to-the-nanosecond insider's knowledge of the L.A. scene" (The Washington Post)—author Bruce Wagner breaks from tradition with two linked novellas. In First Guru, a fictional Wagner narrates the tale of a gay Buddhist living in Big Sur, who achieves enlightenment in the horrific aftermath of his child's suicide; in Second Guru, Queenie, an aging wild child, returns to India to complete the spiritual journey of her youth. Told in ravaged, sensuous detail to the author-narrator by two strangers on opposite sides of the country, years apart from each other, these stories illuminate the random, chaotic nature of human suffering and the miraculous strength of the human spirit. A deeply affecting and meditative reading experience, The Empty Chair is an exquisitely rendered, thought-provoking, and humbling new work. (December 24)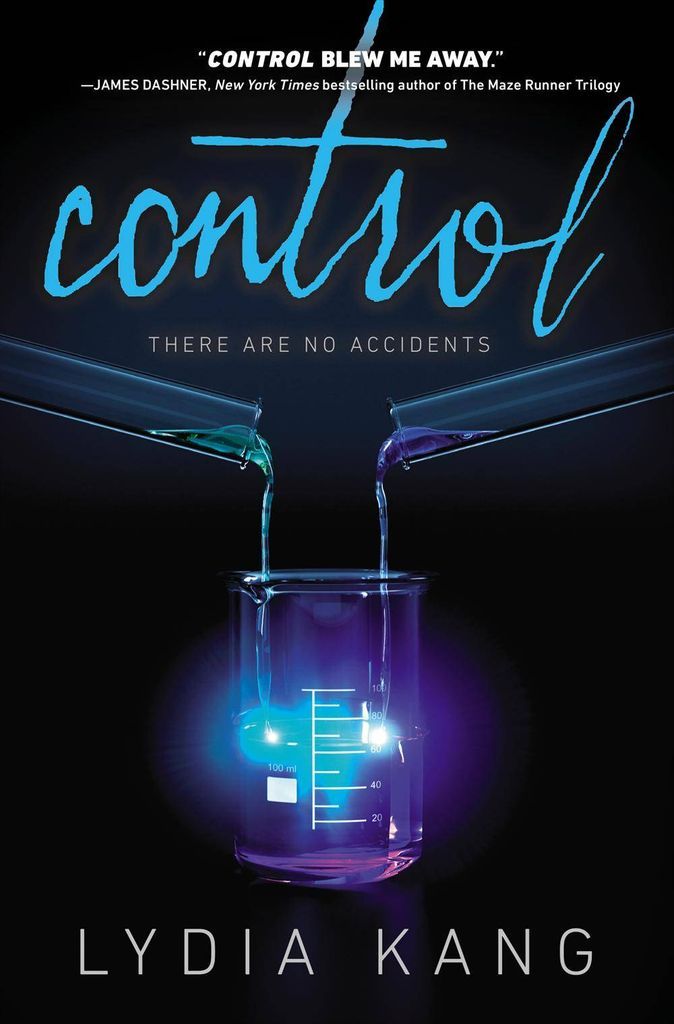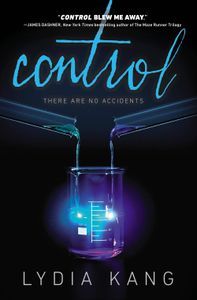 Control by Lydia Kang (Dial)
When a crash kills their father and leaves them orphaned, Zel knows she needs to protect her sister, Dyl. But before Zel has a plan, Dyl is taken by strangers using bizarre sensory weapons, and Zel finds herself in a safe house for teens who aren't like any she's ever seen before—teens who shouldn't even exist. Using broken-down technology, her new friends' peculiar gifts, and her own grit, Zel must find a way to get her sister back from the kidnappers who think a powerful secret is encoded in Dyl's DNA.
A spiraling, intense, romantic story set in 2150—in a world of automatic cars, nightclubs with auditory ecstasy drugs, and guys with four arms—this is about the human genetic "mistakes" that society wants to forget, and the way that outcasts can turn out to be heroes. (December 24)
Ashes to Ashes by Melissa Walker (Katherine Tegen Books)
When Callie's life is cut short by a tragic accident, she expects to find nothingness, or maybe some version of heaven. Instead, her spirit travels to the Prism, an ethereal plane populated by the ghosts she thought were fictional. Here she meets a striking and mysterious ghost named Thatcher, who is meant to guide her as she learns to haunt and bring peace to the loved ones she left behind.
However, Callie uncovers a dark secret about the spirit world: The angry souls who always populate ghost stories are real, dangerous, and willing to do whatever it takes to stay on Earth, threatening the existence of everyone she ever cared about.As she fights to save them, Callie will learn that while it may no longer beat, her heart can still love-and break. (December 23)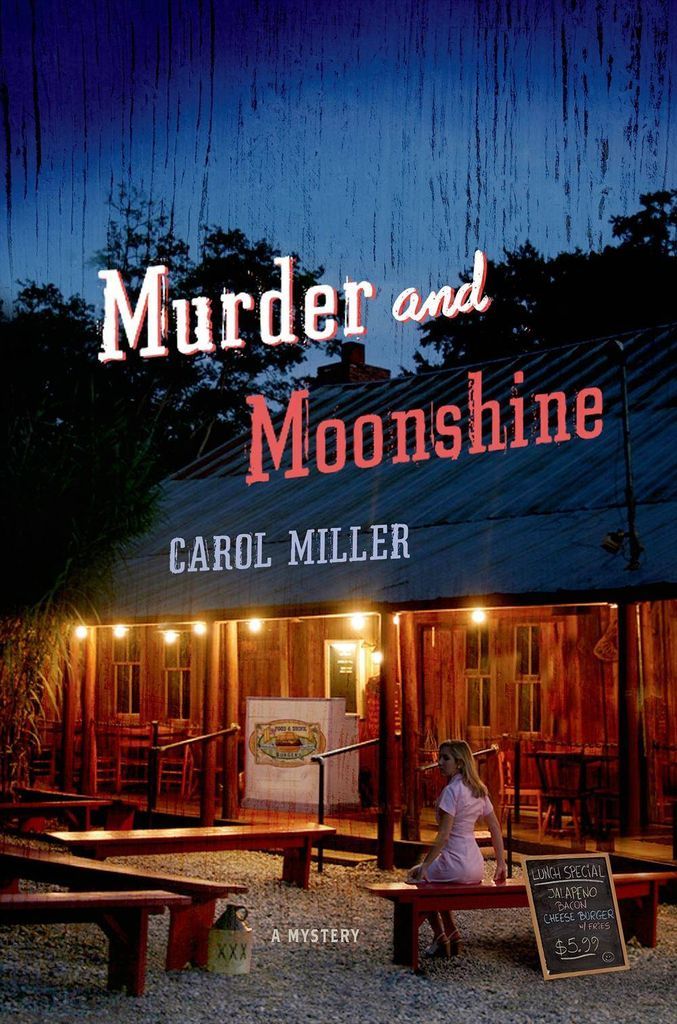 Murder and Moonshine by Carol Miller (Minotaur Books)
All small towns have secrets—and plenty of them—as every small town waitress knows. Daisy is no different. A young, recently-separated waitress at H&P's Diner in sleepy southwestern Virginia, she hears more than her fair share of neighborhood gossip while serving plates of hash and peach cobbler. But when a reclusive old man, Dickerson, shows up at the diner one day, only to drop dead a few minutes later, Daisy quickly learns that some secrets are more dangerous to keep than others—especially when there's money and moonshine involved.
Daisy finds herself caught between whiskey and guns; a handsome ATF agent and a moonshine-brewing sweet talker; and a painful past and a dangerous present. Not sure any longer who she can trust, Daisy must turn sleuth while also protecting her sick mother and keeping a handle on Aunt Emily, her goading, trigger-happy landlord. There's trouble brewing in her small town, and before it passes, many secrets will come to light. (December 17)
PAPERBACK RELEASES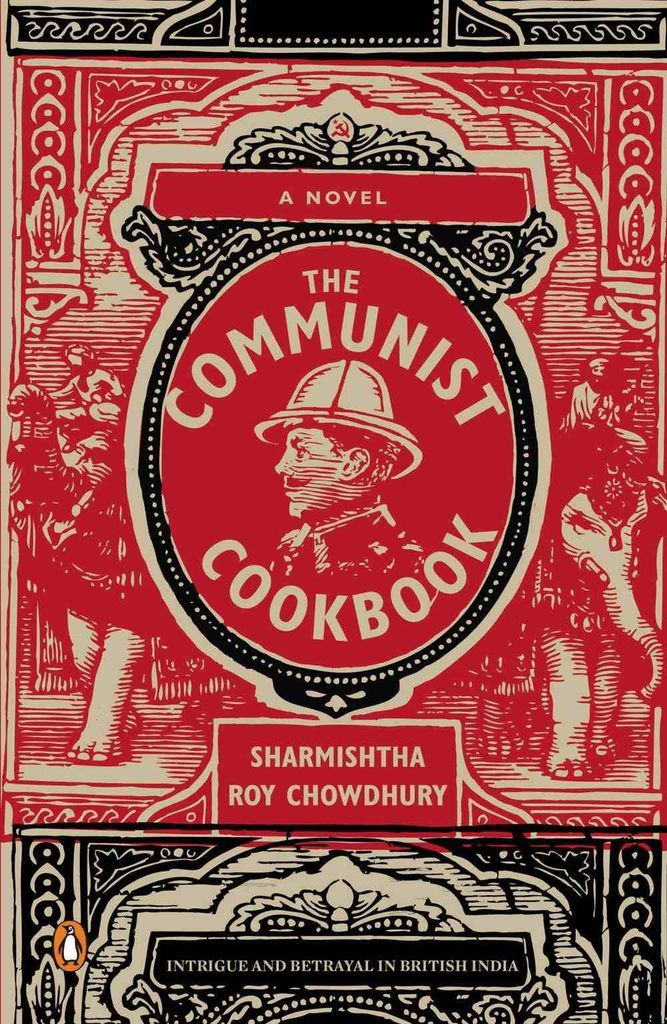 The Communist Cookbook by Sharmishtha Roy Chowdbury (Penguin Global)
As the Second World War draws to a close, George Clark finds himself beginning his regimental life with the British Army in the remote outpost of Bajapur. Battle-worn and boken-hearted, he is soon caught in a perilous tangle. Intelligence officer James Ruffington wants George to spy on local nationalist activists in order to please the paranoid and communist-obsessed Captain Dennis Porter. For this, George must not only betray his close friend Deborah Sunderland but also use Anna Benson, his new love, to infiltrate the local Congress networks. (December 17)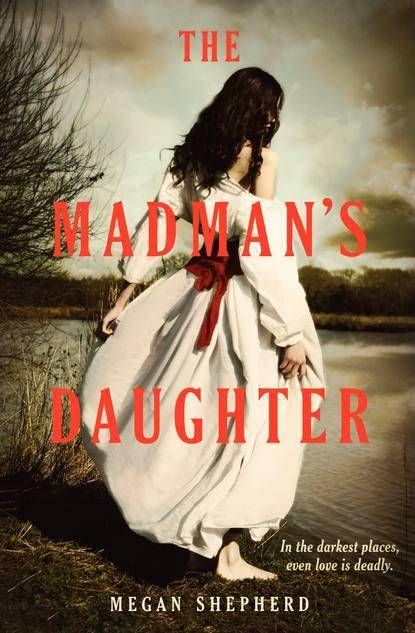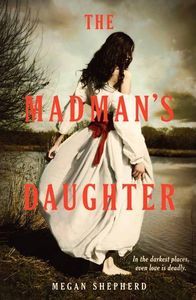 The Madman's Daughter by Megan Shepherd (Balzer + Bray)
Sixteen-year-old Juliet Moreau has built a life for herself in London-working as a maid, attending church on Sundays, and trying not to think about the scandal that ruined her life. After all, no one ever proved the rumors about her father's gruesome experiments. But when she learns that he's alive and continuing his work on a remote tropical island, she's determined to find out if the accusations are true.
Accompanied by her father's handsome young assistant, Montgomery, and an enigmatic castaway, Edward-both of whom she is deeply drawn to-Juliet travels to the island, only to discover the depths of her father's madness: He has experimented on animals so that they resemble, speak, and behave as humans. And worse, one of the creatures has turned violent and is killing the island's inhabitants. Torn between horror and scientific curiosity, Juliet must end her father's dangerous experiments and escape her jungle prison before it's too late. Yet as the island falls into chaos, she discovers the extent of her father's genius-and madness-in her own blood. (December 23)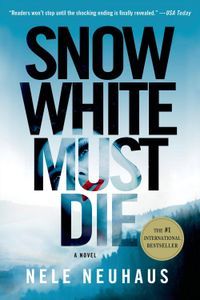 Snow White Must Die by Nele Neuhaus (Minotaur Books)
On a rainy November day police detectives Pia Kirchhoff and Oliver von Bodenstein are summoned to a mysterious traffic accident: Rita Cramer has fallen from a pedestrian bridge onto a car driving underneath. According to a witness, the woman may have been pushed. The investigation leads Pia and Oliver to a small village, and the home of the victim, Rita Cramer.
On a September evening eleven years earlier, two seventeen-year-old girls vanished from the village without a trace. In a trial based only on circumstantial evidence, twenty-year-old Tobias Sartorius, Rita Cramer's son, was sentenced to ten years in prison. Bodenstein and Kirchhoff discover that Tobias, after serving his sentence, has now returned to his home town. Did the attack on his mother have something to do with his return? In the village, Pia and Oliver encounter a wall of silence. When another young girl disappears, the events of the past seem to be repeating themselves in a disastrous manner. The investigation turns into a race against time, because for the villagers it is soon clear who the perpetrator is—and this time they are determined to take matters into their own hands. (December 24)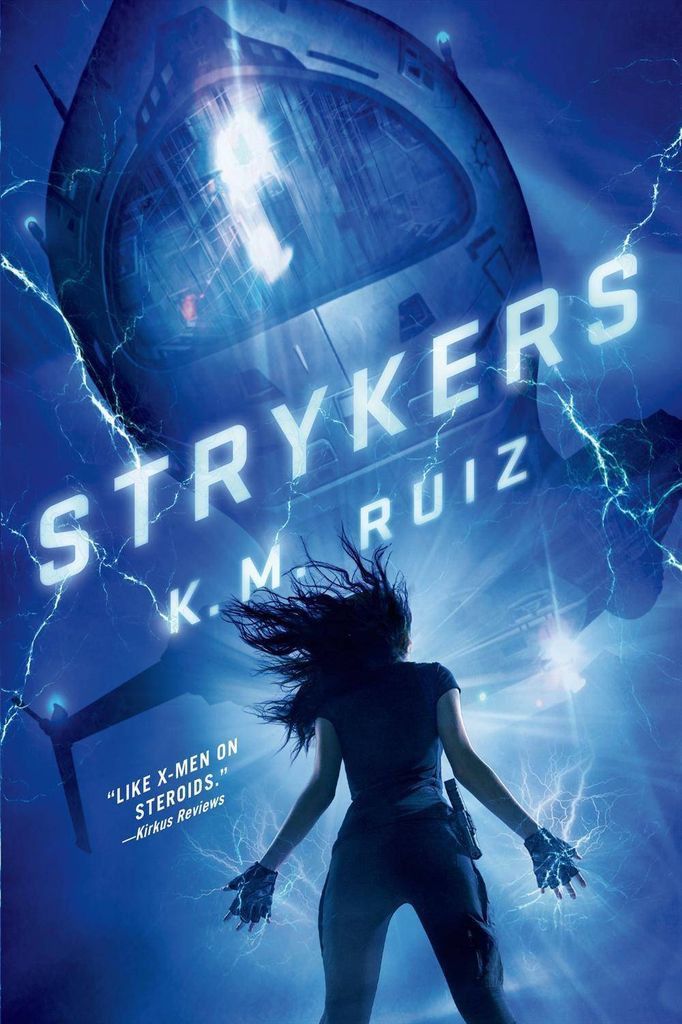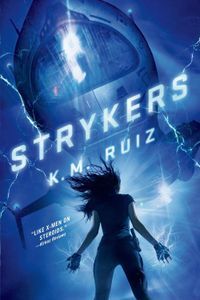 Strykers by K.M. Ruiz (St. Martin's Griffin)
250 years after nuclear war, the dregs of humanity fight to survive on a ruined Earth while the rich and powerful plan to secretly ascend to another planet. But the enslaved soldiers of the elite rulers are a deadly new kind of human who are desperate for freedom and plan on fighting back against their masters.
Threnody Corwin, a psion with the ability to channel electricity like lightning through anything she touches, is a soldier for the human government. On a suicide mission, Threnody and her team of Strykers are recruited by an unknown enemy: Lucas Serca, one of the most powerful psions alive, who is masquerading as human. Forming an uneasy alliance, the two groups escalate their fight with the ruling government and worldwide chaos ensues. When a new kind of psion power is discovered thatcould reshape the wasted planet, the renegades must race to save society before it destroys itself, but the cost is high and in the end, there is no such thing as compromise. There is only survival. (December 24)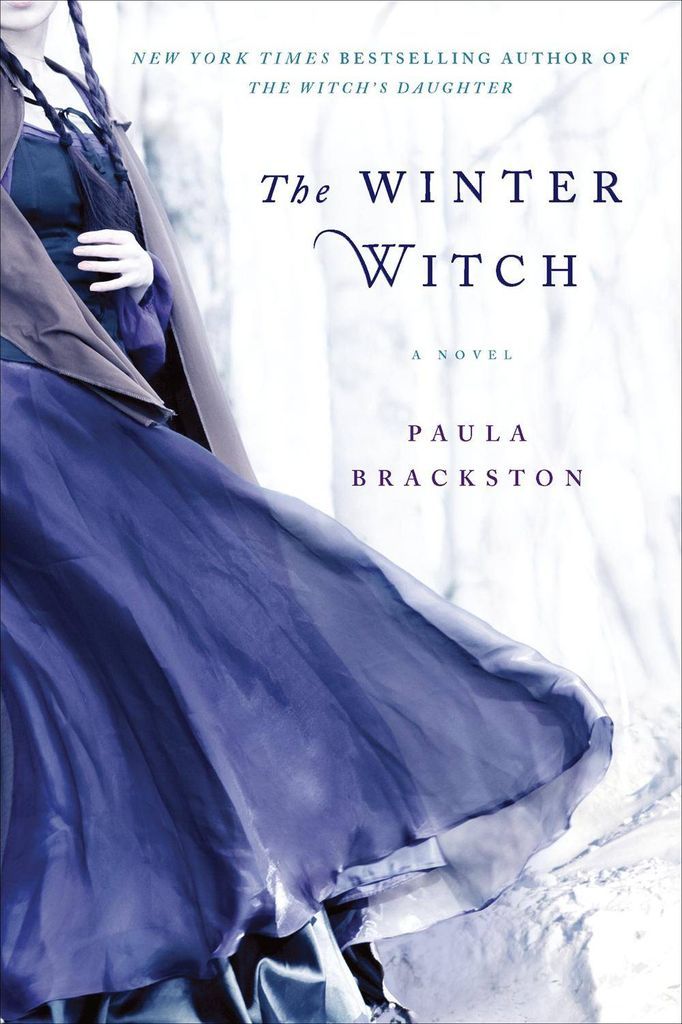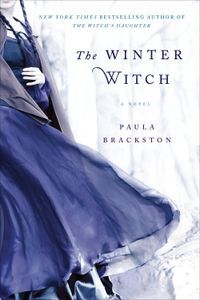 The Winter Witch by Paula Brackston (St. Martin's Griffin)
New York Times bestselling author Paula Brackston transports readers to the windswept mountains of Wales inThe Winter Witch, an enthralling tale of love and magic. In her small Welsh town, there is no one quite like Morgana. She has never spoken, and her silence as well as the magic she can't quite control make her a mystery. Concerned for her safety, her mother quickly arranges a marriage with Cai Bevan, the widower from the far hills. After their wedding, Morgana is heartbroken at leaving, but she soon falls in love with Cai's farm and the rugged mountains that surround it, while slowly Cai himself begins to win her heart. It's not long, however, before her strangeness begins to be remarked upon in her new village. A dark force is at work there—a person who will stop at nothing to turn the townspeople against Morgana. Forced to defend her home, her love, and herself from all comers, Morgana must learn to harness her power, or she will lose everything.
Paula Brackston's debut novel, The Witch's Daughter, was the little book that could—with a captivating story, remarkable heroine, and eye-catching package, it has now netted over 130,000 copies in all formats. Now Paula returns with The Winter Witch, another enchanting tale of love and magic, featuring her signature blend of gorgeous writing, a fabulous and intriguing historical backdrop, and a headstrong and relatable heroine readers will cheer for. (December 24)
______________________
Sign up for our newsletter to have the best of Book Riot delivered straight to your inbox every two weeks. No spam. We promise.
To keep up with Book Riot on a daily basis, follow us on Twitter, like us on Facebook, and subscribe to the Book Riot podcast in iTunes or via RSS. So much bookish goodness–all day, every day.