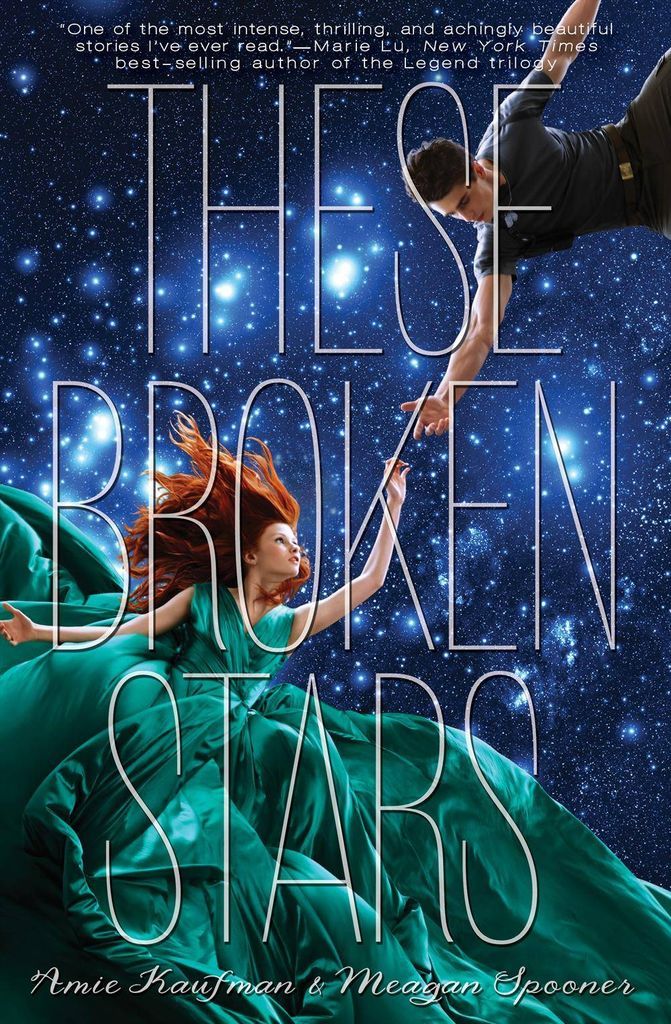 Fiction
Fresh Ink: December 10, 2013
HARDCOVER RELEASES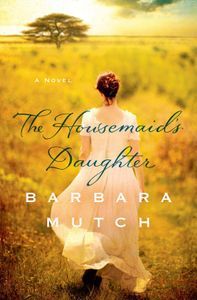 The Housemaid's Daughter by Barbara Mutch (St. Martin's Press)
When Cathleen Harrington leaves her home in Ireland in 1919 to travel to South Africa, she knows that she does not love the man she is to marry there —her fiance Edward, whom she has not seen for five years. Isolated and estranged in a small town in the harsh Karoo desert, her only real companions are her diary and her housemaid, and later the housemaid's daughter, Ada. When Ada is born, Cathleen recognizes in her someone she can love and respond to in a way that she cannot with her own family.
Under Cathleen's tutelage, Ada grows into an accomplished pianist and a reader who cannot resist turning the pages of the diary, discovering the secrets Cathleen sought to hide. As they grow closer, Ada sees new possibilities in front of her—a new horizon. But in one night, everything changes, and Cathleen comes home from a trip to find that Ada has disappeared, scorned by her own community. Cathleen must make a choice: should she conform to society, or search for the girl who has become closer to her than her own daughter?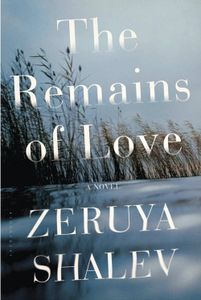 The Remains of Love by Zeruya Shalev (Bloomsbury USA)
Hemda Horovitz is nearing the end of her life. As she lies in bed in Jerusalem, memories from the past flood her thoughts: her childhood in the kibbutz spent under the gaze of her stern, pioneer father; the lake that was her only solace; and her own two children—one she could never love enough, and the other whom she loved too much.
Avner, the beloved child, has grown up to be a heavy, anguished man, disillusioned by his work and trapped in a loveless marriage. When visiting his mother in the hospital, he witnesses a devoted couple's final moments together; after the man's death Avner becomes obsessed with finding the woman, and a strange and delicate relationship unfolds.
Dina, Hemda's daughter, has put aside her career in order to give her teenage daughter, Nitzan, the warmth she never received from her own mother. But Nitzan is withdrawing from her, and Dina is overcome by a longing to adopt another child—a longing that, if fulfilled, may destroy her fragile family.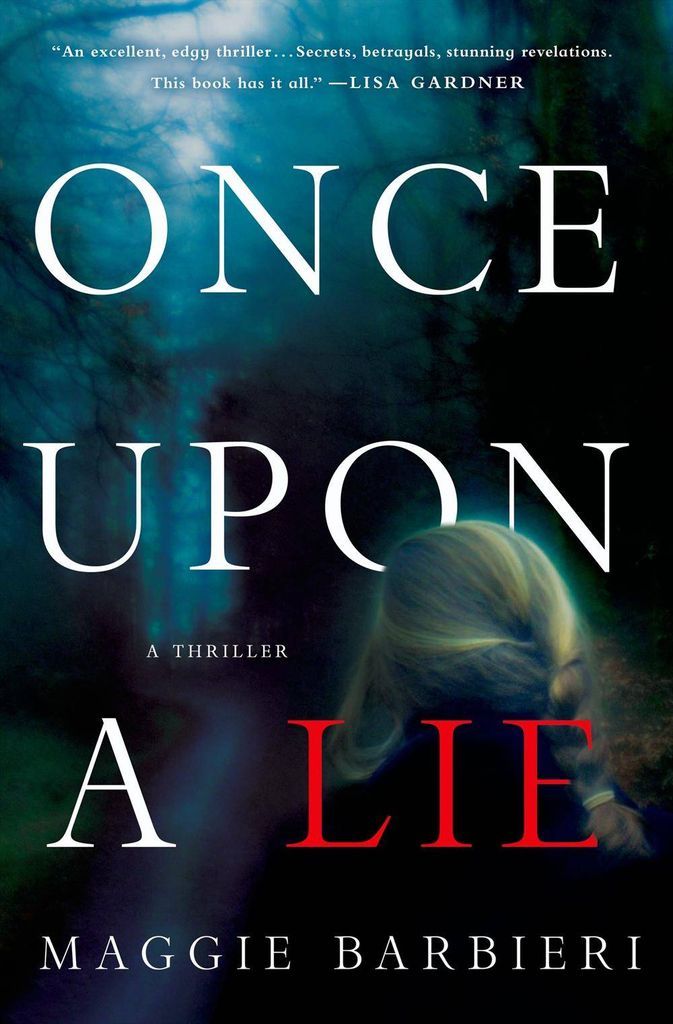 Once Upon a Lie by Maggie Barbieri (Minotaur Books)
Maeve Conlon's life is coming apart at the seams. Her bakery is barely making ends meet, and one of her daughters spends as much time grounded as the other does studying. Her ex-husband has a new wife, a new baby, and a look of pity for Maeve that's absolutely infuriating. Her father insists he's still independent, but he's slowly and obviously succumbing to Alzheimer's. And now, her cousin Sean Donovan has been found dead, sitting in his car in a public park, shot through the head.
There was never much love lost between Maeve and Sean and she's not exactly devastated by his death, but suddenly the police are poking around asking the family questions. It's just one more hassle Maeve doesn't have time for, until she realizes that her father, whose memory and judgment are unreliable at best, is a suspect in the murder. Maeve is determined to clear his name, but is she prepared to cope with the dark memories and long-hidden secrets that doing so might dredge up?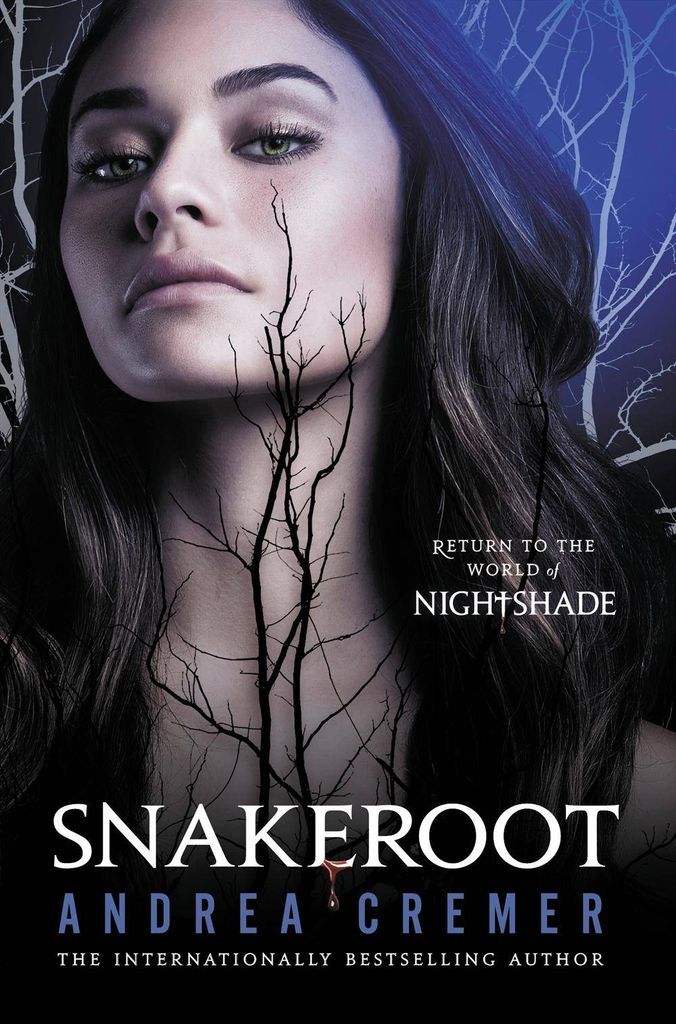 Snakeroot by Andrea Cremer (Philomel)
Fans asked for it, and now they've got it! Andrea Cremer is continuing the story she began in in her internationally bestselling trilogy: Nightshade, Wolfsbane and Bloodrose. In this new installment, Bosque Mar haunts the dreams of both Adne and Logan, trying to escape for the Nether, where Calla, Shay and the other Guardians trapped him in the final battle in the War of All Against All. Will he be able to turn Adne to the dark side? Will Logan be able to reclaim his birthright? And will darkness take over our world? In a novel filled with magic, romance and breakneck action, master storytelling Andrea Cremer's newest installment will not disappoint!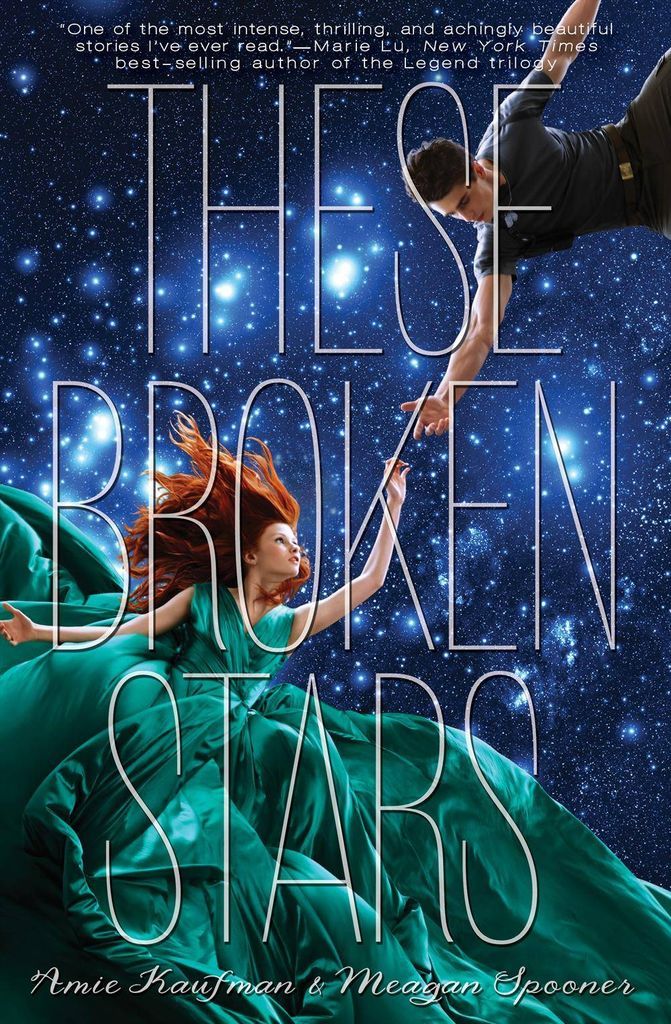 These Broken Stars by Amie Kaufman and Meagan Spooner (Disney-Hyperion)
It's a night like any other on board the Icarus. Then, catastrophe strikes: the massive luxury spaceliner is yanked out of hyperspace and plummets into the nearest planet. Lilac LaRoux and Tarver Merendsen survive. And they seem to be alone. Lilac is the daughter of the richest man in the universe. Tarver comes from nothing, a young war hero who learned long ago that girls like Lilac are more trouble than they're worth. But with only each other to rely on, Lilac and Tarver must work together, making a tortuous journey across the eerie, deserted terrain to seek help.
Then, against all odds, Lilac and Tarver find a strange blessing in the tragedy that has thrown them into each other's arms. Without the hope of a future together in their own world, they begin to wonder-would they be better off staying here forever? Everything changes when they uncover the truth behind the chilling whispers that haunt their every step. Lilac and Tarver may find a way off this planet. But they won't be the same people who landed on it.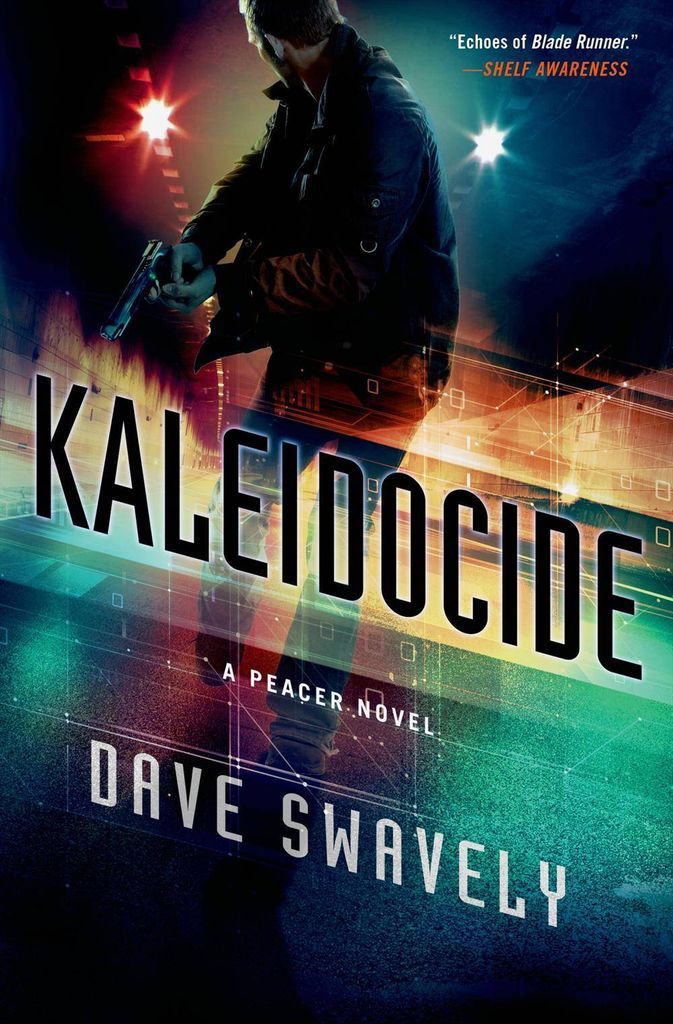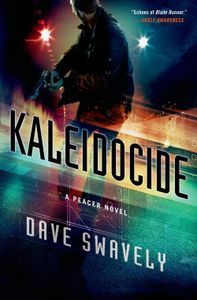 Kaleidocide by Dave Swavely (Thomas Dunne Books)
In the near future, a post-quake San Francisco is ruled by a private corporation called the Bay Area Security Service. BASS has established and maintained order in the new city-state with a police force of "peacers" who have a license to kill, and the company has developed a cutting edge antigravity technology that is sure to make its leader one of the most powerful men in the world. Michael Ares has recently inherited the throne of BASS, and immediately finds himself marked for assassination by an even more powerful world leader, the Chinese general Zhang Sun.
Michael doesn't understand why he was chosen to play this important role, nor does he know why Sun is so determined to see him dead. But to find out, he will first have to survive not just one assassination attempt, but a series of attempts that has never failed to end in the death of the target. His only hope is to entrust his fate to an old friend whose company provides personal high-tech protection that is almost as impressive as the forces arrayed against him.
PAPERBACK RELEASES
Roy & Lillie: A Love Story by Loren D. Estelman (Forge Books)
Roy was Judge Roy Bean, the infamous, notorious real-life jurist whose life has been the source of biographies, novels, plays, and films. Lillie was Lillie Langtry, the celebrated "Jersey Lily" of the British stage. They never met, but they wrote letters. From very different backgrounds, living vastly different lives, separated by an ocean and most of a continent, these two unforgettable people share something unique in the "lost letters" of this novel.
For many years Bean, the cantankerous, self-styled arbiter of rough frontier justice, wrote fan letters to the beautiful actress across the sea; occasionally, she wrote back. He even renamed the town in which he lived Langtry in her honor. And they would have met, if Bean had not died shortly before Lillie, after years of this strange but poignant correspondence, finally kept her promise to visit her distant admirer.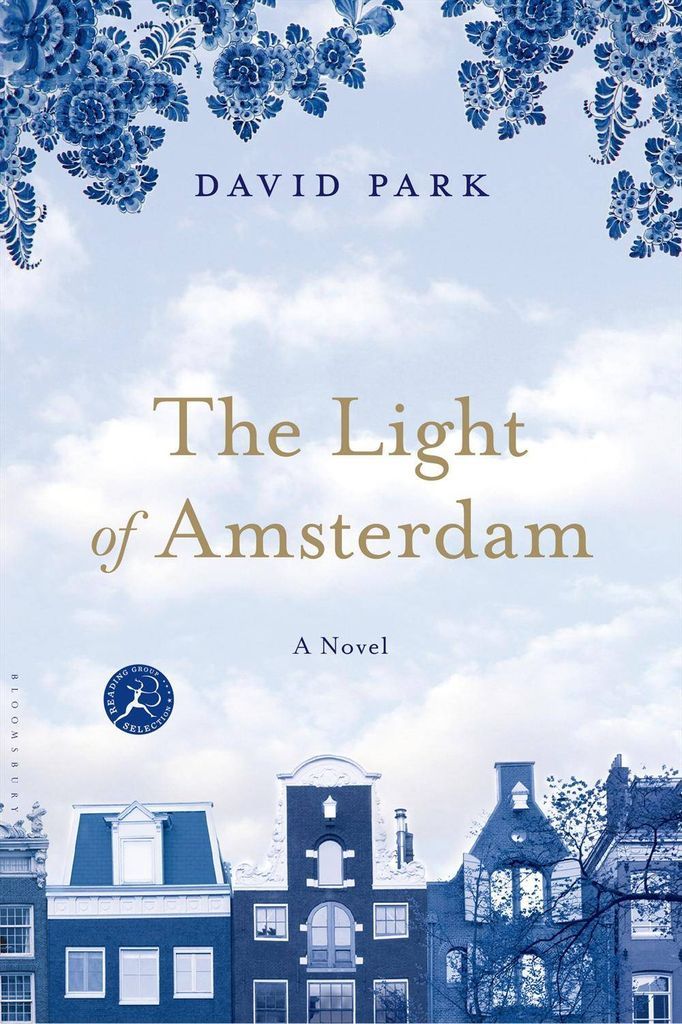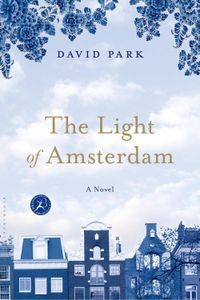 The Light of Amsterdamby David Park (Bloomsbury USA)
It is December; Christmas is approaching and the magic of one of Europe's most beautiful cities beckons. A father looks for himself in the past, struggling to deal with a recent divorce, his teenage son in tow. A single, selfless mother accompanies her only daughter and friends for a weekend-long bachelorette party. And a husband treats his wife to a birthday weekend away, somehow heightening her anxieties and insecurities about age, desire, and motherhood. As these people brush against one another in the squares, museums, and parks of Amsterdam, their lives are transfigured in the winter light, and they encounter the complexities of love in a city that challenges what has gone before. Tender and humane, elevating the ordinary to something timeless and important, The Light of Amsterdam is a novel of compassion and rare dignity.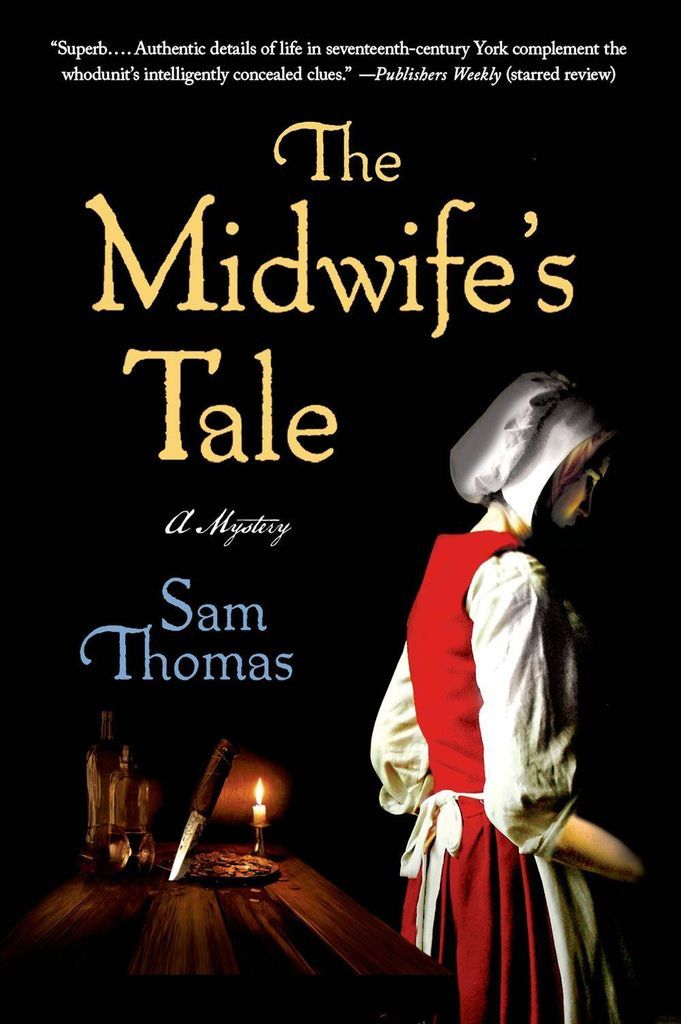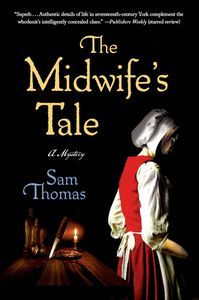 The Midwife's Tale by Samuel Thomas (Minotaur Books)
It is 1644, and Parliament's armies have risen against the King and laid siege to the city of York. Even as the city suffers at the rebels' hands, midwife Bridget Hodgson becomes embroiled in a different sort of rebellion. One of Bridget's friends, Esther Cooper, has been convicted of murdering her husband and sentenced to be burnt alive. Convinced that her friend is innocent, Bridget sets out to find the real killer.
Bridget joins forces with Martha Hawkins, a servant who's far more skilled with a knife than any respectable woman ought to be. To save Esther from the stake, they must dodge rebel artillery, confront a murderous figure from Martha's past, and capture a brutal killer who will stop at nothing to cover his tracks. The investigation takes Bridget and Martha from the homes of the city's most powerful families to the alleyways of its poorest neighborhoods. As they delve into the life of Esther's murdered husband, they discover that his ostentatious Puritanism hid a deeply sinister secret life, and that far too often tyranny and treason go hand in hand.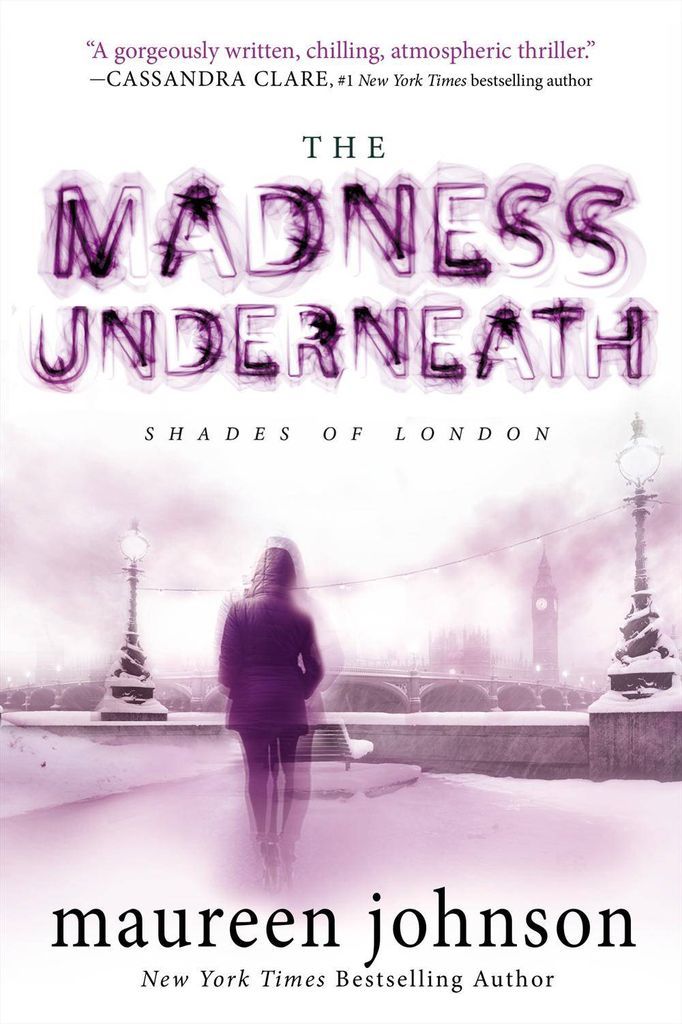 The Madness Underneath by Maureen Johnson (Speak)
Rory Deveaux has changed in ways she never could have imagined since moving to London and beginning a new life at boarding school. As if her newfound ability to see ghosts hadn't complicated her life enough, Rory's recent brush with a Jack the Ripper copycat has left her with an even more unusual and intense power. Now, a new string of inexplicable deaths is threatening London, and Rory has evidence that they are no coincidence. Something sinister is going on, and it is up to her to convince the city's secret ghost-policing squad to listen before it's too late.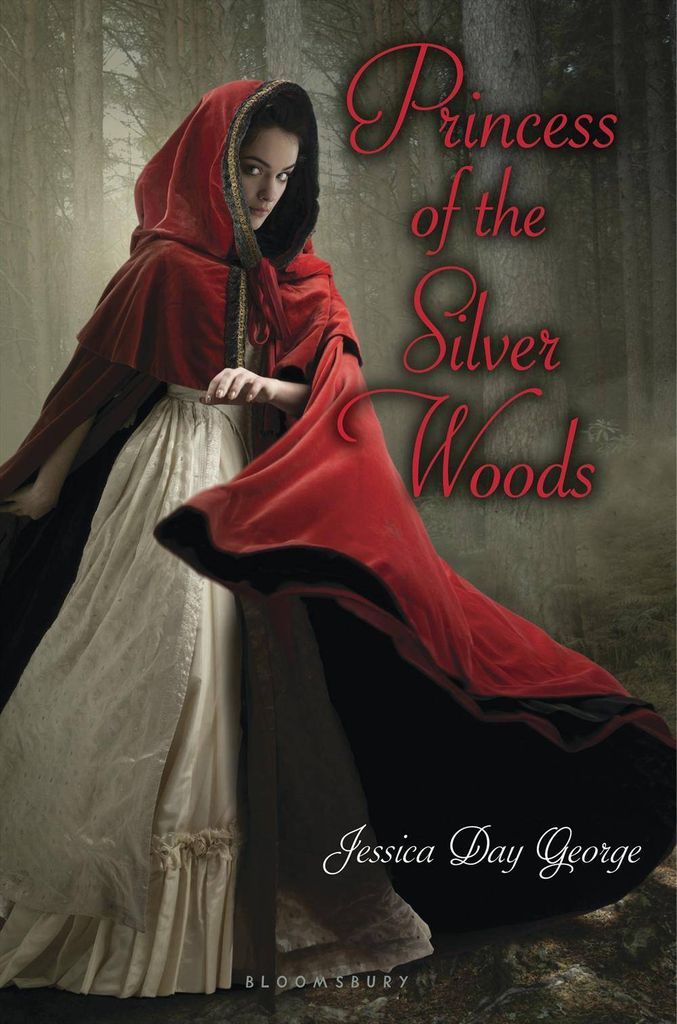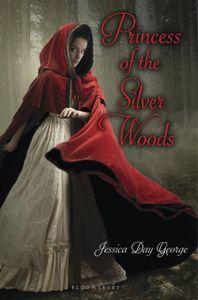 Princess of the Silver Woods by Jessica Day George (Bloomsbury USA Childrens)
When Petunia, the youngest of King Gregor's twelve dancing daughters, is invited to visit an elderly friend in the neighboring country of Westfalin, she welcomes the change of scenery. But in order to reach Westfalin, Petunia must pass through a forest where strange two-legged wolves are rumored to exist. But the bandit-wolves prove more rakishly handsome than truly dangerous, and it's not until Petunia reaches her destination that she realizes the kindly grandmother she has been summoned to visit is really an enemy bent on restoring an age-old curse.
________________________
Sign up for our newsletter to have the best of Book Riot delivered straight to your inbox every week. No spam. We promise.

To keep up with Book Riot on a daily basis, follow us on Twitter, like us on Facebook, and subscribe to the Book Riot podcast in iTunes or via RSS. So much bookish goodness–all day, every day.