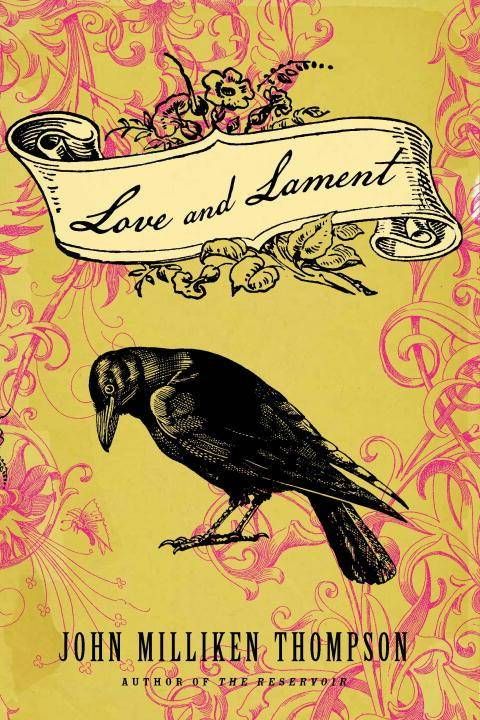 HARDBACK RELEASES
The Rathbones by Janice Clark (Doubleday)
Mercy Rathbone, fifteen years old, is the diminutive scion of the Rathbone clan. Her father, the last in the beleaguered dynasty, has been lost at sea for seven years – ever since the last whale was seen off the coast of Naiwayonk, Connecticut. Mercy's memories of her father grow dimmer each day, and she spends most of her time in the attic hideaway of her reclusive uncle Mordecai, who teaches her the secrets of Greek history and nautical navigation through his collection of specimens and moldering books. But when a strange, violent visitor turns up one night, Mercy and Mordecai are forced to flee the crumbling mansion and set sail on a journey that will bring them deep into the haunted history of the Rathbone family, and the reasons for its undoing. As Mercy and Mordecai sail from island to island off the Connecticut coast, encountering dangers and mysteries, friends and foes, they untangle the knots of the Rathbone story, discovering secrets long encased in memory. They learn the history of the family's founder and patriarch, Moses Rathbone, and the legendary empire he built of ships staffed with the sons of his many, many wives. Sons who stumbled in their father's shadow, distracted by the arrival of the Stark sisters, a trio of "golden" girls, whose mesmerizing beauty may have sparked the Rathbone's decline.
Snow Hunters by Paul Yoon (Simon & Schuster)
Snow Hunters traces the extraordinary journey of Yohan, who defects from his country at the end of the Korean War, leaving his friends and family behind to seek a new life on the coast of Brazil. Throughout his years there, four people slip in and out of his life: Kiyoshi, the Japanese tailor for whom he works; Peixe, the groundskeeper at the town church; and two vagrant children named Santi and Bia. Yohan longs to connect with these people, but to do so he must let go of his traumatic past.
In Snow Hunters, Yoon proves that love can dissolve loneliness, that hope can wash away despair, and that a man who has lost a country can find a new home. This is a heartrending story of second chances, told with unerring elegance and tenderness.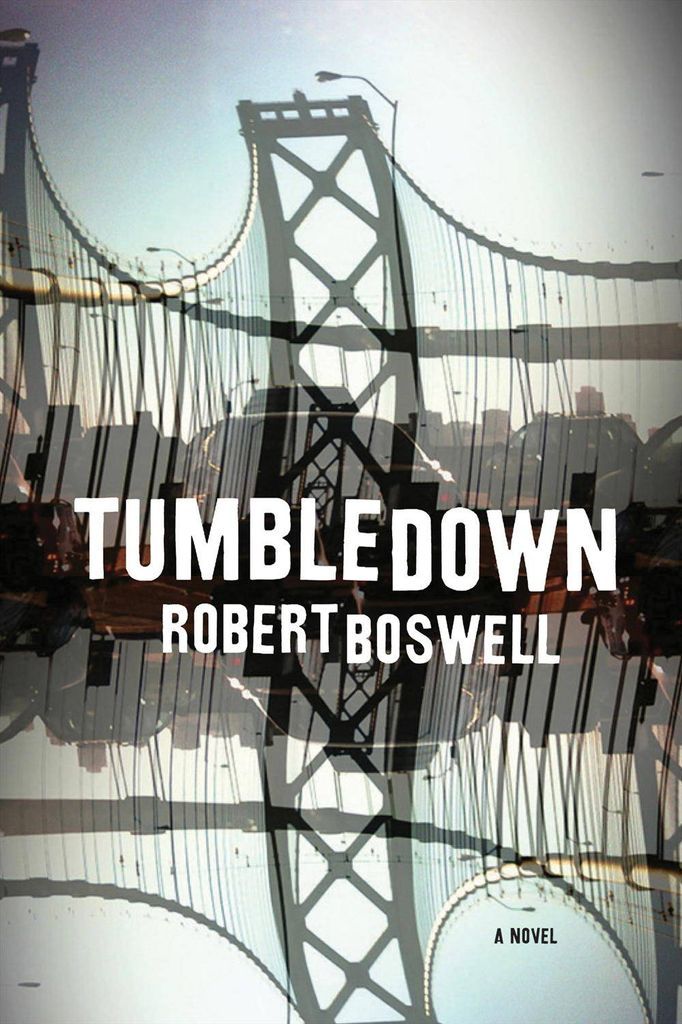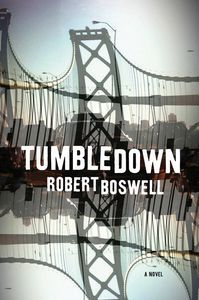 Tumbledown by Robert Boswell (Graywolf Press)
At age thirty-three, James Candler seems to be well on the road to success. He's in line for a big promotion at Onyx Springs, the treatment facility where he's a therapist. He has a fiancée, a sizable house, and a Porsche. But . . . he's falling in love with another woman, he's underwater on his mortgage, and he's put his hapless best friend in charge of his signature therapeutic program. Even the GPS on his car can't seem to predict where he should turn next. And his clients are struggling in their own hilarious, heartbreaking ways to keep their lives on track. How can he help them if he can't help himself? In Tumbledown, Robert Boswell presents a large, unforgettable cast of characters who are all failing and succeeding in various degrees to make sense of our often-irrational world. In a moving narrative twist, he boldly reckons with the extent to which tragedy can be undone, the impossible accommodated.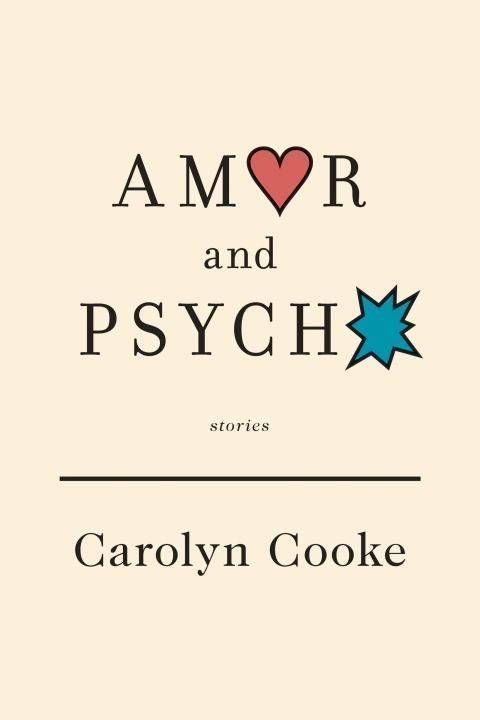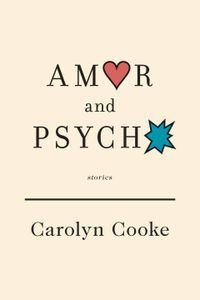 Amor and Psycho by Carolyn Cooke (Knopf)
From the author of Daughters of the Revolution and The Bostons (winner of the PEN/Robert W. Bingham Prize for fiction) come eleven stories about sex and death, violence and desire, love and madness, set in a vast American landscape that ranges from the largest private residence in Manhattan to the lush rain forests and marijuana farms of Northern California. In "Francis Bacon," an aspiring writer learns essential lessons from an aging pornographer. In "The Snake," a restless Jungian analyst sheds one existence after another. In "The Boundary," a muralist falls in love with a troubled boy from the rez. In the surreal "She Bites," a man builds an architecturally distinguished doghouse as his wife slowly transforms. And in the transcendent, three-part title story, two best friends face their strange fates, linked by a determination to wrest meaning and coherence from lives spiraling out of control.
At once philosophical and compulsively readable, Amor and Psycho dives into our darkest spaces, confronting the absurdity, poetry and brutality of human existence.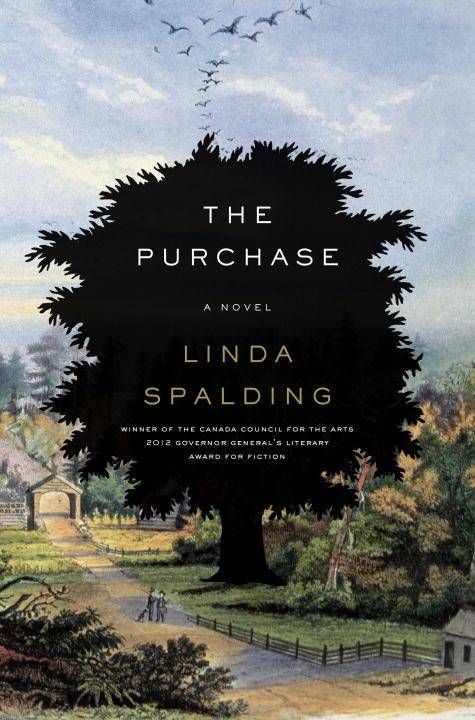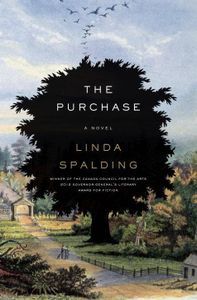 The Purchase by Linda Spalding (Pantheon)
In 1798, Daniel Dickinson, recently widowed and shunned by his fellow Quakers when he marries his young servant girl to help with his five small children, moves his shaken family down the Wilderness Road to the Virginia/Kentucky border. Although determined to hold on to his Quaker ways, and despite his most dearly held belief that slavery is a sin, Daniel becomes the owner of a young boy named Onesimus, setting in motion a twisted chain of events that will lead to tragedy and murder, forever changing his children's lives and driving the book to an unexpected conclusion.
A powerful novel of sacrifice and redemption set in a tiny community on the edge of the frontier, this spellbinding narrative unfolds around Daniel's struggle to maintain his faith; his young wife, Ruth, who must find her own way; and Mary, the eldest child, who is bound to a runaway slave by a terrible secret. Darkly evocative, The Purchase is as hard-edged as the realities of pioneer life. Its memorable characters, drawn with compassion and depth, are compellingly human, with lives that bring light to matters of loyalty and conscience.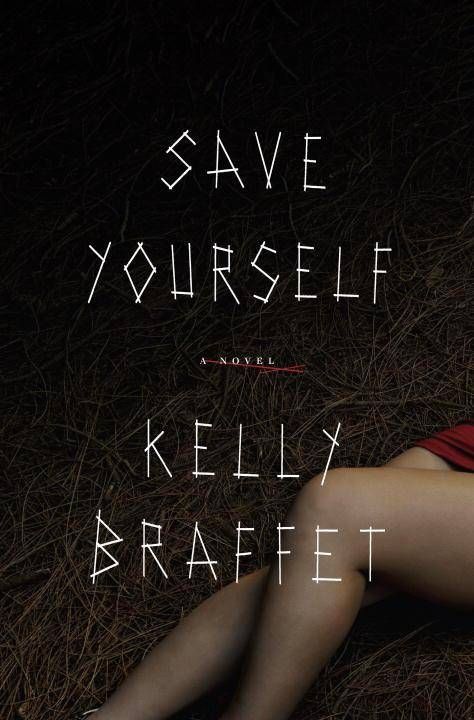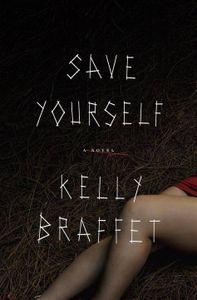 Save Yourself by Kelly Braffet (Crown)
Patrick Cusimano is in a bad way. His father is in jail, he works the midnight shift at a grubby convenience store, and his brother's girlfriend, Caro, has taken their friendship to an uncomfortable new level. On top of all that, he can't quite shake the attentions of Layla Elshere, a goth teenager who befriends Patrick for reasons he doesn't understand and doesn't fully trust. The temptations these two women offer are pushing him to his breaking point.
Meanwhile, Layla's little sister, Verna, is suffering through her first year of high school. She's become a prime target for her cruel classmates, not just because of her strange name and her fundamentalist parents: Layla's bad-girl rep proves to be too huge a shadow for Verna, so she falls in with her sister's circle of outcasts and misfits whose world is far darker than she ever imagined.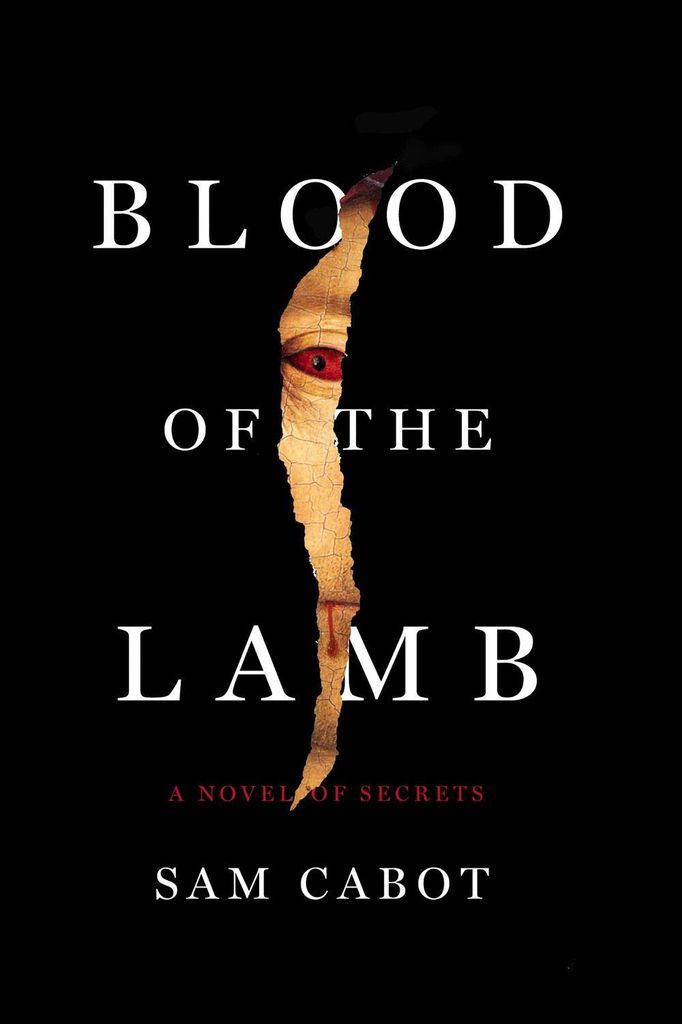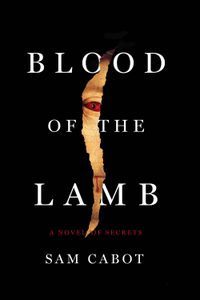 Blood of the Lamb by Sam Cabot (Blue Rider Press)
While in Rome, American Jesuit priest Thomas Kelly is called upon to reclaim a centuries-old document that was stolen from the Vatican. An enigmatic letter guides him to the work of a ninteenth-century poet, in which Thomas discovers cryptic messages that might lead to the missing manuscript. His search is unexpectedly entwined with that of Italian art historian Livia Pietro, who tells him that destructive forces are threatening to expose the document's contents. As they're relentlessly chased through the heart of Rome by mysterious men who quickly demonstrate they would cross any line to obtain the document for themselves, it becomes clear to Livia and Thomas that the pages hold a deep, devastating, long-buried truth. Livia, though, has a secret of her own: She and her people are vampires. But all this pales in light of the secret that Thomas and Livia unveil together—a revelation more stunning than either could have imagined.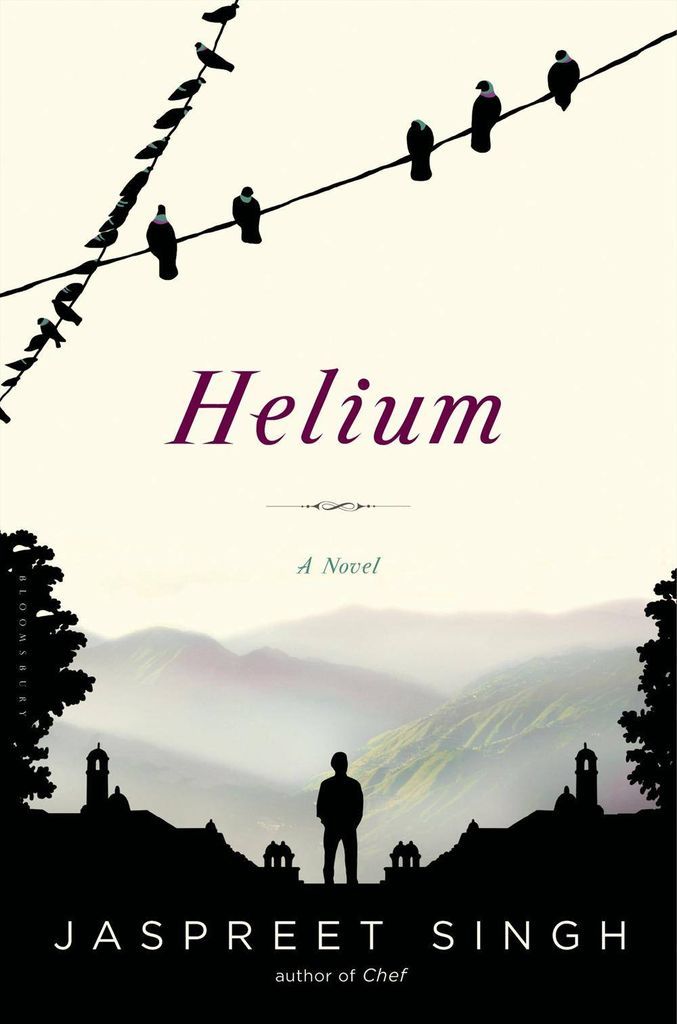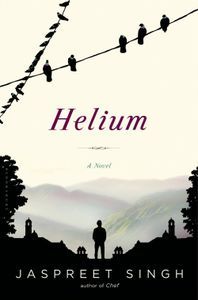 Helium by Jaspreet Singh (Bloomsbury USA)
On November 1, 1984, a day after Prime Minister Indira Gandhi's assassination, Raj, a nineteen-year-old student, travels back to Delhi from a class trip with his professor and mentor. As the group disembarks at the train station, a mob surrounds the professor, throws a tire over him, douses him in gasoline, and sets him alight.
Raj moves to Ithaca, NY, earns his Ph.D., marries, has children, and takes a post at Cornell, but he finds that his past will not leave him alone. He is compelled to return home to find his professor's widow, the enigmatic Nelly. Working as a librarian in a crumbling British building, Nelly has been attempting for years to bury herself under the archives of her country's colonial history. As the two walk through the mountains of Shimla, painful memories emerge. But as Nelly comes up against a nation that refuses to remember, and Raj faces the distressing truth about his father's role in the genocidal murder of the Sikhs, they both find that the path inexorably leads back to that train station in Delhi.
PAPERBACK RELEASES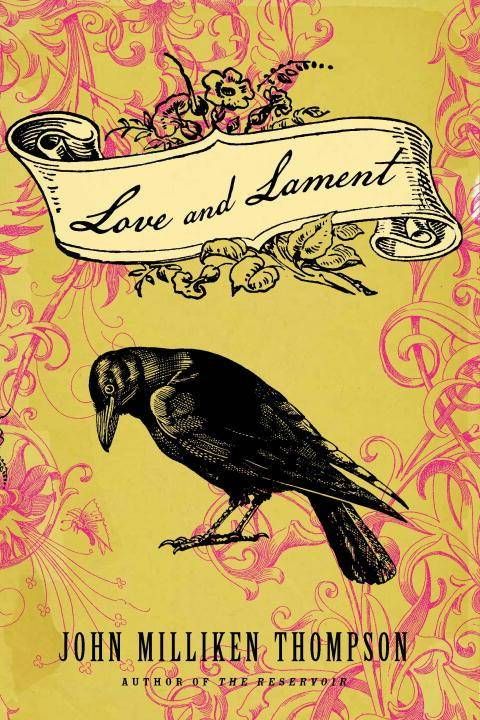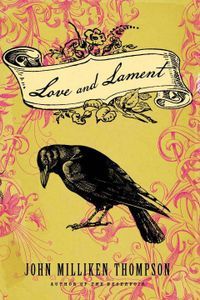 Love and Lament by John Milliken Thompson (Other Press)
Set in rural North Carolina between the Civil War and the Great War, Love and Lament chronicles the hardships and misfortunes of the Hartsoe family. Mary Bet, the youngest of nine children, was born the same year that the first railroad arrived in their county. As she matures, against the backdrop of Reconstruction and rapid industrialization, she must learn to deal with the deaths of her mother and siblings, a deaf and damaged older brother, and her father's growing insanity and rejection of God.
In the rich tradition of Southern gothic literature, John Milliken Thompson transports the reader back in time through brilliant characterizations and historical details, to explore what it means to be a woman charting her own destiny in a rapidly evolving world dominated by men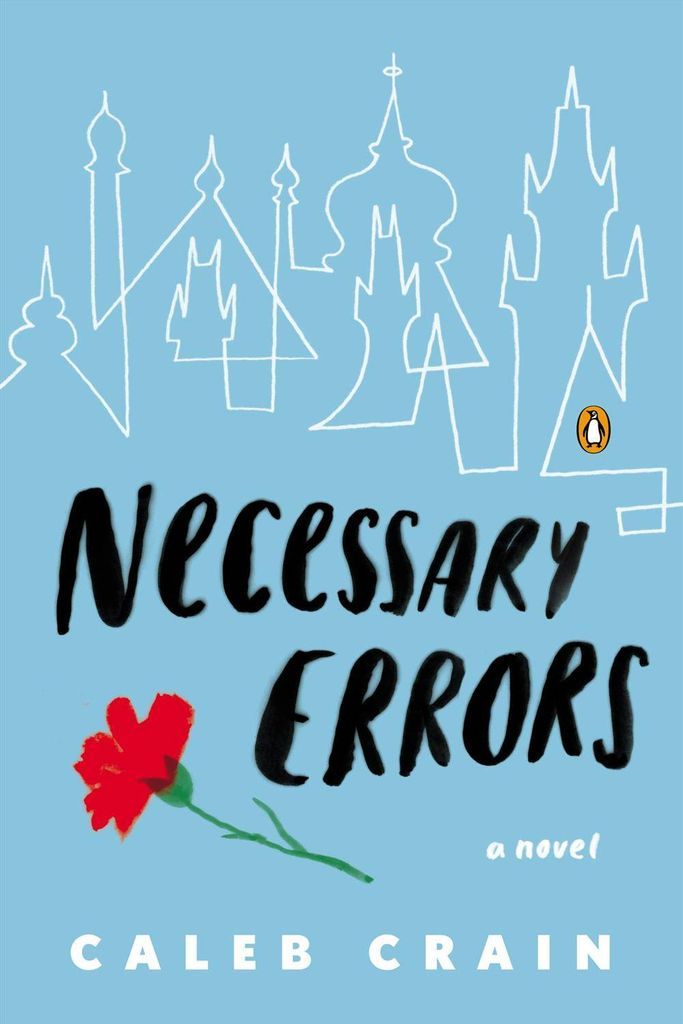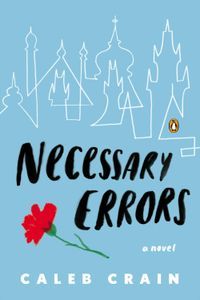 Necessary Errors by Caleb Crain (Penguin Books)
It's October 1990. Jacob Putnam is young and full of ideas. He's arrived a year too late to witness Czechoslovakia's revolution, but he still hopes to find its spirit, somehow. He discovers a country at a crossroads between communism and capitalism, and a picturesque city overflowing with a vibrant, searching sense of possibility. As the men and women Jacob meets begin to fall in love with one another, no one turns out to be quite the same as the idea Jacob has of them—including Jacob himself.
Necessary Errors is the long-awaited first novel from literary critic and journalist Caleb Crain. Shimmering and expansive, Crain's prose richly captures the turbulent feelings and discoveries of youth as it stretches toward adulthood—the chance encounters that grow into lasting, unforgettable experiences and the surprises of our first ventures into a foreign world—and the treasure of living in Prague during an era of historic change.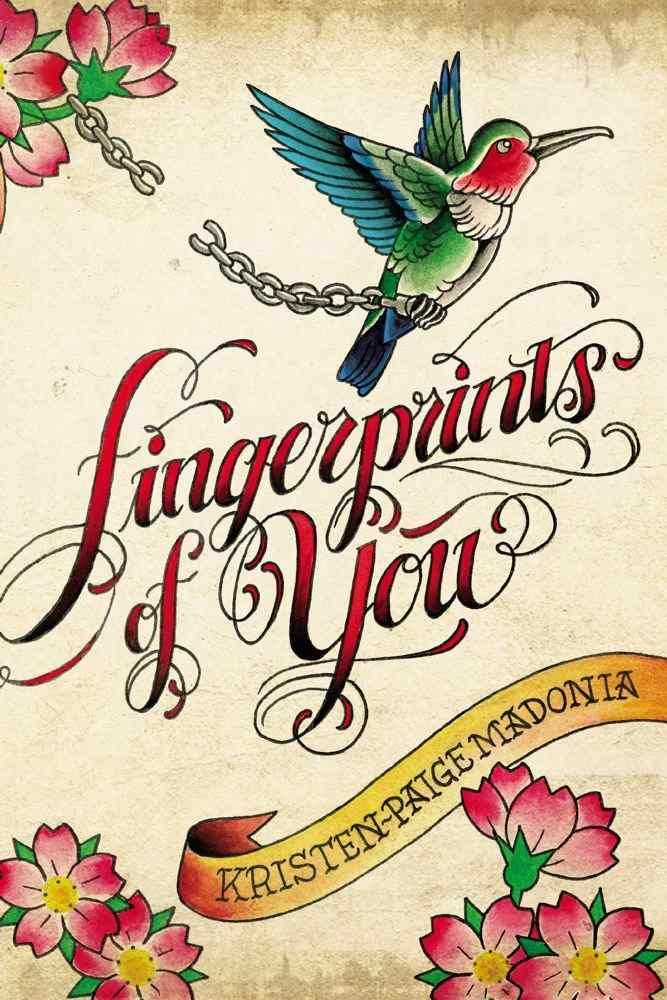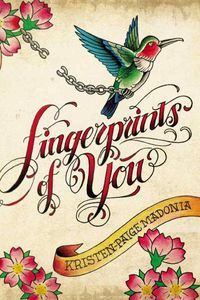 Fingerprints of You by Kristen-Paige Madonia (Simon & Schuster Books For Young Readers)
Lemon grew up with Stella, a single mom who wasn't exactly maternal. Stella always had a drink in her hand and a new boyfriend every few months, and when things got out of hand, she would whisk Lemon off to a new town for a fresh beginning. Now, just as they are moving yet again, Lemon discovers that she is pregnant from a reckless encounter-with a guy Stella had been flirting with. On the verge of revisiting her mother's mistakes, Lemon struggles to cope with the idea of herself as a young unmarried mother, as well as the fact that she's never met her own father. Determined to have at least one big adventure before she has the baby, Lemon sets off on a cross-country road trip, intending not only to meet her father, but to figure out who she wants to be.
Lyrical and moving prose, from an original voice whose writing Judy Blume calls "luminous," deftly depicts the nuanced conflicts of early motherhood and the search for identity.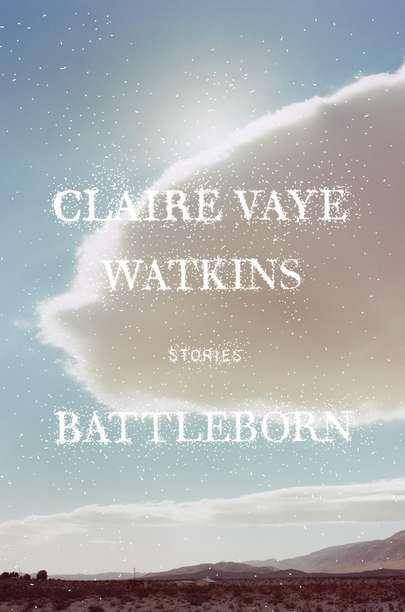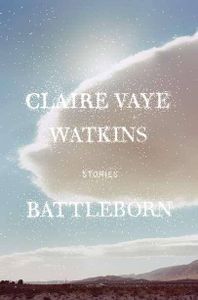 Battleborn by Claire Vaye Watkins (Riverhead Trade)
In ten unforgettable stories, Claire Vaye Watkins takes on the mythology of the American West, fearlessly reimagining it. Her characters orbit around the region's vast spaces, winning redemption despite —and often because of—the hardship and violence they encounter. The arrival of a foreigner transforms the exchange of eroticism and emotion at a sex ranch. A prospecting hermit discovers the limits of his rugged individualism when he tries to rescue a teenager left for dead in the desert. Decades after she coaxed her best friend into a degrading encounter in a Vegas hotel room, a woman feels the aftershock. Most bravely of all, Watkins revisits—and reinvents—her own troubled legacy, in a story that emerges from the mayhem and destruction of the Manson family.Like the work of Cormac McCarthy, Denis Johnson, Richard Ford, and Annie Proulx, Battleborn represents a near-perfect confluence of sensibility and setting, and the introduction of an exceptionally powerful and original literary voice.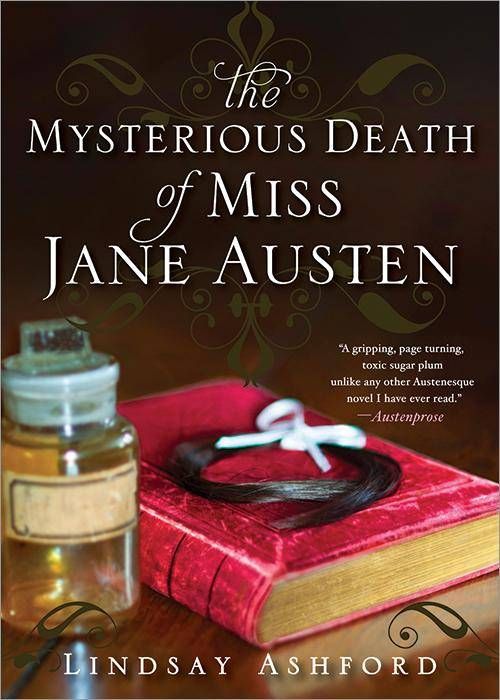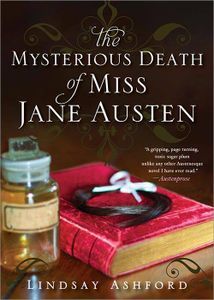 The Mysterious Death of Miss Jane Austen by Lindsay Ashford (Sourcebooks Landmark)
Jane Austen died of unknown causes at 41, her face "black and white and every wrong colour" (Austen's own words). This book sparked international headlines with the provocative question: Was Jane Austen poisoned? A compelling fictional account of the circumstances surrounding Jane Austen's mysterious death from award-winning mystery writer Lindsay Ashford, inspired by letters and diaries from the Austen archive. Both a puzzle and an unusual love story, it delves deep into the world Jane inhabited and will fascinate Austen fans and mystery readers alike.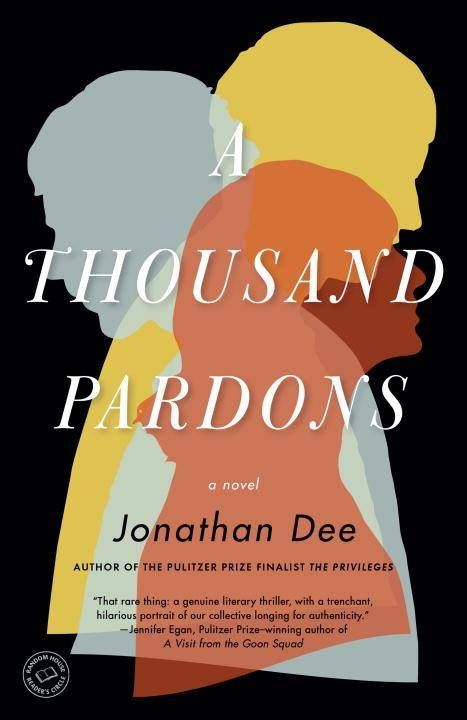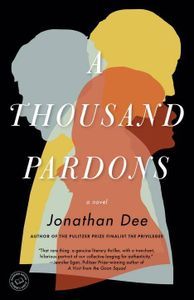 A Thousand Pardons by Jonathan Dee (Random House Trade Paperbacks)
The Armsteads' marriage is on the point of collapse. Helen can no longer hold together the family she dreamed of: her husband Ben, a corporate lawyer, is acting out at work and nearly catatonic at home, and their adopted daughter Sara has a precocious attitude problem of her own. But when Ben brings all their lives crashing down in unexpectedly spectacular fashion, Helen, forced back into the working world, finds a kind of accidental calling in the world of public relations, with a remarkable gift for getting powerful men to apologize. She should probably be more worried about her relationship with her increasingly wayward daughter, and her ex-husband's surprising return to the scene of his crimes; but when a childhood crush, now a movie star, comes begging for Helen's professional help, she finds herself powerless to refuse. Coming in the wake of countless corporate and political scandals, this timely novel is riveting, relentless and astutely observed. It asks: exactly what is it that each of us has to apologize for?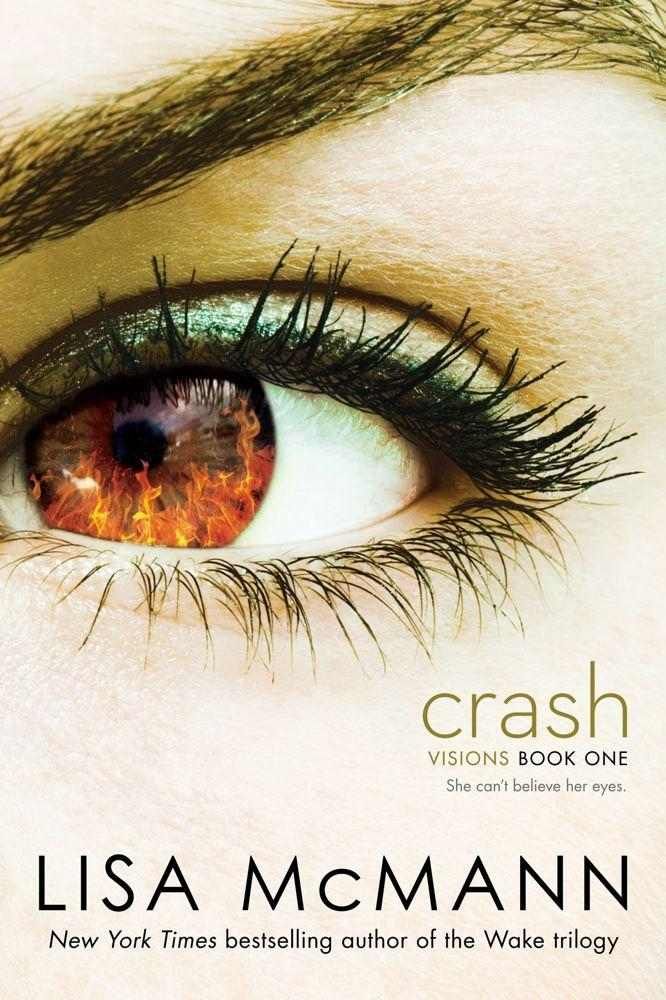 Crash by Lisa McMann (Simon Pulse)
Jules lives with her family above their restaurant, which means she smells like pizza most of the time and drives their double-meatball-shaped food truck to school. It's not a recipe for popularity, but she can handle that. What she can't handle is the recurring vision that haunts her. Over and over, Jules sees a careening truck hit a building and explode…and nine body bags in the snow. The vision is everywhere-on billboards, television screens, windows-and she's the only one who sees it. And the more she sees it, the more she sees. The vision is giving her clues, and soon Jules knows what she has to do. Because now she can see the face in one of the body bags, and it's someone she knows. Someone she has been in love with for as long as she can remember.In this riveting start to a gripping series from New York Times bestselling author Lisa McMann, Jules has to act-and act fast-to keep her vision from becoming reality.
_____________________________
Sign up for our newsletter to have the best of Book Riot delivered straight to your inbox every two weeks. No spam. We promise.
To keep up with Book Riot on a daily basis, follow us on Twitter, like us on Facebook, and subscribe to the Book Riot podcast in iTunes or via RSS. So much bookish goodness–all day, every day.