This content contains affiliate links. When you buy through these links, we may earn an affiliate commission.
HARDCOVER RELEASES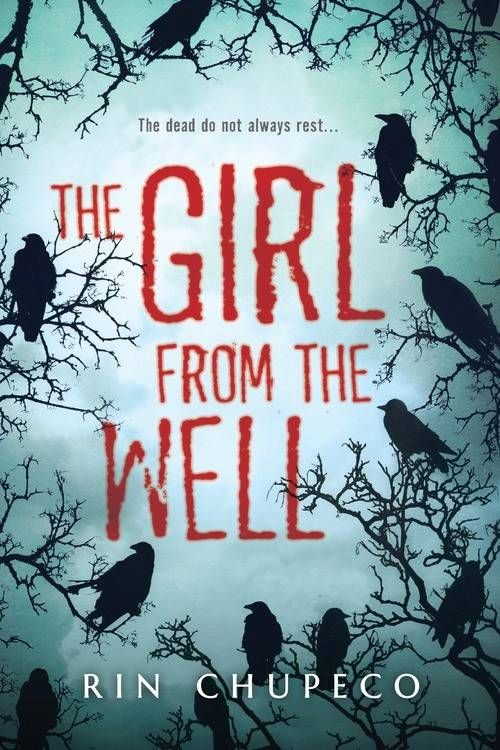 The Girl From the Well by Rin Chupeco (Sourcebooks Fire)
The Ring meets The Exorcist in this haunting story about an American boy whose last hope for protection lies with a vengeful ghost
Okiku wants vengeance…and she gets it. Whenever there's a monster hurting a child-the same way she was hurt 300 years ago in Japan-her spirit is there to deliver punishment. But one American boy draws her like no other. The two are pulled into a world of eerie doll rituals and dark Shinto exorcisms that will take them from the American Midwest to the remote valleys and shrines of Aomori, Japan. The boy is not a monster, but something evil writhes beneath his skin, trapped by a series of intricate tattoos. Can Okiku protect him? Or is her presence only bringing more harm?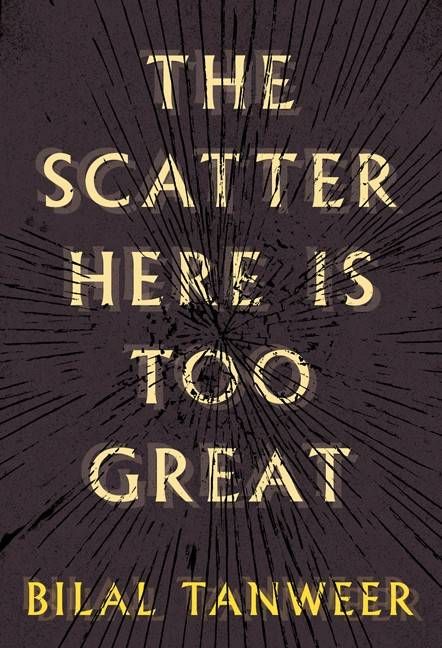 The Scatter Here Is Too Great by Bilal Tanweer (Harper)
A vivid and intricate novel-in-stories, The Scatter Here Is Too Great explores the complicated lives of ordinary people whose fates unexpectedly converge after a deadly bomb blast at the Karachi train station: an old communist poet; his wealthy, middle-aged son; a young man caught in an unpleasant, dead-end job; a girl who spins engaging tales to conceal her heartbreak; and a grief-stricken writer, who struggles to make sense of this devastating tragedy.
Bilal Tanweer reveals the pain, loneliness, and longing of these characters and celebrates the power of the written word to heal lives and communities plagued by violence. Elegantly weaving together different voices into a striking portrait of a city and its people, The Scatter Here Is Too Great is a tale as vibrant and varied in its characters, passions, and idiosyncrasies as the city itself.
The Magician's Land by Lev Grossman (Viking Adult)
Quentin Coldwater has been cast out of Fillory, the secret magical land of his childhood dreams. With nothing left to lose he returns to where his story began, the Brakebills Preparatory College of Magic. But he can't hide from his past, and it's not long before it comes looking for him.
Along with Plum, a brilliant young undergraduate with a dark secret of her own, Quentin sets out on a crooked path through a magical demimonde of gray magic and desperate characters. But all roads lead back to Fillory, and his new life takes him to old haunts, like Antarctica, and to buried secrets and old friends he thought were lost forever. He uncovers the key to a sorcery masterwork, a spell that could create magical utopia, a new Fillory—but casting it will set in motion a chain of events that will bring Earth and Fillory crashing together. To save them he will have to risk sacrificing everything.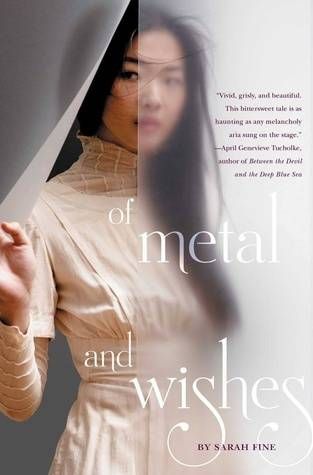 Of Metal and Wishes by Sarah Fine (Margaret K. McElderry Books)
Sixteen-year-old Wen assists her father in his medical clinic, housed in a slaughterhouse staffed by the Noor, men hired as cheap factory labor. Wen often hears the whisper of a ghost in the slaughterhouse, a ghost who grants wishes to those who need them most. And after one of the Noor humiliates Wen, the ghost grants an impulsive wish of hers—brutally.

Guilt-ridden, Wen befriends the Noor, including the outspoken leader, a young man named Melik. At the same time, she is lured by the mystery of the ghost. As deadly accidents fuel tensions within the factory, Wen is torn between her growing feelings for Melik, who is enraged at the sadistic factory bosses and the prejudice faced by his people at the hand of Wen's, and her need to appease the ghost, who is determined to protect her against any threat—real or imagined. Will she determine whom to trust before the factory explodes, taking her down with it?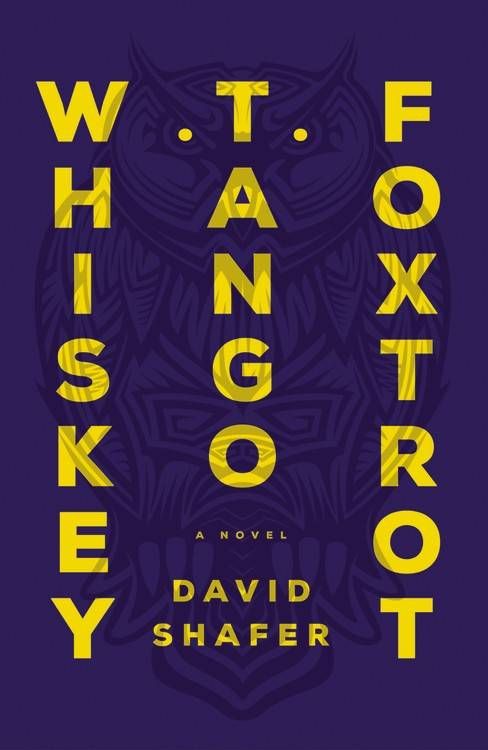 Whiskey Tango Foxtrot by David Shafer (Mulholland Books)
The Committee, an international cabal of industrialists and media barons, is on the verge of privatizing all information. Dear Diary, an idealistic online Underground, stands in the way of that takeover, using radical politics, classic spycraft, and technology that makes Big Data look like dial-up. Into this secret battle stumbles an unlikely trio: Leila Majnoun, a disillusioned non-profit worker; Leo Crane, an unhinged trustafarian; and Mark Deveraux, a phony self-betterment guru who works for the Committee.
Leo and Mark were best friends in college, but early adulthood has set them on diverging paths. Growing increasingly disdainful of Mark's platitudes, Leo publishes a withering takedown of his ideas online. But the Committee is reading–and erasing–Leo's words. On the other side of the world, Leila's discoveries about the Committee's far-reaching ambitions threaten to ruin those who are closest to her.
In the spirit of William Gibson and Chuck Palahniuk, Whiskey Tango Foxtrot is both a suspenseful global thriller and an emotionally truthful novel about the struggle to change the world in- and outside your head.
PAPERBACK RELEASES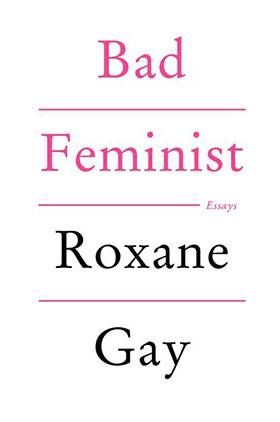 Bad Feminist by Roxane Gay (Harper Perennial)
A collection of essays spanning politics, criticism, and feminism from one of the most-watched young cultural observers of her generation, Roxane Gay.
"Pink is my favorite color. I used to say my favorite color was black to be cool, but it is pink—all shades of pink. If I have an accessory, it is probably pink. I read Vogue, and I'm not doing it ironically, though it might seem that way. I once live-tweeted the September issue."
In these funny and insightful essays, Roxane Gay takes us through the journey of her evolution as a woman (Sweet Valley High) of color (The Help) while also taking readers on a ride through culture of the last few years (Girls, Django in Chains) and commenting on the state of feminism today (abortion, Chris Brown). The portrait that emerges is not only one of an incredibly insightful woman continually growing to understand herself and our society, but also one of our culture.
Bad Feminist is a sharp, funny, and spot-on look at the ways in which the culture we consume becomes who we are, and an inspiring call-to-arms of all the ways we still need to do better.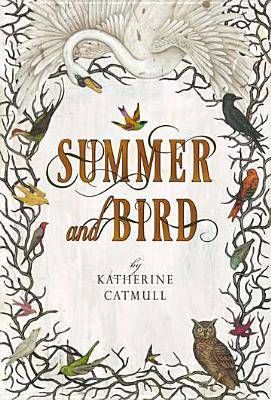 Summer and Bird by Katherine Catmull (Puffin)
An enchanting–and twisted–tale of two sisters' quest to find their parents

When their parents disappear in the middle of the night, young sisters Summer and Bird set off on a quest to find them. A cryptic picture message from their mother leads them to a familiar gate in the woods, but comfortable sights quickly give way to a new world entirely–Down–one inhabited by talking birds and the evil Puppeteer queen. Summer and Bird are quickly separated, and their divided hearts lead them each in a very different direction in the quest to find their parents, vanquish the Puppeteer, lead the birds back to their Green Home, and discover the identity of the true bird queen.

With breathtaking language and deliciously inventive details, Katherine Catmull has created a world unlike any other, skillfully blurring the lines between magic and reality and bringing to life a completely authentic cast of characters and creatures.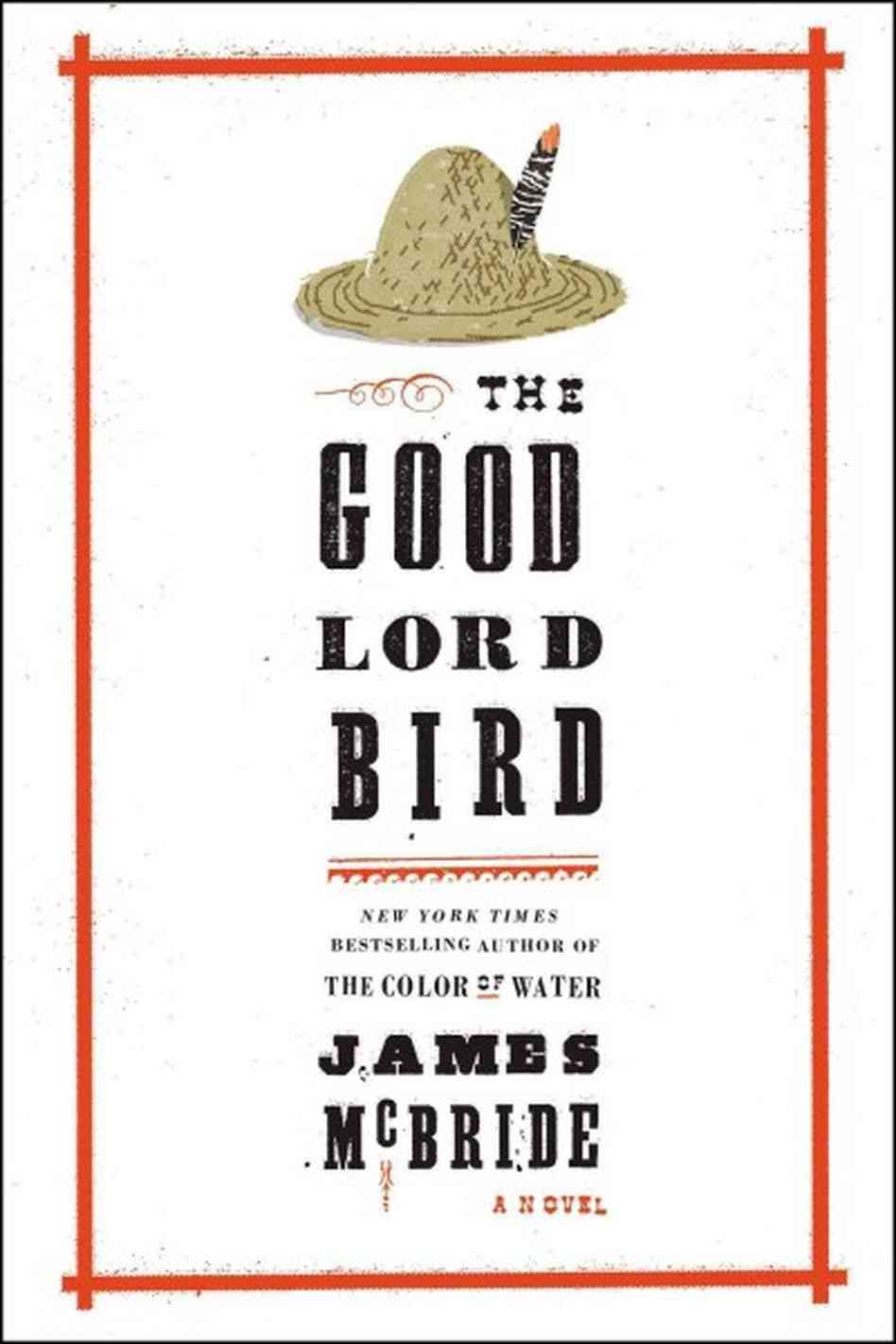 The Good Lord Bird by James McBride (Riverhead Trade)
Winner of the 2013 National Book Award for Fiction.
Henry Shackleford is a young slave living in the Kansas Territory in 1857, when the region is a battleground between anti- and pro-slavery forces. When John Brown, the legendary abolitionist, arrives in the area, an argument between Brown and Henry's master quickly turns violent. Henry is forced to leave town—with Brown, who believes he's a girl.

Over the ensuing months, Henry—whom Brown nicknames Little Onion—conceals his true identity as he struggles to stay alive. Eventually Little Onion finds himself with Brown at the historic raid on Harpers Ferry in 1859—one of the great catalysts for the Civil War.

An absorbing mixture of history and imagination, and told with McBride's meticulous eye for detail and character, The Good Lord Bird is both a rousing adventure and a moving exploration of identity and survival.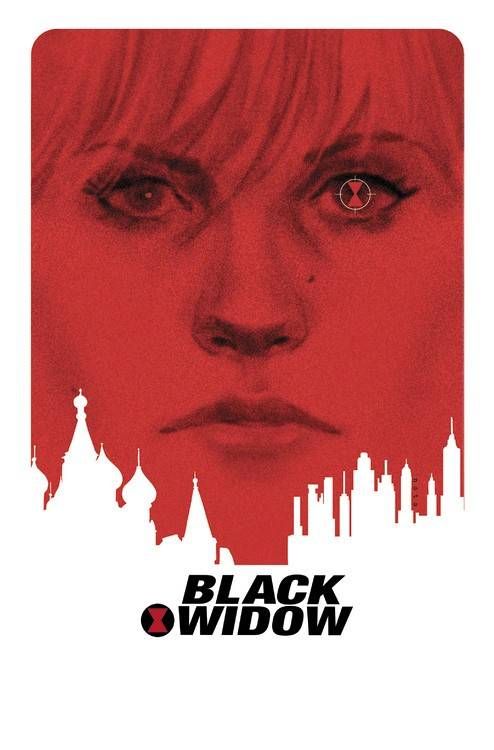 Black Widow, Volume 1: The Finely Woven Thread (Marvel)
You've seen Black Widow as an Avenger and even an agent of S.H.I.E.L.D. But on her own time she searches for atonement for her past as a KGB assassin – in ways of which those teams just wouldn't approve. The Black Widow goes undercover in Russia, but from its cold streets, the Hand of God reaches out to crush her…and it is as merciless as its name implies. Outmatched by the brute force of a powerful new villain, Natasha faces her deadliest test, and discovers a deadly plot unfolding that spans the entire globe. From the Marvel Universe's darkest corners, Nathan Edmonson (Who is Jake Ellis?) and Phil Noto (Thunderbolts, X-23) bring you a new series as gorgeous and mysterious as Natasha Romanov herself!

COLLECTING: Black Widow 1-6, All-New Marvel Now! Point One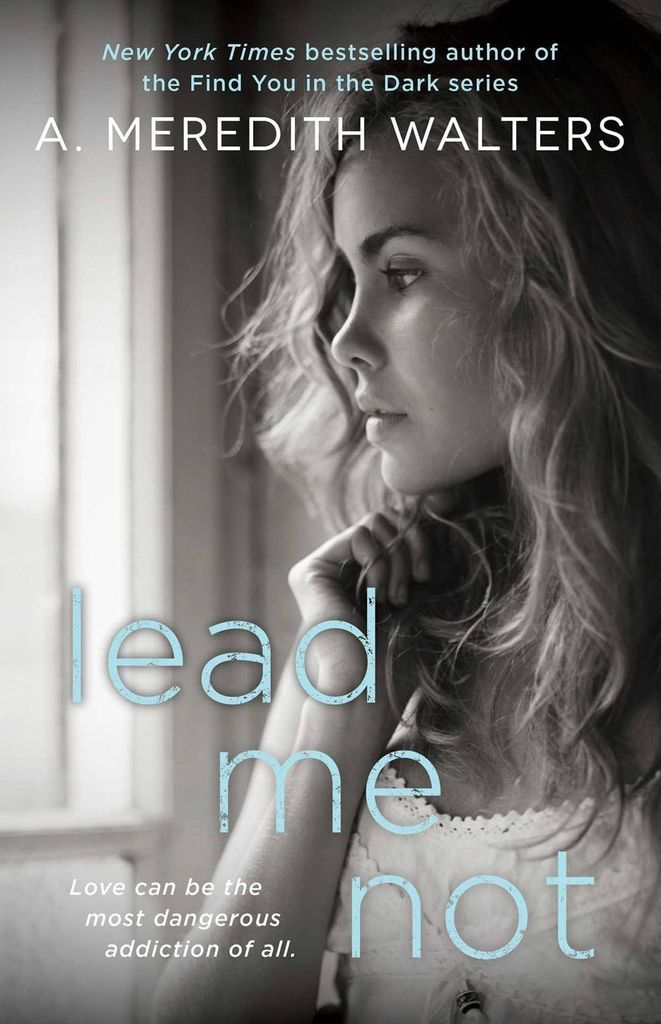 Lead Me Not by A. Meredith Walters (Gallery Books)
Aubrey Duncan understands loss. She knows what rock bottom looks like, and she is determined to crawl back up to the top after the sudden death of her younger sister. She blames herself for her part in the tragedy, convinced that she could have done something, anything, to help her.

In her effort to gain redemption, Aubrey starts fresh at Longwood University and facilitates an addiction support group, hoping she can support someone else in the way she failed her sister. But what she doesn't count on is an all-consuming fascination with group member Maxx Demelo, a gorgeous, blond, blue-eyed enigma who hides dark secrets behind a carefully constructed mask. He only reveals what he wants others to see. But Aubrey glimpses another Maxx hidden below the surface—a Maxx who is drowning in his own personal hell.

As Aubrey and Maxx develop an attraction too intense to ignore, he pulls her into the dark underbelly of the city club scene, where she is torn by her desire to save him and an inexplicable urge to join him in his downward spiral. Worst of all, she is beginning to love everything she should run away from—a man who threatens to ignite in her a fire that could burn her alive…
____________________
Expand your literary horizons with New Books!, a weekly newsletter spotlighting 3-5 exciting new releases, hand-picked by our very own Liberty Hardy. Sign up now!