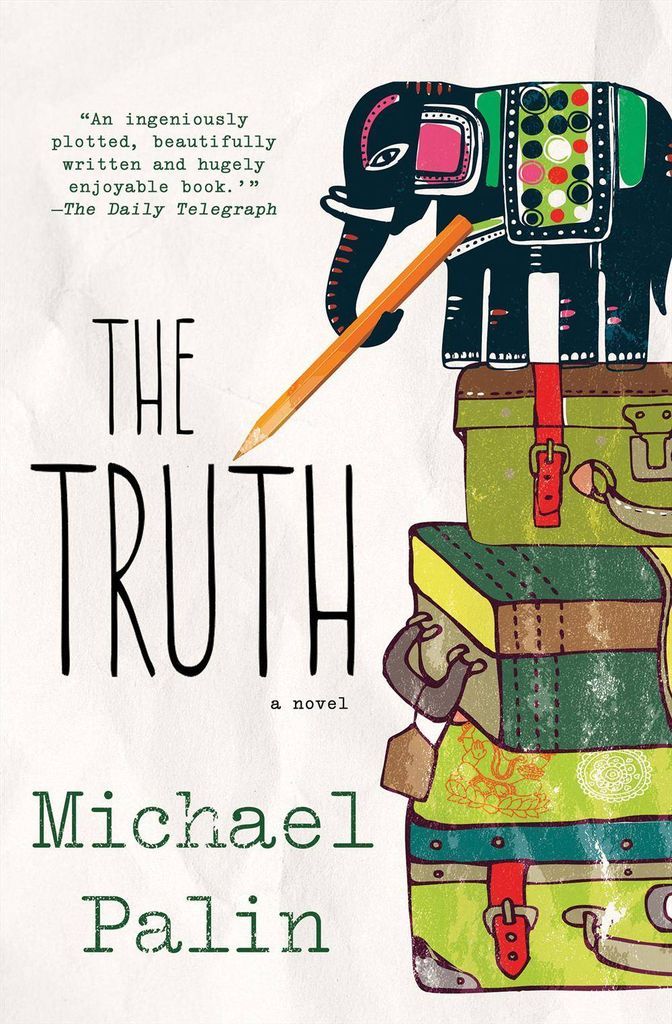 HARDBACK RELEASES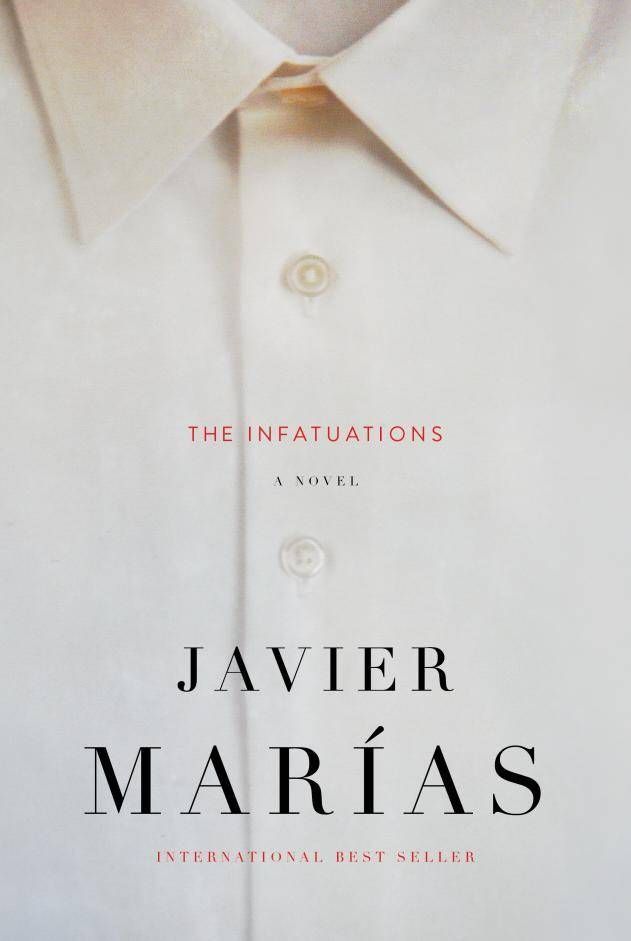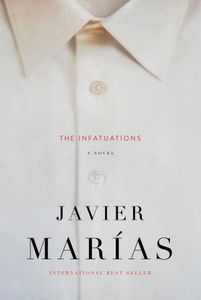 The Infatuations by Javier Marias (Knopf)
At the Madrid café where she stops for breakfast each day before work, María Dolz finds herself drawn to a couple who is also there every morning. Though she can hardly explain it, observing what she imagines to be their "unblemished" life lifts her out of the doldrums of her own existence. But what begins as mere observation turns into an increasingly complicated entanglement when the man is fatally stabbed in the street. María approaches the widow to offer her condolences, and at the couple's home she meets-and falls in love with-another man who sheds disturbing new light on the crime. As María recounts this story, we are given a murder mystery brilliantly reimagined as metaphysical enquiry, a novel that grapples with questions of love and death, guilt and obsession, chance and coincidence, how we are haunted by our losses, and above all, the slippery essence of the truth and how it is told.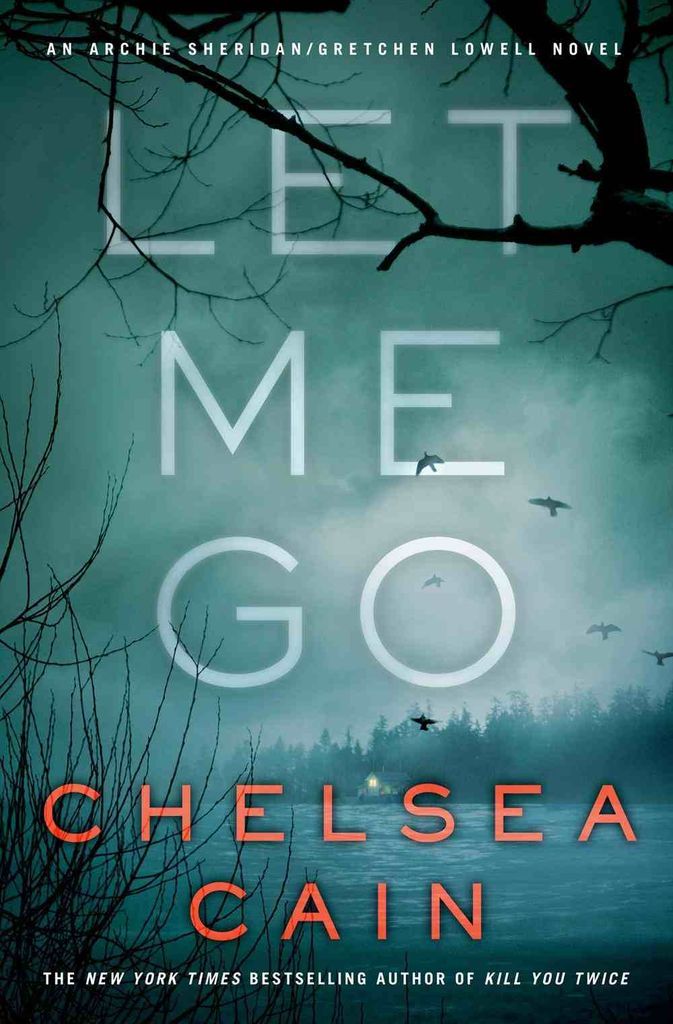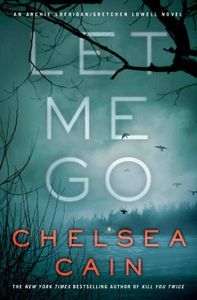 Let Me Go by Chelsea Cain (Minotaur)
Detective Archie Sheridan just has to get through the next few days, then his birthday and Halloween will be over. But with escaped serial killer Gretchen Lowell on the loose, the investigation into the murder of a DEA agent demanding his attention, and journalist Susan Ward showing up at his apartment needing a favor, it's going to be a long weekend.
Soon Archie finds himself crashing a masked ball on a private island owned by Jack Reynolds, a notorious local drug kingpin. By morning, Archie is back on pain killers, a guest is dead and Archie quickly realizes that little is what it seems. One thing is clear: Gretchen is back, and Archie's nemesis and sometimes lover has something special in mind for the birthday boy, something she's been planning for a long, long time. On Halloween Eve, with time running out, and the life of someone close to Archie on the line, Archie knows his only chance is to give Gretchen exactly what she wants. But Gretchen will prove more horrifying, and unpredictable, than Archie could ever imagine.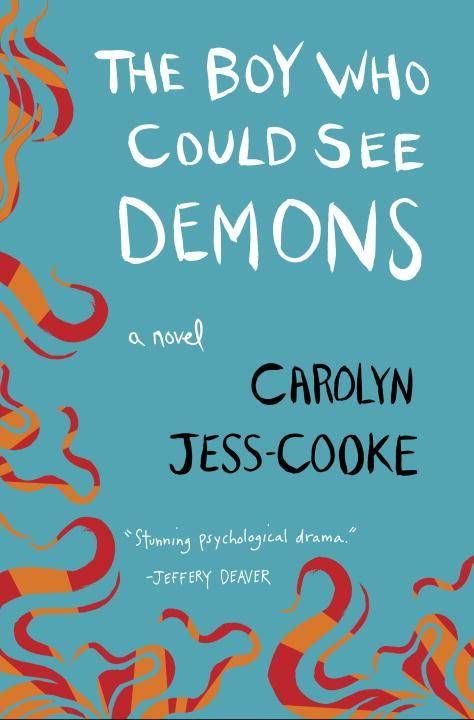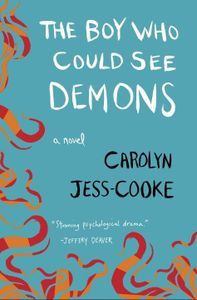 The Boy Who Could See Demons by Carolyn Jess-Cooke (Delacorte Press)
Anya, a child psychologist, is called to her latest case at the MacNeice House Child and Adolescent Mental Health Inpatient Unit. She's about to meet the most extraordinary boy she's ever feared. Alex Connolly is young and sensitive, under observation because his mother's destructive tendencies have put them both at risk. He exhibits deeply disturbing signs: seeing an imaginary "friend" named Ruen, a demon who makes increasingly violent demands of Alex. Getting inside Alex's head could save the child from himself, but it's Anya who is most desperately seeking redemption.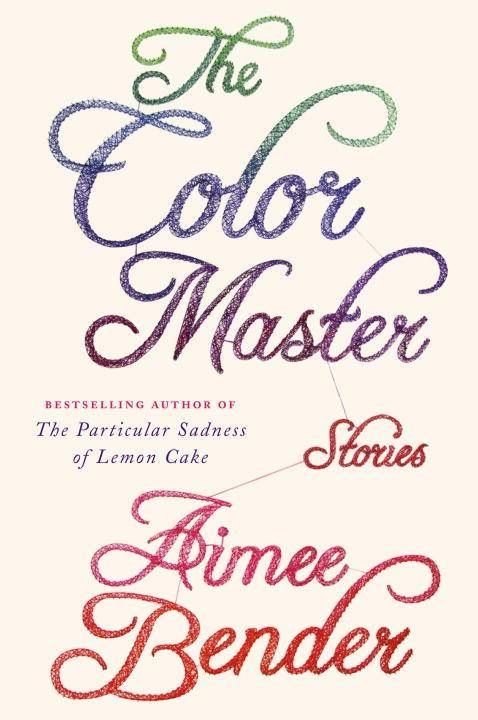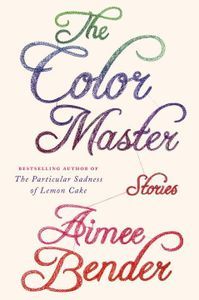 The Color Master: Stories by Aimee Bender (Doubleday)
In this collection, Bender's unique talents sparkle brilliantly in stories about people searching for connection through love, sex, and family-while navigating the often painful realities of their lives. A traumatic event unfolds when a girl with flowing hair of golden wheat appears in an apple orchard, where a group of people await her. A woman plays out a prostitution fantasy with her husband and finds she cannot go back to her old sex life. An ugly woman marries an ogre and struggles to decide if she should stay with him after he mistakenly eats their children. Two sisters travel deep into Malaysia, where one learns the art of mending tigers who have been ripped to shreds.
In these deeply resonant stories-evocative, funny, beautiful, and sad-we see ourselves reflected as if in a funhouse mirror. Aimee Bender has once again proven herself to be among the most imaginative, exciting, and intelligent writers of our time.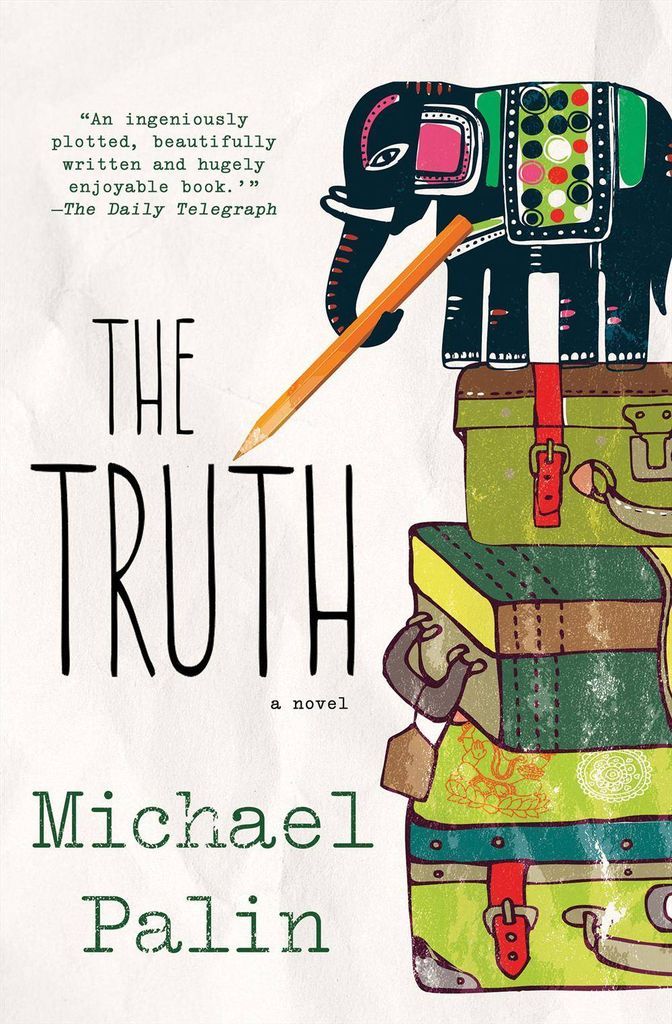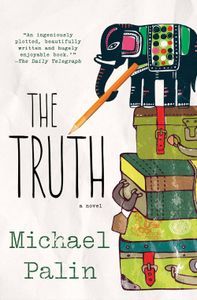 The Truth by Michael Palin (Thomas Dunne Books)
For the first time since his much-beloved tale Hemingway's Chair was published in 1998, Michael Palin pens a new novel featuring the warm and witty story of an everyman, a tantalizing offer, a journey to India, and the search for the truth. Keith Mabbut is at a crossroads in his life. When he is offered the opportunity of a lifetime—to write the biography of the elusive Hamish Melville, a highly influential activist and humanitarian. His search to find out the real story behind the legend takes Mabbut to the lush landscapes and environmental hotspots of India. The more he discovers about Melville, the more he admires him—and the more he connects with an idealist who wanted to make a difference. But is his quarry really who he claims to be? As Keith discovers, the truth can be whatever we make it.
Breathless by Anne Sward (Viking Adult)
Lo was just six when she met thirteen-year-old Lukas the night a brushfire threatened their community. Both the children of immigrants, both wild with love for the land, theirs was an easy friendship despite the fierce injunctions of Lo's family. Meeting in secret at an abandoned lake house, they whiled away their summers in the water and their winters curled up inside, reenacting dialogue from their favorite film, Breathless.
How a friendship so innocent and pure—and so strictly forbidden—could be destroyed is a mystery that unfolds across Lo's travels from Berlin to Copenhagen to New York, from tryst to tryst, as she seems fated to roam the outside world she blames for tearing her and Lukas apart. Haunting, resonant, full of humor and heartrending depth, Breathless explores how childhood acts can stake an unimpeachable claim on our older selves, and how atonement might be wrest from the past.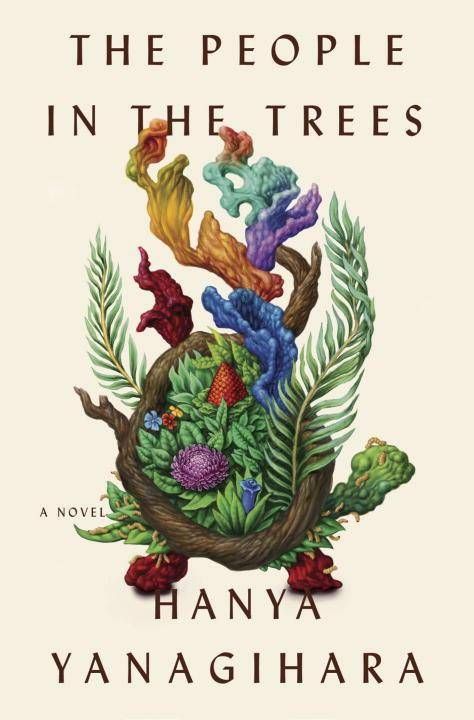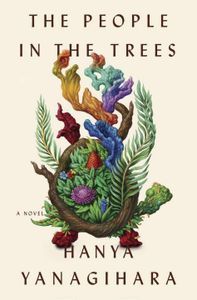 The People in the Trees by Hanya Yanagihara (Doubleday)
In 1950, a young doctor called Norton Perina signs on with the anthropologist Paul Tallent for an expedition to the remote Micronesian island of Ivu'ivu in search of a rumored lost tribe. They succeed, finding not only that tribe but also a group of forest dwellers they dub "The Dreamers," who turn out to be fantastically long-lived but progressively more senile. Perina suspects the source of their longevity is a hard-to-find turtle; unable to resist the possibility of eternal life, he kills one and smuggles some meat back to the States. He scientifically proves his thesis, earning worldwide fame and the Nobel Prize, but he soon discovers that its miraculous property comes at a terrible price. As things quickly spiral out of his control, his own demons take hold, with devastating personal consequences.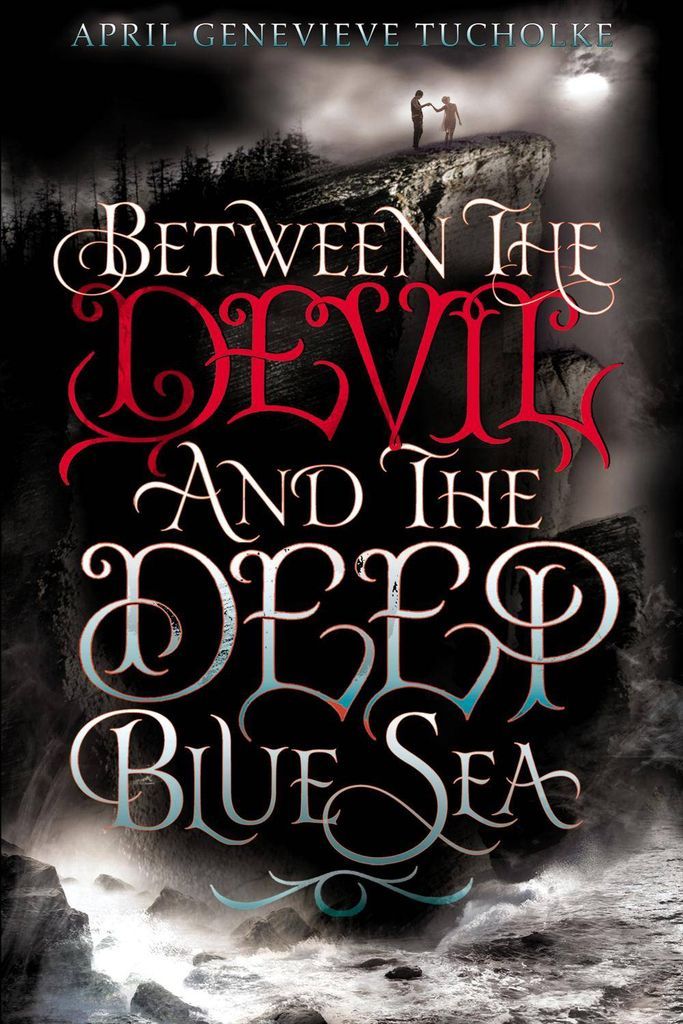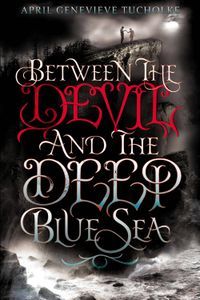 Between the Devil and the Deep Blue Sea by April Genevieve Tucholke (Dial)
Aside from the occasional homeless train jumper, nothing much exciting rolls through Violet White's sleepy, seaside town…until the charismatic River West comes along. River rents the guesthouse behind Violet's crumbling estate, and as strange, scary things grip her town, Violet begins to wonder about the boy living in her backyard. Is River just a crooked-smiling liar with sweet eyes and a mysterious past? Or could he be something more? Violet's grandmother always warned her about the Devil. But she never told Violet that the Devil could be a pretty boy who likes coffee, who kisses you in a cemetery…who makes you fall in love.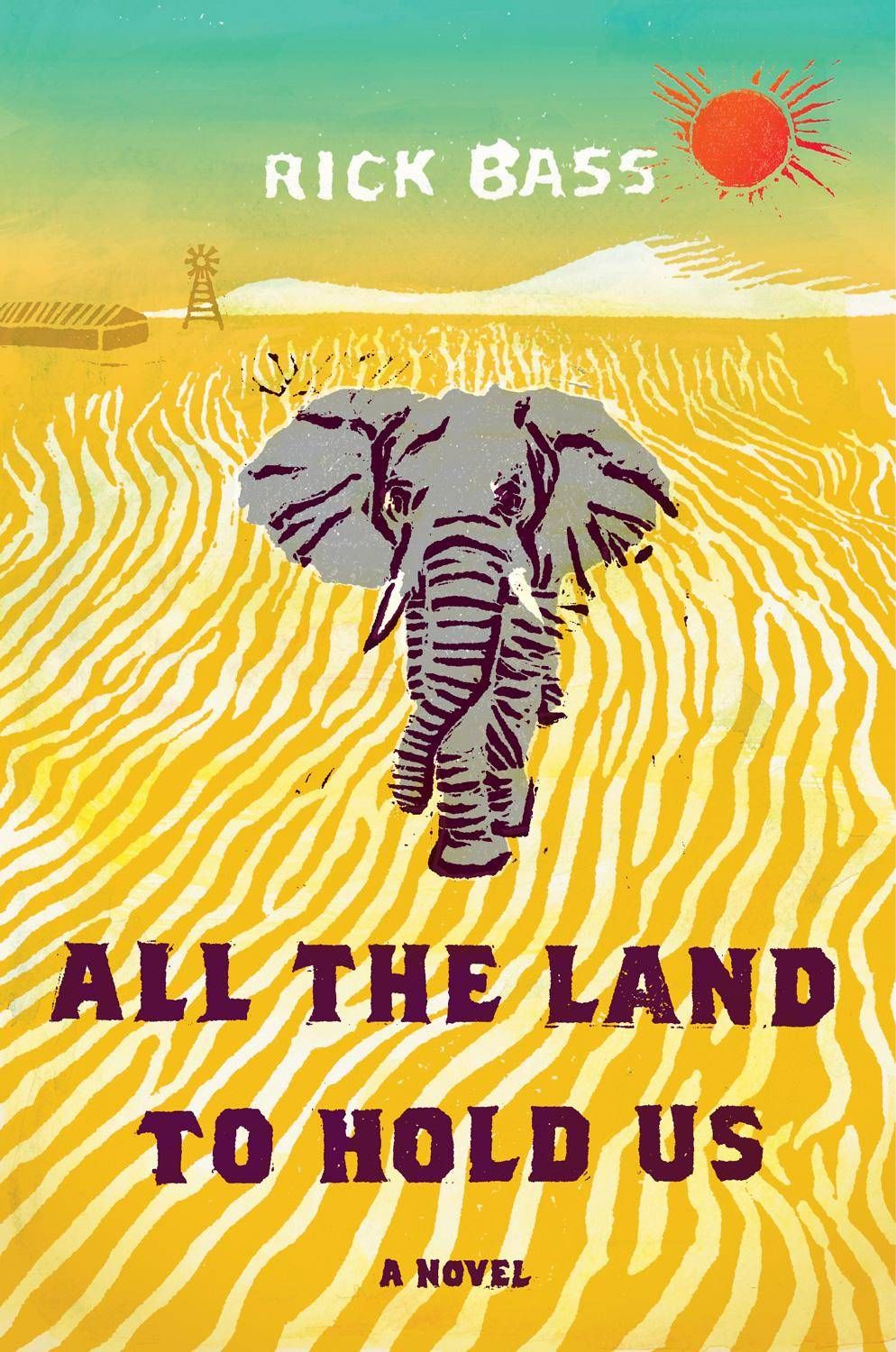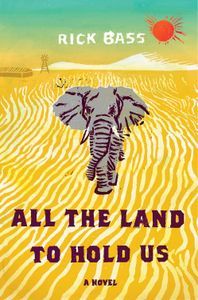 All the Land to Hold Us by Rick Bass (Houghton Mifflin Harcourt)
Roaming across the salt flats and skirting the salt lake, Richard, a geologist working for an oil company, hunts for fossils under the spell of Clarissa, the local beauty who plans to use her share of their plunder to get out of small, dusty Midland for good. A generation earlier, a Depression-era couple, Max and Marie Omo, numbly mines for salt along the banks of the briny lake until the emotional terrain of their marriage is suddenly and irrevocably altered. The strange, surreal arrival of a runaway circus elephant, careening across the sand, sets in motion Marie's final break from Max and heralds the beginning of her second chance. Consequences reverberate through the years and the dunes when Marie becomes indelibly linked to Richard's own second act.
With a cast of characters rounded out by a one-legged-treasure-hunter, a renegade teacher, and an unforgettable elephant trainer, All the Land to Hold Us is a vivid portrait of a fierce place and the inimitable characters that possess the capacity to adapt to and also despoil it.
PAPERBACK RELEASES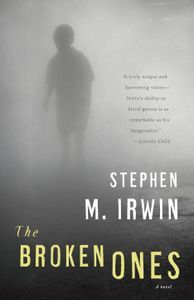 The Broken Ones by Stephen M. Irwin (Anchor)
The worldwide aftershock of what becomes known as "Gray Wednesday" is immediate and catastrophic, leaving governments barely functioning and economies devastated…but some things don't change. When Detective Mariani discovers the grisly remains of an anonymous murder victim in the city sewage system, his investigation will pit him against a corrupt police department and a murky cabal conspiring for power in the new world order.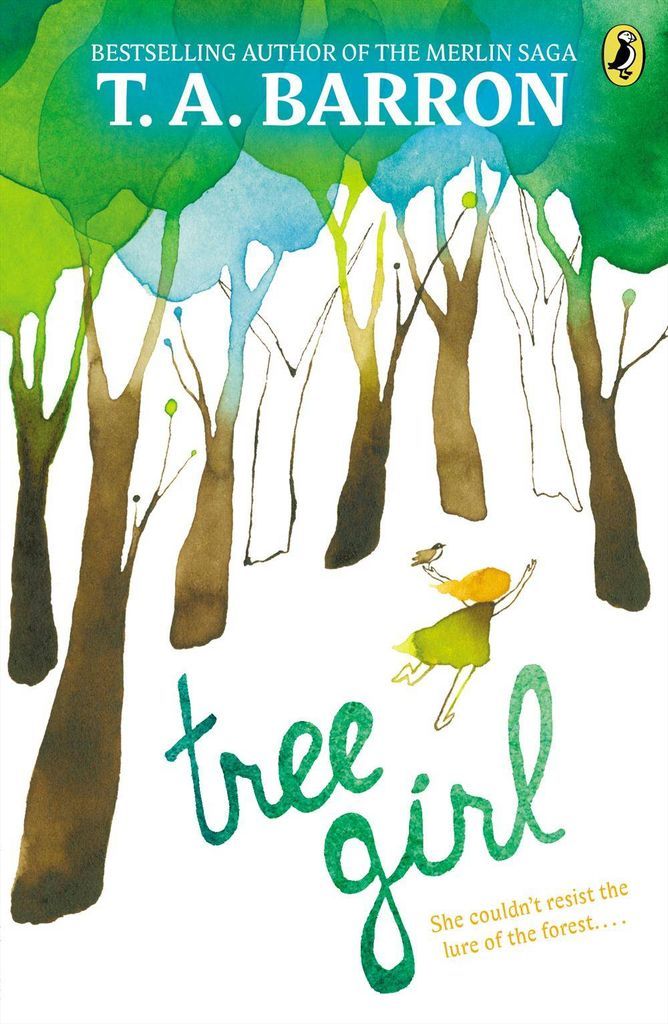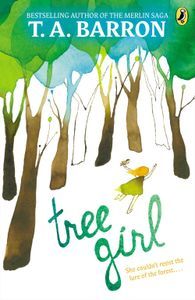 Tree Girl by T.A. Barron (Puffin)
Rowanna's stern caretaker, Mellwyn, has warned her again and again not to go near the trees that surround their seaside cottage. But Rowanna is drawn to the forest—especially the HighWillow on its faraway hill. Are the trees really forest ghouls, as Mellwyn says? Or could they possibly hold the secret to Rowanna's past and the mother she can hardly remember? If only she could get near the High Willow, Rowanna feels certain she would understand. . . .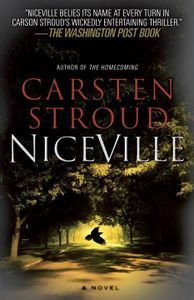 Niceville by Carson Stroud (Vintage)
Like any small town, Niceville is full of old secrets. When young Rainey Teague disappears on his way home from school-literally vanishing into thin air-he is not the first resident to do so. Nor will he be the last. After he is found, the nightmare only gets deeper, especially for detective Nick Kavanaugh and his wife, Kate, a family practice lawyer. Through Rainey's strange case, Nick and Kate are drawn into a shadow world between life and death-a world where a man killed on Friday night is in a duel on Sunday, where an armed robbery triggers a disastrous cascade of events that ricochets across twenty different lives, and where Nick and Kate will come face to face with a force of anger and evil that lurks beneath Niceville.
Happiness, Like Water by Chinelo Okparanta (Mariner Books)
A moving debut story collection centered on Nigerian women, as they build lives out of longing and hope, faith and doubt, the struggle to stay and the mandate to leave, and the burden and strength of love.
Here are Nigerian women at home and transplanted to the United States, building lives out of longing and hope, faith and doubt, the struggle to stay and the mandate to leave, the burden and strength of love. Here are characters faced with dangerous decisions, children slick with oil from the river, a woman in love with another despite the penalties. Here is a world marked by electricity outages, lush landscapes, folktales, buses that break down and never start up again. Here is a portrait of Nigerians that is surprising, shocking, heartrending, loving, and across social strata, dealing in every kind of change. Here are stories filled with language to make your eyes pause and your throat catch. Happiness, Like Water introduces a true talent, a young writer with a beautiful heart and a capacious imagination.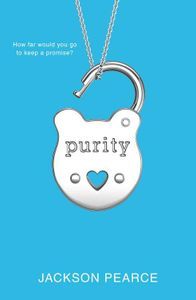 Purity by Jackson Pearce (Little, Brown Books for Young Readers)
Before her mother died, Shelby promised three things: to listen to her father, to love as much as possible, and to live without restraint. Those Promises become harder to keep when Shelby's father joins the planning committee for the Princess Ball, an annual dance that ends with a ceremonial vow to live pure lives — in other words, no "bad behavior," no breaking the rules, and definitely no sex.
Torn between Promises One and Three, Shelby makes a decision — to exploit a loophole and lose her virginity before taking the vow. But somewhere between failed hookup attempts and helping her dad plan the ball, Shelby starts to understand what her mother really meant, what her father really needs, and who really has the right to her purity.
_____________________________
Sign up for our newsletter to have the best of Book Riot delivered straight to your inbox every two weeks. No spam. We promise.
To keep up with Book Riot on a daily basis, follow us on Twitter, like us on Facebook, and subscribe to the Book Riot podcast in iTunes or via RSS. So much bookish goodness–all day, every day.