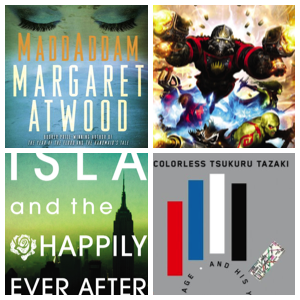 This content contains affiliate links. When you buy through these links, we may earn an affiliate commission.
HARDCOVER RELEASES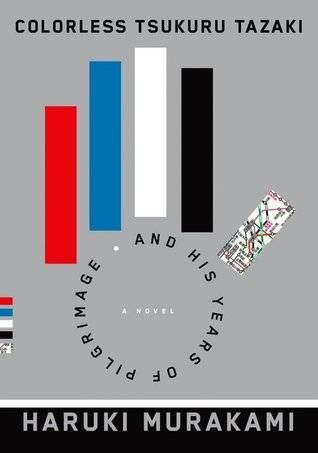 Colorless Tsukuru Tazaki and His Years of Pilgrimage by Haruki Murakami (Knopf)
Tsukuru Tazaki had four best friends at school. By chance all of their names contained a colour. The two boys were called Akamatsu, meaning 'red pine', and Oumi, 'blue sea', while the girls' names were Shirane, 'white root', and Kurono, 'black field'. Tazaki was the only last name with no colour in it.

One day Tsukuru Tazaki's friends announced that they didn't want to see him, or talk to him, ever again.

Since that day Tsukuru has been floating through life, unable to form intimate connections with anyone. But then he meets Sara, who tells him that the time has come to find out what happened all those years ago.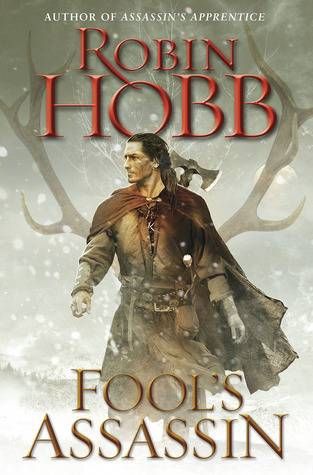 The Fool's Assassin by Robin Hobb (Del Rey)
Nearly twenty years ago, Robin Hobb burst upon the fantasy scene with the first of her acclaimed Farseer novels, Assassin's Apprentice, which introduced the characters of FitzChivalry Farseer and his uncanny friend the Fool. A watershed moment in modern fantasy, this novel—and those that followed—broke exciting new ground in a beloved genre. Together with George R. R. Martin, Robin Hobb helped pave the way for such talented new voices as Scott Lynch, Brandon Sanderson, and Naomi Novik.

Over the years, Hobb's imagination has soared throughout the mythic lands of the Six Duchies in such bestselling series as the Liveship Traders Trilogy and the Rain Wilds Chronicles. But no matter how far she roamed, her heart always remained with Fitz. And now, at last, she has come home, with an astonishing new novel that opens a dark and gripping chapter in the Farseer saga.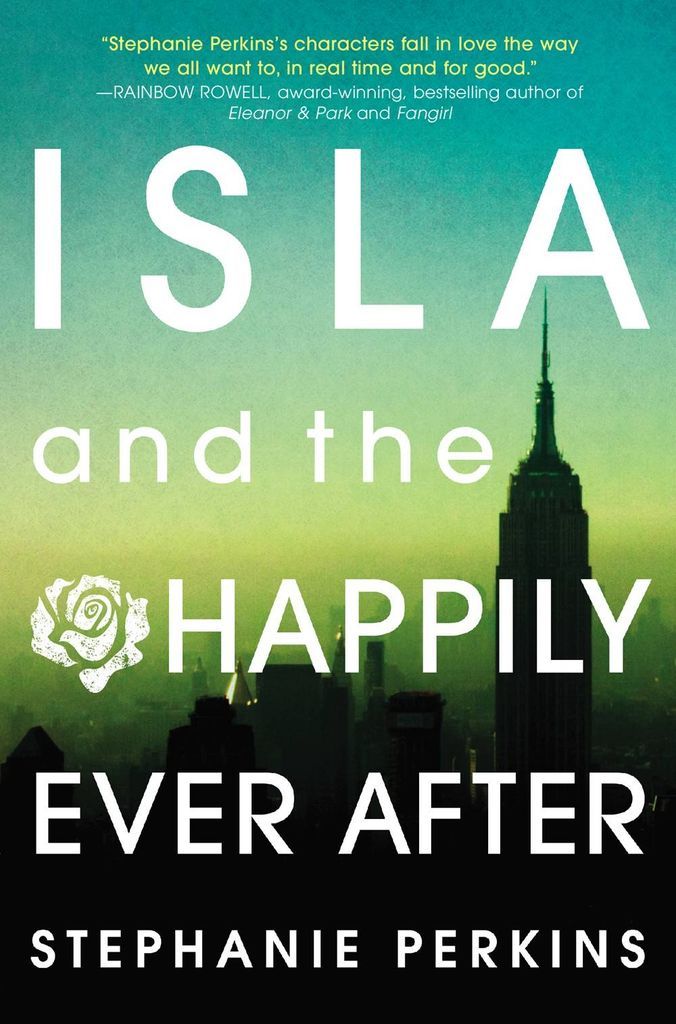 Isla and the Happily Ever After by Stephanie Perkins (Dutton Juvenile)

The swoonworthy conclusion to the romantic trio of novels that began with
Anna and the French Kiss
From the glittering streets of Manhattan to the moonlit rooftops of Paris, falling in love is easy for hopeless dreamer Isla and introspective artist Josh. But as they begin their senior year in France, Isla and Josh are quickly forced to confront the heartbreaking reality that happily-ever-afters aren't always forever. Their romantic journey is skillfully intertwined with those of beloved couples Anna and Êtienne and Lola and Cricket, whose paths are destined to collide in a sweeping finale certain to please fans old and new.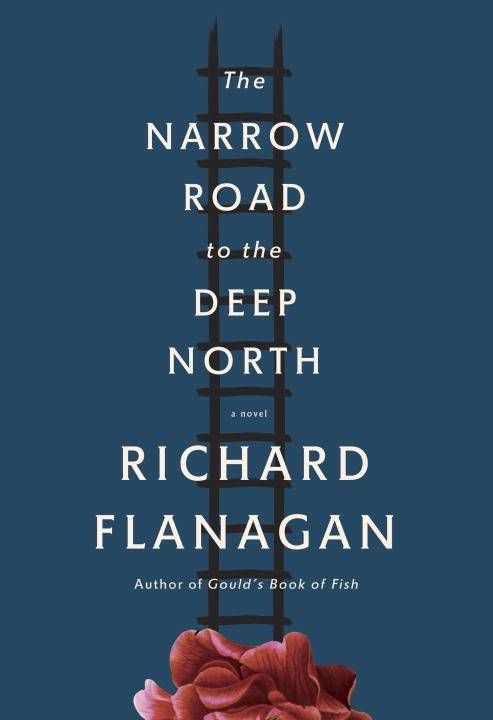 The Narrow Road to the Deep North: A Novel by Richard Flanagan (Knopf)
Long-listed for the Man Booker Prize

August, 1943. In the despair of a Japanese POW camp on the Thai-Burma Death Railway, Australian surgeon Dorrigo Evans is haunted by his affair with his uncle's young wife two years earlier. His life is a daily struggle to save the men under his command from starvation, from cholera, from pitiless beatings. Until he receives a letter that will change him forever.

Moving deftly from the POW camp to contemporary Australia, from the experiences of Dorrigo and his comrades to those of the Japanese guards, this savagely beautiful novel tells a story of love, death, and family, exploring the many forms of good and evil, war and truth, guilt and transcendence, as one man comes of age, prospers, only to discover all that he has lost.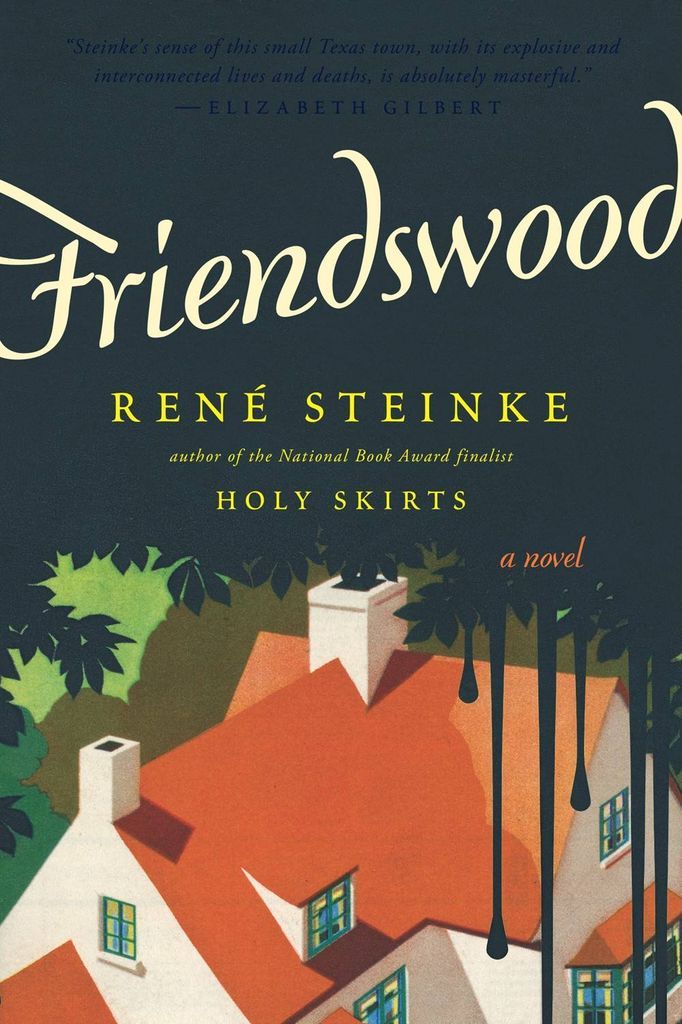 Friendswood by Rene Steinke (Riverhead Hardcover)
A big, moving novel of one tight-knit Texas community and the events that alter its residents' lives forever.

Friendswood, Texas, is a small Gulf Coast town of church suppers, oil rigs on the horizon, hurricane weather, and high school football games. When tragedy rears its head with an industrial leak that kills and sickens residents, it pulls on the common thread that runs through the community, intensifying everything. From a confused sixteen-year-old girl beset by visions, to a high school football star tormented by his actions, to a mother galvanized by the death of her teen daughter, to a morally bankrupt father trying to survive his mistakes, René Steinke explores what happens when families are trapped in the ambiguity of history's missteps—when the actions of a few change the lives and well-being of many.

Driving the narrative powerfully forward is the suspenseful question of the fates of four Friendswood families, and Steinke's striking insight and empathy. Inspired in part by the town where she herself grew up, this layered, propulsive, psychologically complex story is poignant proof that extreme public events, as catastrophic as they might seem, must almost always pale in comparison to the intimate personal experiences and motivations of grief, love, lust, ambition, anxiety, and regret.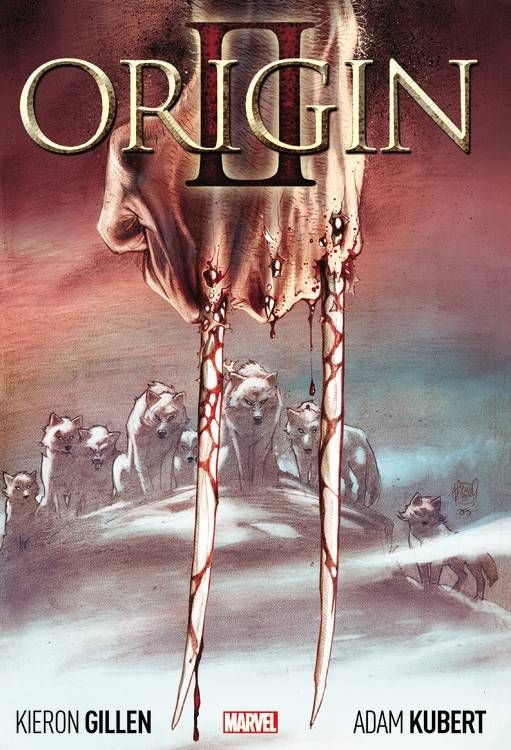 Wolverine: Origin II (Marvel)
An all-new chapter in the secret origin of one of Marvel's most mysterious characters is revealed, by superstars Kieron Gillen and Adam Kubert! A few years after the events of Origin finds James "Logan" Howlett running with the wolves…until something unexpected brings him back into the world of men! And when word of a clawed wild man reaches civilization, the hunt to capture him begins! James soon falls afoul of someone Sinister, who's just discovering mutantkind…and the horrors he can visit on them. Escaping his captors and rediscovering his humanity, James and Clara are on the run…but can Sinister offer James something he can't refuse? The mutant who will someday become Wolverine must choose: is he man or is he beast? Plus, discover the secret behind James' greatest enemy, the man called Creed!
PAPERBACK RELEASES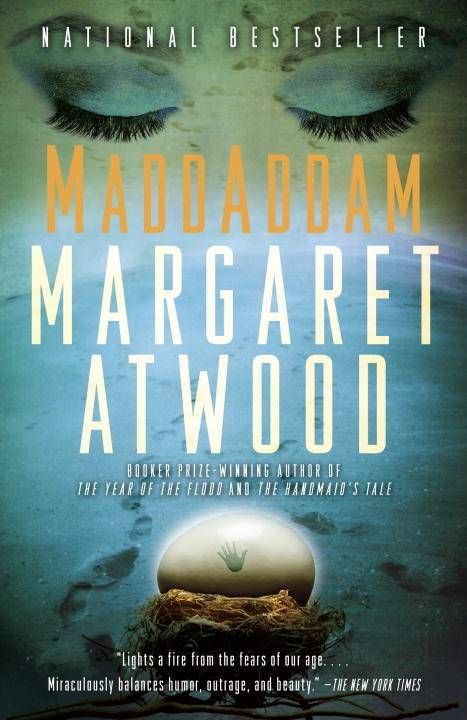 Maddaddam by Margaret Atwood (Anchor)
Months after the Waterless Flood pandemic has wiped out most of humanity, Toby and Ren have rescued their friend Amanda from the vicious Painballers. They return to the MaddAddamite cob house. With them are the Crakers, the gentle, quasihuman species engineered by the late, brilliant Crake. While their reluctant prophet, Jimmy—Crake's onetime friend—recovers from a debilitating fever, Toby must narrate the Craker theology, with Crake as Creator. She must also deal with cultural misunderstandings, terrible coffee, and her wandering lover, Zeb. Meanwhile, Zeb searches for Adam One, founder of the God's Gardeners, the pacifist green religion from which Zeb broke years ago to lead the MaddAddamites against the destructive CorpSeCorps. Now, with a Painballer attack imminent, the MaddAddamites must fight back with the aid of their newfound allies. At the center is the extraordinary tale of Zeb's past, which involves a lost brother, a hidden murder, and a bizarre act of revenge. Combining elements of myth and storytelling with written fiction, MaddAddam is vintage Atwood, a moving and dramatic conclusion to her internationally celebrated trilogy.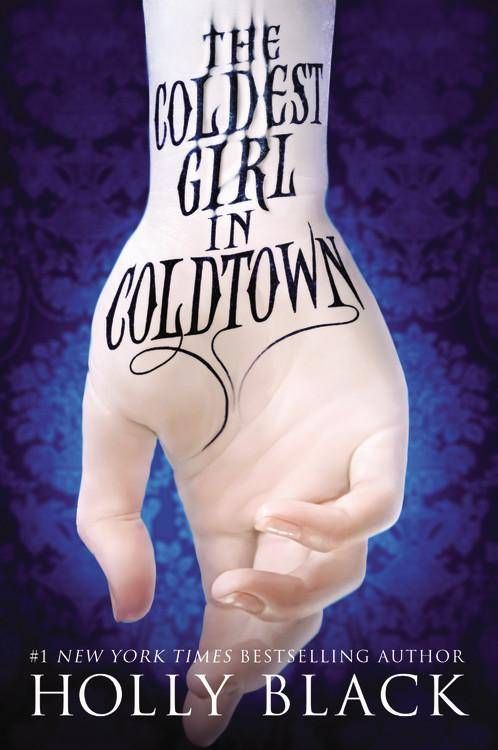 The Coldest Girl in Coldtown by Holly Black (Little, Brown Books For Young Readers)
A wholly original story of rage and revenge, and of love and loathing, from bestselling, acclaimed author Holly Black, now in paperback.
Coldtown was dangerous, Tana knew. A glamorous cage, a prison for the damned and anyone who wanted to party with them.
Tana lives in a world where walled cities called Coldtowns exist. In them, quarantined monsters and humans mingle in a decadently bloody mix of predator and prey. And once you pass through Coldtown's gates, you can never leave.
One morning, after a perfectly ordinary party, Tana wakes up surrounded by corpses. The only other survivors of this massacre are her exasperatingly endearing ex-boyfriend, infected and on the edge, and a mysterious boy burdened with a terrible secret. Shaken and determined, Tana enters a race against the clock to save the three of them the only way she knows how: by going straight to the wicked, opulent heart of Coldtown itself.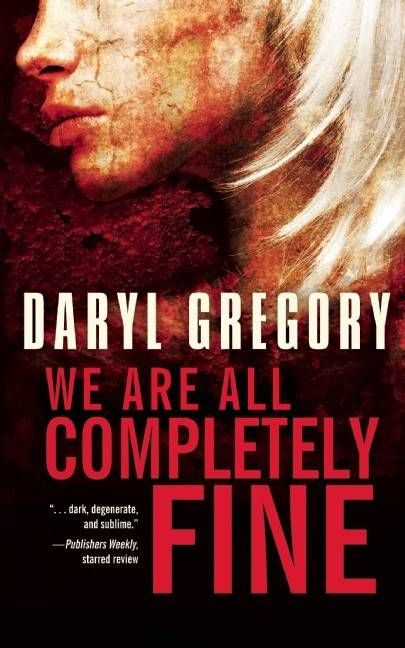 We Are All Completely Fine by Daryl Gregory (Tachyon Publications)
Harrison was the Monster Detective, a storybook hero. Now he's in his mid-thirties and spends most of his time popping pills and not sleeping. Stan became a minor celebrity after being partially eaten by cannibals. Barbara is haunted by unreadable messages carved upon her bones. Greta may or may not be a mass-murdering arsonist. Martin never takes off his sunglasses. Never.

No one believes the extent of their horrific tales, not until they are sought out by psychotherapist Dr. Jan Sayer. What happens when these seemingly-insane outcasts form a support group? Together they must discover which monsters they face are within-and which are lurking in plain sight.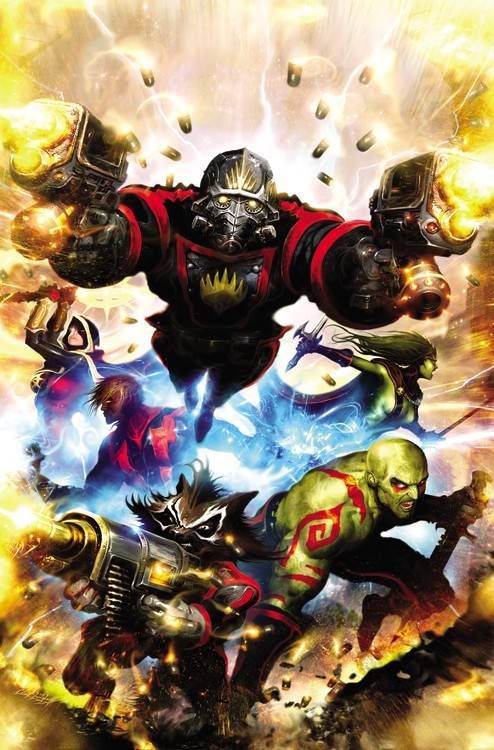 Guardians of the Galaxy: The Complete Collection Volume 1 (Marvel)
With the fabric of the universe torn, all that stands between us and invading horrors is a team of cosmic misfits. Led by Star-Lord, the newly-minted Guardians of the Galaxy include a who's who of the mightiest -and most bizarre – protectors the stars have ever seen! Rocket Raccoon, Drax the Destroyer, Groot, Gamora, Adam Warlock, Mantis, the all-new Quasar, Cosmo the telepathic space dog and more take on the universe's most dangerous menaces…and have fun while doing it!

COLLECTING: GUARDIANS OF THE GALAXY (2008) 1-12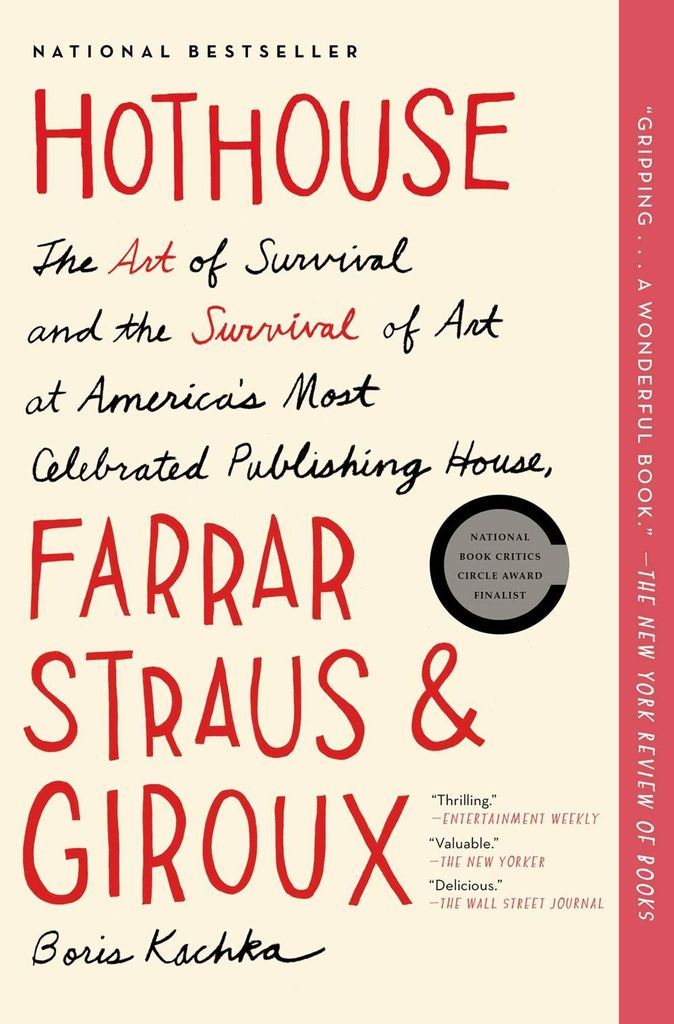 Hothouse: The Art of Survival and the Survival of Art at America's Most Celebrated Publishing House, Farrar, Straus, and Giroux by Boris Kachka (Simon & Schuster)
Farrar, Straus & Giroux is arguably the most influential publishing house of the modern era. Home to an unrivaled twenty-five Nobel Prize winners and generation-defining authors like Tom Wolfe, Joan Didion, Philip Roth, and Jonathan Franzen, it's a cultural institution whose importance approaches that of The New York Times. But FSG is no ivory tower—and its untold story is as engrossing as many of the great novels it has published.

Boris Kachka reveals the era and the city that built FSG through the stories of two men: founder-owner Roger Straus, the black sheep of his German-Jewish family, and the reticent, closeted editor Robert Giroux, who rose from working-class New Jersey to discover the novelists and poets who helped define American culture. Giroux became one of T.S. Eliot's best friends and played caretaker to manic-depressive geniuses like Robert Lowell, John Berryman, and Jack Kerouac. Straus, the showman, made Susan Sontag a star, kept Edmund Wilson out of prison, and turned Isaac Bashevis Singer into a Nobelist.

After giving us a fresh perspective on the postwar authors we thought we knew, Kachka exposes how elite publishing works today. He gets inside the editorial meetings where writers' fates are decided; he captures the adrenaline rush of bidding wars for top talent; and he lifts the lid on the high-stakes pursuit of that rarest commodity, public attention—including a fly-on-the-wall account of the confrontation between Oprah Winfrey and Jonathan Franzen.
____________________
Expand your literary horizons with New Books!, a weekly newsletter spotlighting 3-5 exciting new releases, hand-picked by our very own Liberty Hardy. Sign up now!