This content contains affiliate links. When you buy through these links, we may earn an affiliate commission.
HARDCOVER RELEASES
Can't and Won't: Stories by Lydia Davis (Farrar, Straus and Giroux)
Her stories may be literal one-liners: the entirety of "Bloomington" reads, "Now that I have been here for a little while, I can say with confidence that I have never been here before." Or they may be lengthier investigations of the havoc wreaked by the most mundane disruptions to routine: in "A Small Story About a Small Box of Chocolates," a professor receives a gift of thirty-two small chocolates and is paralyzed by the multitude of options she imagines for their consumption. The stories may appear in the form of letters of complaint; they may be extracted from Flaubert's correspondence; or they may be inspired by the author's own dreams, or the dreams of friends.
What does not vary throughout Can't and Won't, Lydia Davis's fifth collection of stories, is the power of her finely honed prose. Davis is sharply observant; she is wry or witty or poignant. Above all, she is refreshing. Davis writes with bracing candor and sly humor about the quotidian, revealing the mysterious, the foreign, the alienating, and the pleasurable within the predictable patterns of daily life.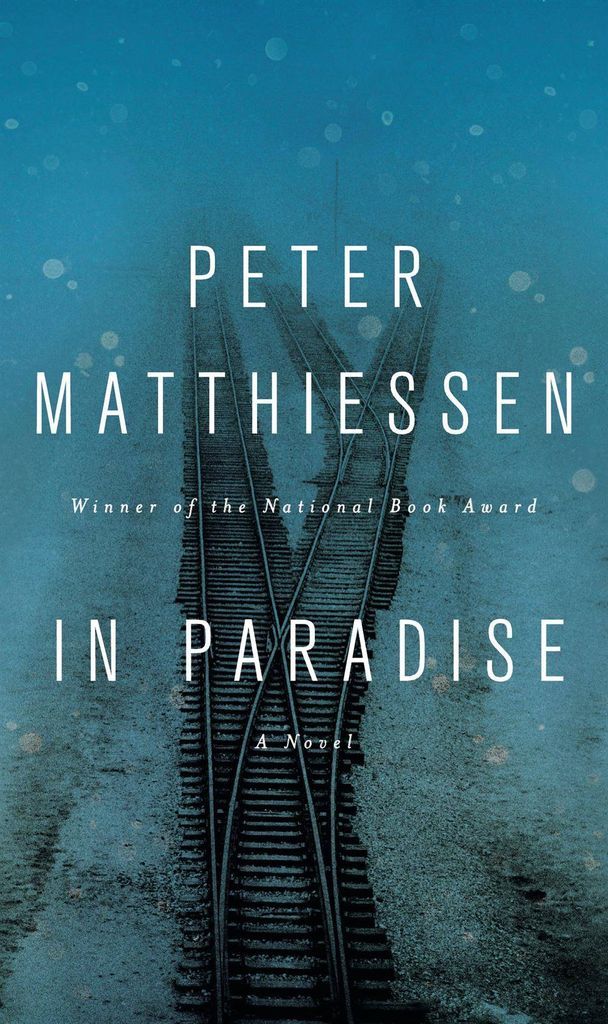 In Paradise by Peter Matthiessen (Riverhead Hardcover)
In the winter of 1996, more than a hundred women and men of diverse nationality, background, and belief gather at the site of a former concentration camp for an unprecedented purpose: a weeklong retreat during which they will offer prayer and witness at the crematoria and meditate in all weathers on the selection platform, while eating and sleeping in the quarters of the Nazi officers who, half a century before, sent more than a million Jews to their deaths. Clements Olin, an American academic of Polish descent, has come along, ostensibly to complete research on the death of a survivor, even as he questions what a non-Jew can contribute to the understanding of so monstrous a catastrophe. As the days pass, tensions, both political and personal, surface among the participants, stripping away any easy pretense to healing or closure. Finding himself in the grip of emotions and impulses of bewildering intensity, Olin is forced to abandon his observer's role and to embrace a history his family has long suppressed—and with it the yearnings and contradictions of being fully alive.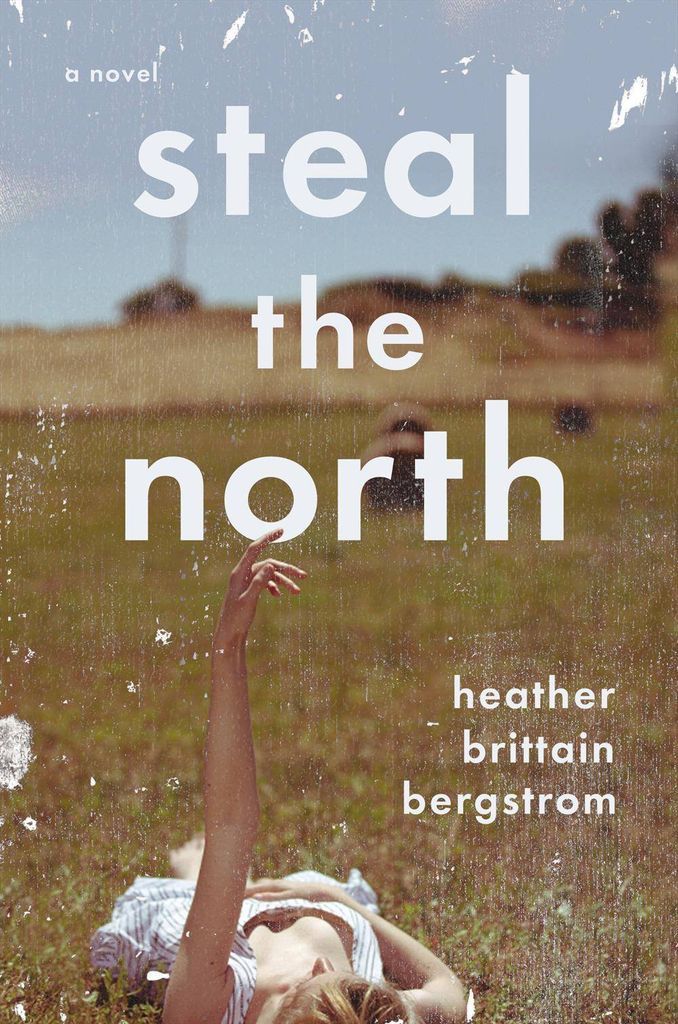 Steal the North by Heather Brittain Bergstrom (Viking Adult)
Emmy is a shy, sheltered sixteen-year-old when her mom, Kate, sends her to eastern Washington to an aunt and uncle she never knew she had. Fifteen years earlier, Kate had abandoned her sister, Beth, when she fled her painful past and their fundamentalist church. And now, Beth believes Emmy's participation in a faith healing is her last hope for having a child.
Emmy goes reluctantly, but before long she knows she has come home. She feels tied to the rugged landscape of coulees and scablands. And she meets Reuben, the Native American boy next door.
In a part of the country where the age-old tensions of cowboys versus Indians still play out, theirs is the kind of magical, fraught love that can only survive with the passion and resilience of youth. Their story is mirrored by the generation before them, who fears that their mistakes are doomed to repeat themselves in Emmy and Reuben. With Louise Erdrich's sense of place and a love story in the tradition of Water for Elephants, this is an atmospheric family drama in which the question of home is a spiritual one, in which getting over the past is the only hope for the future.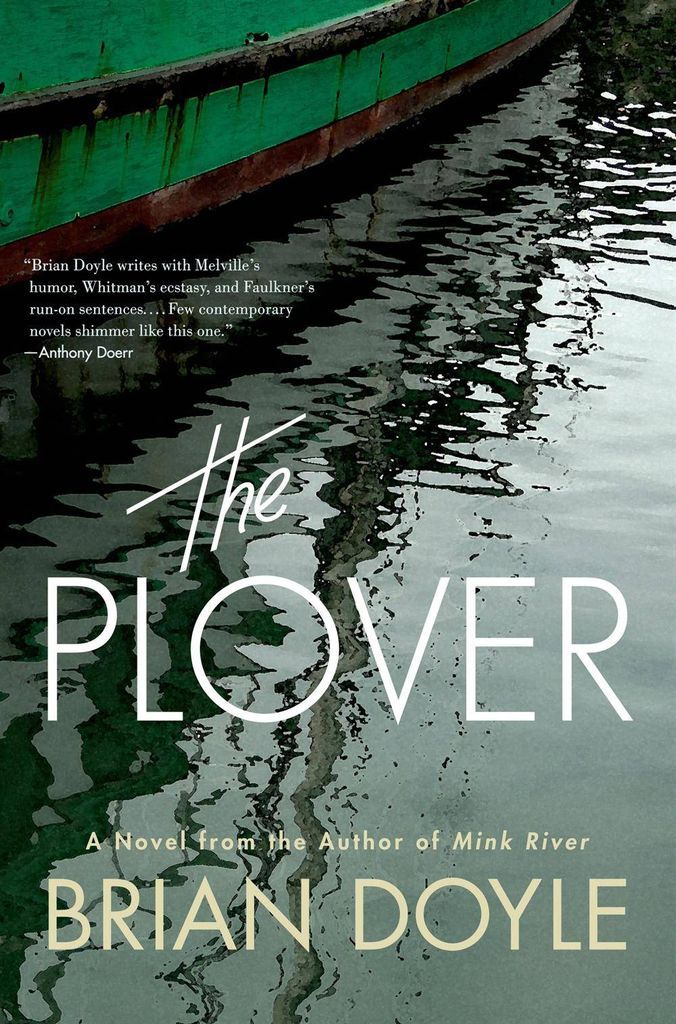 The Plover by Brian Doyle (Thomas Dunne Books)
Declan O'Donnell has left Oregon aboard his boat, the Plover, to escape the life that's so troubled him on land. He sets course west into the Pacific in search of solitude. Instead, he finds a crew, each in search of something themselves, and what at first seems a lonely sea voyage becomes a rapturous, heartfelt celebration of life's surprising paths, planned and unplanned.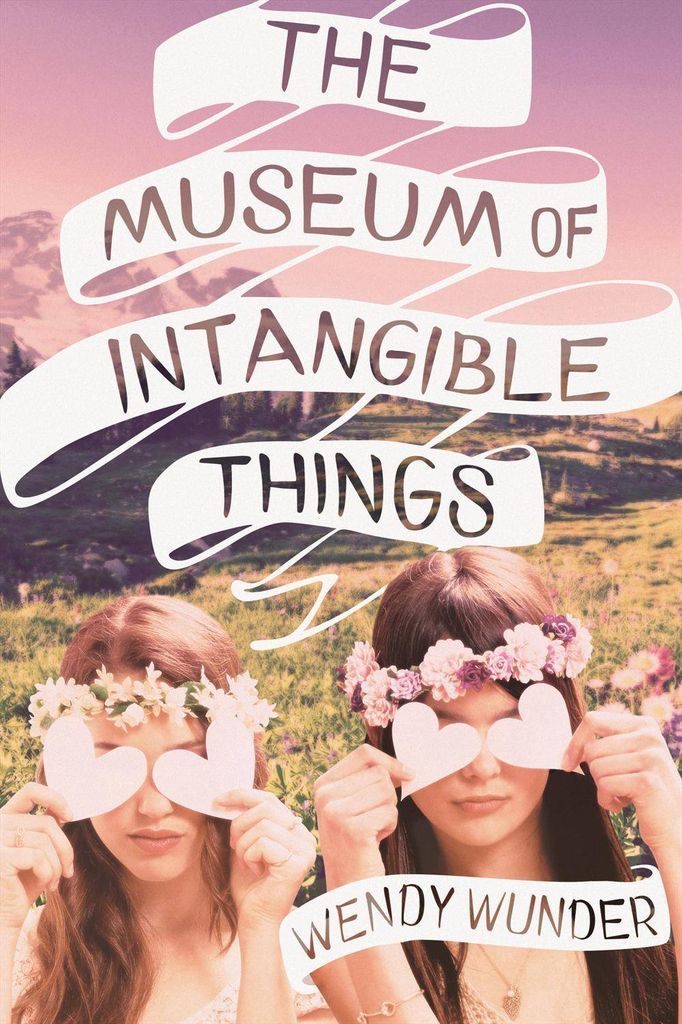 The Museum of Intangible Things by Wendy Wunder (Razorbill)
Two best friends embark on a road trip to find their place in the universe in this radiant novel that's Thelma and Louise with an extraordinary twist.
Best friends Hannah and Zoe flee their disappointing adolescence and hit the road. They've got different things in mind, but they're both searching for something better.
Along the way, Hannah tries to keep Zoe sane, and Zoe dares Hannah to celebrate concepts sadly missing from her life. Audacity, karma, God, and love. Magnificent, intangible things with no practical purpose but that when embraced can change everything—as Hannah will learn—in unexpected and even magical ways.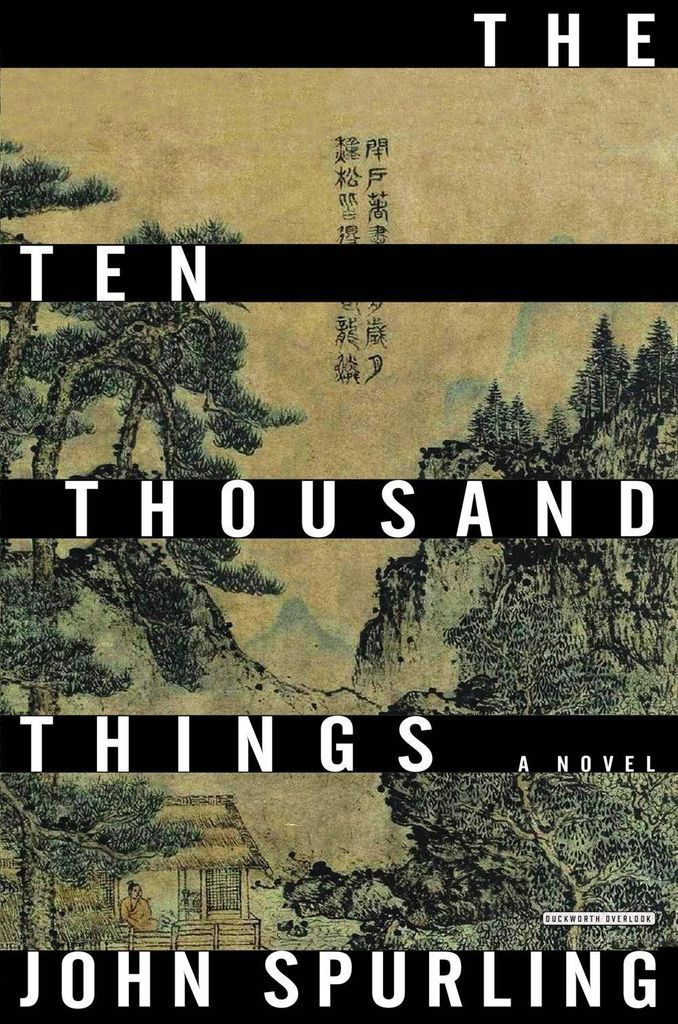 The Ten Thousand Things by John Spurling (Overlook Hardcover)
In the turbulent final years of the Yuan Dynasty, Wang Meng is a low-level bureaucrat, employed by the government of Mongol conquerors established by the Kublai Khan. Though he wonders about his own complicity wit this regime—the Mongols, after all, are invaders—he prefers not to dwell on his official duties, choosing instead to live the life of the mind.
Wang is an extraordinarily gifted artist. His paintings are at once delicate and confident; in them, one can see the wind blowing through the trees, the water rushing through rocky valleys, the infinite expanse of China's natural beauty.
But this is not a time for sitting still, and as The Ten Thousand Things unfolds, we follow Wang as he travels through an empire in turmoil. In his wanderings, he encounters, among many memorable characters, other master painters of the period, including the austere eccentric Ni Zan, a fierce female warrior known as the White Tigress who will recruit him as a military strategist, and an ugly young Buddhist monk who rises from beggary to extraordinary heights.
Pointe by Brandy Colbert (Putnam Juvenile)
Theo is better now.
She's eating again, well on her way to becoming an elite ballet dancer, and finally found a guy who understands her — even if he's not exactly appropriate. Or available. But when her oldest friend, Donovan, returns to their Chicago suburb after four long years with his abductor, Theo is forced to relive painful memories about the months leading up to his disappearance . . . and the person who kidnapped him. Donovan's PTSD has rendered him mute, and Theo may be the only one who can help put his abductor behind bars for good, even if telling the truth would put everything she's been living for at risk. But keeping quiet could ruin more lives than her own.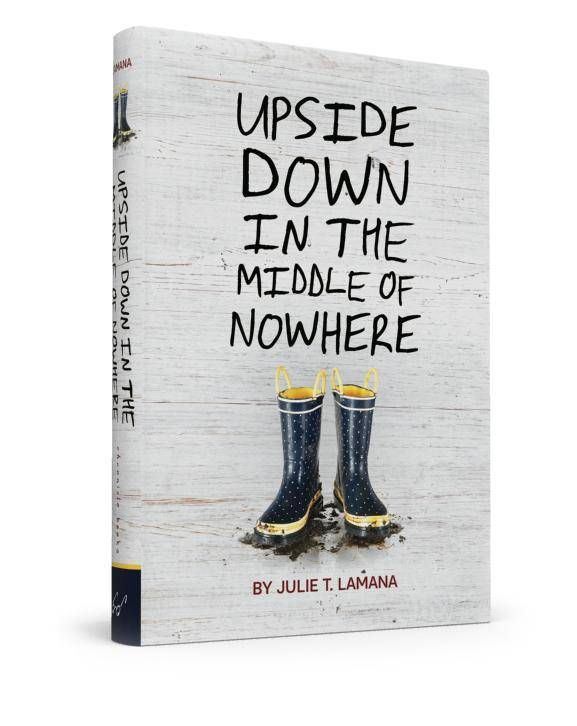 Upside Down in the Middle of Nowhere by Julie Lamana (Chronicle Books)
Armani Curtis can think about only one thing: her tenth birthday. All her friends are coming to her party, her mama is making a big cake, and she has a good feeling about a certain wrapped box. Turning ten is a big deal to Armani. It means she's older, wiser, more responsible. But when Hurricane Katrina hits the Lower Nines of New Orleans, Armani realizes that being ten means being brave, watching loved ones die, and mustering all her strength to help her family weather the storm. A powerful story of courage and survival,Upside Down in the Middle of Nowhere celebrates the miraculous power of hope and love in the face of the unthinkable.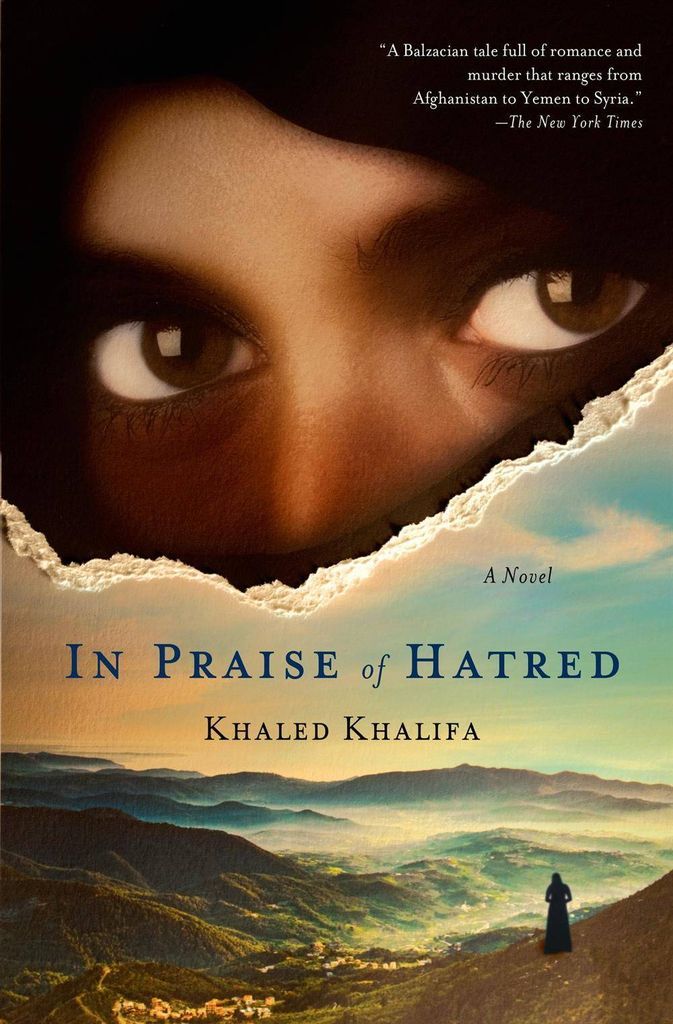 In the Praise of Hatred by Khaled Khalifa (Thomas Dunne Books)
In 1980s Syria, a young Muslim girl lives a secluded life behind the veil in the vast and perfumed house of her grandparents. Her three aunts—the pious Maryam, the liberal Safaa, and the free-spirited Marwa—raise her with the aid of their ever-devoted blind servant.
Soon the high walls of the family home are no longer able to protect the girl from the social and political chaos outside. Witnessing the ruling dictatorship's bloody campaign against the Muslim Brotherhood, she is filled with hatred for the regime and becomes increasingly radical. In the footsteps of her beloved uncle, Bakr, she launches herself into a fight for her religion, her country, and ultimately, for her own future.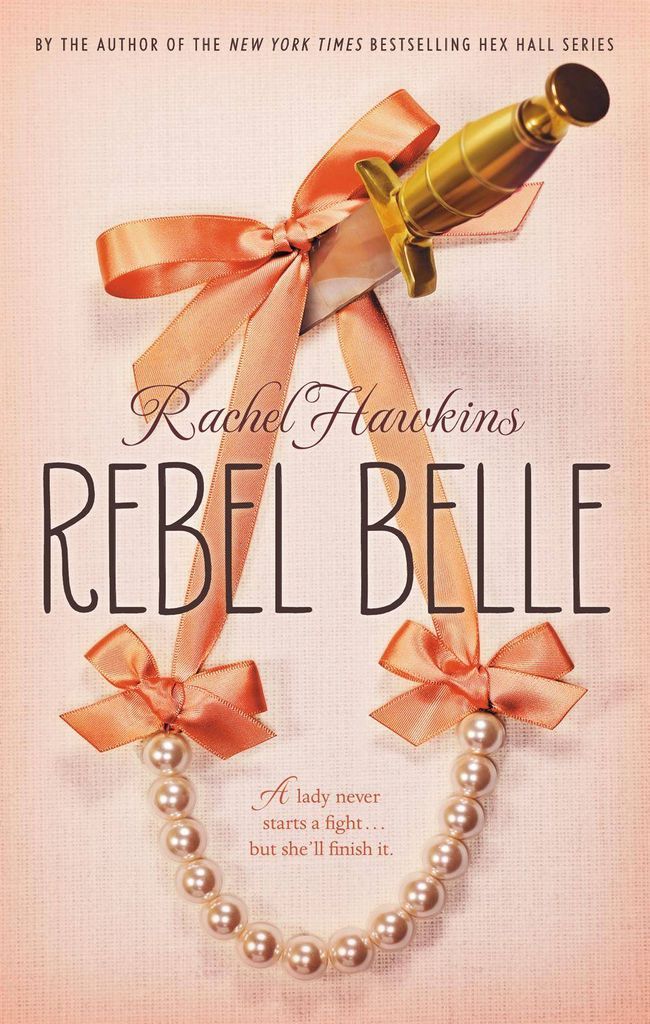 Rebel Belle by Rachel Hawkins (Putnam Juvenile)
Harper Price, a peerless Southern belle, was born ready for her Homecoming tiara. But after a strange run-in at the dance imbues her with special abilities, Harper's destiny takes a turn for the seriously weird: she's a Paladin, one of an ancient line of guardians with super strength and lethal fighting instincts.
Just when life can't get any more disastrously crazy, Harper finds out who she's charged to protect: David Stark, school reporter, subject of a mysterious prophecy, and possibly Harper's least favorite person. But things get complicated when Harper starts falling for him—and discovers that David's own fate could very well be to destroy Earth.
PAPERBACK RELEASES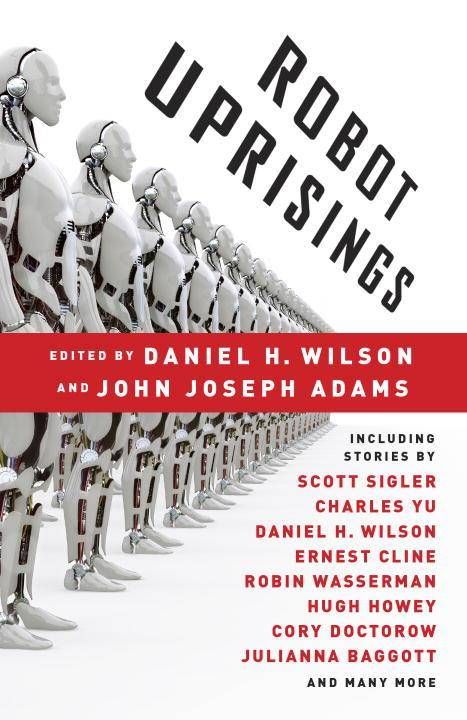 Robot Uprisings edited by Daniel H. Wilson and John Joseph Adams (Vintage)
As real robots creep into our lives, so does a sense of fear-we have all wondered what horrifying scenarios might unfold if our technology were to go awry. This anthology brings to life the half-formed questions and fears we all have about the machines we live with. With contributions by Alan Dean Foster, Charles Yu, Hugh Howey, Daniel H. Wilson, Corey Doctorow, Ian McDonald, Ernie Cline, Jeff Abbott, Robin Wasserman, and Anna North, Robot Uprisings contains meticulously described, exhilarating trips to futures in which humans can only survive by being more clever and tenacious than the rebellious machines they have unwittingly created.
The Cold Song by Linn Ullmann (Other Press)
Siri Brodal, a chef and restaurant owner, is married to Jon Dreyer, a famous novelist plagued by writer's block. Siri and Jon have two daughters, and together they spend their summers on the coast of Norway, in a mansion belonging to Jenny Brodal, Siri's stylish and unforgiving mother.
Siri and Jon's marriage is loving but difficult, and troubled by painful secrets. They have a strained relationship with their elder daughter, Alma, who struggles to find her place in the family constellation. When Milla is hired as a nanny to allow Siri to work her long hours at the restaurant and Jon to supposedly meet the deadline on his book, life in the idyllic summer community takes a dire turn. One rainy July night, Milla disappears without a trace. After her remains are discovered and a suspect is identified, everyone who had any connection with her feels implicated in her tragedy and haunted by what they could have done to prevent it.
The View from Penthouse B by Elinor Lipman (Mariner Books)
Unexpectedly widowed Gwen-Laura Schmidt is still mourning her husband, Edwin, when her older sister Margot invites her to join forces as roommates in Margot's luxurious Greenwich Village apartment. For Margot, divorced amid scandal (hint: her husband was a fertility doctor) and then made Ponzi-poor, it's a chance to shake Gwen out of her grief and help make ends meet. To further this effort she enlists a third boarder, the handsome, cupcake-baking Anthony.
As the three swap moneymaking schemes and timid Gwen ventures back out into the dating world, the arrival of Margot's paroled ex in the efficiency apartment downstairs creates not just complications but the chance for all sorts of unexpected forgiveness.
Cameron and the Girls by Edward Averett (HMH Books for Young Readers)
Fourteen-year-old Cameron Galloway of Lexington, Washington, understands that he has schizophreniform disorder and needs to take pills to quiet the voices in his head. But he likes the voices, especially the gentle, encouraging voice of The Girl. Conflicted, he turns to his friend Nina Savage, who is clinically depressed and can relate to his horror of the numbing effects of medication. They make a pact to ditch the pills. At first they feel triumphant, but soon Cameron's untreated mind goes haywire-to disastrous effect.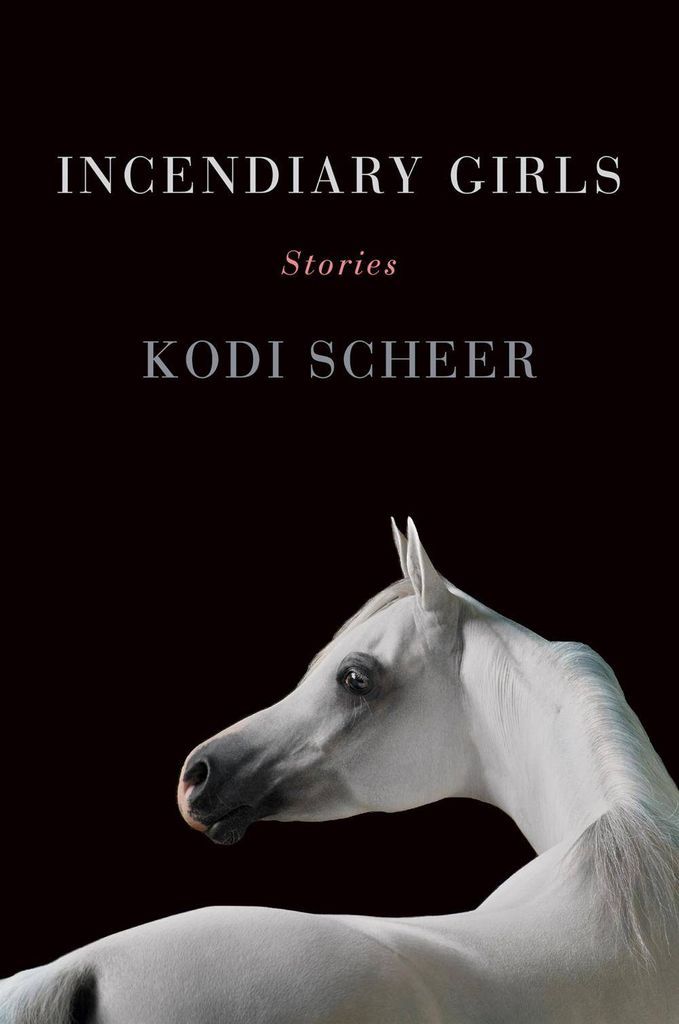 Incendiary Girls: Stories by Kodi Scheer (New Harvest)
Incendiary Girls explores our baser instincts with vivid imagination and dark humor. In these stories, the body becomes strange and unfamiliar terrain, a medium for transfor­mation. In "Fundamental Laws of Nature," a doctor considers legacy, both good and bad, when she discovers her mother has been reincarnated as a Thoroughbred mare. The infer­tile couple of "Primal Son" desperately wants a child, but when their wish is granted, the baby isn't recognizably human. In "When a Camel Breaks Your Heart," a figure artist struggles to understand her lover's culture as he morphs, quite literally, into an exotic ani­mal. And the title story, narrated by an unorthodox angel, chronicles the remarkable life of a girl just beyond death's reach.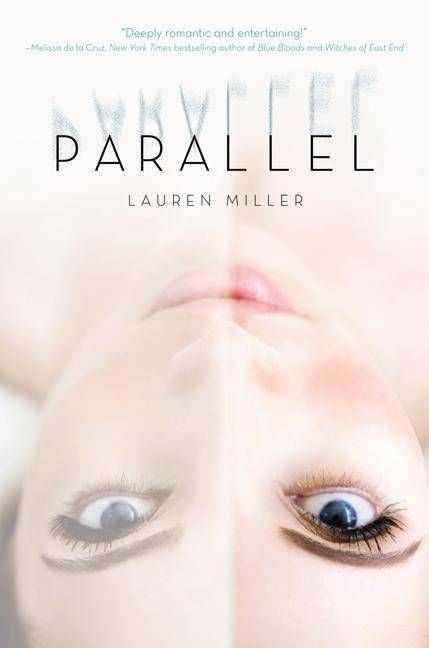 Parallel by Lauren Miller (HarperTeen)
Abby Barnes had a plan. Get into a great college, major in journalism, and land a dream job at a major newspaper. But on the eve of her eighteenth birthday, she is stuck on a Hollywood movie set, wishing she could rewind her life. The next morning, she's in a dorm room at Yale, with no memory of how she got there. A cosmic collision of parallel universes has left Abby living a new reality every time parallel Abby makes a decision. Now Abby must race against time to take control of her fate without losing sight of who she is, the boy who might just be her soul mate, and the destiny that's finally in reach.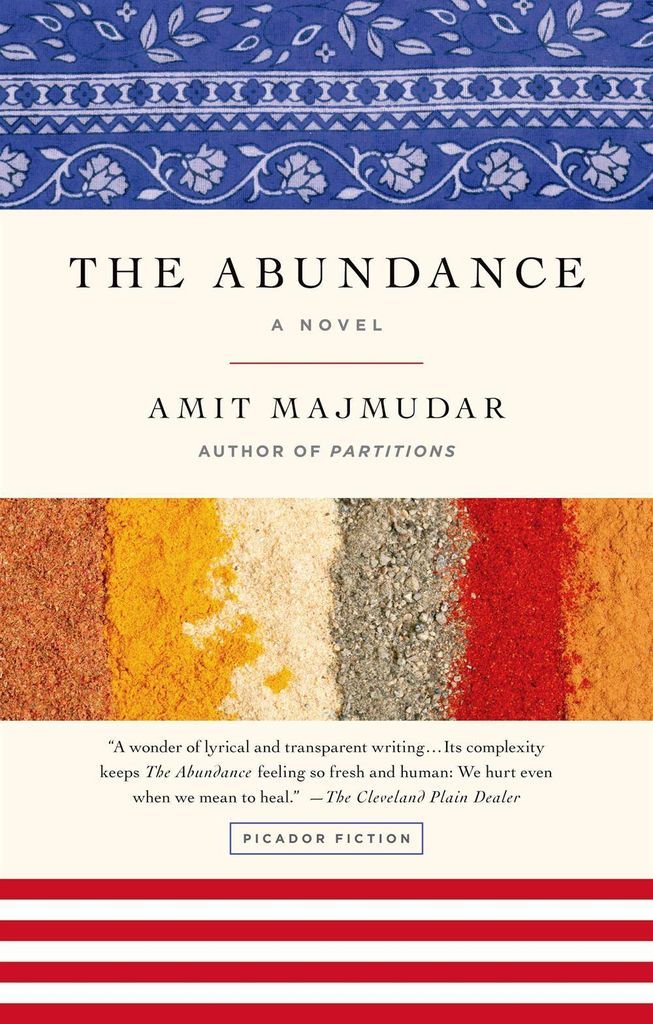 The Abundance by Amit Majmudar (Picador)
When Mala and Ronak learn that their mother has only a few months to live, they are reluctantly pulled back into the Midwestern world of their Indian immigrant parents—a diaspora of prosperous doctors and engineers who have successfully managed to keep faith with the old world while claiming the prizes of the new. More successfully than their children, who are equally ill at ease with Holi and Christmas, bhaji and barbecue, and a mystery to their parents and themselves.
In the short time between diagnosis and deterioration, Mala sets about learning everything she can about her mother's art of Indian cooking. Perfecting the naan and the raita, the two confront their deepest divisions and failures and learn to speak as well as cook. But when Ronak hits upon the idea of selling their experience as a book and a TV documentary, India and America, immigrant and native-born are torn as never before.