This content contains affiliate links. When you buy through these links, we may earn an affiliate commission.
In Fresh Ink, we highlight and discuss some of the week's most exciting new books.
HARDCOVER RELEASES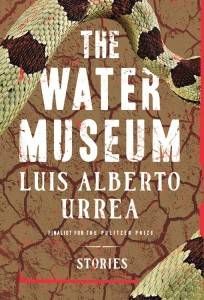 The Water Museum: Stories by Luis Alberto Urrea (Little, Brown and Co)
From one of America's preeminent literary voices comes a new story collection that proves once again why the writing of Luis Alberto Urrea has been called "wickedly good" (Kansas City Star), "cinematic and charged" (Cleveland Plain Dealer), and "studded with delights" (Chicago Tribune). Examining the borders between one nation and another, between one person and another, Urrea reveals his mastery of the short form. This collection includes the Edgar-award winning "Amapola" and his now-classic "Bid Farewell to Her Many Horses," which had the honor of being chosen for NPR's "Selected Shorts" not once but twice.
Suffused with wanderlust, compassion, and no small amount of rock and roll, THE WATER MUSEUM is a collection that confirms Luis Alberto Urrea as an American master.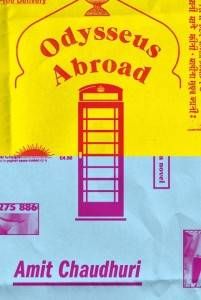 Odysseus Abroad by Amit Chaudhuri (Knopf)
From the widely acclaimed writer, a beguiling new novel, at once wistful and ribald, about a day in the life of two Indian men in London—a university student and his bachelor uncle—each coping in his own way with alienation, solitariness, and the very art of living.
It is 1985. Twenty-two-year-old Ananda has been in London for two years, practicing at being a poet. He's homesick, thinks of himself as an inveterate outsider, and yet he can't help feeling that there's something romantic, even poetic, in his isolation. His uncle, Radhesh, a magnificent failure who lives in genteel impoverishment and celibacy, has been in London for nearly three decades. Odysseus Abroad follows them on one of their weekly, familiar forays about town. The narrative surface has the sensual richness that has graced all of Amit Chaudhuri's work. But the great charm and depth of the novel reside in Ananda's far-ranging ruminations (into the triangle between his mother, father, and Radhesh—his mother's brother, his father's best friend; his Sylheti/Bengali ancestry; the ambitions and pressures that rest on his shoulders); in Radhesh's often artfully wielded idiosyncrasies; and in the spiky, needful, sometimes comical, yet ultimately loving connection between the two men.
Visiting Hours: A Memoir of Friendship and Murder by Amy Butcher (Blue Rider Press)
Four weeks before their college graduation, twenty-one-year-old Kevin Schaeffer walked Amy Butcher to her home in their college town of Gettysburg, Pennsylvania. Hours after parting ways with Amy, he fatally stabbed his ex-girlfriend, Emily Silverstein. While awaiting trial, psychiatrists concluded that he had suffered an acute psychotic break. Amy was severely affected by Kevin's crime but remained devoted to him as a friend. Over time, she became obsessed—determined to discover the narrative that explained what Kevin had done, believing that Kevin's actions were the direct result of his untreated illness. The tragedy deeply shook her concept of reality, disrupted her sense of right and wrong, and dismantled every conceivable notion she'd
established about herself and her relation to the world. Amy eventually realized that she'd never have the answers, or find personal peace, unless she went after it herself. She drove across the country back to Gettysburg—the first time in three years after graduation—to sift through two hundred pages of public records: mental health evaluations, detectives' notes, inventories of evidence, search warrants, testimonies, and even Kevin's own confession.
This is Amy Butcher's deeply personal, heart-wrenching account of the consequence of failing her friend when she felt he needed one most. It's the story of how trauma affects memory and the way a friendship changes and often strengthens through seemingly insurmountable challenges. Ultimately, it's a powerful testament to the bonds we share with others and the profound resiliency and strength of the human spirit.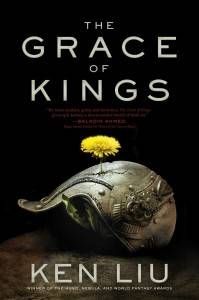 The Grace of Kings by Ken Liu (Saga Press)
Two men rebel together against tyranny—and then become rivals—in this first sweeping book of an epic fantasy series from Ken Liu, recipient of Hugo, Nebula, and World Fantasy awards.
Wily, charming Kuni Garu, a bandit, and stern, fearless Mata Zyndu, the son of a deposed duke, seem like polar opposites. Yet, in the uprising against the emperor, the two quickly become the best of friends after a series of adventures fighting against vast conscripted armies, silk-draped airships, and shapeshifting gods. Once the emperor has been overthrown, however, they each find themselves the leader of separate factions—two sides with very different ideas about how the world should be run and the meaning of justice.
Fans of intrigue, intimate plots, and action will find a new series to embrace in the Dandelion Dynasty.
PAPERBACK RELEASES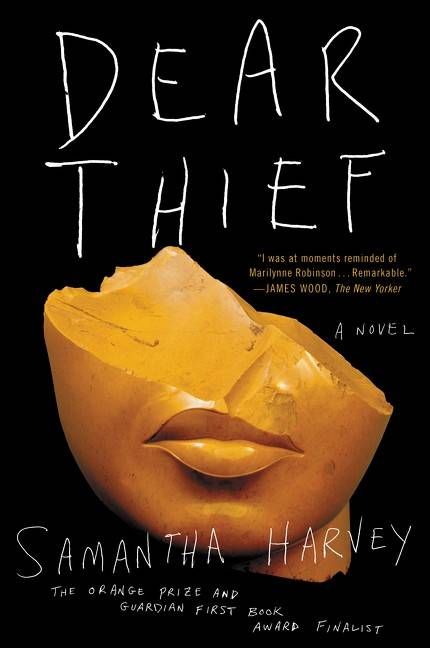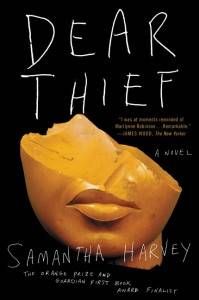 Dear Thief by Samantha Harvey (Ecco)
In the middle of a winter's night, a woman pens a long overdue letter to an estranged friend that begins, "In answer to a question you asked a long time ago . . ." The letter will recall a shared past both women have preferred to forget.
Though she does not know if Butterfly is even alive or dead, she continues to write, night after night—a letter of friendship that becomes a confession and indictment that is both revealing and recriminating. By turns a belated outlet of rage, an act of self-defense, and an offering of forgiveness, the letter revisits a betrayal that has festered for nearly twenty years, and dissects the remains of a bond buffeted by the forces of hatred and love.
At once a letter to an old friend, a song, a jewel, and a continuously surprising triangular love story, Dear Thief showcases the thoughtfulness, intensity, and sheer beauty of Samantha Harvey's writing that has earned this breathtaking talent widespread recognition and acclaim. A dazzling blend of fury and beauty, it brilliantly captures our desire for human connection—and the vulnerability inherent in this aching, primal need.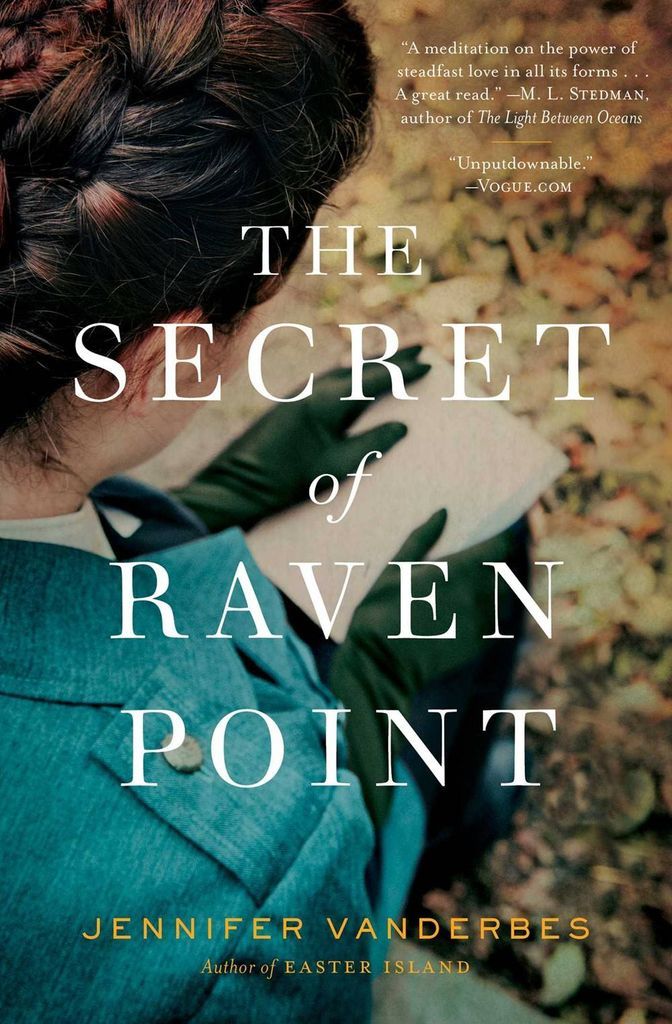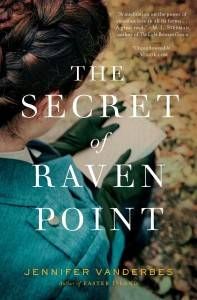 The Secret of Raven Point by Jennifer Vanderbes (Scribner)
1943: When seventeen-year-old Juliet Dufresne receives a cryptic letter from her enlisted brother and then discovers that he's been reported missing in action, she lies about her age and travels to the front lines as an army nurse, determined to find him. Shy and awkward, Juliet is thrust into the bloody chaos of a field hospital, a sprawling encampment north of Rome where she forges new friendships and is increasingly consumed by the plight of her patients. One in particular, Christopher Barnaby, a deserter awaiting court martial, may hold the answer to her brother's whereabouts—but the trauma of war has left him catatonic. Racing against the clock, Juliet works with an enigmatic young psychiatrist, Dr. Henry Willard, to break Barnaby's silence before the authorities take him away. Plunged into the horrifying depths of one man's memories of combat, Juliet and Willard together plumb the moral nuances of a so-called "just war" and face the dangers of their own deepening emotional connection.
In vibrant, arresting prose, Vanderbes tells the story of one girl's fierce determination to find her brother as she comes of age in a time of unrelenting violence. An unforgettable war saga that captures the experiences of soldiers long after the battles have ended, The Secret of Raven Point is heartbreaking, and ultimately uplifting: "The only disappointing thing about this book is that it has to end" (Library Journal, starred review).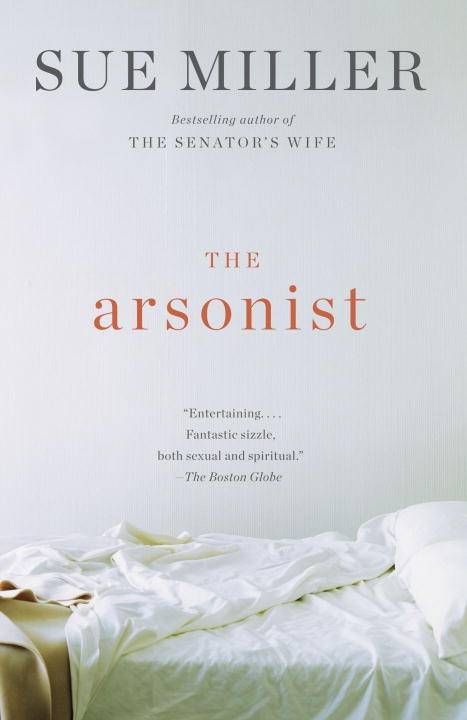 The Arsonist by Sue Miller (Vintage)
After fifteen years in North Africa, Frankie Rowley returns to the New Hampshire village where her family has always summered. But shortly after Frankie arrives, a mysterious arsonist begins targeting the homes of other summer residents. As this community of people who have never before bothered to lock their doors becomes increasingly on edge, Frankie begins a passionate, unexpected affair with the editor of the local paper, a romance that progresses with exquisite tenderness and heat toward its own remarkable risks and revelations. Suspenseful, sophisticated, and rich in psychological nuance and emotional insight, The Arsonist is a finely wrought novel about belonging and community, about how and where one ought to live, and about what it means to lead a fulfilling life.
____________________
Want more bookish goodness, news, posts about special book deals, and the occasional puppy reading pic? Follow us on Facebook: