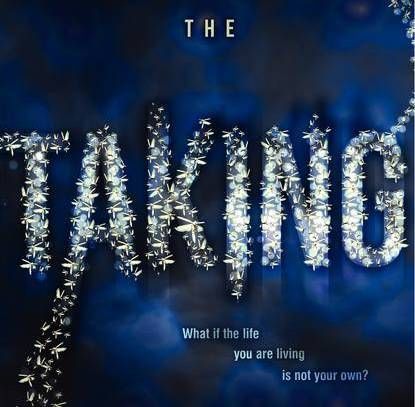 This content contains affiliate links. When you buy through these links, we may earn an affiliate commission.
HARDCOVER RELEASES
All the Rage by A.L. Kennedy (New Harvest)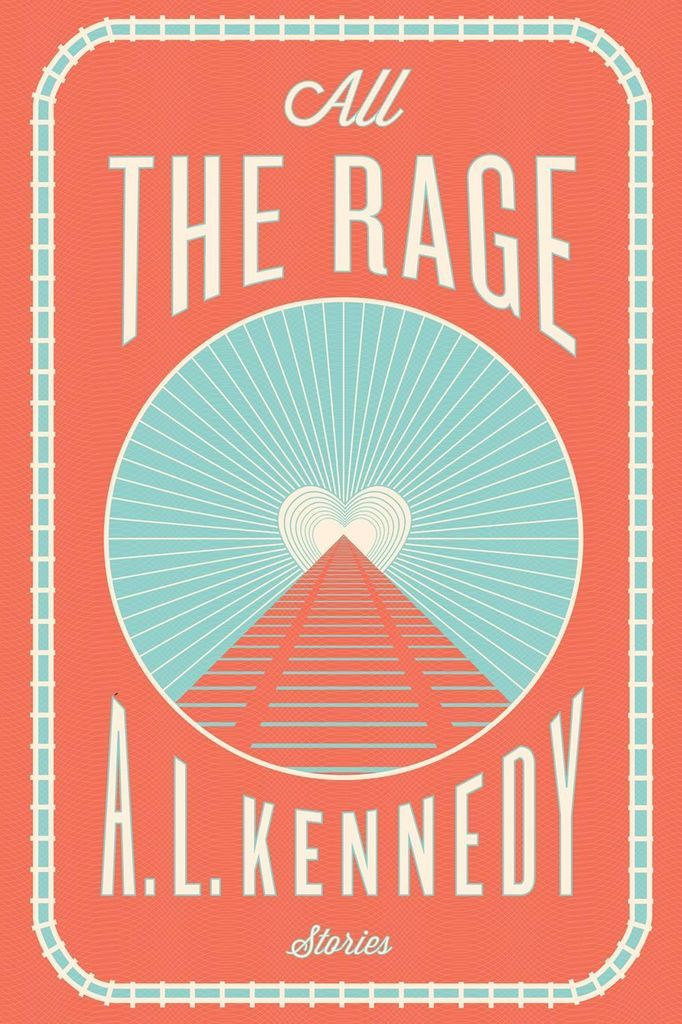 A. L. Kennedy's riveting new story collection is a luscious feast of language that encompasses real estate and forlorn pets, adolescents and sixty-somethings, weekly liaisons and obsessive affairs, "certain types of threat and the odder edges of sweet things." The women and men in these twelve stories search for love, solace, and a clear glimpse of what their lives have become. Anything can set them off thinking – the sad homogeneity of hotel breakfasts, a sex shop operated under Canadian values (whatever those are), or an army of joggers dressed as Santa.

With her boundless empathy and gift for the perfect phrase, Kennedy makes us care about each of her characters. In "Takes You Home," a man's attempt to sell his flat becomes a journey to the interior, by turns comic and harrowing. And "Late in Life" deftly evokes an intergenerational love affair free of the usual clichés, the younger partner asking the older, "What should I wear at your funeral?"
The Pink Suit by Nicole Mary Kelby (Little, Brown and Company)
On November 22, 1963, the First Lady accompanied her husband to Dallas, Texas dressed in a pink Chanel-style suit that was his favorite. Much of her wardrobe, including the pink suit, came from the New York boutique Chez Ninon where a young seamstress, an Irish immigrant named Kate, worked behind the scenes to meticulously craft the memorable outfits.
While the two never met, Kate knew every tuck and pleat needed to create the illusion of the First Lady's perfection. And when the pink suit becomes infamous, Kate's already fragile world–divided between the excess and artistry of Chez Ninon and the traditional values of her insular neighborhood–threatens to rip apart.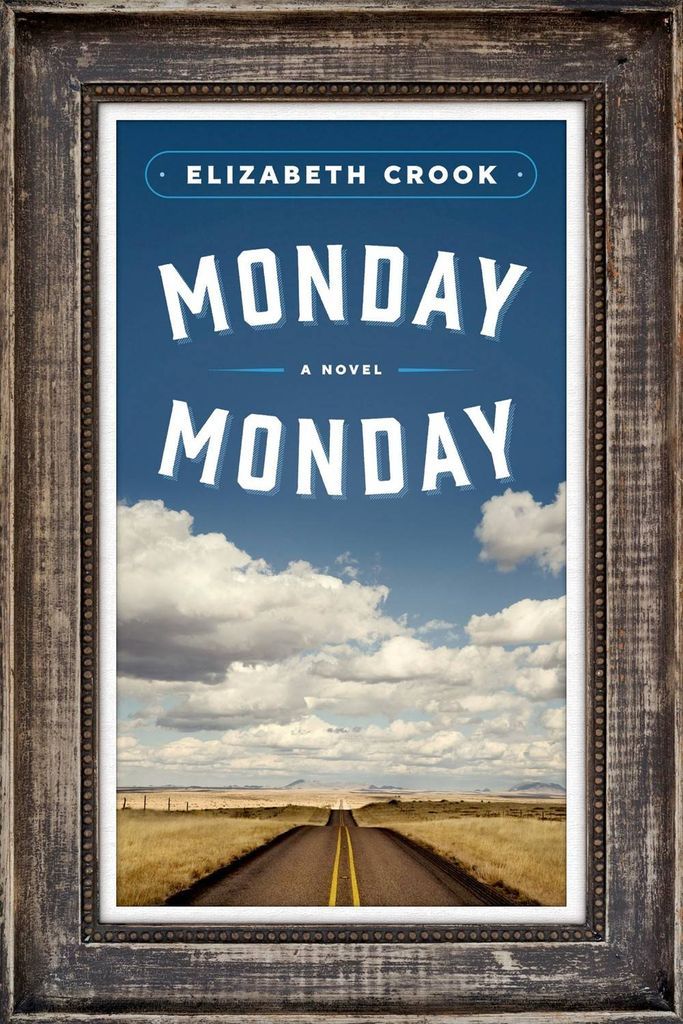 Monday, Monday by Elizabeth Crook (Sarah Crichton Books)
On an oppressively hot Monday in August of 1966, a student and former marine named Charles Whitman hauled a footlocker of guns to the top of the University of Texas tower and began firing on pedestrians below. Before it was over, sixteen people were dead and thirty-two wounded. It was the first mass shooting of civilians on a campus in American history.
With pathos and electrifying storytelling, Elizabeth Crook's Monday, Monday follows three students whose lives are forever altered by the massacre. There's Shelly, who leaves her math class and walks right into the path of the bullets; and two cousins, Wyatt and Jack, who rush out of the university buildings intending to help. Thus begins a relationship between the three, eventually entangling their lives in a forbidden love affair, an illicit pregnancy, and a vow of secrecy that will span forty years. Reunited in a desert town in West Texas decades after the tragedy, the three are forced to confront the thing that changed them—and to discover what's most meaningful in their lives.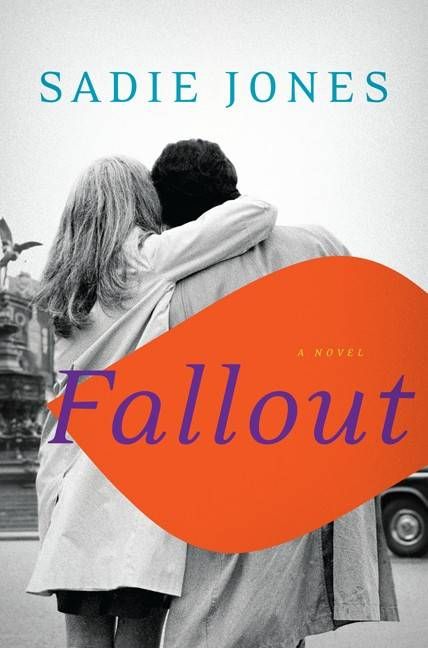 Fallout by Sadie Jones (Harper)
Leaving behind an emotionally disastrous childhood in a provincial northern town, budding playwright Luke Kanowski begins a new life in London that includes Paul Driscoll, an aspiring producer who will become his best friend, and Leigh Radley, Paul's girlfriend. Talented and ambitious, the trio found a small theater company that enjoys unexpected early success. Then, one fateful evening, Luke meets Nina Jacobs, a dynamic and emotionally damaged actress he cannot forget, even after she drifts into a marriage with a manipulative theater producer.

As Luke becomes a highly sought after playwright, he stumbles in love, caught in two triangles where love requited and unrequited, friendship, and art will clash with terrible consequences for all involved.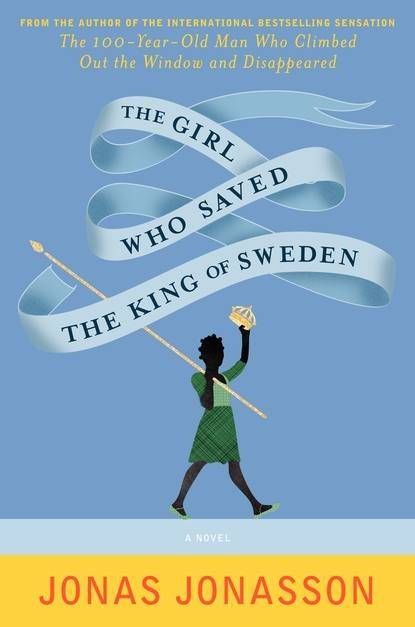 The Girl Who Saved the King of Sweden by Jonas Jonasson (Ecco)
On June 14th, 2007, the King and Prime Minister of Sweden went missing from a gala banquet at the Royal Castle. Later it was said that both had fallen ill: the truth is different. The real story starts much earlier, in 1961, with the birth of Nombeko Mayeki in a shack in Soweto. Nombeko was fated to grow up fast and die early in her poverty-stricken township, be it from drugs, from alcohol, or just from plain despair. But Nombeko takes a different path. She finds work as a housecleaner and eventually makes her way up to the position of chief advisor, at the helm of one of the world's most secret projects.

Here is where the story merges with, then diverges from reality. South Africa developed six nuclear missiles in the 1980s, then voluntarily dismantled them in 1994. This is a story about the seventh missile… the one that was never supposed to have existed. Nombeko Mayeki knows too much about it, and now she's on the run from both the South African justice and the most terrifying secret service in the world. She ends up in Sweden, which has transformed into a nuclear nation, and the fate of the world now lies in Nombeko's hands.
Ruby by Cynthia Bond (Hogarth)
Ephram Jennings has never forgotten the beautiful girl with the long braids running through the piney woods of Liberty, their small East Texas town. Young Ruby, "the kind of pretty it hurt to look at," is already quite damaged, but Ephram is forcibly drawn to her. As soon as she becomes a young woman and has any power of her own, Ruby flees suffocating Liberty for the bright pull of 1950s New York City. Years later, when a funeral forces her to return home, 30-year-old Ruby will find herself reliving the devastating violence of her girlhood. With the terrifying realization that she might not be strong enough to fight her way back out, Ruby struggles to survive her memories of the town's dark past. Meanwhile, Ephram must choose between loyalty to the sister who raised and stood by him and the chance for a life with the woman he has loved since he was a boy.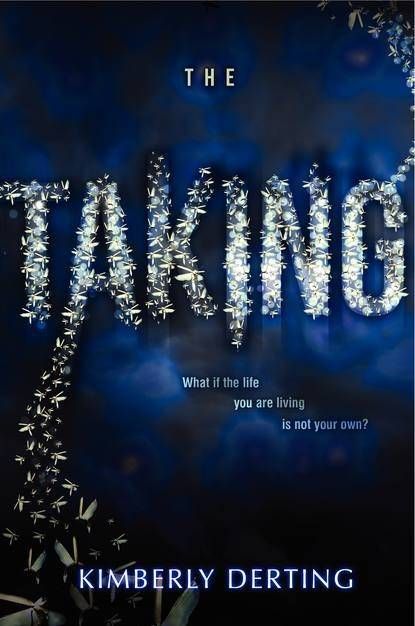 The Taking by Kimberly Derting (HarperTeen)
A flash of white…and then…nothing. When softball phenom Kyra Agnew wakes up behind the local gas station she has no memory of the night before. She makes her way home only to find that five years have passed…yet she hasn't aged a day.

With the help of her old boyfriend's annoying little brother, Tyler—who is now a handsome teenager—she begins to uncover what happened to her that fateful night five years ago. They discover strange facts and phenomenon no one can explain, and other people who have been "taken," just like Kyra. With a determined, secret government unit after her, Kyra desperately races to find an explanation and reclaim the life she once had…but what if the life she wants back is not her own?
Tease by Amanda Maciel (Balzer + Bray)
Emma Putnam is dead, and it's all Sara Wharton's fault.
At least, that's what everyone seems to think. Sara, along with her best friend and three other classmates, has been criminally charged for the bullying and harassment that led to Emma's shocking suicide. Now Sara is the one who's ostracized, already guilty according to her peers, the community, and the media.
In the summer before her senior year, in between meetings with lawyers and a court-recommended therapist, Sara is forced to reflect on the events that brought her to this moment—and ultimately consider her role in an undeniable tragedy. And she'll have to find a way to move forward, even when it feels like her own life is over.
PAPERBACK RELEASES
The Cuckoo's Calling by Robert Galbraith (Mulholland Books)
After losing his leg to a landmine in Afghanistan, Cormoran Strike is barely scraping by as a private investigator. Strike is down to one client, and creditors are calling. He has also just broken up with his longtime girlfriend and is living in his office.

Then John Bristow walks through his door with an amazing story: His sister, thelegendary supermodel Lula Landry, known to her friends as the Cuckoo, famously fell to her death a few months earlier. The police ruled it a suicide, but John refuses to believe that. The case plunges Strike into the world of multimillionaire beauties, rock-star boyfriends, and desperate designers, and it introduces him to every variety of pleasure, enticement, seduction, and delusion known to man.

You may think you know detectives, but you've never met one quite like Strike. You may think you know about the wealthy and famous, but you've never seen them under an investigation like this.
You Are One of Them by Elliott Holt (Penguin Books)
Critics everywhere have hailed You Are One of Them as a taut and moving debut novel that marks Elliott Holt as a writer to watch. Inspired by the true story of Samantha Smith, the novel begins in the politically-charged 1980s, when ten-year-old best friends Sarah Zuckerman and Jennifer Jones write letters to Soviet premier Yuri Andropov asking for peace. However, Sarah is left behind when the Kremlin invites her only her friend to visit the USSR. The rift in their friendship still hasn't healed when Jenny dies in a plane crash in 1985. Ten years later, Sarah receives a mysterious letter suggesting that Jenny's death might have been a hoax. She sets off to the former Soviet Union in search of the truth, but the deeper she digs, the harder it is to separate facts from propaganda.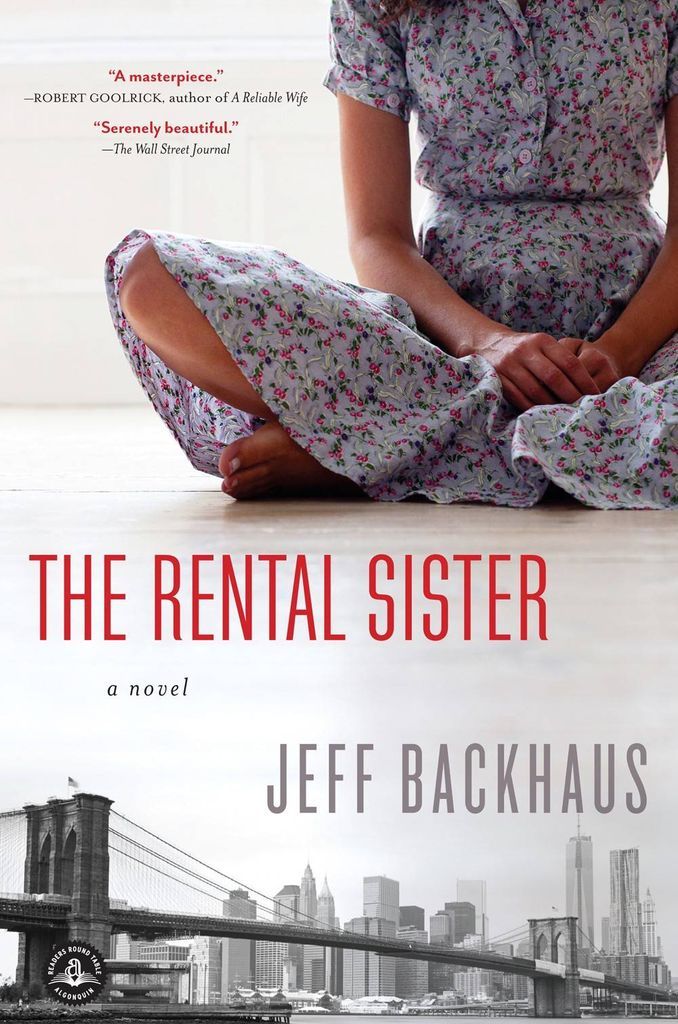 The Rental Sister by Jeff Backhaus (Algonquin Books)
Megumi, a young Japanese woman living in New York and hiding from her past, is hired to help rescue Thomas, an enigmatic, scarred man who has isolated himself in his bedroom for three years. With the tacit acceptance of Thomas's wife, a passionate relationship develops between Megumi and Thomas. Its emotional impact and surprising conclusion will leave all three characters forever changed. Mirroring both East and West in its search for healing,?The Rental Sister pierces the emotional walls of grief and delves into the power of human connection to break through to the world waiting outside.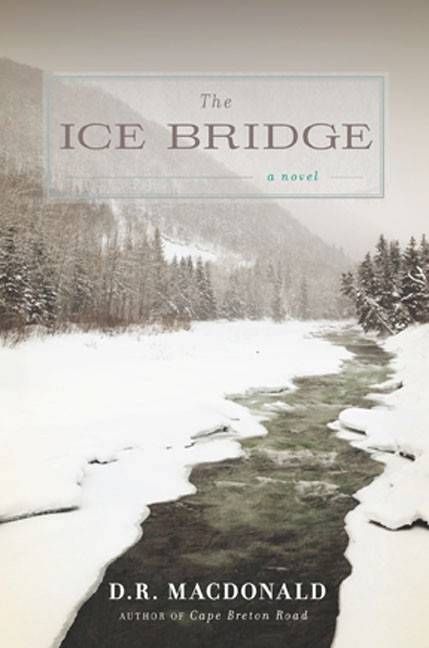 The Ice Bridge by D.R. MacDonald (Counterpoint)
Anna Starling flees a dissolving marriage in California to save herself and her artistic career, and rents a house in the isolated landscape of Cape Breton. There, her life intersects with that of her neighbor Red Murdock, a cabinetmaker who has recently lost Rosaire, the great love of his life, to cancer. Surrounded by the old ghosts of this landscape and the echoes of the indigenous Scottish culture that once lived in this isolated community, Anna and Murdock slowly come together just as the modern world encroaches on their town. When a local drug-smuggling ring starts to impede on their natural landscape, Anna finds herself caught in the crosshairs, and both she and Murdock must shake off the past in order to contend with the dark forces swirling all around them.
Look Who's Morphing by Tom Cho (Arsenal Pulp Press)
First published to acclaim in Australia, Look Who's Morphing by Asian Australian writer Tom Cho is a funny, fantastical, often outlandish collection of stories firmly grounded in popular culture. Often with his family, the book's central character undergoes a series of startling physical transformations, shape-shifting through figures drawn from film and television, music and books, porn flicks and comics. He is Godzilla, a Muppet, a gay white male stud, and Whitney Houston's bodyguard; the Fonz, a robot, the von Trapp family's caretaker, a Ford Bronco 4×4-and in the book's lavish climax, a one-hundred-foot-tall guitar-wielding rock star performing for an adoring troupe of fans in Tokyo.
Throughout the stories, there is a pervasive questioning of the nature of identity, whether cultural, racial, sexual, gender, or all of the above, and the way it is constructed in a world filled with the white noise of pop culture. Look Who's Morphing is a stylish, highly entertaining literary debut in which nothing-not even one's body-can be taken for granted.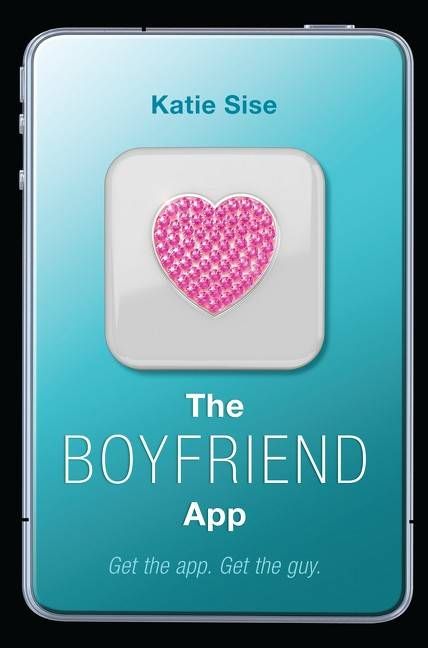 The Boyfriend App by Katie Sise (Balzer + Bray)
Computer-whiz Audrey McCarthy feels most at home in a tech lab surrounded by fellow geeks. Once popular and fearless, she hasn't been the same since her dad died. And her ex–best friend, gorgeous queen bee Blake Dawkins, has turned into her worst nightmare. Audrey is counting the minutes until high school is over and she can get out of Dodge and go to college—that is, if she can find a scholarship.

So when Public Corporation, a giant tech company, announces a contest for the best app developed by a high schooler—with $200,000 in prize money—Audrey is spurred into action. She comes up with an idea so simple, yet so brilliant, she can't believe it hasn't been done: the Boyfriend App.

With a simple touch of the screen, romance blooms among the unlikeliest couples in high school, and people start to take notice. But it's not quite enough.

To beat out the competition, Audrey will have to dig deeper. And she does—right into a scandal that would rock Public to its core. Suddenly the Boyfriend App lands Audrey where she never expected to be: in the middle of the limelight, passionately kissed by the hottest guys in school, causing complete and utter mayhem. But can it bring her true love?
The Widow's Walk by Robert Barclay (William Morrow)
His name was Garrett Richmond and he had always wanted to live by the ocean. So when the opportunity to buy-and renovate-the old home known as Seaside arrived, he leapt at the chance. Never mind that his friends and family thought he was crazy, he knew he could return this lonely mansion, worn by time, wind, and neglect, to its former beauty. But Seaside was more than just a project; it was spot that had called to him his entire life.

And then one night he saw her.

Her name is Constance Elizabeth Canfield and she tells him Seaside has been her home for over 150 years. But Constance is no ghost; rather, she claims that she has been somehow magically trapped between this life and the next. At first, Garrett can't believe her crazy story-the woman had to be lying! And yet, there was something about Constance that was from another time…

Soon this mysterious woman, and flesh and blood man share a closeness they cannot deny. But just as their love begins to bloom, Constance's presence starts mysteriously fading away, soon to be gone forever. Is their love doomed-or is it strong enough to transcend time, and even death itself?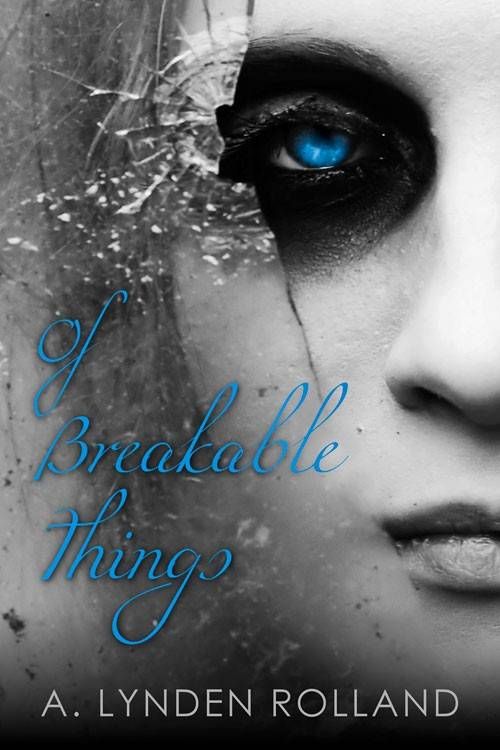 Of Breakable Things by A. Lynden Rolland (Month9Books)
When Chase dies tragically, Alex embraces her own mortality. What she didn't expect was that she'd have to make a choice: forget the years of pain and suffering once and for all, or linger as a spirit and get another chance at life and love.

Alex doesn't hesitate to choose; she'd follow Chase anywhere. But the spirit world is nothing like she expected, and Alex finds she's forced to fight for her life once more. For even in a world where secrets are buried much deeper than six feet under, a legacy can continue to haunt you-and in a place this dangerous, no one is resting in peace.