This content contains affiliate links. When you buy through these links, we may earn an affiliate commission.
In Fresh Ink, we highlight and discuss some of the week's most exciting new books.
HARDCOVER RELEASES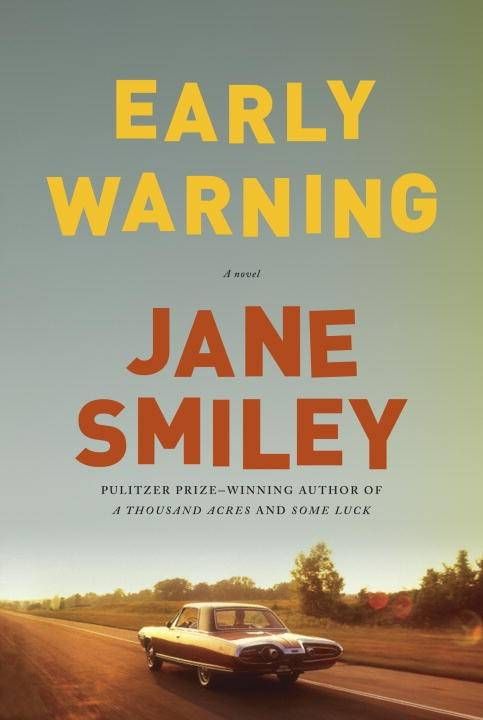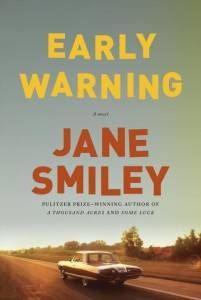 Early Warning by Jane Smiley (Knopf)
Early Warning opens in 1953 with the Langdon family at a crossroads. Their stalwart patriarch, Walter, who with his wife, Rosanna, sustained their farm for three decades, has suddenly died, leaving their five children, now adults, looking to the future. Only one will remain in Iowa to work the land, while the others scatter to Washington, D.C., California, and everywhere in between.
As the country moves out of post–World War II optimism through the darker landscape of the Cold War and the social and sexual revolutions of the 1960s and '70s, and then into the unprecedented wealth—for some—of the early 1980s, the Langdon children each follow a different path in a rapidly changing world. And they now have children of their own: twin boys who are best friends and vicious rivals; a girl whose rebellious spirit takes her to the notorious Peoples Temple in San Francisco; and a golden boy who drops out of college to fight in Vietnam—leaving behind a secret legacy that will send shock waves through the Langdon family into the next generation.
Capturing a transformative period through richly drawn characters we come to know and care deeply for, Early Warning continues Smiley's extraordinary epic trilogy, a gorgeously told saga that began with Some Luck and will span a century in America. But it also stands entirely on its own as an engrossing story of the challenges—and rewards—of family and home, even in the most turbulent of times, all while showcasing a beloved writer at the height of her considerable powers.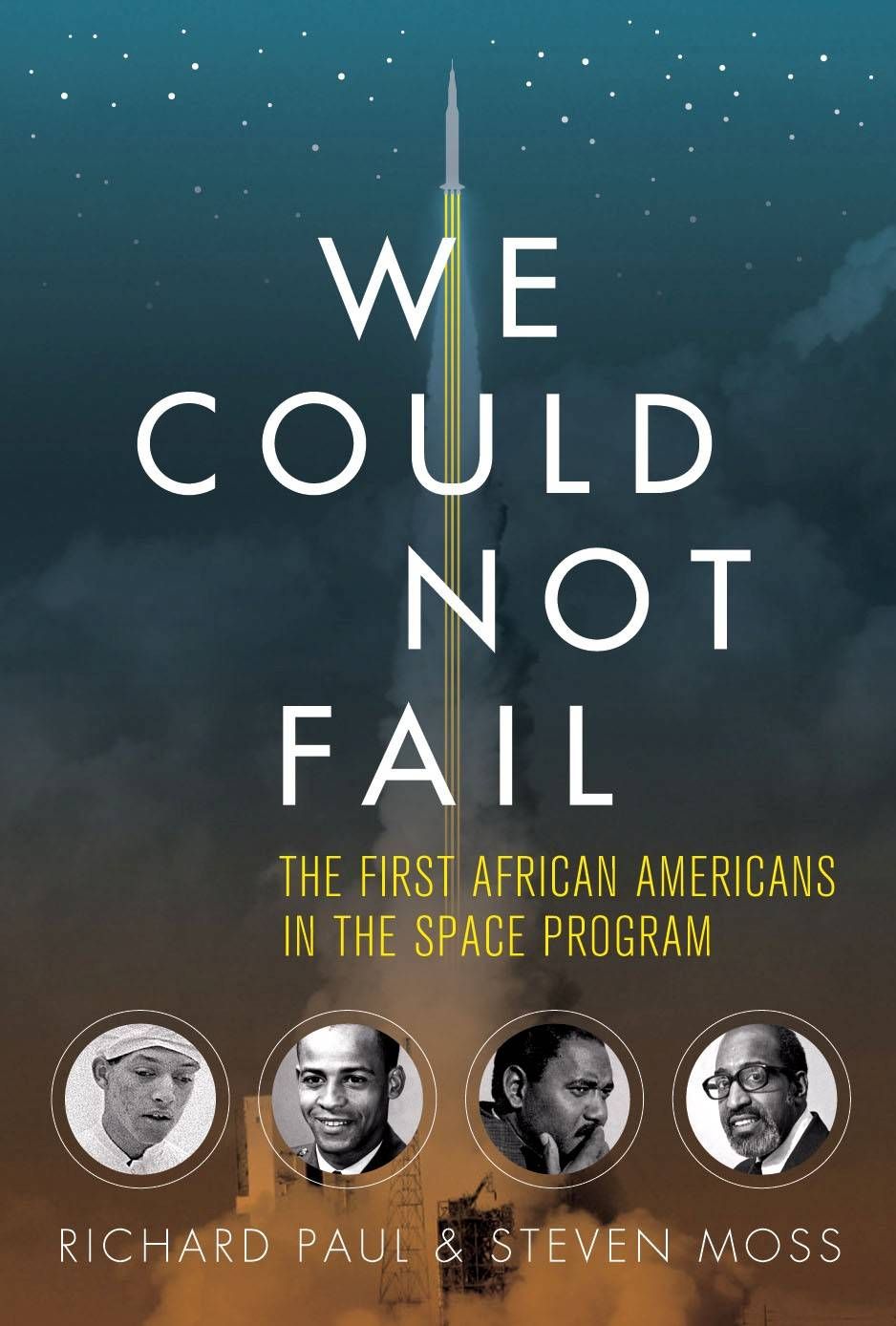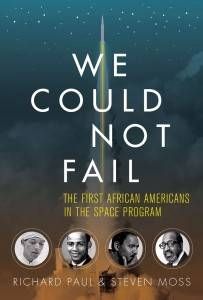 We Could Not Fail: The First African Americans in the Space Program by Richard Paul (University of Texas Press)
The Space Age began just as the struggle for civil rights forced Americans to confront the long and bitter legacy of slavery, discrimination, and violence against African Americans. Presidents John F. Kennedy and Lyndon Johnson utilized the space program as an agent for social change, using federal equal employment opportunity laws to open workplaces at NASA and NASA contractors to African Americans while creating thousands of research and technology jobs in the Deep South to ameliorate poverty. We Could Not Fail tells the inspiring, largely unknown story of how shooting for the stars helped to overcome segregation on earth.
Richard Paul and Steven Moss profile ten pioneer African American space workers whose stories illustrate the role NASA and the space program played in promoting civil rights. They recount how these technicians, mathematicians, engineers, and an astronaut candidate surmounted barriers to move, in some cases literally, from the cotton fields to the launching pad. The authors vividly describe what it was like to be the sole African American in a NASA work group and how these brave and determined men also helped to transform Southern society by integrating colleges, patenting new inventions, holding elective office, and reviving and governing defunct towns. Adding new names to the roster of civil rights heroes and a new chapter to the story of space exploration, We Could Not Fail demonstrates how African Americans broke the color barrier by competing successfully at the highest level of American intellectual and technological achievement.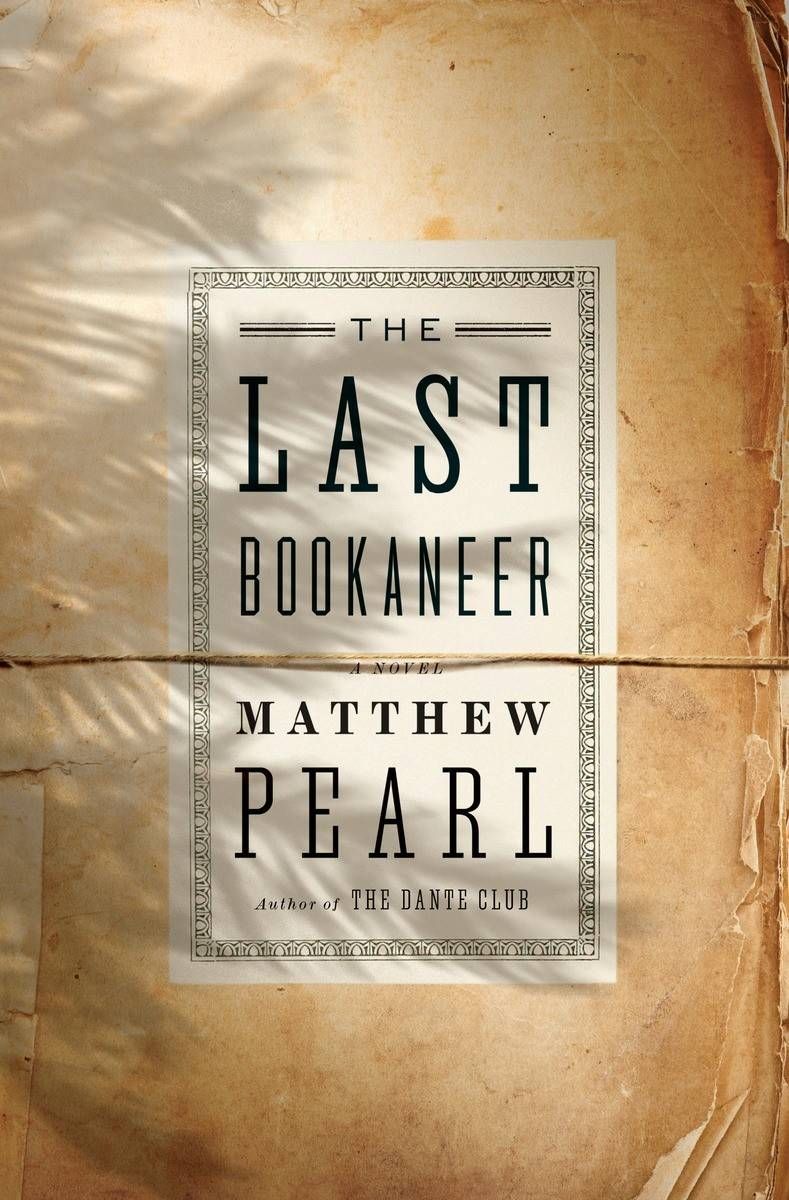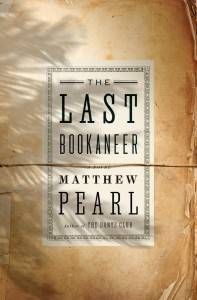 The Last Bookaneer by Matthew Pearl (The Penguin Press)
A golden age of publishing on the verge of collapse. For a hundred years, loose copyright laws and a hungry reading public created a unique opportunity: Books could be published without an author's permission with extraordinary ease. Authors gained fame but suffered financially—Charles Dickens, Mark Twain, Robert Louis Stevenson, to name a few—but publishers reaped enormous profits while readers got their books on the cheap. The literary pirates who stalked the harbors, coffeehouses, and printer shops for the latest manuscript to steal were known as bookaneers.
Yet on the eve of the twentieth century, a new international treaty is signed to protect authors and grind this literary underground to a sharp halt. The bookaneers, of course, would become extinct. In The Last Bookaneer, Matthew Pearl gives us a historical novel set inside the lost world of these doomed outlaws and the incredible heist that brought their era to a close.
On the island of Samoa, a dying Robert Louis Stevenson labors over a new novel. The thought of one last book from the great author fires the imaginations of the bookaneers, and soon two adversaries—the gallant Pen Davenport and the monstrous Belial—set out for the south Pacific island. Pen Davenport—a tortured criminal genius haunted by his past—is reluctantly accompanied by Fergins, the narrator of our story, who has lived a quiet life of bookselling before being whisked across the world on his friend's final caper. Fergins soon discovers the supreme thrill of aiding Davenport in his quest: to steal Stevenson's manuscript and make a fortune before the new treaty ends the bookaneers' trade forever.
Yet Samoa holds many secrets of its own, and the duo's bookish concerns clash with the island's violent destiny. A colonial war is afoot between the British, American, and German powers; even as Stevenson himself quietly supports native revolutionaries from high in his mountain compound. Soon Pen and Fergins are embroiled in a conflict larger, perhaps, than literature itself.
Illuminating the heroics of the bookaneers even while conjuring Stevenson himself to breathtaking life, Pearl'sThe Last Bookaneer is a pageturning journey to the dark heart of a forgotten literary era.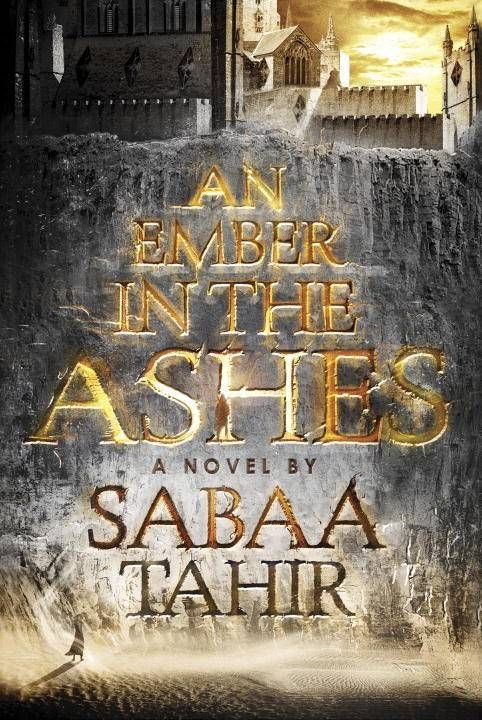 An Ember in the Ashes by Sabaa Tahir (Razorbill)
In the Martial Empire, is it the soldier or the slave who's truly free?
Laia is a Scholar living under the brutal rule of the Martial Empire. When her brother is arrested for treason, Laia goes undercover as a slave at the empire's greatest military academy in exchange for assistance from other Scholars who claim that they will help to save her brother from execution. At the academy, Laia meets Elias, the academy's finest soldier—and secretly, its most unwilling. Elias is considering deserting the military, but before he can, he's ordered to participate in the Trials, a ruthless contest to choose the next Martial emperor. It is not long before the far-reaching arm of Trials snatches not just Elias but Laia as well; and soon the two will find that their destinies are more intertwined than either could have imagined and that their choices will change the future of the empire itself.
PAPERBACK RELEASES
Where Women Are Kings by Christie Watson (Other Press)
Elijah, seven years old, is covered in scars and has a history of disruptive behavior. Taken away from his birth mother, a Nigerian immigrant in England, Elijah is moved from one foster parent to the next before finding a home with Nikki and her husband, Obi.
Nikki believes that she and Obi are strong enough to accept Elijah's difficulties—and that being white will not affect her ability to raise a black son. They care deeply for Elijah and, in spite of his demons, he begins to settle into this loving family. But as Nikki and Obi learn more about their child's tragic past, they face challenges that threaten to rock the fragile peace they've established, challenges that could prove disastrous.
The Girl with All the Gifts by M.R. Carey (Orbit)
Melanie is a very special girl. Dr Caldwell calls her "our little genius."
Every morning, Melanie waits in her cell to be collected for class. When they come for her, Sergeant keeps his gun pointing at her while two of his people strap her into the wheelchair. She thinks they don't like her. She jokes that she won't bite, but they don't laugh.
The Girl With All the Gifts is a groundbreaking thriller, emotionally charged and gripping from beginning to end.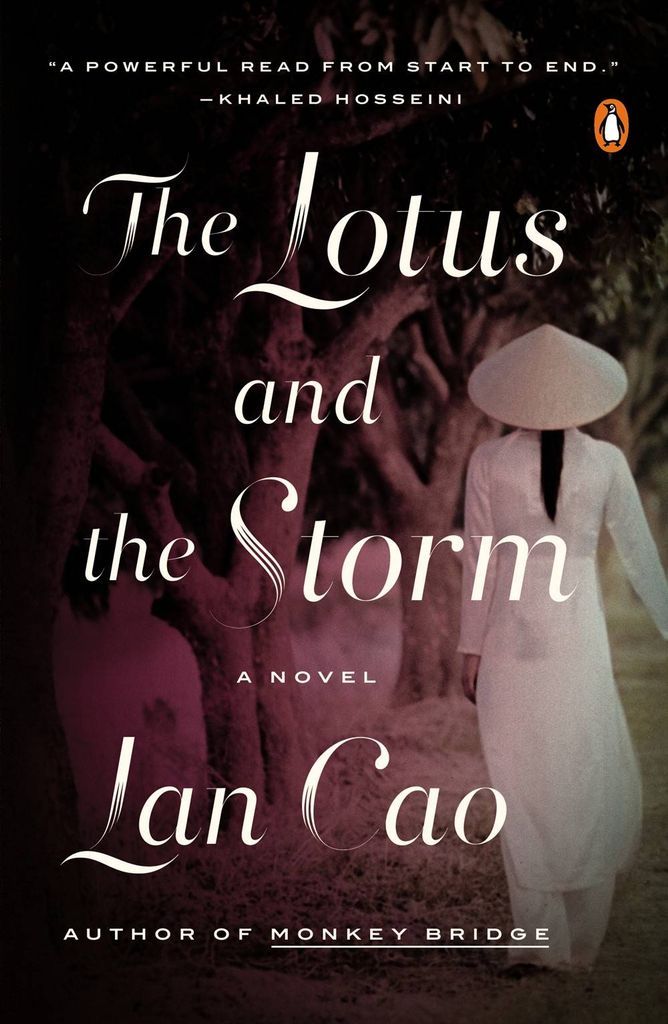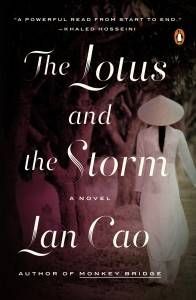 The Lotus and the Storm by Lan Cao (Penguin Books)
THE LOTUS AND THE STORM transports us to wartime Saigon—a world of street vendors and tamarind trees, green rice fields and the strains of the Rolling Stones; American compounds, military police making their everyday wartime rounds, and torrents of rain cooling the earth. Two young girls, Mai and Khanh, revel in it all as their father, Minh, goes off to work as an army commander while their mother, Quy, brisk and beautiful in her silk ao dai, drives off to conduct the family's business with Chinese merchants.
Four decades later in a Virginia suburb, the war is long over. Vietnam's flavors of clove and cinnamon have been recreated by a close-knit refugee community, but the lives of Minh and Mai, father and daughter, are haunted by ghosts, secrets, and the loss of their country. During the disastrous ending days, in a whirl of military signals and helicopter evacuations, Mai kept the memory of James, the American soldier who befriended her and her sister, close to her heart. But what happened to Cliff, the suave, handsome military advisor and family friend? And to Quy, the mother to whom Mai never had a chance to say goodbye? How will Mai cope with the trauma of war—episodes of blackened consciousness and lost time—and will the thay phap, a Vietnamese spirit exorcist, be able to heal her? THE LOTUS AND THE STORM is a passionate epic of love and war; an unmatched work of witness, inspiration, and courage, marking the welcome return of Lan Cao's singular voice, pitch-perfect, telling the story only she can tell.
____________________
Expand your literary horizons with New Books!, a weekly newsletter spotlighting 3-5 exciting new releases, hand-picked by our very own Liberty Hardy. Sign up now!