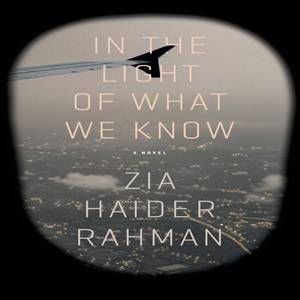 This content contains affiliate links. When you buy through these links, we may earn an affiliate commission.
HARDBACK RELEASES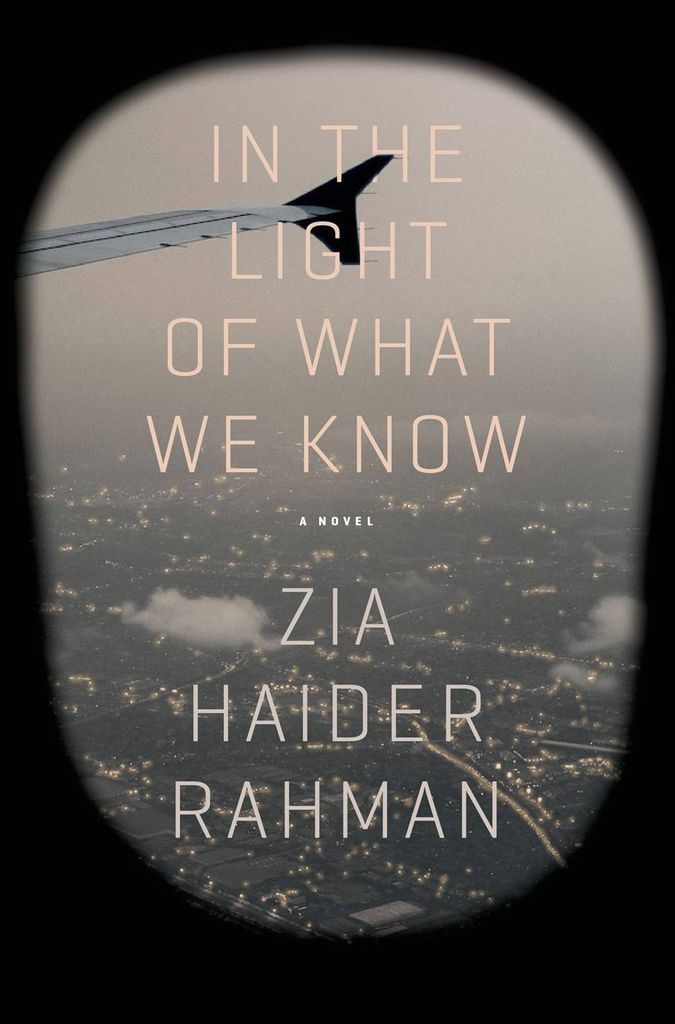 In the Light of What We Know by Zia Haider Rahman (Farrar, Straus and Giroux)
One September morning in 2008, an investment banker approaching forty, his career in collapse and his marriage unraveling, receives a surprise visitor at his West London townhouse. In the disheveled figure of a South Asian male carrying a backpack, the banker recognizes a long-lost friend, a mathematics prodigy who disappeared years earlier under mysterious circumstances. The friend has resurfaced to make a confession of unsettling power.
In the Light of What We Know takes us on a journey of exhilarating scope–from Kabul to London, New York, Islamabad, Oxford, and Princeton–and explores the great questions of love, belonging, science, and war. It is an age-old story: the friendship of two men and the betrayal of one by the other. The visitor, a man desperate to climb clear of his wrong beginnings, seeks atonement; and the narrator sets out to tell his friend's story but finds himself at the limits of what he can know about the world–and, ultimately, himself. Set against the breaking of nations and beneath the clouds of economic crisis, this surprisingly tender novel chronicles the lives of people carrying unshakable legacies of class and culture as they struggle to tame their futures.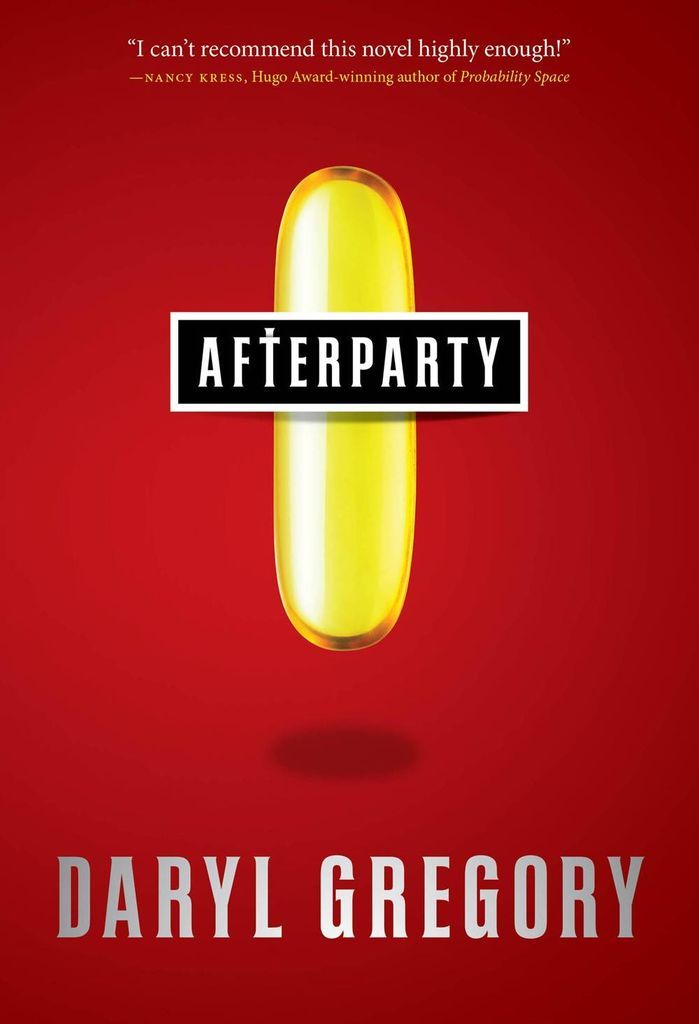 Afterparty by Daryl Gregory (Tor Books)
It begins in Toronto, in the years after the smart drug revolution. Any high school student with a chemjet and internet connection can download recipes and print drugs, or invent them. A seventeen-year-old street girl finds God through a new brain-altering drug called Numinous, used as a sacrament by a new Church that preys on the underclass. But she is arrested and put into detention, and without the drug, commits suicide.
Lyda Rose, another patient in that detention facility, has a dark secret: she was one of the original scientists who developed the drug. With the help of an ex-government agent and an imaginary, drug-induced doctor, Lyda sets out to find the other three survivors of the five who made the Numinous in a quest to set things right.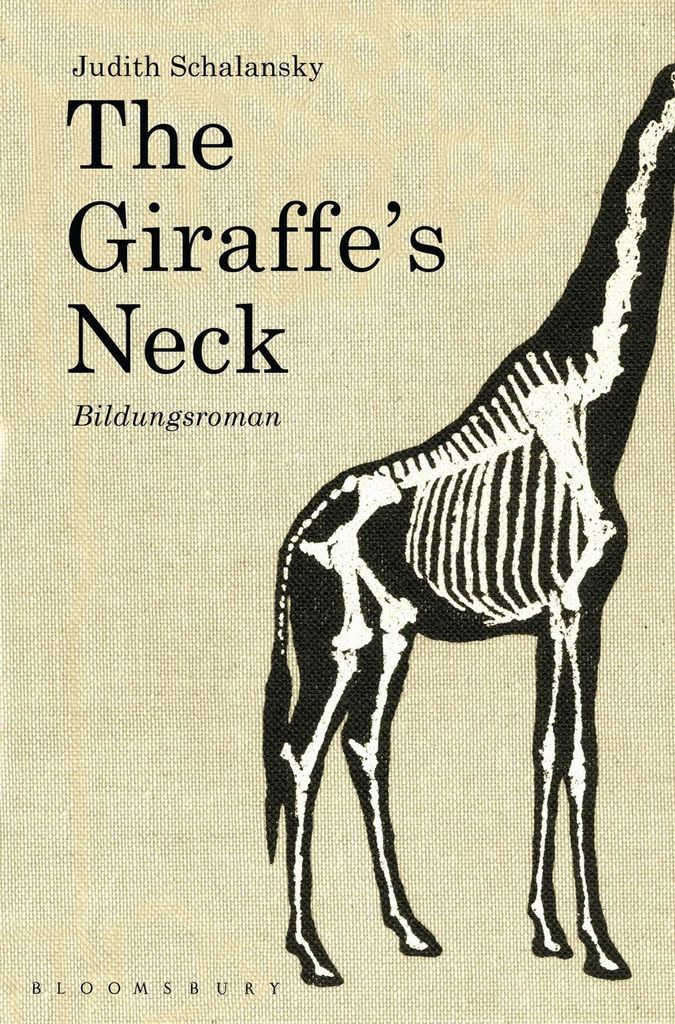 The Giraffe's Neck by Judy Schalansky (Bloomsbury USA)
Adaptation is everything. Inge Lohmark is well aware of that; after all, she's been teaching biology for more than thirty years. But nothing will change the fact that her school is going to be closed in four years: In this dwindling town in the eastern German countryside, there are fewer and fewer children. Inge's husband, who was a cattle inseminator before the reunification, is now breeding ostriches. Their daughter, Claudia, emigrated to the United States years ago and has no intention of having children. Everyone is resisting the course of nature that Inge teaches every day in class.
When Inge finds herself experiencing intense feelings for a ninth-grade girl, her biologically determined worldview is shaken. And in increasingly outlandish ways, she tries to save what can no longer be saved.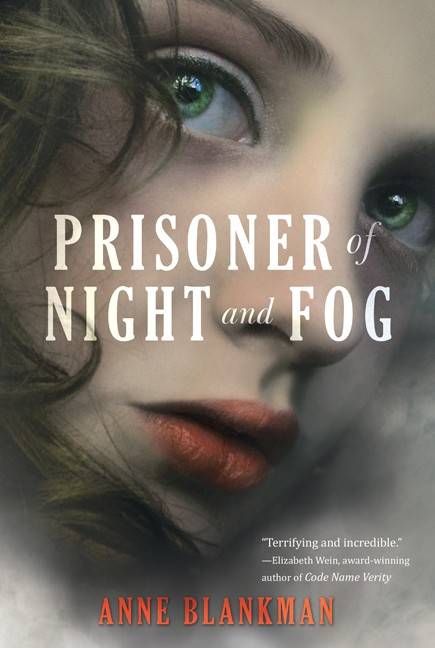 Prisoner of Night and Fog by Anne Blankman (Balzer + Bray)
In 1930s Munich, danger lurks behind dark corners and secrets are buried deep within the city. But Gretchen Müller, who grew up in the National Socialist Party under the wing of her uncle Dolf, has always been shielded from that side of society. Uncle Dolf has kept Gretchen's family in his cherished inner circle ever since her father traded his life for Dolf's, and Gretchen is his favorite, his pet.
Uncle Dolf is none other than Adolf Hitler. And Gretchen follows his every command.
Until she meets a fearless and handsome young Jewish reporter named Daniel Cohen, who claims that her father, the adored Nazi martyr, was actually murdered by an unknown comrade.
As Gretchen investigates the very people she always considered friends, she must decide where her loyalties lie. Will she choose the safety of life as a Nazi darling or will she dare to dig up the truth—even if it could get her and Daniel killed?
PAPERBACK RELEASES
The Panopticon by Jenni Fagan (Hogarth)
A few months shy of her sixteenth birthday, Anais Hendricks sits in the back of a police car in Midlothian, Scotland, headed for the Panopticon, a home for chronic young offenders. She can't remember the events that led her here, but across town a policewoman lies in a coma and there is blood on Anais's school uniform.
Put in foster care at birth, and moved through twenty-three placements before she even turned seven, Anais has been let down, or worse, by just about every adult she has ever met. And yet despite the parade of horrors visited upon her early life, Anais greets the world with a witty, blunt, and endlessly entertaining voice. Smart, funny and fierce, Anais is a counterculture outlaw.
In the Panopticon, Anais fears that the system that has turned its back on her will beat her down and break her spirit once and for all. But it is there that she also finds herself part of an ad hoc family and begins to make her first halting steps toward friendships, taking charge of her own fate and discovering the depth of her own strength.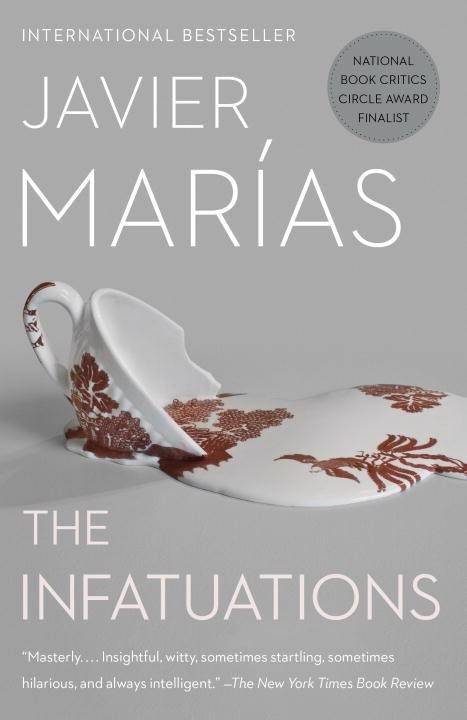 The Infatuations by Javier Marias (Vintage)
María Dolz stops at the same café for breakfast each day before work. There she finds herself drawn to a couple who is also there every morning. Observing their seemingly perfect life helps her escape the listlessness of her own. But when the man is brutally murdered and María approaches the widow to offer her condolences, what began as mere observation turns into an increasingly complicated entanglement. Invited into the widow's home, she meets-and falls in love with-a man who sheds disturbing new light on the crime. As María recounts this story, we are given a murder mystery brilliantly encased in a metaphysical enquiry, a novel that grapples with questions of love and death, chance and coincidence, and above all, with the slippery essence of the truth and how it is told.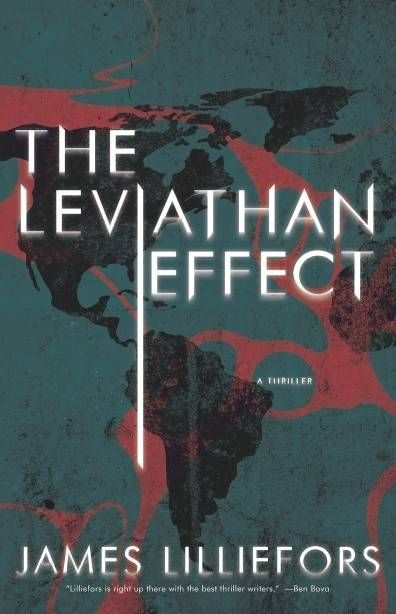 The Leviathan Effect by James Lilliefors (Soho Crime)
Homeland Security Secretary Catherine Blaine receives a frightening communication from a hacker identified only by the pseudonym Janus. The message is the latest in a series correctly predicting natural disasters around the world-disasters that, Janus claims, were manufactured, not natural at all. And, according to the email, unless the United States does as Janus instructs, another disaster is coming-a Category 5 hurricane that will hit the Eastern Seaboard and destroy the lives of tens of millions of people.
Unaware of the crisis in Washington, investigative journalist Jon Mallory stumbles on a list of seven prominent scientists who have been murdered over the past dozen years. When the person who gave him the list disappears herself, Jon realizes he has unwittingly become part of a deadly chain of events and contacts his brother, private intelligence contractor Charles, for help. Meanwhile, Catherine Blaine has also come to Charles for help tracking down the hacker Janus and uncovering the frightening new weather technology that threatens the world.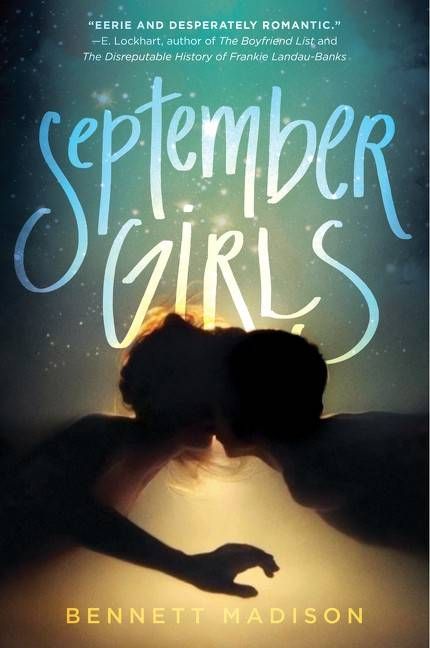 September Girls by Bennett Madison (HarperTeen)
When Sam finds himself in a sleepy beach town for the summer, it doesn't take long for him to realize there's something strange going on beneath its surface. Everywhere he looks, there are beautiful blond girls. Girls who seem inexplicably drawn to him.
One of the girls, DeeDee, is different. But just as he starts to fall for her, she pulls away, leaving him more confused than ever. He knows that if he's going to get her back, he'll have to uncover the secret of this beach and the girls who live here—and find out what they want from him.
Secrecy by Rupert Thomson (Other Press)
Zummo, a Sicilian sculptor, is summoned by Cosimo III to join the Medici court. Late seventeenth-century Florence is a hotbed of repression and hypocrisy. All forms of pleasure are brutally punished, and the Grand Duke himself, a man for whom marriage has been an exquisite torture, hides his pain beneath a show of excessive piety.

The Grand Duke asks Zummo to produce a life-size woman out of wax, an antidote to the French wife who made him suffer so. As Zummo wrestles with this unique commission, he falls under the spell of a woman whose elusiveness mirrors his own, but whose secrets are far more explosive. Lurking in the wings is the poisonous Dominican priest, Stufa, who has it within his power to destroy Zummo's livelihood, if not his life.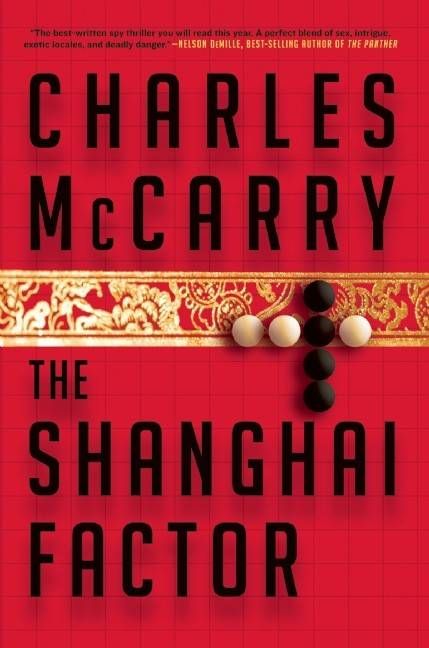 The Shanghai Factor by Charles McCarry (Mysterious Press)
A young American spy is sent to Shanghai to absorb the culture and language for a shadowy U.S. agency known only as HQ. While there, he meets a sultry and mysterious woman named Mei, leading to a torrid love affair. Soon the enigmatic head of HQ gives the spy a task that forces him to risk everything: go undercover as the American representative for a massive Chinese conglomerate and learn the secrets of the powerful CEO, who HQ believes to be involved with the nearly uncrackable Chinese Intelligence Agency, Guoanbu.

But the spy finds out that HQ isn't the only one tracking his every move-and that his tryst with Mei might have exposed more than just his heart. As the line between friend and foe blurs, the spy finds himself drawn into a deadly cat-and-mouse game between HQ and Guoanbu that might not only end his life, but upend the very balance of power between East and West.