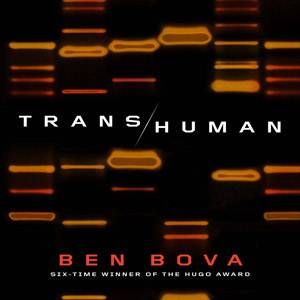 This content contains affiliate links. When you buy through these links, we may earn an affiliate commission.
HARDCOVER RELEASES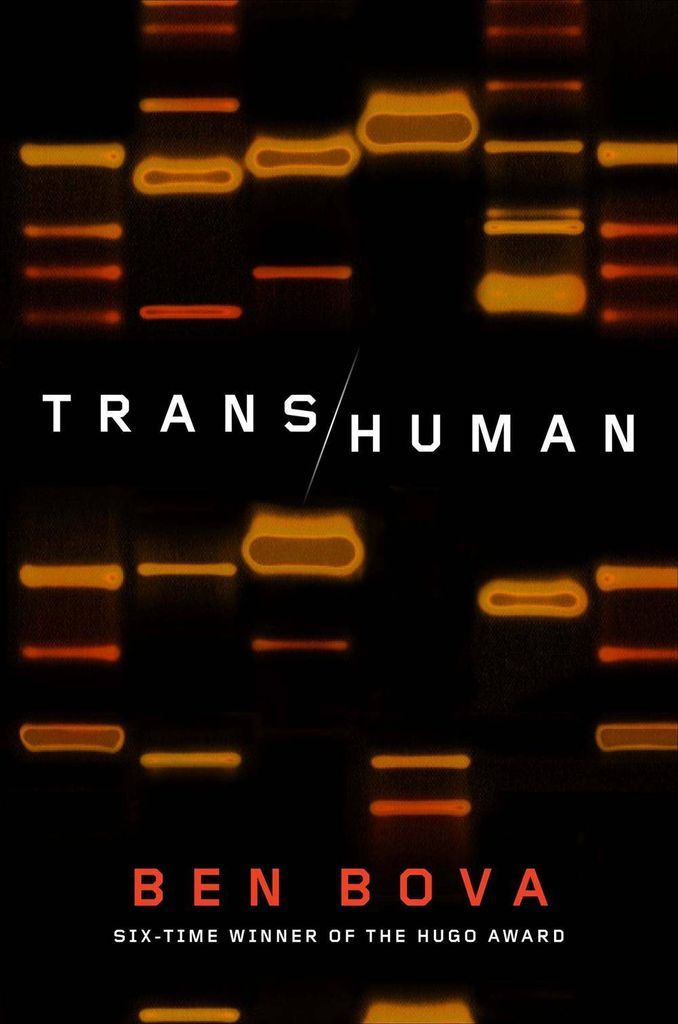 Transhuman by Ben Bova (Tor Books)
Luke Abramson, a brilliant cellular biologist who is battling lung cancer, has one joy in life, his ten-year-old granddaughter, Angela. When he learns that Angela has an inoperable brain tumor and is given less than six months to live, Abramson wants to try a new enzyme, Mortality Factor 4 (MORF4), that he believes will kill Angela's tumor.
However, the hospital bureaucracy won't let him do it because MORF4 has not yet been approved by the FDA. Knowing that Angela will die before he can get approval of the treatment, Abramson abducts Angela from the hospital with plans to take her to a private research laboratory in Oregon.
Luke realizes he's too old and decrepit to flee across the country with his sick granddaughter, chased by the FBI. So he injects himself with a genetic factor that will stimulate his body's production of telomerase, an enzyme that has successfully reversed aging in animal tests.
As the chase weaves across the country from one research facility to another, Luke begins to grow physically younger, stronger. He looks and feels the way he did thirty or forty years ago. Yet his lung cancer is not abating; if anything the tumors are growing faster.
And Angela is dying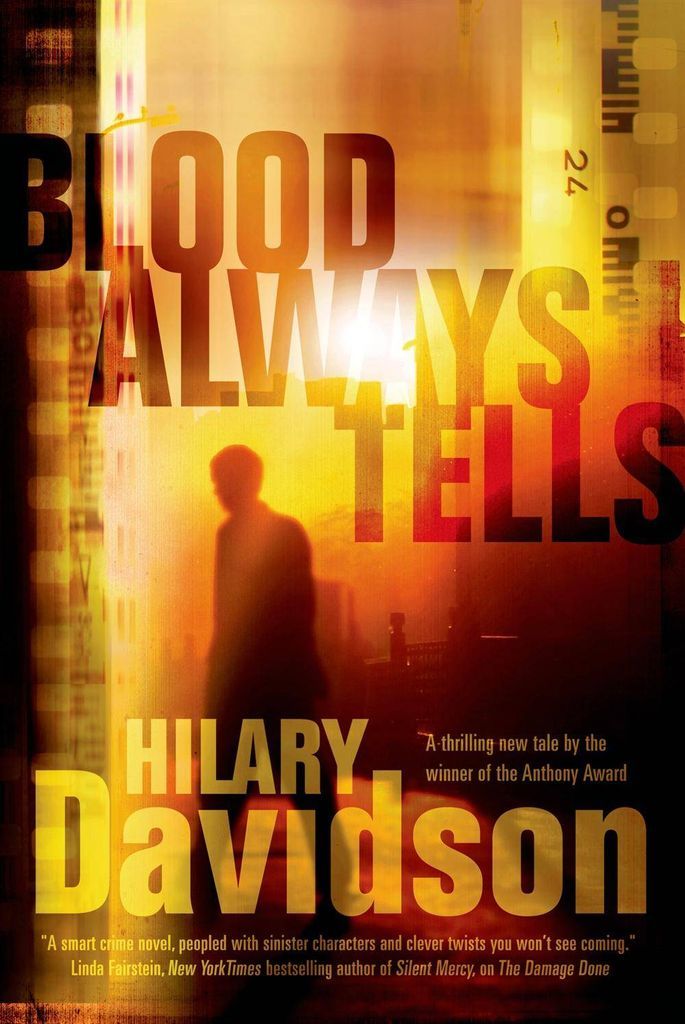 Blood Always Tells by Hilary Davidson (Forge Books)
Dominique Monaghan just wanted to get even with her two-timing, married boyfriend, a washed-up boxer stuck in a toxic marriage to a dangerously spoiled socialite. However, an elaborate blackmail scheme soon lands her in the middle of an unexpected kidnapping . . . and attempted murder. But who is actually out to kill whom?
Desmond Edgars, Dominique's big brother, has looked out for his wayward sister ever since their mother was convicted of murdering many years ago, so when he receives a frantic phone call from Dominique in the middle of the night, he drops everything to rush to the rescue. But to find out what has really happened to his sister, the stoic ex-military man must navigate a tangled web of murder and deception, involving a family fortune, a couple of shifty lawyers, and a missing child, while wrestling with his own bloody secrets . . . .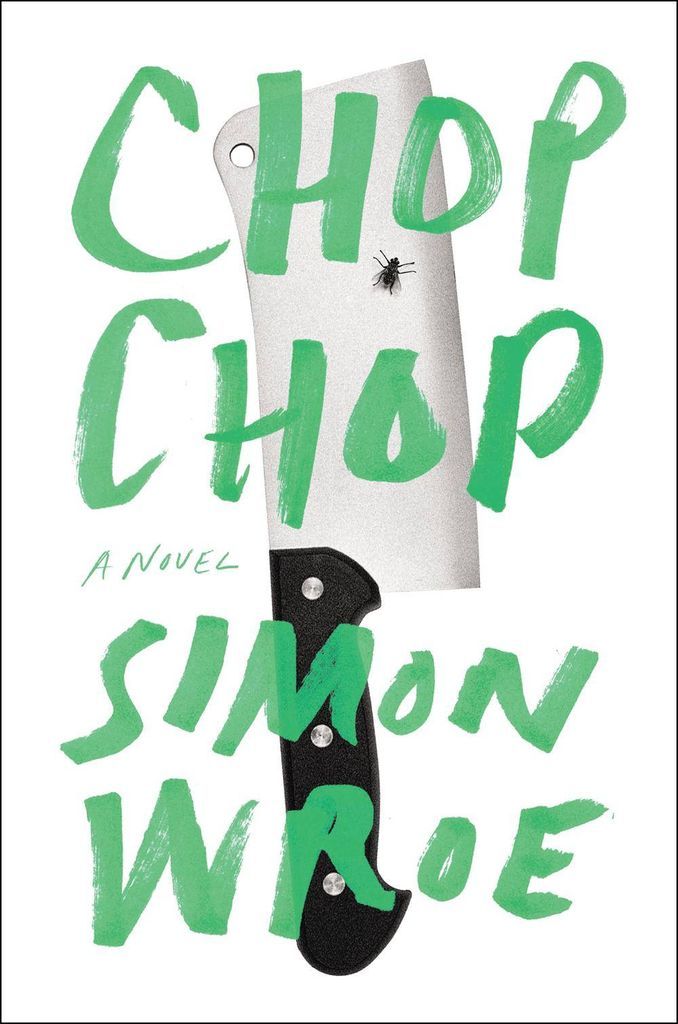 Chop, Chop by Simon Wroe (The Penguin Press)
Fresh out of the university with big dreams, our narrator is determined to escape his past and lead the literary life in London. But soon he is two months behind on rent for his depressing Camden Town bed-sit and forced to take a job doing grunt work in the kitchen of The Swan, a formerly grand restaurant that has lost its luster.Mockingly called "Monocle" by his boisterous co-workers for a useless English lit degree, he is suddenly thrust into the unbelievably brutal, chaotic world of professional cooking and surrounded by a motley cast of co-workers for which no fancy education could have prepared him. There's the lovably dim pastry chef Dibden, who takes all kinds of grief for his "girly" specialty; combative Ramilov, who spends a fair bit of time locked in the walk-in freezer for pissing people off; Racist Dave, about whom the less said the better; Camp Charles, the officious head waiter; and Harmony, the only woman in a world of raunchy, immature, drug- and rage-fueled men. But worst of all, there's Bob, the sadistic head chef, who runs the kitchen with an iron fist and a taste for cruelty that surprises and terrifies even these most hardened of characters.
Once initiated and begrudgingly accepted, Monocle enters into a strange camaraderie with his fellow chefs, one based largely on the speed and ingenuity of their insults. In an atmosphere that is more akin to a zoo—or a maximum security prison—than a kitchen he feels oddly at home. But soon an altogether darker tale unfolds as Monocle and his co-workers devise a plot to overthrow Bob and Monocle's dead-beat father (who has been kicked out of the family home) shows up at his door. Not only does his dad insist on sleeping on the floor of Monocle's apartment; he starts hanging out at The Swan's dissolute bar in the evenings. As the plan to oust Bob clicks into motion and the presence of his father causes Monocle to revisit lingering questions from his unhappy childhood, Chop Chop accelerates toward its blackly hilarious, thrilling, and ruthless conclusion.
The Other Story by Tatiana de Rosnay (St. Martin's Press)
Vacationing at a luxurious Tuscan island resort, Nicolas Duhamel is hopeful that the ghosts of his past have finally been put to rest… Now a bestselling author, when he was twenty-four years old, he stumbled upon a troubling secret about his family – a secret that was carefully concealed. In shock, Nicholas embarked on a journey to uncover the truth that took him from the Basque coast to St. Petersburg – but the answers wouldn't come easily.
In the process of digging into his past, something else happened. Nicolas began writing a novel that was met with phenomenal success, skyrocketing him to literary fame whether he was ready for it or not – and convincing him that he had put his family's history firmly behind him. But now, years later, Nicolas must reexamine everything he thought he knew, as he learns that, however deeply buried, the secrets of the past always find a way out.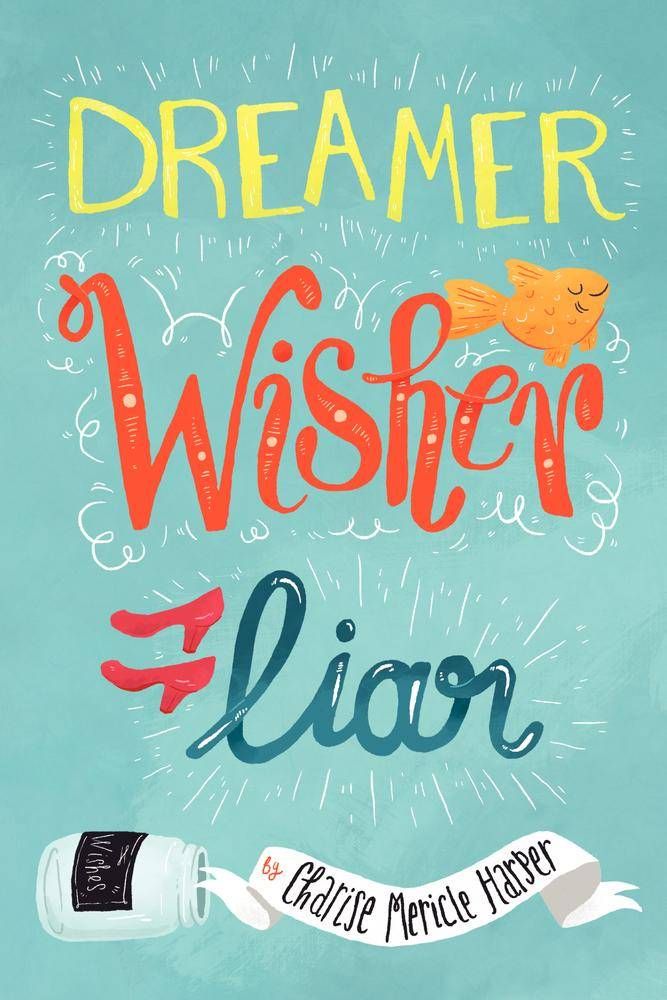 Dreamer, Wisher, Liar by Charise Mericle Harper (Balzer + Bray)
Ash is bracing herself for the worst summer of her life. Her best friend is moving away, and instead of being able to join her at camp for their last weeks together, Ash's mom has arranged for some strange little girl to come and stay with them.
Then seven-year-old Claire shows up. Armed with a love of thrift-shop clothes and an altogether-too-sunny disposition, Claire proceeds to turn Ash's carefully constructed life upside down. Besides, Ash has a secret. Ash, who is petrified of change and new people, has discovered a magical jar in her basement. It's a wish jar, filled with someone's old wishes—and it has the power to send her back in time and provide a window onto another friendship between two girls. Discovering her own connection to the girls' story shows Ash that her life is full of surprises and friends she never saw coming. And while this may not be the summer that she expected, it could actually turn out to be the best summer of her life.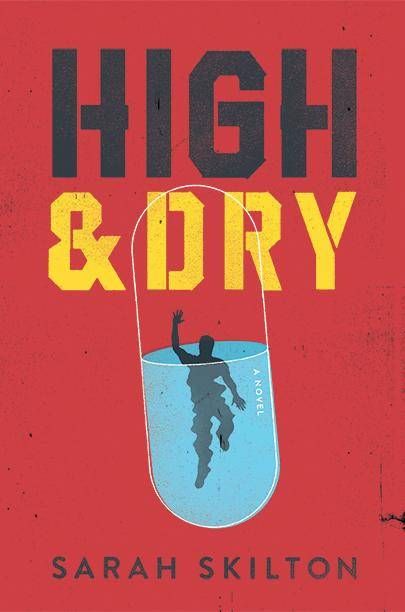 High and Dry by Sarah Skilton (Amulet Books)
Framed for a stranger's near-fatal overdose at a party, blackmailed into finding a mysterious flash drive everyone in school seems anxious to suppress, and pressured by his shady best friend to throw an upcoming match, high school soccer player Charlie Dixon is juggling more than his share of drama. Add in a broken heart and the drinking he's been doing to soothe it, and he's near the breaking point. In this fast-paced, layered mystery, Charlie spends a frantic week trying to clear his name, win back the girl of his dreams, and escape a past friendship that may be responsible for all his current problems. This book captures the tone and style of the best crime fiction while also telling a high-stakes story of peer pressure gone tragically awry.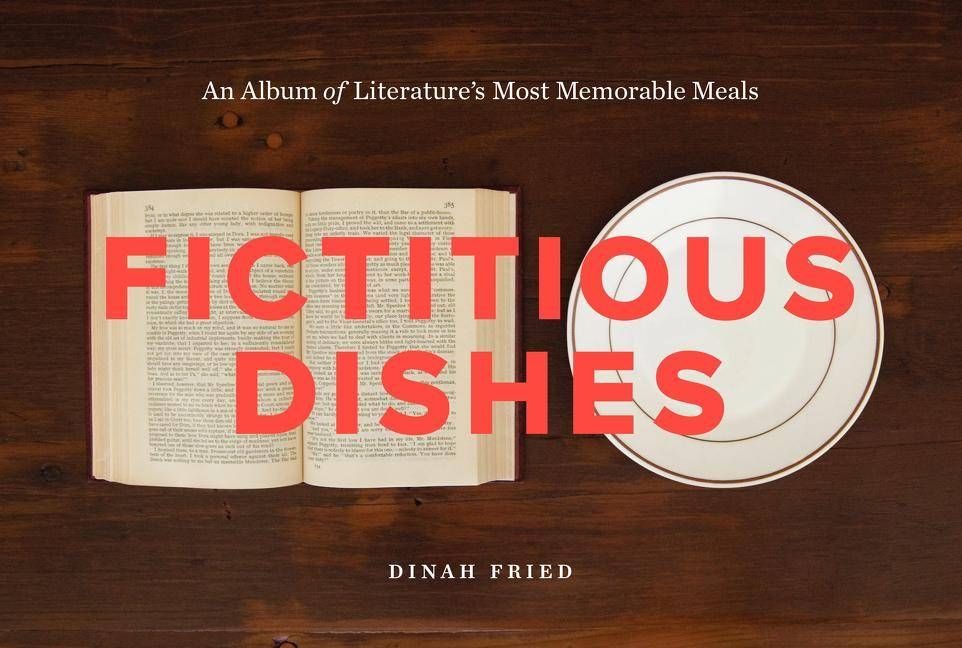 Fictitious Dishes by Dinah Fried (Harper Design)
In June 2012, graphic designer Dinah Fried posted five of her photographic and excerpt pairings to her website, dinahfried.com. Since that time, the images, which continue to attract many viewers daily, have received more than 200,000 hits and significant attention on Twitter and Tumblr, capturing a broad and varied audience worldwide. Rapidly gaining popularity, the photographs appeared in print and digital magazines and on hundreds of blogs, among them: The Huffington Post, The New Yorker, New York Magazine, The Today Show, Bon Appétit, Marie Claire, and more.
Featuring iconic book covers, illustrations, and atmospheric food shots, Fictitious Dishes presents 50 new pairings in an eye-catching format. To enhance the readers' experience, interstitial spreads throughout the book provide visual variety and cover culinary themes, including excerpts from additional works on topics ranging from "apple pie" to "chocolate," anecdotes about writers with appetites both healthy and spartan, writers' culinary predilections, fun facts about featured foods and their preparation in the context of the given era.
PAPERBACK RELEASES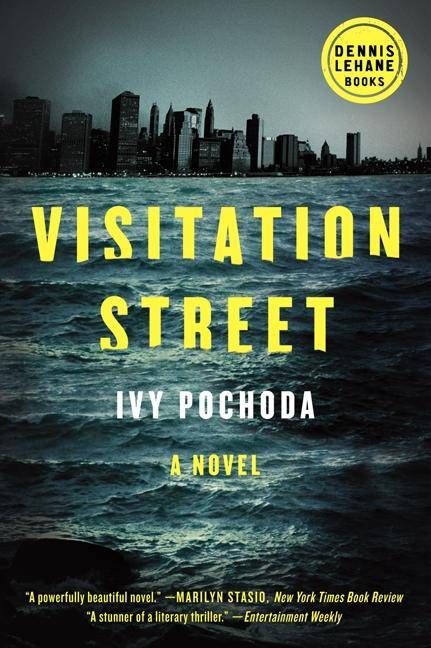 Visitation Street by Ivy Pochoda (Dennis Lehane Books/Ecco)
Summer in Red Hook, Brooklyn, an isolated blue-collar neighborhood where hipster gourmet supermarkets push against tired housing projects, and the East River opens into the bay. Bored and listless, looking for some wild and a little crazy fun, fifteen-year-old June and Val take a pink plastic raft out on the bay.
But on the water, in the humid night, the girls disappear. Only Val will survive, washed ashore, bruised and unconscious, in the weeds.
The shocking event will echo through a group of diverse residents, including Fadi, an ambitious Lebanese bodega owner; Cree, a lost teenager trying to get it together who unwittingly makes himself the cops' chief suspect; Jonathan, Julliard drop-out barfly, and would-be high school teacher; and Val, a grieving girl who must contend with the shadow of her missing friend and a truth she holds deep inside.
MILA 2.0 by Debra Driza (Katherine Tegen Books)
Mila was never meant to learn the truth about her identity. She was a girl living with her mother in a small Minnesota town. She was supposed to forget her past—that she was built in a secret computer science lab and programmed to do things real people would never do.
Now she has no choice but to run—from the dangerous operatives who want her terminated because she knows too much; and a mysterious group who wants to capture her alive and unlock her advanced technology. However, what Mila's becoming is beyond anyone's imagination, including her own, and it just might save her life.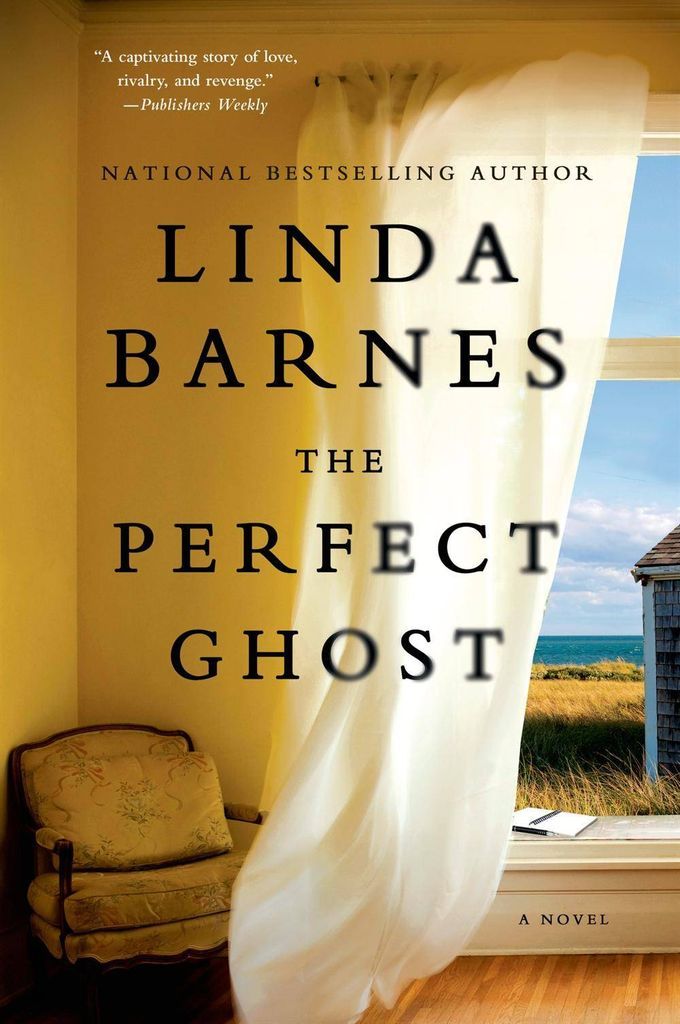 The Perfect Ghost by Linda Barnes (Minotaur Books)
Mousy and shy to the point of agoraphobic, Em Moore is the writing half of a celebrity biography team. Her charismatic partner, Teddy, does the interviewing and the public schmoozing. But Em's dependence on Teddy runs deeper than just the job—Teddy is her bridge to the world and the main source of love in her life. So when Teddy dies in a car accident, Em is devastated and alone in a world she doesn't understand. The only way she can honor his memory and cope with his loss is to finish the interviews for their current book—an "autobiography" of renowned and reclusive film director Garrett Malcolm.
Ensconced in a small cottage near Malcolm's Cape Cod home, Em slowly builds the courage to interview Malcolm the way Teddy would have. She finds Malcolm at once friendlier, more intimidating, and much sexier than she had imagined. But Em soon starts hearing whispers of skeletons in the Malcolm family closet. And then the police begin looking into the accident that killed Teddy, and Em's control on her life—tenuous at best—is threatened.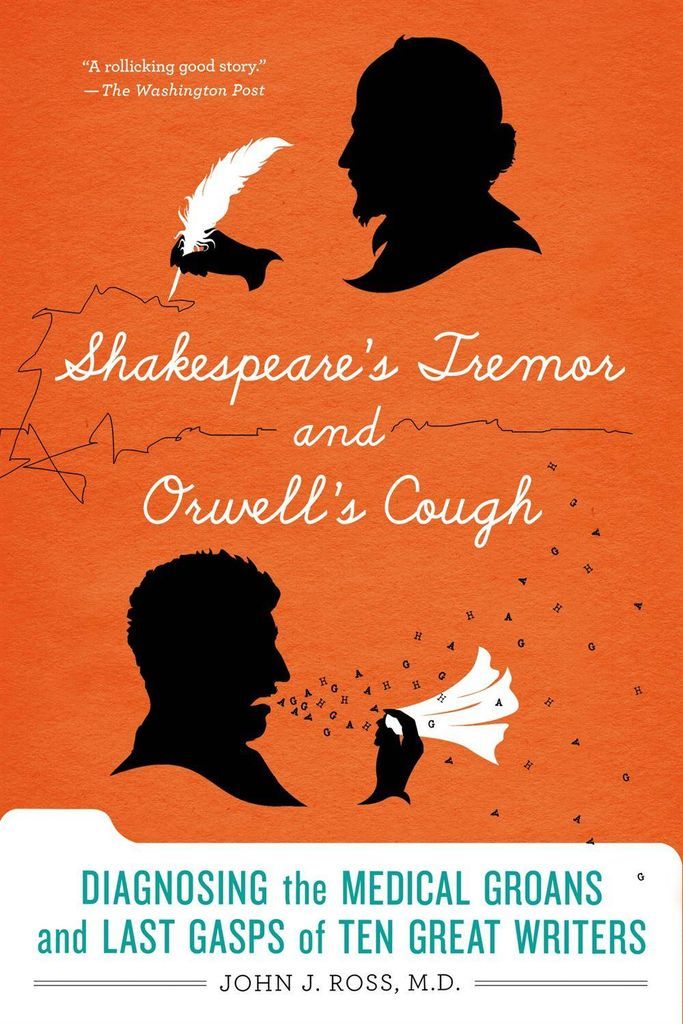 Shakespeare's Tremor and Orwell's Cough by John J. Ross, MD (St. Martin's Griffin)
Were Shakespeare's shaky handwriting, his obsession with venereal disease, and his premature retirement connected? Did Jonathan Swift's preoccupation with sex and filth result from a neurologic condition that might also explain his late-life surge in creativity? Were Herman Melville's disabling attacks of eye and back pain the product of "nervous affections"? Was Jack London's death the result of a series of self-induced medical misadventures? Why did W. B. Yeats' doctors dose him with toxic amounts of arsenic? Did James Joyce need several horrific eye operations because of an autoimmune disease acquired from a Dublin streetwalker?
The Bard meets House in this fascinating untold story of the impact of disease on the lives and works of some the finest writers in the English language. John Ross cheerfully debunks old biographical myths and suggests fresh diagnoses for these writers' real-life medical mysteries. He takes us way back, when leeches were used for bleeding and cupping was a common method of cure, to a time before vaccinations, sterilized scalpels, or real drug regimens. With a healthy dose of gross descriptions and a deep love for the literary output of these ten greats, John Ross is the doctor these writers should have had in their time of need.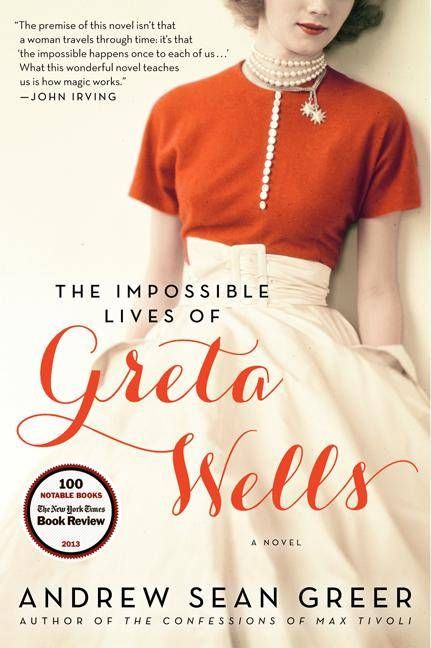 The Impossible Lives of Greta Wells by Andrew Sean Greer (Ecco)
After the death of her beloved twin brother, Felix, and the breakup with her longtime lover, Nathan, Greta Wells embarks on a radical psychiatric treatment to alleviate her suffocating depression. But the treatment has unexpected effects, and the Greta of 1985 finds herself transported to remarkably similar lives in different eras—as a bohemian and adulteress in 1918, and a devoted wife and mother in 1941—fraught with familiar tensions and difficult choices.
Traveling through time, the modern Greta learns that each reality has its own losses and rewards, and that her alternate selves are unpredictable, driven by their own desires and needs. And as the final treatment looms, one of these other selves could change everything.