This content contains affiliate links. When you buy through these links, we may earn an affiliate commission.
Recently, an author got a big deal for a new YA series. His interview in Publishers Weekly suggested that YA was lacking in morally complicated stories in which teens acted without adult manipulation. This is, as you might have guessed, inaccurate (to say the least). But where there is a need, there is a reading list of suggestions! And we have a few thoughts on what to read if you're interested in characters navigating chaotic worlds in which there is no clear-cut Good and Evil. Ok, more than a few. 14, to be precise.
The Hunger Games trilogy, Suzanne Collins: While it's certainly true that Katniss spends a lot of time being forced into crap and/or deadly situations by adults, she spends at least as much time (if not more) blowing up their plans and taking matters into her own hands. And I don't know that you can get much more ambiguous than the decisions she's forced to make.
The Dragon King Chronicles series, Ellen Oh: Kira inhabits a world cast in many shades of gray, as she tries to balance her duty to her family, her duty to her king, and her own desires and goals. Her adventures roam from the courts to several countries worth of traveling — road trip, anyone?
Tracked, Jenny Martin: How about an interstellar story? Phoebe Van Zant is a street racer pulled into a high-stakes political game, and she's not sure why. The process of finding out will take her on and off the track, as well as on and off a few planets.
The Impossible Knife of Memory, Laurie Halse Anderson: How do you deal with a father with PTSD, and try to have a normal teen existence at the same time? There are no easy choices for Hayley, whether she's at school or at home.
Gabi, A Girl in Pieces, Isabel Quintero: Just because you might shuttle between high school and home doesn't mean you're in a walled garden. Chaos and difficult decisions can find you anywhere, and often do, as Gabi well knows.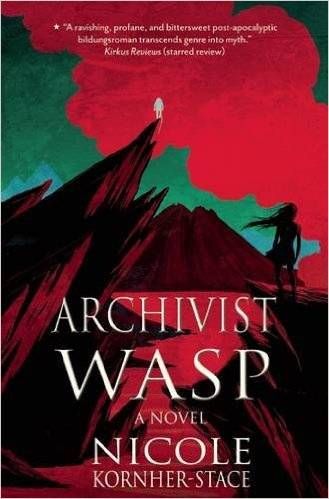 Archivist Wasp, Nicole Kornher-Stace: Wasp is the Archivist and a ghost hunter — heavy burdens to bear even before you add in the yearly "fight for your life" part. When she finally finds a reason to break free of her (only slightly of metaphorical) chains, it's to find herself in more dangerous situations. But answers she needs might lie on the other end of a dark journey, and she'll do what she has to to get to them.
Chaos Walking series, Patrick Ness: Todd has grown up in a world inhabited entirely by men. So the day a girl comes into his life is the day the world as he knows it disappears, and an altogether stranger one takes its place. His journeys — both geographic and personal — force him to reconsider everything he believes he knows.
Vengeance Bound, Justina Ireland: When your mission in life is to deliver Justice and there are vengeful deities living inside your brain, you don't have a lot of time to ponder your choices. Or do you? Amelie finds out when she encounters the first boy to make her mind go quiet.
Everything, Everything, Nicola Yoon: Sometimes your family does try to control everything about your life. Sometimes, you need to be in a sterile environment, and stay safe. Sometimes, but sometimes not. Maddy learns the hard way that love and family, and their intersections, aren't always for your own good.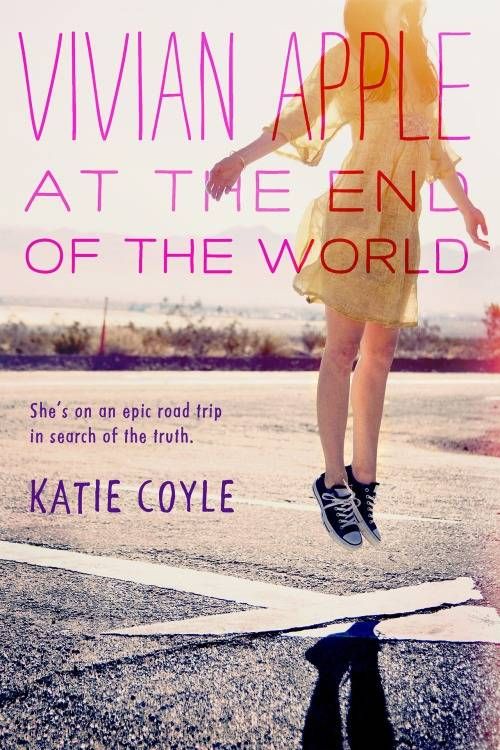 Vivian Apple at the End of the World, Katie Coyle: Grown-ups have manipulated the world, alright — right into the end times. Only the end times might not actually have arrived. Vivian and her friends set off across the country trying to find their families and their futures, and it's as hard to tell friend from foe as it is right from wrong.
More Happy Than Not, Adam Silvera: Happiness is what we all want and deserve, right? How far can you — should you — go to get it? What is — should be? can be? — more important in life? Aaron works through all these questions and more in this incredibly moving debut.
Like No Other, Una LaMarche: When you've been taught right from wrong your whole life, things should be simple. That they're not is just the start of Devorah and Jaxon's story.
The Absolutely True Diary of a Part-Time Indian, Sherman Alexie: Junior's problems may exist inside the walls of high school, but that doesn't mean that's where they end. Ambitious and motivated, he transfers from his reservation school to an all-white school, and has to learn to separate who he is, from who he wants to be, from who the world thinks he is.
Plus pretty much anything Judy Blume, y'all.
And, if you're looking for still more, here's a list from BNTeen earlier this year of morallly complex works of YA fiction.
What else do you recommend, Rioteers?