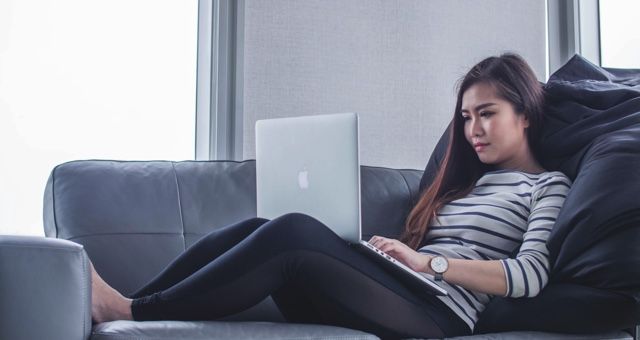 Lists
25 Great Nonfiction Essays You Can Read Online for Free
This content contains affiliate links. When you buy through these links, we may earn an affiliate commission.
I love reading books of nonfiction essays and memoirs, but sometimes have a hard time committing to a whole book. This is especially true if I don't know the author. But reading nonfiction essays online is a quick way to learn which authors you like. Also, reading nonfiction essays can help you learn more about different topics and experiences.
Besides essays on Book Riot, I love looking for essays on The New Yorker, The Atlantic, The Rumpus, and Electric Literature. But there are great nonfiction essays available for free all over the Internet. From contemporary to classic writers and personal essays to researched ones—here are 25 of my favorite nonfiction essays you can read today.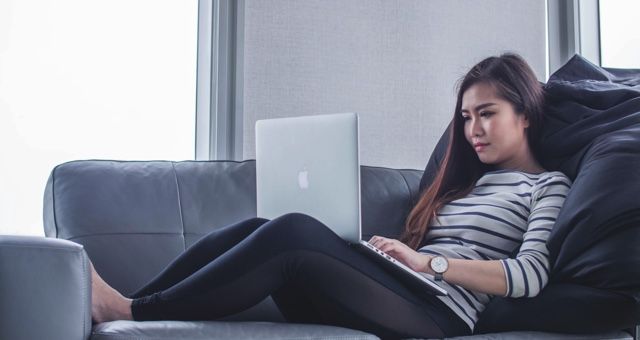 The author of We Should All Be Feminists writes a short essay explaining the danger of believing men and woman are equal only under certain conditions.
A 96-year-old woman discusses her shifting attitude towards death from her childhood in the 1920s when death was a taboo subject, to World War 2 until the present day.
There are many moving and important essays by James Baldwin. This one uses the lens of religion to explore the Black American experience and sexuality. Baldwin describes his move from being a teenage preacher to not believing in god. Then he recounts his meeting with the prominent Nation of Islam member Elijah Muhammad.
Biss uses the story of a white woman giving birth to a Black baby that was mistakenly implanted during a fertility treatment to explore racial identities and segregation in society as a whole and in her own interracial family.
A comprehensive deep dive into the world of high school football in a small West Texas town.
Coates examines the lingering and continuing affects of slavery on American society and makes a compelling case for the descendants of slaves being offered reparations from the government.
This is one of the most iconic nonfiction essays about writing. Didion describes the reasons she became a writer, her process, and her journey to doing what she loves professionally.
With knowledge of his own death, the famous film critic ponders questions of mortality while also giving readers a pep talk for how to embrace life fully.
In this personal essay, Engles celebrates the close relationship she had with her mother and laments losing her Korean fluency.
As she's writing an important script, Ephron imagines her life as a newly wealthy woman when she finds out an uncle left her an inheritance. But she doesn't know exactly what that inheritance is.
Ford describes the experience of getting to know her father after he's been in prison for almost all of her life. Bridging the distance in their knowledge of technology becomes a significant—and at times humorous—step in rebuilding their relationship.
There's a reason Gay named her bestselling essay collection after this story. It's a witty, sharp, and relatable look at what it means to call yourself a feminist.
Jamison discusses her job as a medical actor helping to train medical students to improve their empathy and uses this frame to tell the story of one winter in college when she had an abortion and heart surgery.
One woman describes her history with difficult fitting room experiences culminating in one catastrophe that will change the way she hopes to identify herself through clothes.
LaMarche examines her changing feelings about her own differently sized breasts.
A journalist looks back at her own biased reporting on a news story about the sexual assault and murder of a trans man in 1993. Minkowitz examines how ideas of gender and sexuality have changed since she reported the story, along with how her own lesbian identity influenced her opinions about the crime.
In this famous essay, Orwell bemoans how politics have corrupted the English language by making it more vague, confusing, and boring.
The famously funny personal essay author, writes about a distinctly unfunny topic of tobacco addiction and his own journey as a smoker. It is (predictably) hilarious.
"Joy" by Zadie Smith
Smith explores the difference between pleasure and joy by closely examining moments of both, including eating a delicious egg sandwich, taking drugs at a concert, and falling in love.
Tan tells the story of how her mother's way of speaking English as an immigrant from China changed the way people viewed her intelligence.
The prolific nonfiction essay and fiction writer travels to the Maine Lobster Festival to write a piece for Gourmet Magazine. With his signature footnotes, Wallace turns this experience into a deep exploration on what constitutes consciousness.
Washuta looks at her own contemporary Native American identity through the lens of stereotypical depictions from 1990s films.
E.B. White didn't just write books like Charlotte's Web and The Elements of Style. He also was a brilliant essayist. This nature essay explores the theme of fatherhood against the backdrop of a lake within the forests of Maine.
The inventor of "new journalism" writes about the creation of an American idea by telling the story of Thomas Jefferson snubbing a European Ambassador.
In this nonfiction essay, Wolf describes a moth dying on her window pane. She uses the story as a way to ruminate on the lager theme of the meaning of life and death.