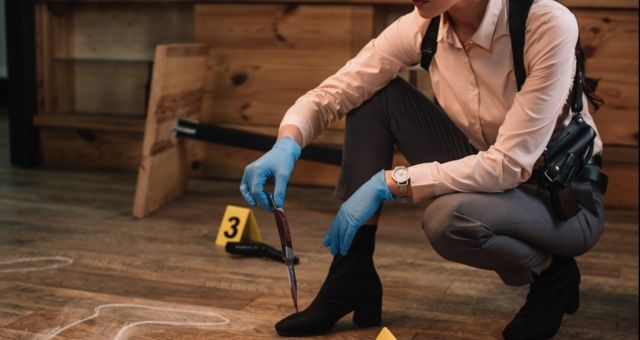 How To
How to Find Free Mystery Books Online
This content contains affiliate links. When you buy through these links, we may earn an affiliate commission.
Around here, we like mystery books. Like, really like them. We have curated lists about them, podcasts about them, and newsletters about them. But sometimes, quenching this thirst for constant new reads can get expensive, and my bank account (and yours) will be much happier with some free mystery books added to the TBR stacks. But where exactly can you find these elusive free mystery books? Let's get started.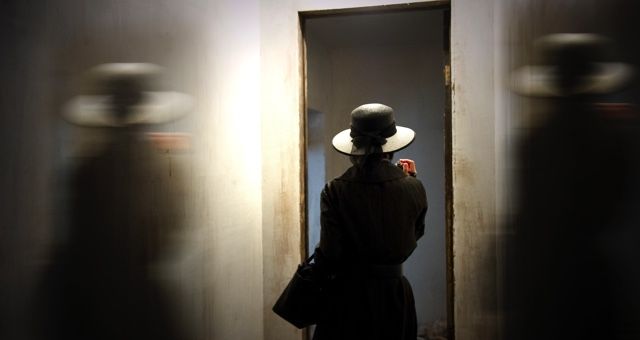 1. The Library
It may seem like an obvious first step to some people, but I also know plenty of people who don't utilize their local library! This is a great place to start looking for free books for your Kindle or other ereader, and so many libraries participate in digital lending programs now. Overdrive, Libby, and Hoopla are three of the most popular apps for digital downloading. Many libraries have extensive catalogs in their digital shelves, and you'll be able to find everything from Gillian Flynn to Sue Grafton to Agatha Christie using your local library.
And if you've never checked out digital materials before, we have how-to guides to help you do just that: learn how to listen to free audiobooks or learn about different apps to read ebooks. You can borrow books for free without ever leaving your couch!
2. Riveted
Riveted is a website run by Simon Teen and has full-length, free books online every single month. The books range across genres in the young adult space, so if you keep your eye on this site, you're sure to find great YA mystery books to read for free every month. Titles that have appeared on the site include Bad Girls with Perfect Faces and We Are the Ants.
3. The Short Story Project
If you're looking for a free mystery story to read but don't have a ton of time, like on a commute or while you're waiting in line at the bank, The Short Story Project has free stories available in any category. They helpfully break down stories by genre and even hashtag, so you can filter for free mystery books and even see the average time it will take to read.
They also have free audiobooks and audio short stories available if you are looking to listen. This mystery story translated from Spanish has more than 1,500 likes.
4. Public Domain Sites
Project Gutenberg is one of the most popular public domain collectors, and this site compiles books that have entered the public domain and converts them to digital books available to read for free. From Sir Arthur Conan Doyle to Agatha Christie, there are plenty of classic free detective stories to choose from.
Other sites that compile public domain titles are Europeana (collecting materials from European and British libraries) and ManyBooks.net.
5. Alternative Storytelling
If you're open to serial forms of storytelling, you can download free mystery podcasts, like Alice Isn't Dead, a story about a woman whose wife goes missing, so she sets out cross-country in a semi truck to find her.
Mystery stories in the form of podcasts are a great way to branch out and mix up your reading to find something new in a fun, episodic format. Other recommendations are Limetown—for fans of government cover-up and secret cities—and Deadly Manners, a closed-room Agatha Christie-style mystery/comedy that features celebrity narrators like Kristen Bell and LeVar Burton in the cast.
6. Self-Published Book Websites
Tired of free mystery books yet? If the previous content isn't enough, you can also utilize websites like WattPad and BookRix—online communities where authors publish materials and readers can rate, review, and discuss them. You can browse by genre to best curate your own free mystery books, and you can also chat with like-minded readers who love a good whodunit!
---
That should be enough to cover you for a while, but if you're as voracious a reader as we are, you can also head to another curated list for finding the best free books online.