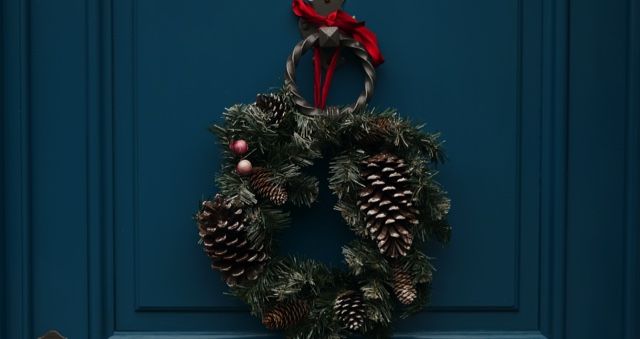 Fiction
4 of the Best Free Holiday Short Stories Online About Season's Drama
How did we ever function without the ubiquitous iPhone (or Android)? For bibliophiles everywhere, one of the the primary satisfactions with these devices is the ability to click on short stories. I most often do this new fiction search on my app for The New Yorker while waiting for the bus.
While waiting for a very late bus to arrive last week, I received an early holiday gift when I discovered a few online short stories that spoke directly to me: these December days are potentially deadly.
These four stories about the holiday experience do not drip of massive manufactured sentimentality that defines this time of year. Rather, these stories introduce us to characters who, despite their best efforts to prevent a holiday upset, the upset comes anyway.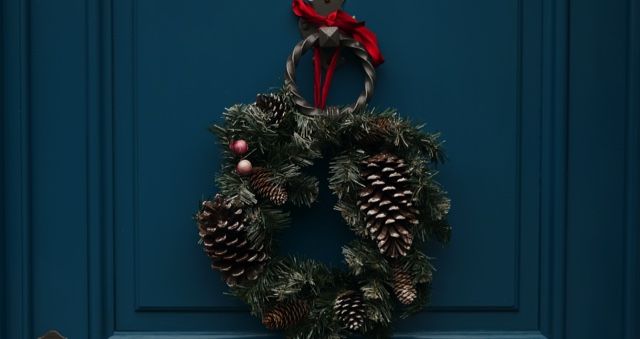 "North Of" by Marie-Helene Bertino
Let's start with Thanksgiving. The Marie Bertino short story published in 2012 on the literary website Electric Literature. North Of is written for anyone who has ever wondered why they bother to make the trip home for Thanksgiving.
North Of encapsulates every emotional disconnect possible associated with the November maelstrom known as Thanksgiving. There is the mother, who is flustered and tries and tries to have just one happy meal together, just one happy Thanksgiving for her two children is all that she wants.
But her two adult children never go along with her plan. They have their own sibling rivalry issues that they have agreed will never be resolved—especially this year when the sister arrives with her special Thanksgiving visitor.
The daughter returns home with Bob Dylan (yes, that Bob Dylan) who is self-absorbed and uninterested. The daughter thought her Thanksgiving visitor would impress her estranged brother, who really isn't impressed. He revels in his unsuccessful life—no job, no girlfriend, no prospects—yet still remains the extraordinary and gifted son whom everyone needs to navigate around lest he become explosive.
The daughter—also the narrator—experiences being the family member who has left home and who became successful in the entertainment business, yet each time she returns home, her success is never recognized. It happens again this time, even with Bob Dylan as her Thanksgiving visitor.
There is a quiet humor in North Of and any reader who leaves the house before Thanksgiving dinner has concluded will recognize themselves. "I have been vaulted from the Thanksgiving table. What's more American than that? How many people have left their steam filled homes to drive around and think about old things? I pass car after car."
There is subtle humor amidst the chaos—especially when Bob Dylan gets mistaken for Vincent Price at the local grocery store—but the reader is left with the certainty that next year's Thanksgiving for this family will not be much better.
How do we approach the holidays after the death of a loved one? Sandra Cisneros wrote about the passing of her father in a 1998 essay, "Un Poquito De Tu Amor."
Cisneros's beautiful essay is lyrical: The descriptions of the foods that dominated the Cisneros family Christmas feast, taken from the Polish, Spanish, Jamaican and Latinx cultures of Chicago has the reader begging to be invited to her next Christmas party. "History is present at our table. The doomed Emperor Maximilano's French bread as well as the Aztec corn tamales of the Americas, our Andalusian recipe for codfish, our moves in and out of neighborhoods where we were the brown corridor between Chicago communities at war with one another."
Cisneros's essay is a powerful questioning of the American affluent classes; usually the response is to turn our heads not to disrupt our easy feelings. Cisneros repeatedly asks herself the same question: how do we enjoy ourselves amid such tremendous want and suffering every minute of every day of our lives. "I thought of my father especially this holiday season. The day before Christmas, 1997, forty-five unarmed Mayas were slain while they prayed in a chapel in Acteal, Chiapas—twenty-one of them women, fourteen children…I know the deaths in Chiapas are linked to me here in the United States. I know the massacre is connected to removing native people from their land, because although the people are poor the land is very rich and the government knows this."
Cisneros did provide one clue on how to best to answer these questions of political oppression: she told a story. One of the best stories that conveys the enormity of goodwill and the elusive Christmas spirit.
I suppose there never is a good time to introduce one's new wife to their adult son. Christmas is probably the worst time; for Kaushik, a senior at Swarthmore College whose recently deceased mother is never far from his mind, the reality of his father's much younger wife and her two young daughters leaves him increasingly cold.
His father's remarriage leaves Kaushik even further isolated from his father than before. Kaushik is not angry at his father, just slightly surprised at his father's move towards willingness to "move on with life" as Kaushik still grieves the loss of his mother.
In the house where Kaushik and his father and mother shared many Christmases, Kaushik remains isolated—frozen and cold as the Massachusetts weather at Christmas.
He realized when he first entered his home that every photo, everything that spoke of his mother's presence in the house was removed. It was an affront to his mother's memory, his mother's intelligence and taste and her being—and it was orchestrated by his father for his new wife.
Jhumpa Lahiri writes of this nearly impossible situation—fraught with tension and bound to explode with some family upset—with an understated power and beauty. When the explosion does come, Kaushik realizes whatever trust he earned during his short visit with his new stepsisters is gone. Two small children will forever view this Christmas with Kaushik as one of their very worst.
Laura Lippman, author of 20 detective novels, wrote a holiday short story for the literary online journal The Rumpus that left me stunned. "Seasonal Work" is narrated by a wiser-than-her-years teenager. Somehow, she is still not sure how or why, she finds herself at the mercy of her grifter stepfather. Her had married and then gave birth to three young children, her step-siblings, before she died.
The grifter stepfather takes charge after the mother dies with an elaborate con job that happens every Christmas. The makeshift family moves to a new nondescript Texas town, the grifter stashes the children and their teenage half sister into a nondescript motel, then puts the plan into action.
The grifter's plan usually involves a con job regarding stolen Christmas toys. The grifter/father will appear on local TV, crying in misery that his motherless children will not have toys for Christmas. The public response, guided by the goodness of the Christmas spirit, always provides as they are gifted with toys and cash. One year a social worker gets involved and that's when the grifter/father becomes slightly unglued.
---
I highly recommend these holiday short stories. The good news: there are many, many unconventional holiday stories to enlighten and entertain. And the other good news: the holidays come just once a year.