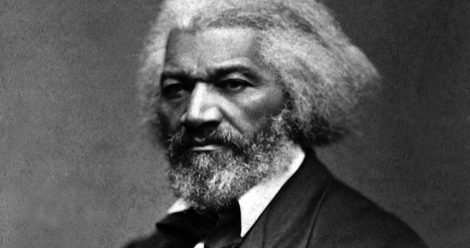 Nonfiction
Frederick Douglass Quotes on Slavery, Injustice, and Other Evil Things
This content contains affiliate links. When you buy through these links, we may earn an affiliate commission.
Frederick Douglass was an OG badass who had no time for mincing words or keeping his opinions to himself. There are Frederick Douglass quotes on just about everything any red-blooded American snowflake would care about, from women's rights and peace to advocating for free public education and working to end capital punishment.
That would be enough to keep most people busy, but those were just his side hustles—he spent most of his time working to end slavery and to get equal rights for other African Americans. He was fierce, he was wise beyond all measure, and he never gave up. In fact, just weeks before he died, a young black man asked him for his best advice. Douglass's response? "Agitate! Agitate! Agitate!"
It's fortunate that Frederick Douglass quotes exist and unfortunate that they're still as relevant as they are. Let's take a moment to appreciate the tirelessness of this incredible man and check out some Frederick Douglass famous quotes.
Frederick Douglass education quotes
"Once you learn to read you will be forever free."
"It is easier to build strong children than to repair broken men."
Frederick Douglass quotes about slavery
"Knowledge makes a man unfit to be a slave."
"What, to the American slave, is your Fourth of July?
"I answer: a day that reveals to him, more than all other days in the year, the gross injustice and cruelty to which he is the constant victim. To him, your celebration is a sham; your boasted liberty, an unholy license; your national greatness, swelling vanity; your sounds of rejoicing are empty and heartless; your denunciation of tyrants, brass-fronted impudence; your shouts of liberty and equality, hollow mockery; your prayers and hymns, your sermons and thanksgivings, with all your religious parade and solemnity, mere bombast, fraud, deception, impiety, and hypocrisy—a thin veil to cover up crimes which would disgrace a nation of savages."
"Slaves are generally expected to sing as well as to work."
"No man can put a chain about the ankle of his fellow man without at last finding the other end fastened about his own neck."
Frederick Douglass quotes about the struggle for justice
"If there is no struggle, there is no progress. Those who profess to favor freedom, and yet depreciate agitation, are men who want crops without plowing up the ground. They want rain without thunder and lightning. They want the ocean without the awful roar of its many waters. This struggle may be a moral one; or it may be a physical one; or it may be both moral and physical; but it must be a struggle. Power concedes nothing without a demand. It never did and it never will." —Frederick Douglass: Selected Speeches and Writings
"Where justice is denied, where poverty is enforced, where ignorance prevails, and where any one class is made to feel that society is an organized conspiracy to oppress, rob and degrade them, neither persons nor property will be safe."
Frederick Douglass quotes about activism
"Those who profess to favor freedom and yet depreciate agitation, are people who want crops without ploughing the ground; they want rain without thunder and lightning; they want the ocean without the roar of its many waters. The struggle may be a moral one, or it may be a physical one, or it may be both. But it must be a struggle. Power concedes nothing without a demand. It never did and it never will."
"I prayed for freedom for twenty years, but received no answer until I prayed with my legs." —Frederick Douglass, Autobiographies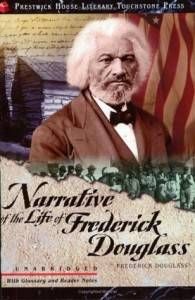 "…I therefore hate the corrupt, slaveholding, women-whipping, cradle-plundering, partial and hypocritical Christianity of the land…I look upon it as the climax of all misnomers, the boldest of all frauds, and the grossest of all libels. Never was there a clearer case of 'stealing the livery of the court of heaven to serve the devil in.' I am filled with unutterable loathing when I contemplate the religious pomp and show, together with the horrible inconsistencies, which every where surround me. We have men-stealers for ministers, women-whippers for missionaries, and cradle-plunderers for church members. The man who wields the blood-clotted cowskin during the week fills the pulpit on Sunday, and claims to be a minister of the meek and lowly Jesus…The slave auctioneer's bell and the church-going bell chime in with each other, and the bitter cries of the heart-broken slave are drowned in the religious shouts of his pious master. Revivals of religion and revivals in the slave-trade go hand in hand together. The slave prison and the church stand near each other. The clanking of fetters and the rattling of chains in the prison, and the pious psalm and solemn prayer in the church, may be heard at the same time. The dealers in the bodies of men erect their stand in the presence of the pulpit, and they mutually help each other. The dealer gives his blood-stained gold to support the pulpit, and the pulpit, in return, covers his infernal business with the garb of Christianity. Here we have religion and robbery the allies of each other—devils dressed in angels' robes, and hell presenting the semblance of paradise."
"I have observed this in my experience of slavery,—that whenever my condition was improved, instead of its increasing my contentment, it only increased my desire to be free, and set me to thinking of plans to gain my freedom. I have found that, to make a contented slave, it is necessary to make a thoughtless one. It is necessary to darken his moral and mental vision, and, as far as possible, to annihilate the power of reason. He must be able to detect no inconsistencies in slavery; he must be made to feel that slavery is right; and he can be brought to that only when he ceased to be a man."
"The more I read, the more I was led to abhor and detest my enslavers. I could regard them in no other light than a band of successful robbers, who had left their homes, and gone to Africa, and stolen us from our homes, and in a strange land reduced us to slavery. I loathed them as being the meanest as well as the most wicked of men. As I read and contemplated the subject, behold! that very discontentment which Master Hugh had predicted would follow my learning to read had already come, to torment and sting my soul to unutterable anguish. As I writhed under it, I would at times feel that learning to read had been a curse rather than a blessing. It had given me a view of my wretched condition, without the remedy. it opened my eyes to the horrible pit, but to no ladder upon which to get out. in moments of agony, I envied my fellow-slaves for their stupidity. I have often wished myself a beast. I preferred the condition of the meanest reptile to my own. Any thing, no matter what, to get rid of thinking! It was this everlasting thinking of my condition that tormented me. There was no getting rid of it. It was pressed upon me by every object within sight or hearing, animate or inanimate. The silver trump of freedom had roused my soul to eternal wakefulness. Freedom now appeared, to disappear no more forever. It was heard in every sound and seen in every thing. It was ever present to torment me with a sense of my wretched condition. I saw nothing without seeing it, I heard nothing without hearing it, and felt nothing without feeling it. It looked from every star, it smiled in every calm, breathed in every wind, and moved in every storm."
Have these Frederick Douglass quotes got you fired up? Then it sounds like you're ready to hop over and check out some of the best black history books for the whole year.