YouTube has revolutionized the way many millennials think about both business and art. People can make a living from creating content, then posting that content directly to the internet. No middle man, no editor, no business team trying to tweak and change anything. Direct access to the audience allows the YouTuber the freedom to build her brand based uniquely on who she is as an entertainer, businesswoman, or person. This has lead to publishers to realize that what a particular YouTuber has going is a good thing: a loyal audience that wants books that are just as creative as the people making them. These YouTuber books are adding to the humor, nonfiction, and memoir sections of the bookstore. If you're new to the YouTube to book phenomenon, here are some ladies to check out for a start: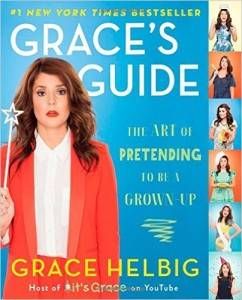 Grace Helbig is a comedian with over 2.5 million subscribers. Last year she published her first book Grace's Guide: The Art of Pretending to be a Grown-Up. This is a tongue in cheek guide for millennials on how to live life. It has advice on everything from throwing a dinner party to surviving a break-up to how to interview for a job. It has tips such as "Deodorant can be perfume" and "It's okay if you don't know how to pronounce that thing on the menu." Her book keeps with the brand of her YouTube channel, which pokes fun at society, including herself. Helbig has another book coming out next year, Grace & Style: The Art of Pretending You Have It.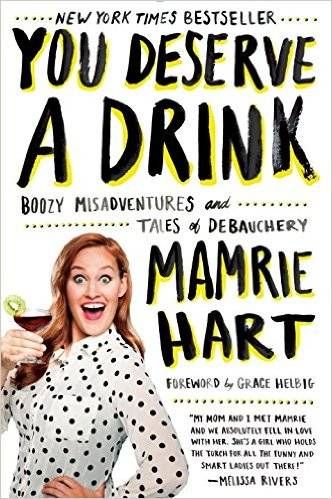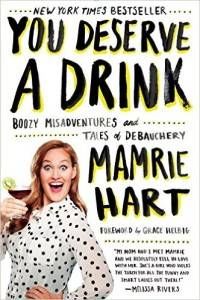 Mamrie Hart's channel You Deserve a Drink makes a new mixed drink for whomever she thinks most deserves it that week. From Magic Mike's Hard Cocktail to Alcoholidays: Cinco de Pie-Yo, her videos are hilarious and come with a built in drinking game. Every time she makes a pun, the watcher drinks. Genius. Hart's book You Deserve a Drink: Boozy Misadventures and Tales of Debauchery, is a memoir that includes drink recipes for every chapter. She lays out personal and vulnerable parts about herself in a hilarious way that makes for a great read. Her audience keeps returning for the uncensored humor and candor of her videos. The same theme is present throughout her memoir, keeping with who she is as an entertainer.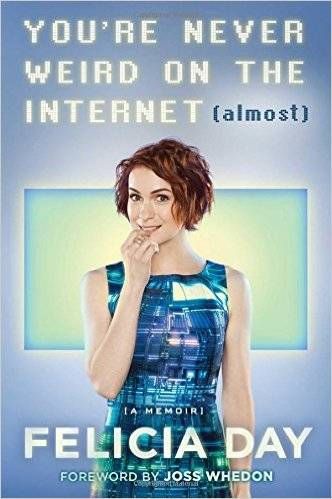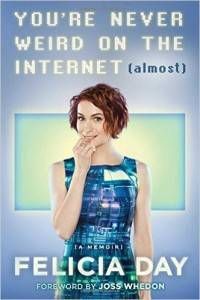 Felicia Day's philosophy is "embrace your weird" and in her new book You're Never Weird on the Internet (Almost): A Memoir, she recounts her rise from home-schooled loner to internet fame. She's a gamer, actress, and filmmaker. Day writes, acts in, and co-produces web series like The Guild and Dragon Age. On a bookish note, Day and her friends have an online romance book club called Vaginal Romance. She's a Jane of many internet trades. In a recent video about embracing your weird, she said "Perfection is not interesting." That's the theme that her audience finds in her vlogs and web series, along with what they will find in her book. She discusses how she made it big on the internet by bravely being herself.