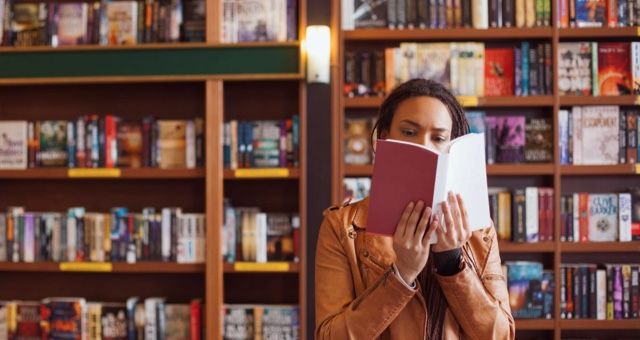 Critical Linking
Four of the Hardest-to-Find Bookstores in the World: Critical Linking, December 8, 2019
Critical Linking is a daily roundup of the most interesting bookish links from around the web, sponsored by Talion Publishing LLC, publishers of the thrilling Talion Series by J.K. Franko.

---
"For the past two years, I have been looking for and illustrating the world's greatest bookstores, for my latest book. My selections were based on their local contributions, their history and their beauty and uniqueness. I collected the stores' best stories from the owners, employees, customers and some of today's great artists and thinkers.
The list started with 150 bookshops comprised of recommendations, research and personal experience and was ultimately trimmed in half. While finding the top 75 was a difficult, yet interesting, task, the following four bookstores were—quite literally—the hardest to find."
---
"But it wasn't just Amazon and the growing ebook industry that helped Fifty Shades take off. James' work reached an audience of women who owned a Kindle, enjoyed reading sultry romance books on Amazon's store, and had just shepherded their teen, preteen, and college-aged daughters through the Twilight years. Fifty Shades rode that high, and it countered Twilight's coming-of-age woes with a mature twist for Twilight fans' middle-aged parents. Suddenly, BDSM made sense to a whole new generation of readers, and as Fifty Shades remained in the public spotlight, it lifted the shame around kink."
---
"The next time you bemoan the miseries of flying today, consider the challenges that earlier travelers faced, exploring the world without such conveniences as cell phones, ride-sharing apps, and air-conditioning. In the following five accounts, notable traveler-writers provide compelling insight into other times and places. If you've missed reading these classic travel books, you can make up for it now—perhaps while languishing in an airport."
Classic travel books to make you thankful for the convenience of flying machines with internet in the sky.