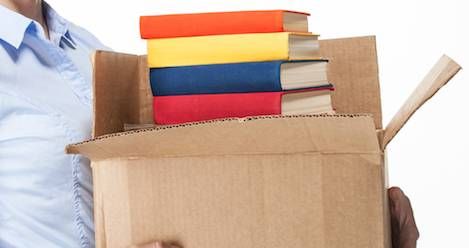 Lists
4 Novels to Read if You're Moving
This content contains affiliate links. When you buy through these links, we may earn an affiliate commission.
No matter how great your life is, I'm willing to bet that you've thought about leaving it all behind at least once. Moving – and by that, I mean geographically moving – can mean different things to different people, but perhaps its most common archetype is a fresh start. While undertaking a move is one of the most stressful tasks of modern life – dealing with hours spent packing and unpacking, misplaced possessions, finding out that your old furniture does not fit in your new home, the logistics of finding your new go-to place for, well, everything – it is undeniable that there is something universally appealing about the idea of starting over.
And, like most things in real life, moving is also a great catalyst in fiction. So whether you have plans to move, or you're fantasizing about moving, here are four books to read.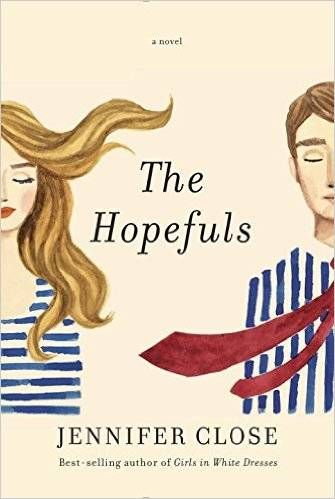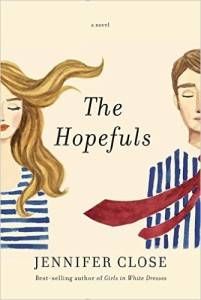 1. The Hopefuls by Jennifer Close
Beth begrudgingly agrees to move from NYC to D.C. for the sake of her husband's political career, but adapting in the new, humid city is easier said than done. D.C. feels foreign to Beth, who quickly realizes that the people there remind her of "high school council members, the ones who fought for pizza lunches and dance themes with great passion. They were all so eager. (And borderline annoying.) Was Matt one of them? Had I never noticed?" Things seem to look up when she and Matt befriend Ashleigh and Jimmy, but with their new friends comes a whole new move – to Texas! – and large doses of jealousy, competition, and gossip. Beth moves three times throughout the novel and, while she might not be the most instantly likable character, I dare you not to be rooting for her by the end of this book!
(Side Note: Thanks, Jennifer, for daring to write Beth in the way you did: flawed and human. Take that, people who say that all female characters need to be likable!)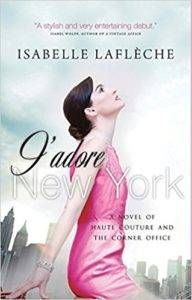 2. J'Adore New York by Isabelle Laflèche
Parisian lawyer Catherine Lambert couldn't be happier about her move from Paris to New York City. A brilliant attorney, Catherine has no illusions about the challenges that come with being on the partner-track at her competitive, fast-paced Manhattan law firm, and she tackles each one of them – from spiteful secretaries to salacious clients to unreasonable bosses – with remarkable acumen and style. And, as a bonus, she falls in love with the man of her dreams: "They say you know you're really in love when you can't fall asleep because reality is finally better than your dreams." It appears Catherine did the right thing in packing her bags and coming to the Big Apple. That is, until her career and heart are put to the test by a not-so-decent proposal. If you're a New Yorker (or just a New York lover), I predict that you'll fall in love with the city all over again – but this time through a vision française.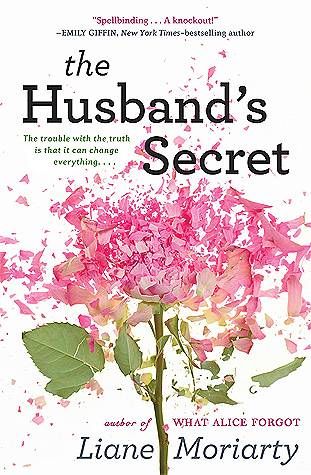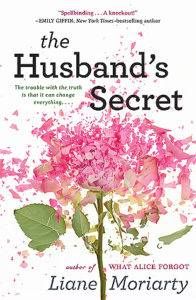 3. The Husband's Secret by Liane Moriarty
Picture this: You are a social introvert doing an extrovert's job, account executive at your own company, one that you created alongside your husband and cousin/best friend. Life is good. You're happy. And then Felicity (your cousin/best friend) and Will (your husband) inform you that they've fallen in love. With each other. In a nutshell, this is what happens to Tess, one of the main characters in the brilliantly delicious novel that brought world fame to Aussie author, Liane Moriarty. And what does Tess do? If you guessed "strangled Will and Felicity" (I know I did), you guessed wrong! Tess takes her son and moves from Melbourne to Sydney, telling Felicity and Will, "Take my bed! I changed the sheets this morning." And – bonus – Tess's move is instrumental in the unveiling of the husband's secret. (Side Note: The husband who holds the secret is not Will.)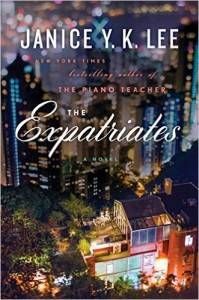 4. The Expatriates by Janice Y.K. Lee
Meet Mercy, Hillary, and Margaret, three women of different ethnicities and backgrounds who chose to leave the familiarity of the USA to move to Hong Kong. There, they "began their new life abroad as one more iteration of that species found throughout the farthest reaches of the world: the American expatriate." Each woman faces unique challenges intrinsically connected to their move, but also to their innermost identities, and to each other. This book will read close to home to anyone who ever felt like abandoning their old life and self to start over somewhere fresh and exotic. It will make you wonder if one can ever truly leave it all behind.
Can you think of another book you love that has a character who moves? Let me know!