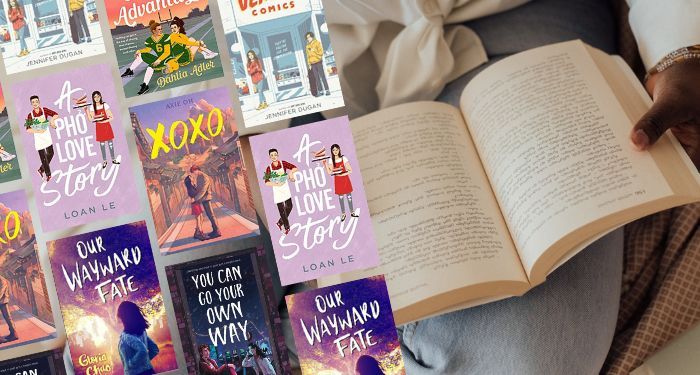 This content contains affiliate links. When you buy through these links, we may earn an affiliate commission.
The star-crossed lovers or forbidden romance trope is always a big draw to me as a romance reader — who doesn't love all that angst of characters who should be together but are kept apart for Some Big Reason? I also enjoy this trope because while enemies-to-lovers is great, the obstacles of forbidden romance or star-crossed lovers goes beyond the personal dynamics between your protagonist and love interest and usually involves bigger reasons why they shouldn't — or can't! — be together. This could be due to family feuds, cultural expectations, or circumstances of the world that put your characters at odds. Being together is often forbidden and frowned upon by other people in their lives, and finding a way to be together provides a challenge to the characters.
The biggest inspiration behind this forbidden romance trope is obviously the play Romeo and Juliet, which…spoiler alert, is not a romance. (At least not a romance in terms of how we understand the genre today, which requires a happily ever after or a happily for now ending.) I decided to focus on contemporary YA books with this trope but that have a happy ending for our couples (so popular book Frankly in Love by David Yoon is unfortunately out). These picks deal with everything from family secrets to feuding businesses, from misguided promises to school-wide rivalries. Get ready for all the angsty feelings, secret relationships, and soul-searching journeys!
---
Want more great YA romance featuring your favorite tropes? Check out our round up of the best second chance YA romance!