How To
3 Foolproof Strategies for Your Bookish Gift Exchange
This content contains affiliate links. When you buy through these links, we may earn an affiliate commission.
One of the great tragedies of growing up is that you sometimes have to move away from your reading buddies. My best friends and I discovered this the hard way. Since graduating from college, we've scattered from Pennsylvania and Indiana all the way to Lithuania. It's not as easy to share books and recommendations as it once was, so to make up for the distance and keep our friendship close, we started doing a birthday book exchange every November.
Picking out the perfect books for other people is really hard, but I've noticed some patterns in our book selections over the past few years that can help make the process easier. Whether you're holiday shopping or starting your own long distance book exchange, you can use these three strategies to narrow down the perfect books for your friends.
1. Give them something you read recently and LOVED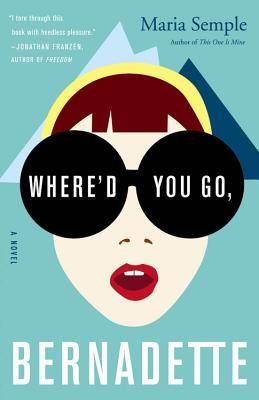 This is a pretty safe bet as long as you and your friends have similar reading tastes. This year I bought my friends Where'd You Go, Bernadette by Maria Semple. I was excited about it, and I knew the mystery, adventure, and travel elements of the story would excite my friends too.
2. Give them something you haven't read yet, but look forward to
One friend bought us all Artemis by Andy Weir. It's a good choice for a couple reasons: first because it plays on our shared memories of reading The Martian, and second because she gets to use our reviews to determine whether or not she wants to read it herself.
3. Give them something tailored just for them
One friend has a tendency to buy us each different books, tailored to our different interests. This I received What We See When We Read by Peter Mendelsund, the perfect gift for a professional writer who dabbles in fiction. Our other friend received Autumn by Karl Ove Knausgaard, a deep and beautiful book, full of wonder just like her.
With these fun choices, the third year of our bookish gift exchange was a success and our TBR piles overfloweth. No doubt we'll be giving each other a few more books come Christmastime. How do you choose bookish gifts for your friends?