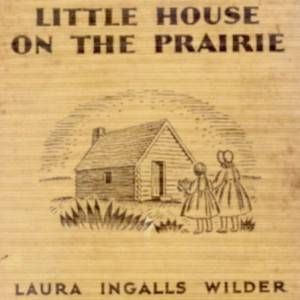 Children's
Food To Make and Places To Visit if You Love the Little House Books
This content contains affiliate links. When you buy through these links, we may earn an affiliate commission.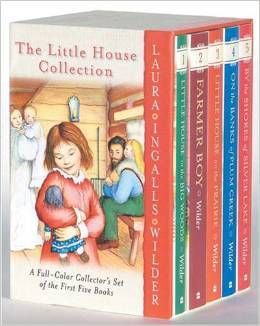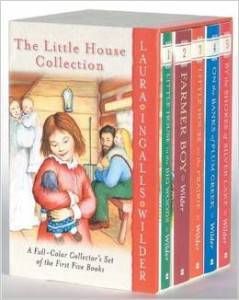 I have read Laura Ingalls Wilder's wonderful Little House book series innumerable times. I love these books, and my two daughters love them, too. We have the first three books on audio, and my five-year-old daughter has listened to it so many times she can recite full paragraphs from memory.
I'm not even sure what makes the books so intriguing. The books defy the traditional plot arc of a chapter book. Much of the narrative are very detailed descriptions about food. If the mark of a good writer is to make stewed pumpkin sound like something off the menu of a Michelin-starred restaurant, then no wonder five of Laura's books were Newbery Honor books.
I think one reason why millions of people have loved the books is that we get to peek into the life of a girl who was raised without smart phones, potty training dolls, or Rainbow Looms. This is a girl who owned a couple of dresses and had a doll made out of a corncob. She was thrilled to receive an orange in her Christmas stocking, and she didn't wear shoes in the summer.
It's no surprise there are endless internet links about Laura and her life. The following is a tiny compilation of websites to explore if your family is like mine and would love to learn how to make maple candy, construct a corn cob doll, or visit the original De Smet homestead that Laura lived at with her family for five years.
Are you a Little House fan? Which of the following have you done?
VISIT: There are festivals and museums in pretty much every town Laura and Almanzo lived in. Because of Charles Ingalls's wanderin' soul, the family crossed many state borders and built their homes (literally) from the ground up.
Pepin, Wisconsin (Little House in the Big Woods was set about seven miles north of Pepin)
Laura Ingalls Wilder Days, an annual family-friendly event, this year on September 12th and 13th, 2015, featuring a fiddle contest, a race, and a "Laura" contest.
Independence, Kansas (Little House on the Prairie was set twelve miles southwest of Independence)
Little House on the Prairie Museum
Prairie Days, an annual celebration of Laura and her life. This year on June 13, 2015.
Malone, New York (The setting of Farmer Boy)
Walnut Grove, Minnesota (On the Banks of Plum Creek was set about 1.5 miles north of Walnut Grove)
Wilder Pageant on July 10-11, 17-18, 24-25 2015:
Burr Oak, Iowa (The setting of By The Shores of Silver Lake)
Laura Ingalls Wilder Park & Museum
Wilder Pageant, a family-oriented outdoor drama based on the life of Laura Ingalls Wilder in Laura Days, this year on June 27-28, 2015
De Smet, South Dakota (The settings of By the Shores of Silver Lake, Little Town on the Prairie, The Long Winter, These Happy Golden Years)
Laura Ingalls Wilder Historic Homes and Guided Tours
Laura Ingalls Wilder Pageant "By the Shores of Silver Lake" in De Smet, South Dakota on July 10, 11, 12, 17, 18, 19, 24, 25, & 26, 2015
LauraPalooza, an academic and fan gathering conference at South Dakota State University on July 16-17, 2015
Rocky Ridge, Mansfield, Missouri (Where the Little House books were written)
Laura Ingalls Wilder – Rose Wilder Lane Historic Home and Museum
FOOD: Feel like recreating the culinary delights of the prairie? Check out links below.
Little House on the Prairie Recipes: Learn how to make maple and horehound candy and johnny cakes.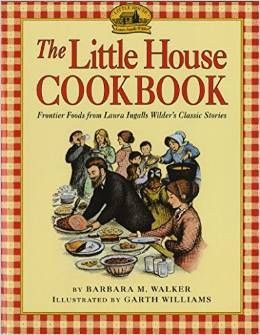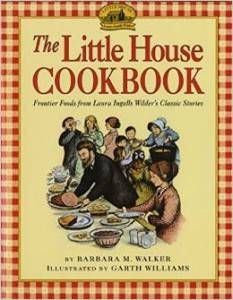 The Little House Cookbook: Frontier Foods from Laura Ingalls Wilder's Classic Stories: More than 100 recipes along with history (be prepared to buy lard, people).
CRAFTS & CLOTHES: Prairie families were so self-sufficient. Churn your own butter from the milk you got from a real, live cow? Cut blocks of ice from the lake in the middle of winter and pack it with sawdust to store in the barn? Butcher a pig and roast the tail, then blow up the bladder to make a balloon? The following links won't show you how to do any of that, but I promise they'll be fun anyways.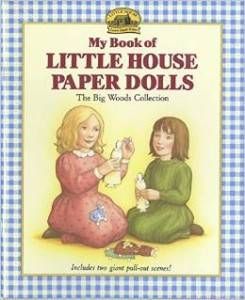 My Book of Little House Paper Dolls: The Big Woods Collection: I purchased this for my young children when we needed to take a thirteen-hour plane ride, and this occupied them for a good two hours of it.
Bonnet Tutorial: Because really all you need is a bonnet and you're recognizable as a prairie child.
The King's Daughters sewing patterns: If you have a sewing machine and aren't afraid to use it, check out these dress patterns.
Ashley's Attic on Etsy: For those who would rather click and buy rather than thread a needle, check out these adorable prairie clothes from Ashley's Attic.
Editor's Note: Mansfield, Missouri was incorrectly listed as Mansfield, Montana, and has been corrected.
____________________
Get a box of YA books and bookish goodies in the mail every quarter with our new YA Quarterly Box! Sign up here.