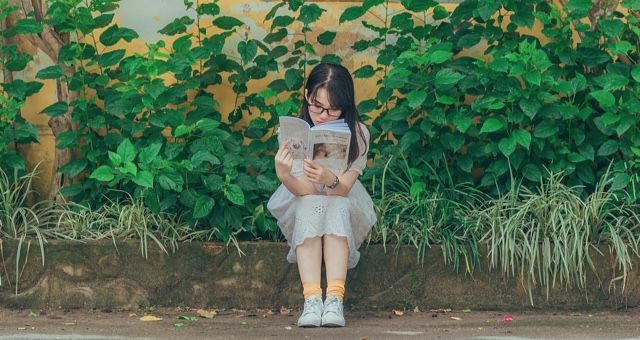 Lists
7 Books of Folkloric Fiction
This content contains affiliate links. When you buy through these links, we may earn an affiliate commission.
Folklore, myths, and legends are the basis of so many of our common stories. Even the way we create stories, in books and film, has been influenced by world folklore. These seven books take their inspiration from mythology and folktales from all over the world.
Eighteen-year-old Gu Miyoung isn't the average Seoul teenager—she's also a Gumiho, a nine-tailed fox who lives by consuming the energy of men. After an encounter in the woods leaves her classmate near death, Miyoung sacrifices part of herself to save him, but saving his life turns out more than she bargained for. This Korean tale is part mythic fantasy, part contemporary teen drama, captivating and fast paced.
The first in an epic trilogy, Scion of the Fox is a swirl of Canadian and old world mythology and the spirit realm. When the eye infection that has been plaguing Roan for most of her life suddenly clears up and a strange fox starts following her around, things start getting really weird. Roan discovers there are secret worlds and secret wars all around her, and maybe they have something do with her family's past.
Brooklyn is a small but enchanted Kingdom where the local shopkeeper, Babs Yagg, will behead shoplifters. The old woman is said to even have placed a curse on the neighborhood. One night, Yassa is sent on a mission for lightbulbs, with only her talking doll for company. This offbeat Russian-inspired tale is in parts gruesome and unpredictably eccentric.
In Colonial Malaysia, Li Lan is unwillingly betrothed to the son of a wealthy family, who died unwed, in an effort to appease his wandering spirit. In her dreams, Li Lan is haunted by her ghost groom and a different would-be suitor. To resolve these hauntings, Li Lan and a guardian spirit travel towards the Ten Courts of Hell, but will her efforts be enough to keep her from becoming a hungry ghost forever?
For 14 years, Melanie has lived with her mother in Vancouver, subject to bullying and poverty. When her mother disappears to the Half World, a limbo world between life and death, Melanie must follow after her. A frightening world of monsters and tricksters awaits Melanie as she fights for her mother's and her own life.
Casiopea lives out her days cleaning her grandfather's home in Southern Mexico. By fate or by accident, she frees the spirit of the Mayan god of death, Hun-Kam. Casiopea begins an incredible adventure to assist Hun-Kame in securing his throne, one that could end in the underworld or in her wildest dreams coming true.
Deathless by Catherynne M. Valente
Deathless combines history with Russian folktales to tell the story of Marya. Marya's world is one of magic and curses, ruled by dark forces, set against the backdrop of a fictional version of the Russian Revolution. Koschei the Deathless takes Marya as his bride, not anticipating what trouble she might bring him.
---
These books are only the beginning when it comes to mythology and folklore based fiction. Working on the 2019 Read Harder? Try A Book of Mythology or Folklore. If you love retellings of all kinds, check out this list of 100 Must-Read Retellings of Myths, Folklore, and Classics.
Do you have a favorite mythical character or folktale?