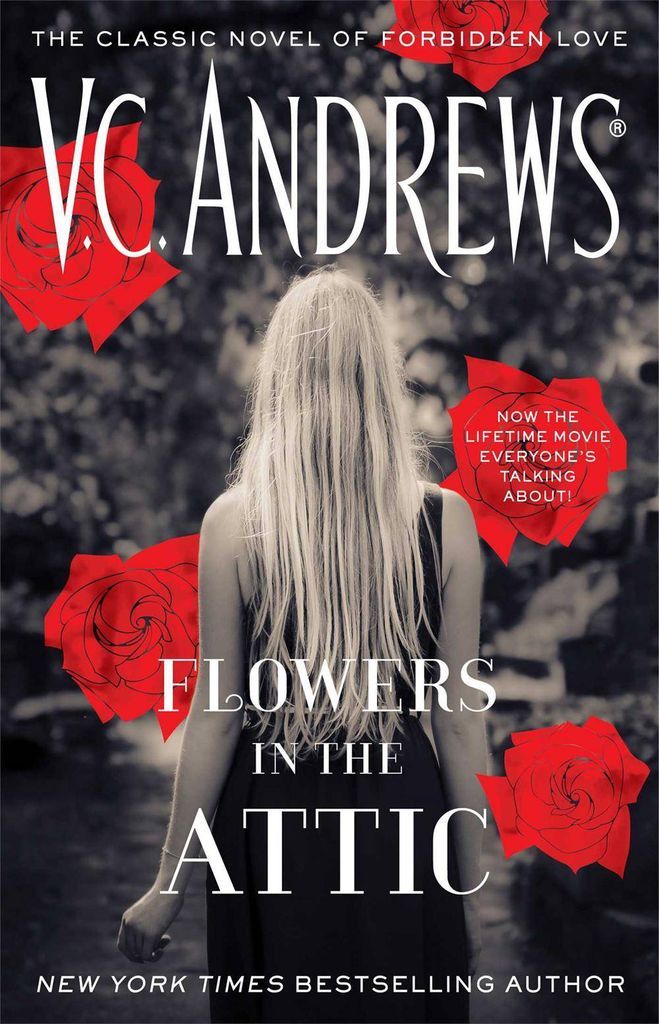 This content contains affiliate links. When you buy through these links, we may earn an affiliate commission.
This is a guest post from Jan Rosenberg. Jan received her B.A in Playwriting & Fiction from The New School. She is an accomplished playwright, an O'Neill semifinalist, and a freelance editor and reviewer. She has had many jobs: some in literary agencies, some in publishing houses. When she's not reading or writing, she is usually coloring, walking dogs or playing Nintendo64. Follow her on Twitter @kickthejan.
---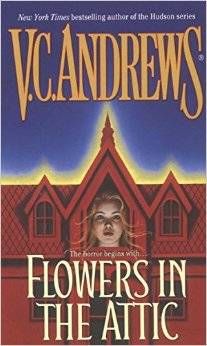 I'll never forget the day I walked into my sixth-grade English classroom after staying up all night to finish what was hands-down the most enthralling, gut-wrenching novel I'd ever read.
"I just found my new favorite book!" I declared to my English teacher. "It's called Flowers In The Attic".
Flashback to my teacher's face cracking ever so slightly. "Huh…okay," she murmured, slightly nodding her head.
My sixth-grade English teacher was not the first to disapprove of my reading tastes. My Social Studies teacher and my Math teacher called my parents (okay, maybe I shouldn't have been reading V.C. Andrews novels during class), and our local librarian asked me if my parents were aware that I was reading "those kinds of books". Apparently, I'd been carrying the book of Satan around in my backpack, one so taboo that the school guidance counselor asked me if everything was okay at home.
For those not familiar with its cult reputation, Flowers In The Attic is a 1979 gothic novel that gained notoriety for its controversial subject matter. Call it a domestic horror novel of sorts—the book is told from the point of view of Cathy, one of four children living in an attic while their selfish mother tries to win back the affection of the children's Grandfather in order to get access to his money. The children are not allowed to leave the attic, and are lorded over by the tyrannical Grandmother: a horrifying, quasi-religious Jesus freak who considers her grandchildren to be the devil's issue. The has been book is flagged for depictions of child abuse and incest. It's been banned from school libraries for years, but recently made a pop culture comeback following the Lifetime movie adaptation, starring Ellen Burstyn as the crazed Grandmother.
So why was I, an eleven year-old, reading this "filth"? Was I a pervert? An aspiring criminal? Was I torturing small animals in my backyard? Why else would I take delight in such dark materials?
Want to know the truth? I randomly picked the book up at the library. It was the title and the image on the front cover that caught my attention. I had no idea of its notoriety. I read the first few paragraphs and became entranced with the poetic language, the almost fairytale descriptions of childhood, and the deep longing for escape. I was rooting for Chris, Cathy and the twins to escape. When I got to the infamous sex scene, I hardly knew what I was reading—and honestly, found it to be the least interesting part of the book. I was a kid who took refuge in escapist novels. I loved the fantasy worlds of A Wrinkle In Time, Redwall, and Charlie and the Chocolate Factory. To me, the attic in in Foxworth Hall was just another extension of my imagination.
My obsession didn't stop with Flowers In The Attic. I went on to read the other four books in the series, and every other series she'd published since. Her novels (most of which were written by a ghostwriter) were a huge part of my Middle School reading career.
But I didn't only read V.C. Andrews. My love of suspense and horror led me to Stephen King, Dean Koontz, and John Saul. Which led me to Science Fiction, where I discovered Ray Bradbury, Neil Gaiman and Orson Scott Card. By the time I was in high school, I had developed a very specific reading palette. It was true to who I was as a preteen, a teenager, and it's still true to my twenty-seven year-old self today. Without Flowers in The Attic, would I have eventually been led to discover Geek Love? Without an early-bred excitement for dark and twisted literature, would I have come across Chuck Palahniuk, Bret Easton Ellis, Margaret Atwood, Michel Faber, Marisha Pessl… I'm digressing into some highly emotional fangirling, clearly.
Today, I read a wide range of commercial and literary fiction. I will follow any skilled writer with a captivating voice to the ends of the earth, but my preference is still a little dark and depraved. And that's okay. I read scary stories. Sometimes I write scary stories. And plays. And to this day, it hasn't led to any bodies hidden under my floorboards or an appetite for flesh. And FYI, I recently reread Flowers in The Attic for the first time in over ten years after the Lifetime movie came out. Is it overdramatic in tone? Yes. Is it massively offensive when viewing it with my Feminist pants on? Yes. Is it over the top? Hell yes. But does it still hold up every single time? Absolutely.
Tell us what banned or forbidden books have shaped your reading life!