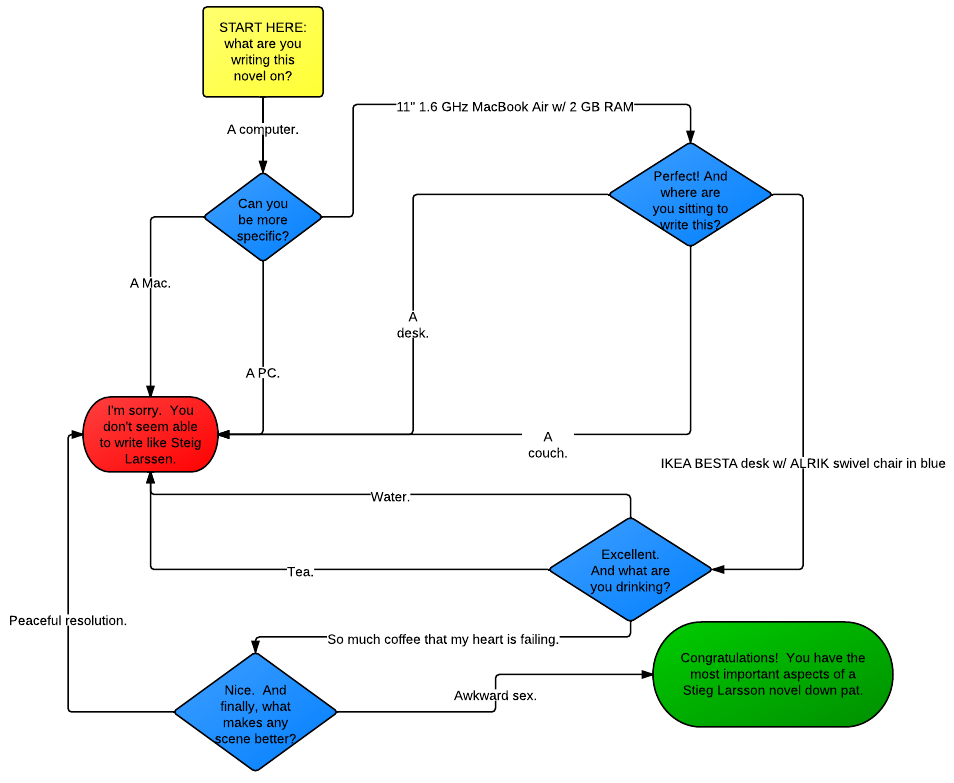 Flowchart Friday: Stieg Larsson Edition
BREAKING NEWS: There's this little-known trilogy out called the Millennium Trilogy. The first book, not many people have heard of it, is called The Girl With the Dragon Tattoo. I swear, man, this thing is going to be huge.
Ok, I know I know. But I'm finally reading them. And while they're great books (fun page turners, disturbing social commentary, kick-ass protagonist), Stieg Larsson has some tics. And he's also sold like a quadrillion novels. I'm pretty sure these two things are related, so I've come up with a handy flowchart to help you write like Stieg Larsson. You're welcome! Please share your millions with me when you're a famous writer.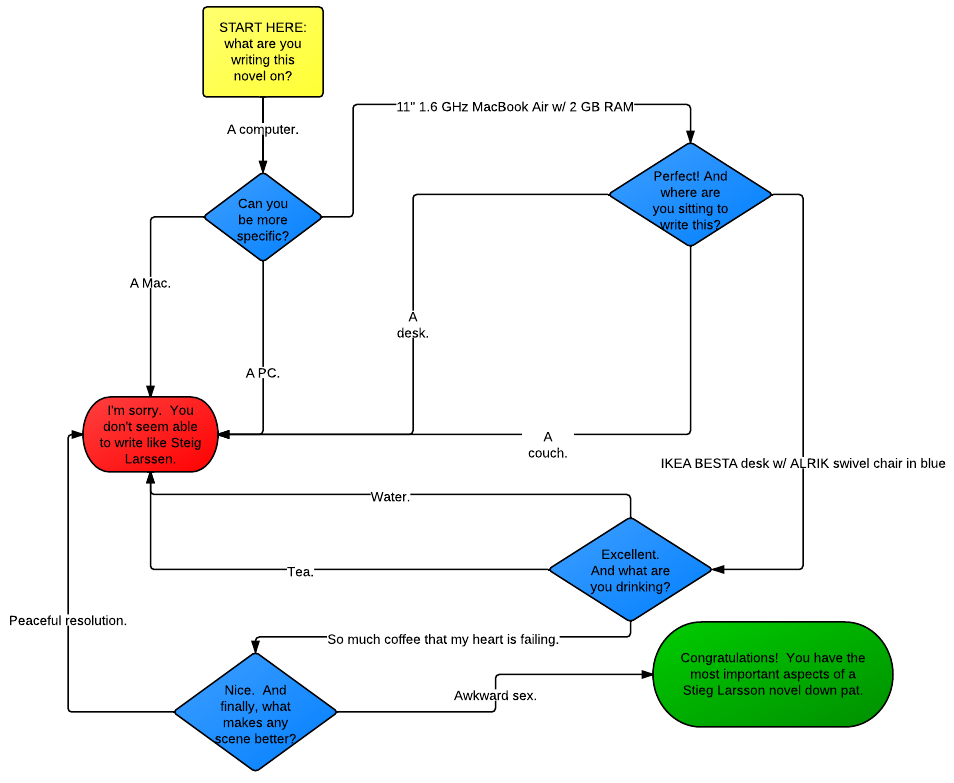 (If this is too small to read, 'Open Image in New Tab' should work a treat.)