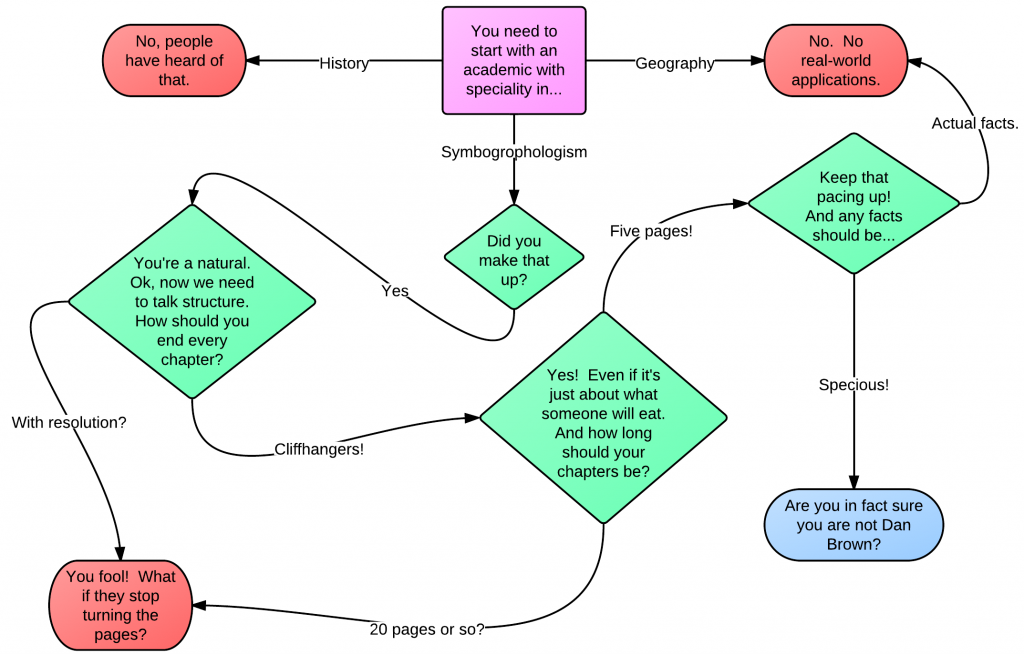 Humor
Flowchart Friday: Dan Brown Edition
Dan Brown told the Boston Globe this week that there's another Robert Langdon book in the works. I am genuinely and unironically excited. I love his novels. They are where I go to read a movie.
But. You know. There's a formula and all. I think this flowchart cracks it.
Have you ever wanted to write a Dan Brown novel? Let's do it.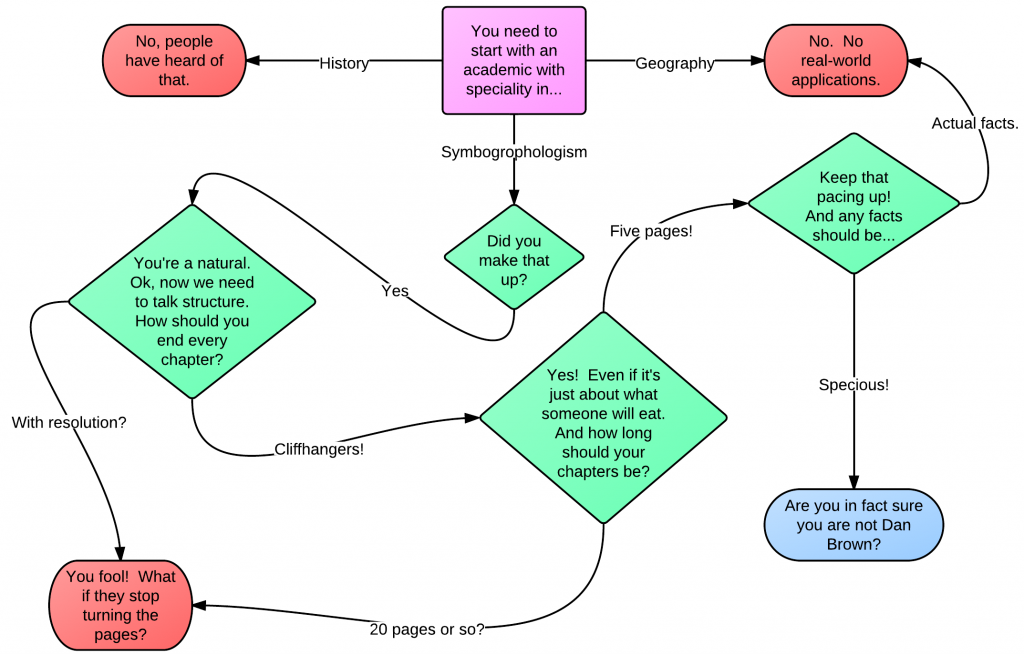 Need to see it bigger? Right click and select "open image in a new window."