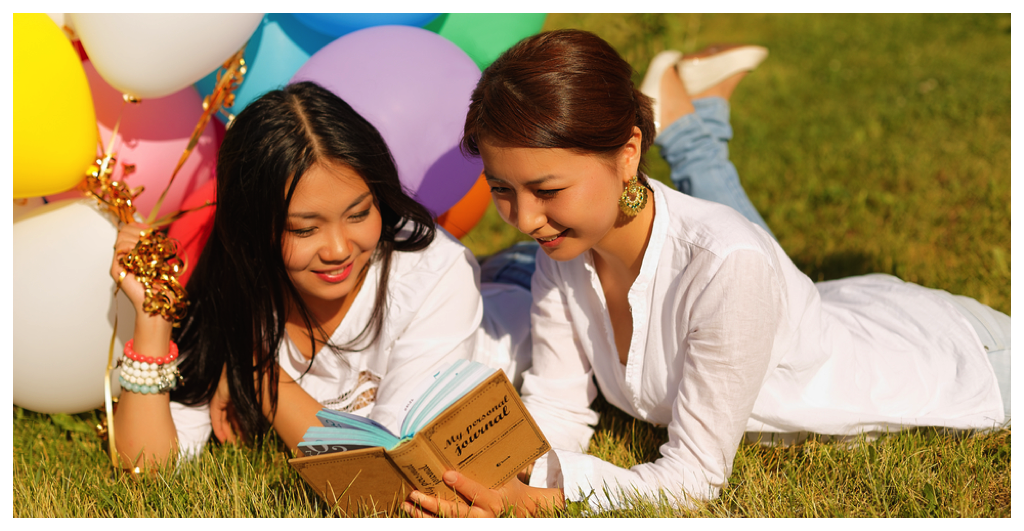 Pop Culture
Five Ways to Celebrate Life With More Books
I'm a big believer in celebrations. Not only do I work well on the reward system, but celebrating accomplishments, especially the mundane ones, makes life a little sweeter. And what better way to celebrate surviving all that life swings your way than with (more) books?
Naturally, I give books on every occasion—birthdays, Christmas, graduations, births, Easter—but I've been pretty impressed by how some of the customers at my bookstore have managed to sneak in even more book-gifting into their daily lives and already-established traditions. Here are five ideas to share with your loved ones:
Advent
Growing up in a Christian household, Advent basically meant an extra church service every Wednesday night for the month of December and lighting candles on wreathes. Some people even had Advent calendars with little candies to count down every day. This never excited me as a kid, but it was an important tradition in my family.
Then one day a couple of years ago, a woman came into the bookstore and completely changed my perspective on Advent. She bought a huge stack of books and explained that her family celebrates what they call Advent Books, in which each member gets a new book every Wednesday night after Advent service. I immediately begged her to adopt me. I love this because it's an excellent way to 1) give and receive more books, 2) ensure greater success in receiving all of the books on your massive wish list, and 3) pass the time until Christmas (or whichever holiday you may celebrate in December).
The Tooth(Book) Fairy
One day a frantic dad came into the bookstore right before closing, searching for some chapter books. "I've got to have them tonight," he said in a rush. "My wife and I have been telling our daughter the tooth fairy is very busy, and she's behind on her rounds. I don't think that excuse is going to fly one more night."
That's right—these parents decided to leave a book in lieu of cash under their daughter's pillow after she lost her first tooth. While the dad did admit that this tradition might get expensive after a while (what's the going rate for the Tooth Fairy these days, anyway?), I think it's an excellent way to celebrate a weird childhood tradition with something that can be enjoyed continuously.
Report Card A's = BOOKS
I may be preaching to the choir on this one, but I'm a little shocked at how few parents bring their kids into the bookstore to celebrate good grades with books. I imagine an A should be celebrated with a hardcover, and B's are worth at least a paperback. (Yes, that is exactly how I used to celebrate receiving my final grades when I was an undergrad.) Granted, rewarding letter grades might not be right for every kid and every family, but why not celebrate academic accomplishments with things that'll make you smarter?
Large Group Book Exchange
This idea takes its inspiration from elementary school holiday parties—you know the ones where everyone brings a small gift, the gifts are numbered, then everyone takes turns drawing a number and receives the gift that corresponds with the number drawn? Well, same principle, except with books. Everyone in your group brings a wrapped book, the book is numbered, and when it's your turn to pick a number, you get the corresponding book and unwrap it. If you want to really up the stakes (and possibly test the bonds that hold your group together), offer each person the option to "steal" another person's book, forcing that person to trade books with someone who has already opened their book. One of the classes at my grad school used to do this at every residency, and it always sounded like loads of fun. This is great for reunions, work parties, book club parties…basically any group get-together with a vaguely celebratory mood!
Slight Twist on the Birthday Book Tradition
We all ask for books for our birthdays, right? I keep a list of titles handy on my phone for any occasion that inspires someone to buy me something, but one year a friend of mine did something a little different. When friends and family kept asking her what they should give her for her birthday, she told them all she wanted was for everyone to give her a copy of their own favorite book. I so love this idea because it takes the pressure off the giver to find something that the recipient will love, instead focusing on connecting through a love of reading, and sharing the books and stories that have had a profound impact on us.
If you need more ideas (or excuses) to celebrate all things book-ish, then check out Danika Ellis's bookish holidays and Kristen McQuin's calendar of literary holidays for additional inspiration. What fun and creative ways do you give or celebrate books?