Lists
5 Great Canadian Muslim Books
This content contains affiliate links. When you buy through these links, we may earn an affiliate commission.
In response to the Trump-fuelled Islamophobic hate crime by a white nationalist in Quebec City on January 29th, I've made this list of books by Canadian Muslim authors. Below you'll find YA, memoir, mystery, and literary fiction. To find more Muslim books, check out the #MuslimShelfSpace tag on Twitter and other social media!
Intolerable: A Memoir of Extremes by Kamal Al-Solaylee chronicles Al-Solyalee's childhood in Yemen and then Egypt and Lebanon and back to Yemen after his family was initially forced to leave in the decolonization process. This is a history of Middle East politics from the '60s until the 2000s and the rise of Islamic fundamentalism through the eyes of a person who lived it and saw his own family change. Al-Solaylee also recounts his move first to England and then Canada, greatly motivated by knowing he could not live openly as a gay man in Yemen.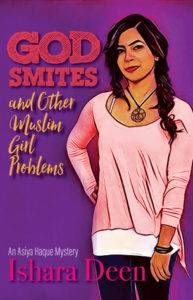 God Smites and other Muslim Girl Problems by Ishara Deen is the first book in what I'm sure is going to be a longstanding YA series about a teenage Muslim girl detective! It's about Bengali-Canadian teen Asiya Haque, an amateur detective who stumbles upon a dead body while on a walk—really, just an innocent walk!—with her crush/friend Michael, who mysteriously goes missing right after. Michael is then accused, leading Asiya to investigate his innocence—or not—in spite of the ignorant cops and her strict parents. If you check out Deen's website and sign up for her newsletter, you can read the first four chapters of the book free!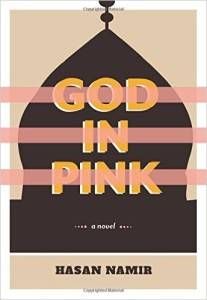 God in Pink by Hasan Namir is Namir's debut, Lambda Award winning novel set in his native Iraq and adds some much needed underrepresented Arab and Muslim perspectives to that genre. The book is about where cultural and religious politics meet sexuality, and is alternately brutal and sweet as the main character Ramy makes what compromises he can live with in a place where he can never be openly gay. As he says in detail in this interview with Out Magazine, one of Namir's inspirations for the novel was his own struggle reconciling his faith with his sexuality.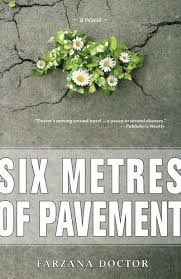 Six Metres of Pavement by Farzana Doctor is her second novel and also a Lambda Award winner, although the queer character is mostly secondary to the story. The protagonist is an Indo-Canadian Muslim Ismail Boxwala. Ismail is a man in his fifties who has never recovered from the worst mistake of his life: forgetting his baby daughter in the car on a hot summer day. It's a really moving novel about Ismail finding love with a Portuguese neighbour and "adopting" a queer daughter who's been rejected by her family. It's a beautiful book about second chances.
The Unquiet Dead by Ausma Khan is the first book in her Rachel Getty and Esa Khattak mystery novels. Khattak is a Pakistani-Canadian Muslim character and a disgraced older detective who works with the younger Getty to head up the minority-sensitive cases. Their first case is one of mistaken identity and aliases: what appears initially to be an accidental death from falling off a cliff could have been the murder of a suspected war criminal with ties to the Bosnian war who was living in Canada under a false name. As Khattak and Getty investigate, there seem to only be more and more questions. Rioter Rincey loved this novel; check out her booktube review.