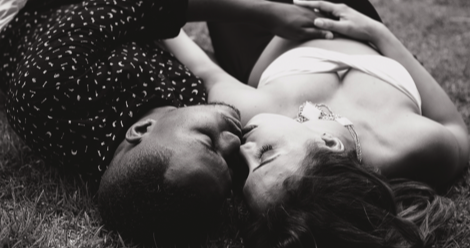 This content contains affiliate links. When you buy through these links, we may earn an affiliate commission.
What do you do when you're overwhelmed? By politics, by work, by your family, and just by life in general? For me, there's nothing like a good YA love story to inspire hope for the future and remind me of the goodness in humanity. And if that love story features complex characters from different racial and/or ethnic backgrounds who find love despite and because of each other's differences; well, that's even better! Read on for some excellent contemporary YA novels that feature interracial couples.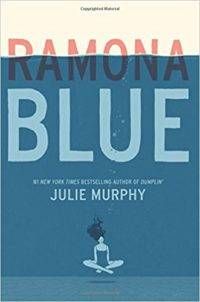 Ramona Blue by Julie Murphy
Ramona Blue has always stood out. She's over six feet tall and has electric blue hair. Oh, and she also likes girls. These three factors have made it nearly impossible to stay invisible in her small Southern town of Eulogy, Mississippi. When Ramona starts to develop feelings for her childhood friend Freddie, she—and everyone in her life—starts to question every facet of her identity. Julie Murphy's third novel received a lot of attention for her depiction of a teenage girl coming to terms with her queer identity. Murphy's treatment of Ramona and Freddie's interracial coupling received less media consideration, which I think is a shame. Ramona and Freddie talk candidly about their different races (Ramona is white; Freddie is black). They also discuss their class differences (Ramona is poor; Freddie is more privileged). In one particularly poignant scene, a near-run-in with Eulogy police officers proves to be a big learning moment for Ramona. She realizes that being a white woman affords her privileges and safety in the eyes of the law that her new black boyfriend does not share.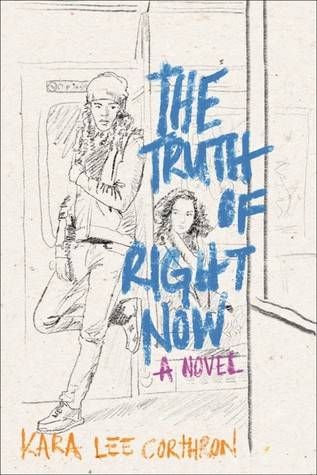 The Truth of Right Now by Kara Lee Corthron
Lily is a white, Jewish girl who comes from a family of privilege. Dari is a Trinidadian-American boy whose immigrant father is abusive. They begin a fraught relationship with each other in the halls of the fancy New York City prep school that they both attend in playwright Kara Lee Corthron's debut novel The Truth of Right Now. Lily and Dari have many conversations about race throughout the novel. Corthron does a great job demonstrating the limitations of Lily's privilege as she struggles to understand the way that systemic racism affects Dari's everyday life. At one point in the book, Dari gets stopped and frisked for no reason. The novel culminates with Lily and Dari getting into a public fight and the police showing up, which ultimately has huge consequences for Dari. The Truth of Right Now is an excellent—albeit heartbreaking—account of a twenty-first century interracial romance.
Our Own Private Universe by Robin Talley
When Aki Simon decides to travel to Mexico for a month-long service expedition with Holy Life youth groups, she makes a pact with her best friend Lori to hook up with someone on the trip. Aki hopes that this pact will help her figure out her sexual identity. She knows she's bisexual, but she's never been with another girl romantically. She quickly hits it off with Christa, an older white girl who has to keep her pansexual identity from her extremely religious parents. Aki and Christa begin a secret relationship that teaches Aki about sex, love, and—most importantly—herself. While painting an intense and realistic portrait of a first relationship, Talley writes in-depth about the intersections between race, sexuality, gender, religion, and global status. Be sure to also check out her novel Lies We Tell Ourselves, a piece of historical fiction about a white girl and a black girl who fall in love in segregated 1950's Virginia.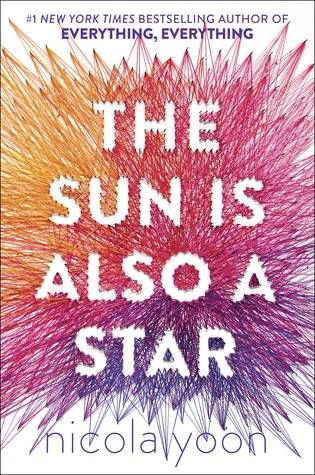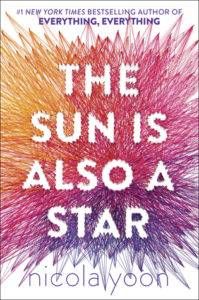 The Sun is Also a Star by Nicola Yoon
Over the course of one day in New York City, Daniel and Natasha meet and fall in love. Natasha is on a mission to figure out a way to stop her family's deportation back to Jamaica, scheduled for later that night. Daniel, the son of Korean immigrants, is struggling to reconcile his artistic ambitions with his parents' limiting vision for his future. In between romantic scenes of Daniel and Natasha falling for each other, Yoon includes nuanced anecdotes of racial tension and cross-cultural interaction. When we are introduced to Daniel's family's business, she dives into the history of Korean immigrants owning black hair-care supply stores in New York City, and dissects Natasha's feelings about this particular phenomenon. Ultimately, The Sun is Also a Star is an interrogation into the American Dream. Throughout the novel, Natasha and Daniel talk about the ways in which their respective family's immigrant status impacts the way they live, love, and dream in the United States.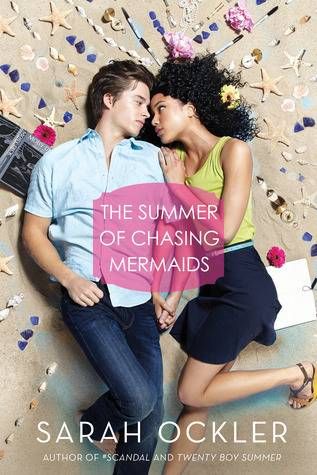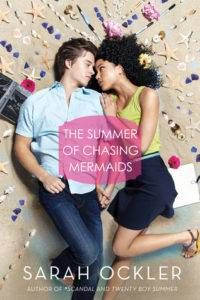 The Summer of Chasing Mermaids by Sarah Ockler
After a devastating boat accident that leaves her unable to speak, talented singer Elyse d'Abreau leaves her home in Tobago for a seaside town in Oregon called Atargatis Cove. Once there, she falls for notorious playboy Christian Kane. When Elyse and Christian partner up for Atargatis Cove's Pirate Regatta, Elyse finds herself facing her fear of the sea and opening herself up to potential heartbreak. Tobagonian words and references abound in the text, and Elyse constantly reflects on her life back home versus her status as a black girl in her new American home. What's more, this modern re-telling of "The Little Mermaid" is very sex-positive, with characters expressing interest and engaging in sexual activities in healthy, consensual, and respectful ways.
What are some of your favorite YA novels that feature interracial couples? Leave your chosen titles in the comments below!
Save