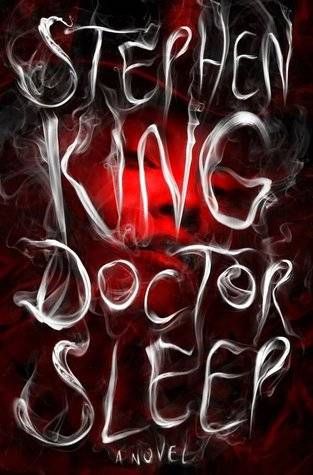 September is jam-packed with a lot of great new releases — it's a nice send-off to summer and a welcome into fall for sure. Get your to-read lists ready.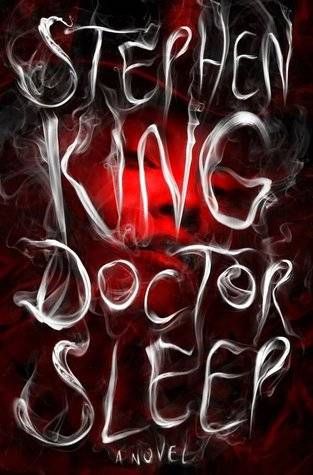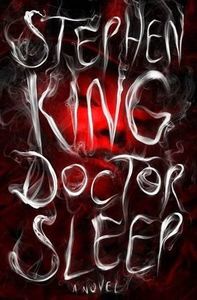 Doctor Sleep by Stephen King (Scribner, September 24) Whatever happened to the little boy in The Shining when he grew up? King is back with a bit of an answer to that question, bringing us a story about a now middle-age Dan Torrance who is trying his damnedest not to follow in his alcoholic father's footsteps. When all looks well for Torrance, he finds himself face-to-face with a young girl named Abra who conjures up his own suppressed past. Now, he's got to help her survive the paranormal band of True Knot who are eager to devour their next meal — a child with the shining. Fans of The Shining should find this story horrifying and altogether satisfying.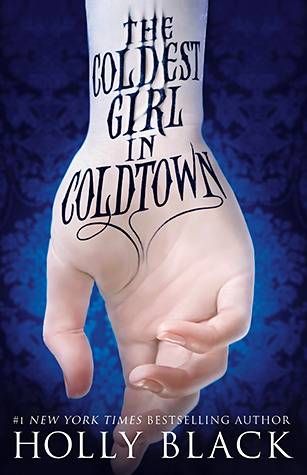 The Coldest Girl in Coldtown by Holly Black (Little, Brown Books for Young Readers, September 3) Just when you thought vampires were dead and gone, Holly Black reminds readers that perhaps there's still something more to offer. The morning after a killer party inside of a Coldtown, Tana wakes up surrounded by dead bodies. But she's not the only survivor — there's her ex-boyfriend. And then there's the mysterious guy who harbors a not-so-little secret. Can Tana escape? It's a new flavor of vampire, and we can trust Holly Black to bring the horror back to this creature.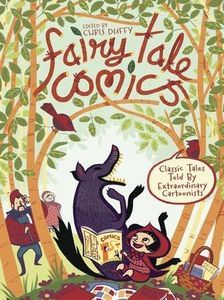 Fairy Tale Comics edited by Chris Duffy (First Second, September 24) For something lighter, let's talk about this amazing collection of fairy tale comics. Do not let the cover fool you into thinking this is something just for kids — it's not. This collection of fairy tales blends well-known tales like "Rapunzel," "Snow White,"and "Hansel and Gretel" with lesser-known fairy tales, including "Sweet Porridge!" and "The Boy Who Drew Cats." Not just that, though, it features some huge names in comics, working in their own unique styles, including Gilbert Hernandez (Love and Rockets), Craig Thompson (Blankets), Raina Telgemeier (Drama), and Ramona Fradon (Aquaman).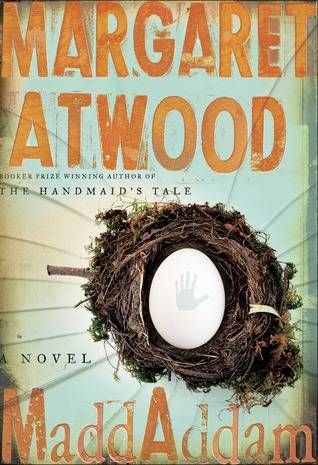 MaddAddam by Margaret Atwood (Random House, September 3) There's nothing really to say about the fact there's a new Margaret Atwood and that it's the third and final installment in the post-apocalyptic/dystopian MaddAddam trilogy, which began nearly ten years ago with Oryx and Crake. This book brings together characters from both the first and second in the series, as well as introduces some new ones. It's capital-L-Literature for Literature lovers.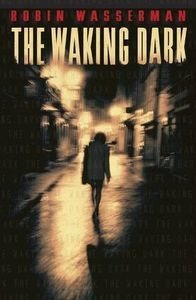 The Waking Dark by Robin Wasserman (Knopf Books for Young Readers, September 10) I wasn't done yet with talking about the awesome horror coming out this month. Five normal people in a small Kansas town go on a murderous rampage, and at the end of this "killing day," the murderers take their own lives. Except one girl isn't successful at killing herself, and yet, she has no memory about what she's done or why she's done it. Her family has her institutionalized and disappears, unable to deal with the destruction she's left in town. But it turns out that the killing may not yet be over. And there may be destructive weather. And there may be an uncontrollable amount of rage festering in town that just turns people more violent. A bloody, mangled thrill ride.
There are a few other books in September worth mentioning including Bleeding Edge by Thomas Pynchon (Penguin, September 17), for your literary needs; Dissident Gardens by Jonathan Lethem, where the personal saga of a family meets the political world of McCarthyism; Fangirl by Rainbow Rowell (St. Martin's, September 10), about college life and fandom life; Battle Magic by Tamora Pierce (Scholastic, September 24), book three in her "Circle Reforged" fantasy series; The Dream Thieves by Maggie Stiefvater (Scholastic, September 17), book two in her "Raven Cycle" fantasy series; What Goes Around by Courtney Summers (St. Martin's, September 3) which is technically not a new book, but a new bind-up of her first two dark and gritty YA books; and finally, Where the Stars Still Shine by Trish Doller (Bloomsbury, September 24) for your family-troubles-meets-well-deserved-romance needs.
_________________________
Sign up for our newsletter to have the best of Book Riot delivered straight to your inbox every two weeks. No spam. We promise.
To keep up with Book Riot on a daily basis, follow us on Twitter, like us on Facebook, , and subscribe to the Book Riot podcast in iTunes or via RSS. So much bookish goodness–all day, every day.