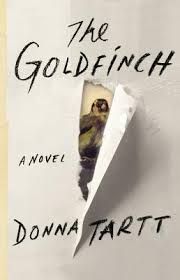 Fiction
Five Books to Watch For in October
It's October – which means there are still three more months of awesome 2013 titles coming for you to cram in your brain! Here's a look at the spiny delights from the tenth month.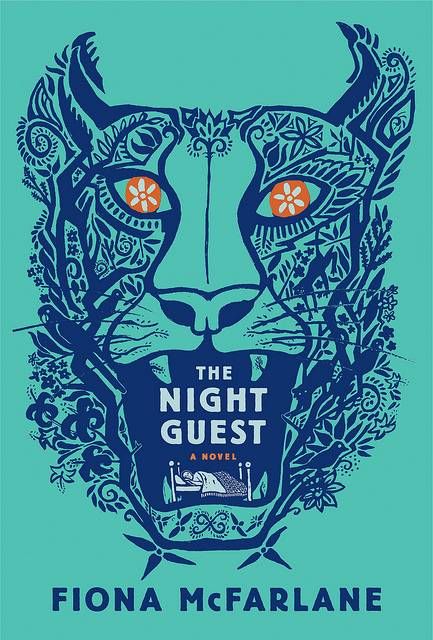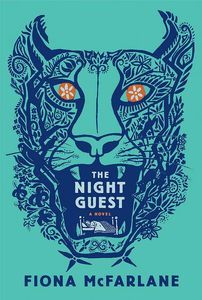 The Night Guest by Fiona McFarlane (Faber & Faber, October 1) I would buy this book for the cover alone – holy cats is it exquisite. I have spent a lot of time staring at it. But – good news – the book is amazing, too! McFarlane's debut novel is electrifying, about a widow named Ruth, who lives alone in a beach house, far from other people, until one day when a woman shows up at her door, claiming to have been sent to look after her. Ruth lets the woman in, and it ramps up from there. Fiona McFarlane is going to be big big big. And seriously, let's talk about that cover again: FANTASTIC.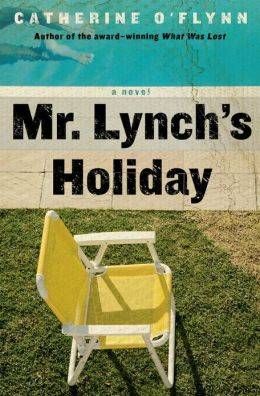 Mr. Lynch's Holiday by Catherine O'Flynn (Henry Holt and Co., October 8) I am so excited about this book, mostly for my own selfish reasons – I think Catherine O'Flynn is one of the best writers out there and I have been pining away for a new book. And look – Christmas has come early! Mr. Lynch's Holiday is about a widower (wow, spouses are not fairing well in this round-up) named Dermot Lynch who decides to visit his grown son who lives in Spain. The thing I love about O'Flynn's books is that they are so heartbreakingly sad, yet she has such a wonderful, subtle sense of humor. You find yourself laughing even when it's at its saddest. I want the whole world to read her.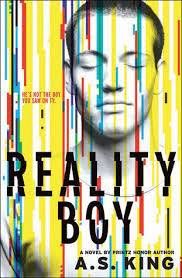 Reality Boy by A.S. King (Little, Brown Books for Young Readers, October 22) A. S. King is one of the most kick-ass authors out there. Her books are filled with compassion and hope and humor. Her new one deals with what is a very present-day topic: What happens to the stars of reality shows after the series ends? In this case in particular, how does one boy cope with growing up after millions of people have seen his crazy family and their horrible behavior? When you read her books, you can just feel how much A.S. King wants everyone to be happy and loved and respectful of one another. I think she's going to save the world.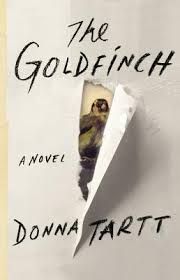 The Goldfinch (Little, Brown and Company, October 22) IT'S FINALLY HERE. After an eleven year wait, the new Dona Tartt book is here, and oh my stars and garters, it is so GOOD. So worth the wait! It's full of antiques and art theft and drugs and love and, whoo boy, lots more drugs. Above all, it shows once again what a fan-flipping-tastic writer Tartt is. (Just in case you might have forgotten – it has been so long since The Little Friend.) I loved it so much, I didn't want it to end, and it's 700+ pages. I cried when it was over. (What? Shut up.) Buy this as fast as you can!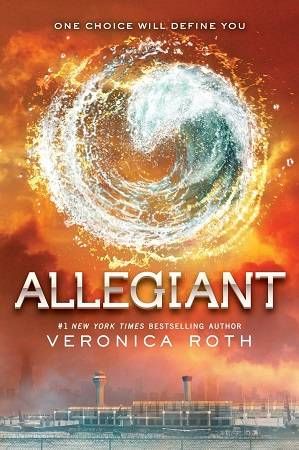 Allegiant by Veronica Roth (Katherine Tegen Books, October 22) The final book of the Divergent trilogy! Now, I have to admit, I haven't read the first two books in the trilogy, but general consensus is that they're amazing. And I certainly haven't read Allegiant because it is being kept under tight wraps. There aren't any advance reading copies being sent out. I actually saw people in tears back in June at BEA when they didn't hand out ARCs at Roth's event. People really want this book. It's quickly growing to Hunger Games-sized proportions. For all you fans out there, I hope it treats you well.
Get your pen and paper ready because there are tons more books of note coming in October: Elizabeth Gilbert's new novel The Signature of All Things (Viking Adult, October 1) is getting great reviews before it has even hatched; speaking of Elizabeths, Elizabeth Strout is the editor of The Best American Stories 2013 (Mariner Books, October 8); Wally Lamb returns with We Are Water (Harper, October 22); Malcolm Gladwell is back after a four-year hiatus with David and Goliath (Little, Brown and Company, October 1); the anticipation is huge for The House of Hades (Heroes of Olympus, Book 4) by Rick Riordan (Disney-Hyperion, October 8); lovers of Margaret Drabble will be excited to hear she's releasing her first novel in six years, The Pure Gold Baby (Houghton Mifflin Harcourt, October 1); wildly popular internet sites are chiming in with books – there's one from Humans of New York (St. Martin's Press, October 15) and Hyperbole and a Half (Touchstone, October 29) as well as a new book from The Oatmeal, Why Grizzly Bears Should Wear Underpants (Andrews McMeel Publishing, October 1); John Grisham is starting to produce at James Patterson-like speed – he's releasing Sycamore Row (Doubleday, October 22); for poetry fans, there's Dog Songs by Mary Oliver (Penguin Press, October 8); Chuck Palahniuk is follwing up Damned with Doomed (Doubleday, October 8), even though he once stated he would never write a sequel to anything he writes; and for fans of Dave Eggers, he has a new novel, called The Circle (Knopf, October 8). Oh, and A Dance with Dragons (Bantam, October 29) the fifth book in the Song of Ice and Fire series (a.k.a. the Game of Thrones series) will finally, finally be out in paperback.
Now, go forth and read awesome books!
_________________________
Sign up for our newsletter to have the best of Book Riot delivered straight to your inbox every two weeks. No spam. We promise.
To keep up with Book Riot on a daily basis, follow us on Twitter, like us on Facebook, , and subscribe to the Book Riot podcast in iTunes or via RSS. So much bookish goodness–all day, every day.