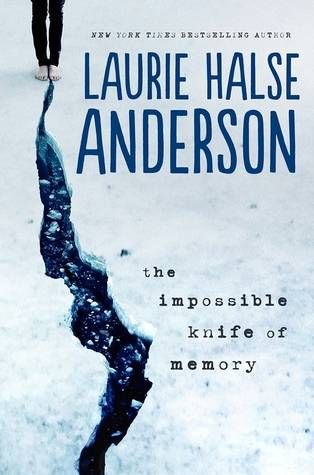 Fiction
Five Books to Watch for in January
New year, new reading resolutions, new additions to the TBR list. Hope you've finished reading some of those holiday gifts because January is so ready to rock.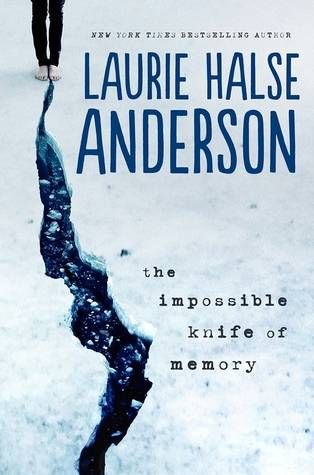 The Impossible Knife of Memory by Laurie Halse Anderson. A new title from the author of Speak and Wintergirls is always a bookish event, but this title is very special: Halse Anderson turns her empathetic and thoughtful pen to the world of Post-Traumatic Stress Disorder. We follow the compelling and sometimes devastating Hayley as witnesses her Iraq veteran father's struggle with the memories that haunt him.
Carthage by Joyce Carol Oates. Yes, that's right — talk about event fiction in January! This new title from Oates (a novel, this time, and not a collection of short stories) also deals with PTSD and parenthood. As an aside, it's interesting to see this emerging as an interest for fiction writers as our society tries to cope with the results of modern warfare. Anyway, Carthage gives us the veteran's perspective as he is plunged into a fresh traumatic situation with the disappearance of his daughter. As always, Oates plumbs the depths of humanity's capacity for cruelty and redemption.
The Days of Anna Madrigal by Armistead Maupin. And the heavy-hitters keep coming in January with the anticipated final instalment of Maupin's nine book Tales of the City series. Literature's most beloved transgendered landlady is hitting the road for an epic journey with the backdrop of the Burning Man festival. This final tale is all about the secrets we keep from ourselves and the need to deal with our unfinished business before we can rest.
Hollow City: The Second Novel of Miss Peregrine's Peculiar Children by Ransom Riggs. Fans of 2011's surprise cross-over hit have been eagerly anticipating Hollow City. Beginning immediately where the first title ended in 1940, this new volume of this most peculiar tale has Jacob and his friends en route to London — and yes, it lives up to the promise of the first novel.
Body Counts: A Memoir of Politics, Sex, AIDS, and Survival by Sean Strub. I read a lot of memoirs from the AIDS crisis of the 1980s; there is something important, I think, about bearing witness to these moments in our history. Straub, as a major figure at the centre of the fight for treatment and awareness when the crisis hit, and as one of the patients who nearly died under the original treatment regime, his story is powerful and unique. In many ways he is telling the story of so many who cannot.
And a February preview, because it comes out February 4 which is practically January and because I'm so excited about it:
The Corpse Exhibition and Other Stories of Iraq by Hassan Blassim (translated by Jonathan Wright). This is the West's first access to a major literary work about the Iraq war from an Iraqi perspective. This collection of short stories blends magic realism, gallows humour, and horrors you cannot look away from. If you loved Gardiner's Better Living Through Plastic Explosives but want that sensibility blended with, like, The Hurt Locker, this is for you.

And finally a bonus January release, for the Canadians only: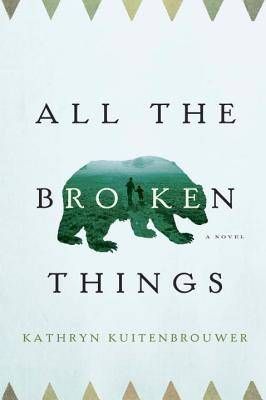 All the Broken Things by Kathryn Kuitenbrouwer. If you haven't yet heard from this new voice in Canadian fiction, get ready to get excited. Set in Toronto in the 1980s, All the Broken Things weaves the story of fourteen-year-old Bo, a boat person from Vietnam, and his family. Tasked with protecting the family secret, a baby sister so disfigured by Agent Orange that her mother keeps her hidden from sight, Bo negotiates a world of the underbelly: freak shows, bear wrestling, and something supernatural about High Park. This will be a buzzy book for the Canadian LitFic set.
_________________________
Sign up for our newsletter to have the best of Book Riot delivered straight to your inbox every week. No spam. We promise.
To keep up with Book Riot on a daily basis, follow us on Twitter, like us on Facebook, , and subscribe to the Book Riot podcast in iTunes or via RSS. So much bookish goodness–all day, every day.