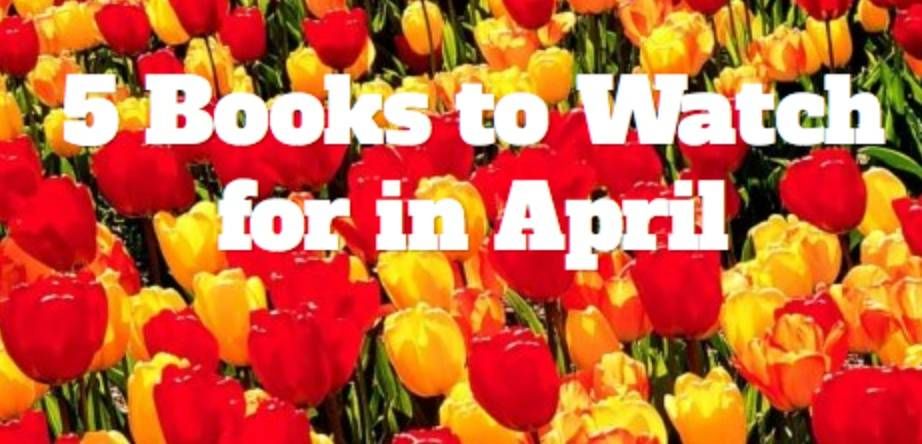 Fiction
Five Books to Watch for in April
This content contains affiliate links. When you buy through these links, we may earn an affiliate commission.
I have a co-worker who gets extreme joy from spoiling me on new shows he's watched, giving me shot-by-shot detail down to change of location and facial expressions of the characters. All despite my repeated pleas – "I dvr'd it! I was going to watch this weekend! Please don't…" Aw man, too late.
So I'd like to share five excellent books to watch for in April, without doing all the spoiling. You're welcome.
Frog Music by Emma Donoghue (April 1, Little, Brown and Company)
I love books set in San Francisco, one of the most picturesque and mystery-friendly cities there is. We've got soaring bridges! Old creepy island prisons! We are literally known for shocking sexcapades!
Born from a true, unsolved mystery, Emma Donoghue's Frog Music sweeps you into San Francisco's heady burlesque boom-town in 1876. During a summer of spectacular heat combined with a rampant smallpox epidemic, Jenny Bonnet, a sometime cross-dressing burlesque-dancing frog-catcher, is shot in cold blood through the window of a saloon. Friend Blanche Beunon vows to discover the identity of Jenny's killer and get justice.
Donoguhe is a writer I just plain admire-for her writing and her nonfiction words. I love that she's not afraid to tackle multiple genres (childrens, lesbian, fiction) and give the what-for to her own website for asking about her political views. (Answer: "All writing is political, but only 'minority' writers get asked this question, funnily enough.") She's also a lover of research, and, once you finish Frog Music, you can lose yourself in a fantastic annotated bibliography describing her research for the book, which includes reference to the deceased inspiration's multiple arrests for 'Wearing the Attire of the Other Sex'.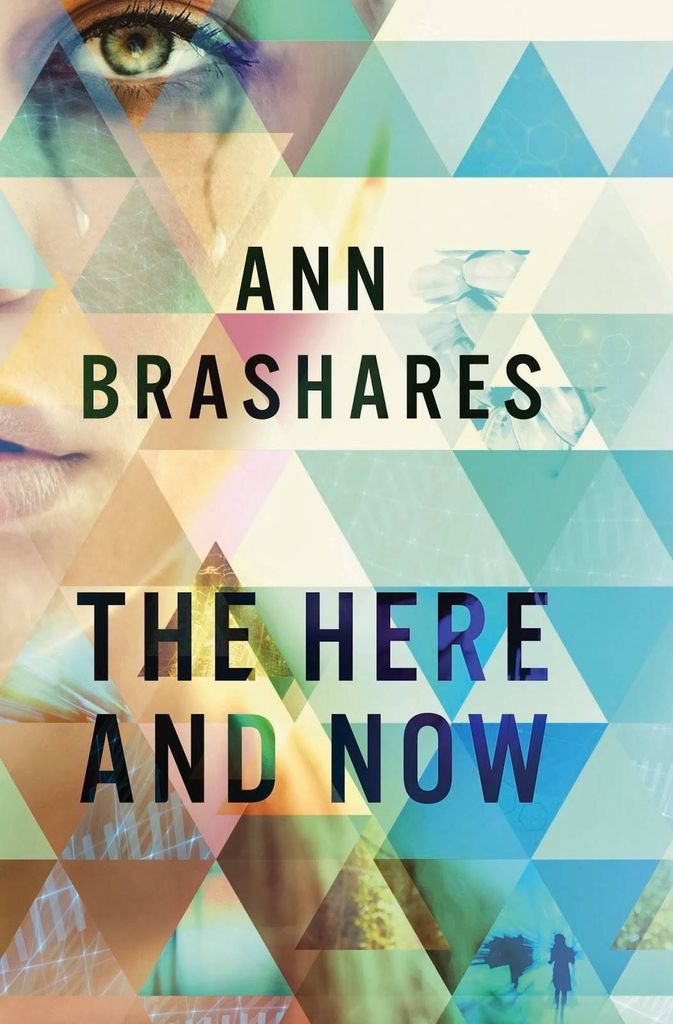 The Here and Now, by Ann Brashares (April 8, Delacorte Press)
Forget everything you know about traveling pants. In Ann Brashares' latest YA fiction, it's the people who do the traveling – through time. The problems begin in 2000-something, when the world has gone haywire, as every single movie set in the future has been telling us for years. Society is in turmoil due to a pandemic disease, and Prenna James lands back in time, along with other refugees from the future, to try to find a way to stop the future horrors from happening (again?). We all know the rules of time travel though, thanks to the Butterfly Effect: don't let on that you're from the future, don't interfere with current events, and never, ever fall in love. But this is a y/a, and a boy named Ethan is involved…so you know there's gonna be trouble. The big question is: will Prenna find a way to stay in The Here and Now? Love, time travel, and saving the world – I cannot wait to see how it ends.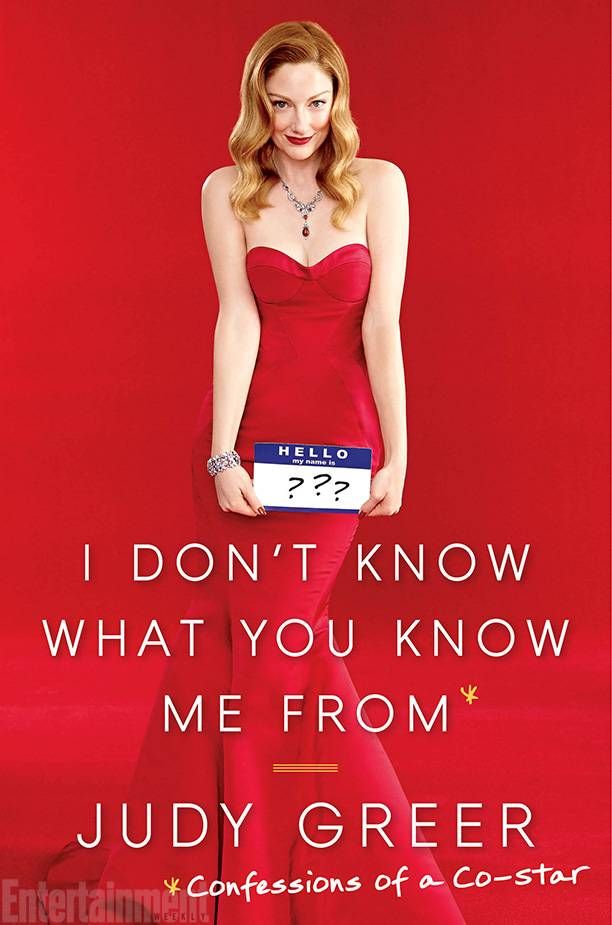 I Don't Know What You Know Me From, by Judy Greer (April 8, Doubleday)
We're having such a great time discussing the merits of celebrity authors, why not add one more to the list! Judy Greer is one of the greatest co-stars on film and tv, with Arrested Development, The Wedding Planner, 13 Going On 30, and The Descendants to name just a few of the hundreds. Really, hundreds. And now she's written a book about the glorious life of a constant co-star (the book is, in fact, subtitled Confessions of A Co-Star), sharing stories about being the 'hey! I know that guy!' on horrific blind dates, at the Oscars, and during moments of fan forgetfulness. Delightfully happy and well-adjusted in her fame and typecasting, Greer tells how how she really feels about life in Hollywood, like when people sidle up to tell her she's "prettier in person." Sheish. We've all thought it – but come ON! This memoir's not all boozy, or slutty, or jaded. You won't feel like you're reading book, just dishing with a good friend. And enjoying it.
(Love Life, by Rob Lowe, also drops in April, if you're looking for a male-centric-companion piece. Or just need a bunch of lite spring break fodder.)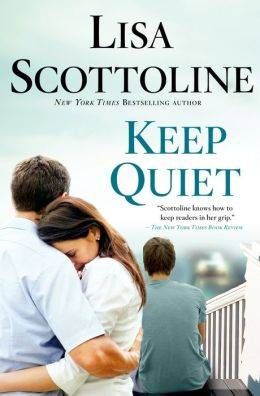 Keep Quiet, by Lisa Scottoline (April 8, St. Martin's Press)

Lisa Scottoline is a very busy woman. Her new book,
Keep Quiet
, hits stores in April, in her spare time, she writes a weekly column,
Chick Wit
, for The Philadelphia Inquirer,
and
teaches a course she created, Justice and Fiction, at the University of Pennsylvania Law School. She's also a winner of the Edgar award for crime fiction, which makes her the perfect novelist to write
Keep Quiet,
in which a father tries to protect his son when a late night 'take the wheel' lark turns into a deadly hit-and-run. What happens next? They both flee the scene and work through the novel trying to hide the incident, and their guilt, from the rest of the family, (and the blackmailer who claims to have witnessed it!) all in the name of keeping them together. I got my learner's permit at 16 and promptly rear-ended a car in a Jack in the Box parking lot, so I can only imagine how poor Ryan feels, with a dead body to cover up. File this suspense under the catgory of 'will make you think twice about letting your kids drive.'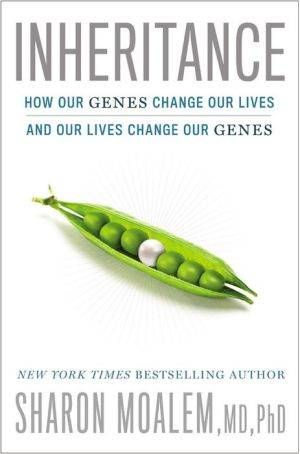 Inheritance: How Our Genes Change Our Lives–and Our Lives Change Our Genes, by Sharon Moalem MD, PhD (April 15, Grand Central Publishing)
Hey, so now it's medically proven that you can blame your current issues on past life trauma. Ok, not exactly past-life as in reincarnation, but, according to Sharon Moalem, MD and PhD, the human geneome might remember more than we think. Inheritance goes directly to Dr. Moalem's patients to unlock the secrets behind rare genetic conditions, which he believes hold the answers to more common medical issues, and decodes genetics to explain the evils of fructose sugar, common painkillers, and insurance companies. Dr. Maolem doesn't devolve into boring medical jargon – he's used to being on tv, in magazines and other news outlets, and is the author of the Survival of the Sickest and How Sex Works, both New York Times bestsellers and good reads on their own.
And one for good luck:
The Alchemist, 25th Anniversary, by Paulo Coehlo (April 15 HarperOne)
I would not be a good Paulo Coehlo fangirl if I didn't alert you to the 25th Anniversary hardcover edition of The Alchemist: A Fable About Following Your Dream. I already have two copies myself – a paperback and a really pretty illustrated hardcover, but there's always room for one more. This is a book about, in the author's own words "someone who needs to fulfill his or her dream, but takes too long because he or she thinks it's impossible." It inspires me every time.