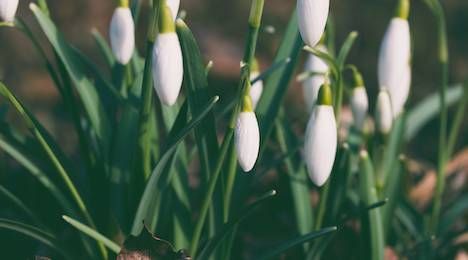 Lists
5 Books to Watch for in April
This content contains affiliate links. When you buy through these links, we may earn an affiliate commission.
I don't read many books before publication, but I do like to keep an eye on coming attractions. (It makes it easier to get to the top of the library holds list!) And April is bringing lots of books that look worthy of my TBR. These are a few by authors I'm already interested in or that are getting some good buzz. Take a look and get them on your hold list now!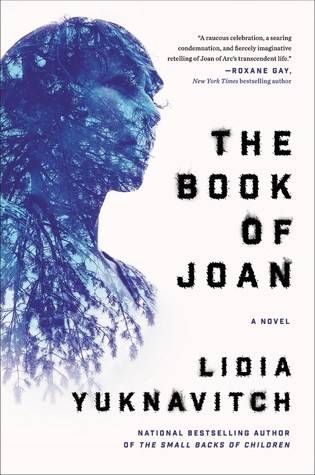 The Book of Joan by Lidia Yuknavitch (April 18, Harper)
I've been wanting to read something by Lidia Yuknavitch for a while, and this futuristic Joan of Arc story is at the top of my TBR right now. It's set in the near future, when wars and radioactivity have transformed the human race. Spurred on the by the tale of a child warrior named Joan, rebels seek to end the rule of the blood-thirsty cult leader Jean de Men. According to the Goodreads blurb, the book "raises questions about what it means to be human, the fluidity of sex and gender, and the role of art as means for survival."
The Stars Are Fire by Anita Shreve (April 18, Knopf)
I used to read a lot of Anita Shreve's books (I especially liked The Pilot's Wife and Light on Snow), but at some point she fell entirely off my radar. Perhaps it's time to pick her up again. Her books are reliably enjoyable stories of women in difficult circumstances. This new book is set in 1947 and follows the story of Grace, a pregnant mother of two toddlers whose husband has joined the volunteer firefighters battling blazes along the coast of Maine. When the flames reach Grace's home, she and her friend Rosie must fight to save their children and face an uncertain future.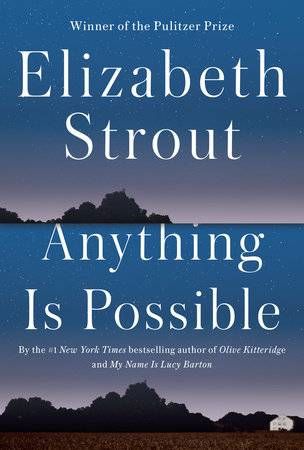 Anything Is Possible by Elizabeth Strout (April 25, Random House)
If you loved Strout's previous book, My Name Is Lucy Barton, you won't want to miss this follow-up. Structured as linked stories, like Olive Kitteridge, this book focuses on the small-town people Lucy grew up with. According to the publisher's blurb, the book brings stories of "two sisters: One trades self-respect for a wealthy husband while the other finds in the pages of a book a kindred spirit who changes her life. The janitor at the local school has his faith tested in an encounter with an isolated man he has come to help; a grown daughter longs for mother love even as she comes to accept her mother's happiness in a foreign country; and the adult Lucy Barton returns to visit her siblings after seventeen years of absence."
Borne by Jeff VanderMeer (April 25, MCD/FSG)
VanderMeer received great acclaim for his 2014 Southern Reach trilogy, and this book has made it onto many much-anticipated lists. The main character, Rachel, lives in a world that's been ruined by war and ecological disaster. She finds a tiny creature, maybe a plant or maybe an animal, and decides to keep and nurture him, despite the risks. This creature, named Borne, "will lay bare to Rachel as he changes is how precarious her existence has been, and how dependent on subterfuge and secrets. In the aftermath, nothing may ever be the same."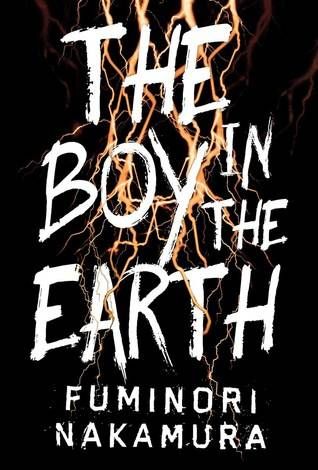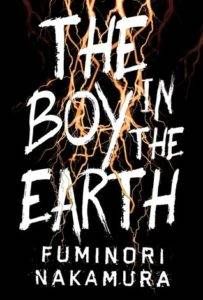 The Boy in the Earth by Fuminori Nakamura and translated by Allison Markin Powell (April 25, Soho Crime)
I haven't yet found a Japanese crime writer that I love, but I've liked the ones I've read enough that I want to keep trying. And Nakamura looks like someone well worth checking out. This 2005 book won the Akutagawa Prize and will be newly available in English this month. It's the story of a Tokyo cab driver plagued by blackouts and dreams of suicide. To figure out how to move forward, he must unearth memories from his past.