Lists
Five Books to Look For in 2012
I wanted to spend some time clearing my shelves of books that I had been meaning to read over the holidays, and I made some good progress. As a reward, I decided to spend my New Year's Eve going through the catalogs for Spring 2012 and taking a look at the titles that are slated to hit the shelves. Here are a few of the books that I think are worth waiting for in 2012.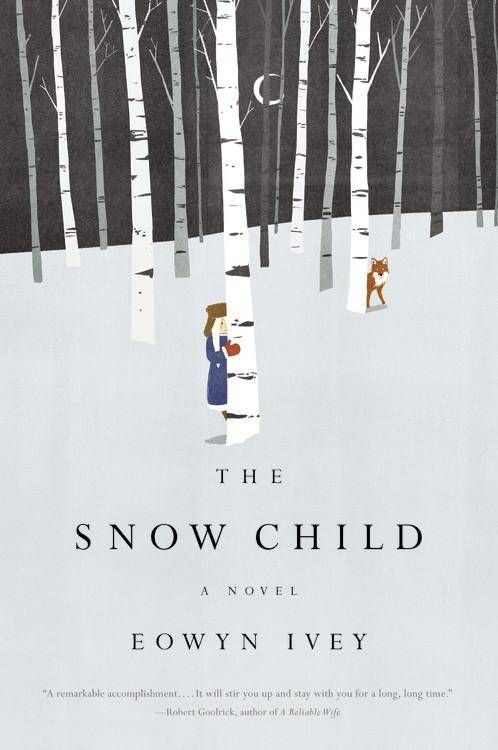 The book: The Snow Child by Eowyn Ivey
The description: The year is 1920. A childless couple live on a homestead in the Alaskan wilderness, and their hard life is taking its toll on their marriage. Jack is overwhelmed by his work on the farm, and the loneliness is starting to get to Mabel. One day they find a young girl in the snow. They think she is the answer to their prayers. Faina is not what she seems, however, and the truth changes everything.
My thoughts: What initially caught my attention several months ago was this statement by an early reviewer: "If Willa Cather and Gabriel Garcia Marquez had collaborated on a book, The Snow Child would be it." I love both of those authors, and the idea of the two styles coming together was just too tempting. The book trailer just sealed the deal.
Release Date: February 2012 (Reagan Arthur Books)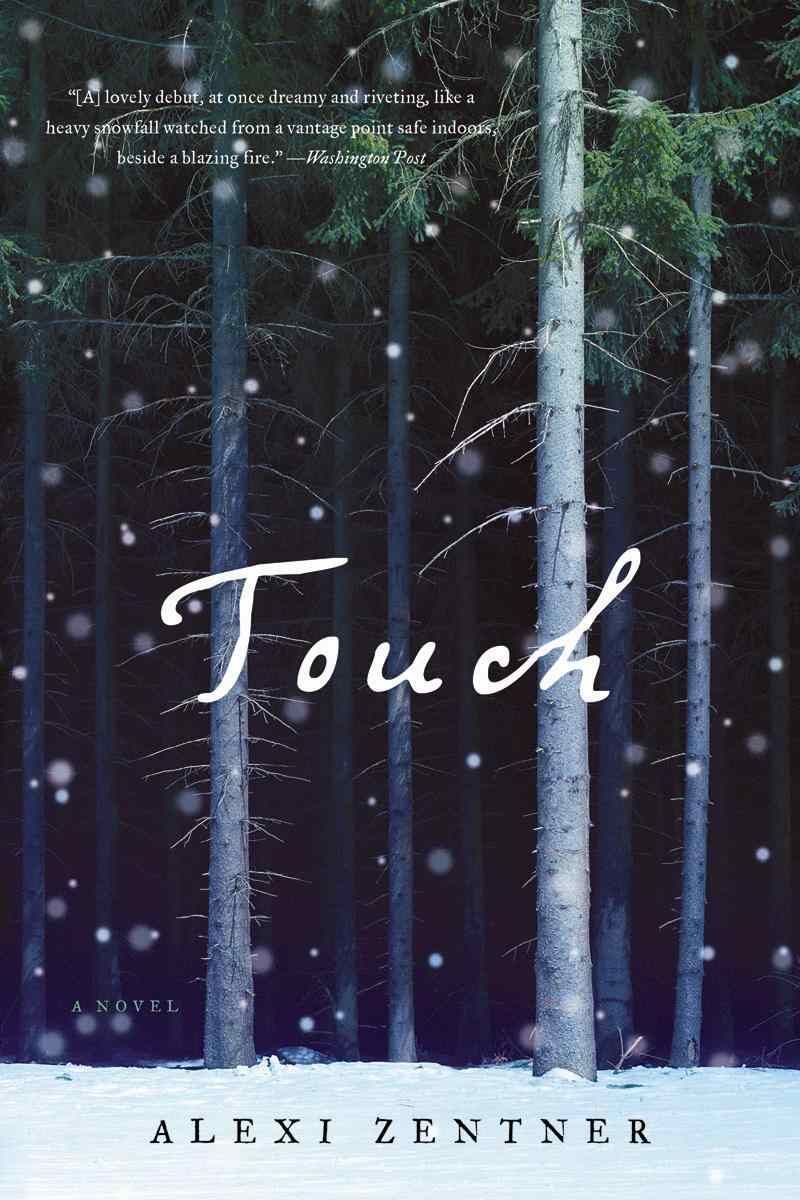 The book: Touch by Alexi Zentner
The description: The story focuses on Stephen, a man returning to his hometown of Sawgamet, a logging town in the Northern Canadian wilderness. It is the eve of his mother's death, thirty years since his grandfather returned to the same town searching for his dead wife. Now, it is Stephen who will have to come to terms with his own loss.
My thoughts: Technically, you don't have to wait for this one. The book was released in hardcover in April, but for some reason it never got on my radar. I don't know how that happened. It was this sentence from Susan Thurston's Minneapolis Start-Tribune review that finally caught my attention: "Here the wilderness, of the woods as well as the soul, is a place with which to be reckoned, and the strongest of men and women can fashion from it a life of mythological proportion and beauty."
Release Date: April 30, 2012 (Paperback – W.W. Norton)
The book: Cubop City Blues by Pablo Medina
The description: The story takes place in Cupob City, a place that bears more than a passing resemblance to New York, and the reader is guided by The Storyteller. He is a young man, born nearly blind, cared for by a European housekeeper, and educated at home by means of the Encyclopedia Britannica, The Bible, and Arabian Nights. When he is 25, both parents are diagnosed with cancer. He becomes their care giver, and he passes the time by telling him stories inspired by his unusual education.
My thoughts: Music does not speak to me in the same way that it does to many other people, but I love to read about the magic that music brings to other people. I am intrigued by the character of The Storyteller, and I want to know what they mean when they say the story is "molded by the cadence of Afro-Cuban Jazz." I definitely look forward to finding out.
Release Date: June 5, 2012 (Grove Press)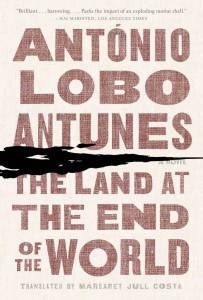 The book: The Land at the End of the World by Antonio Lobo Autunes, translated from the Portuguese by Margaret Jull Costa
The description: The novel focuses on a Portuguese medic that is haunted by his memories of war. He shares his story with anyone who will listen, and, through his tale, paints ""kaleidoscopic visions of a modern Portugal scarred by its Fascist past and its bloody colonial wars in Africa" (Paris Review).
My thoughts: This is another book that was actually released in hardcover last year and that I completely missed out on. It is a war novel told by a tormented medic. I am a big fan of M*A*S*H. They say that it follows "in the literary tradition of William Faulkner and Gabriel Garcia Marquez," two of my all-time favorite authors. This is a book that I may not be willing to wait for. I might just have to buy it now.
Release date: June 25, 2012 (Paperback – W.W. Norton)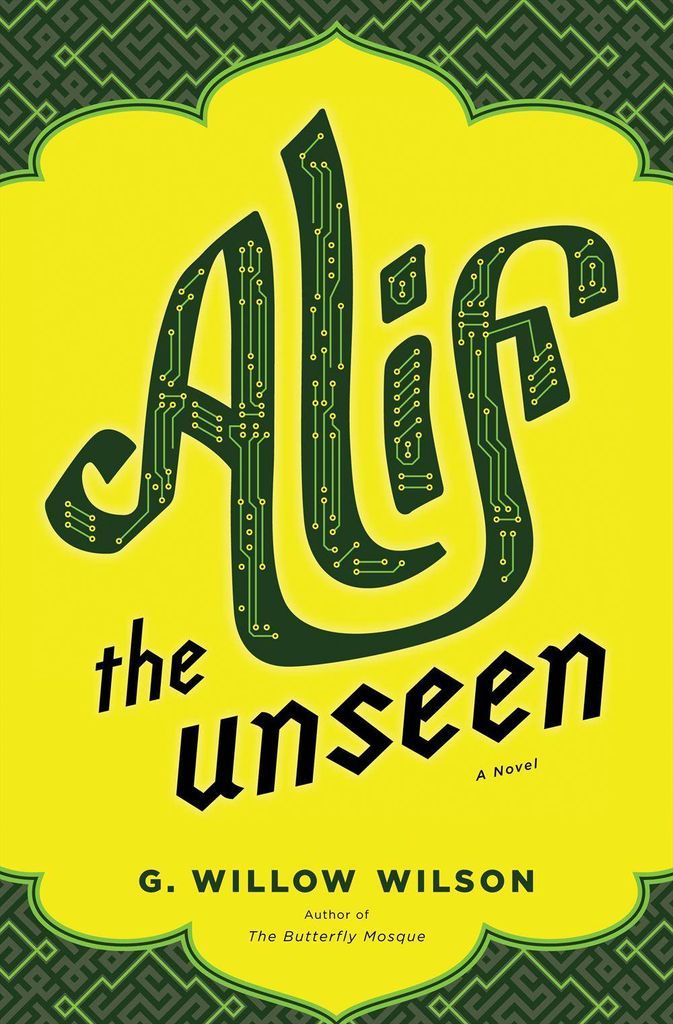 The book: Alif the Unseen by G. Willow Wilson
The description: The story takes place in an unspecified Middle Eastern location, where a young Arab-Indian hacker known only as Alif works hard to protect his various clients from surveillance. His heart is broken, his security breached, and he must go into hiding. While on the run, he finds a secret book of the jinn, A Thousand and One Days. The book and all the possibilities that it presents put Alif in an impossible situation.
My thoughts: As you may have noticed from my earlier picks, there are some "literary traditions" that I willingly follow, no matter where they might lead. This book falls into one of them. How could I not be interested when I saw this: "Alif the Unseen is a masterful debut novel, an enchanting, incredibly timely adventure tale worthy of Neil Gaiman." Really? Sign me up.
Release date: July 3, 2012 (Grove Press)
__________________________
Cassandra Neace teaches college students how to write essays and blogs about books and book-related goodness at Indie Reader Houston. Follow her on Twitter: @CassandraNeace