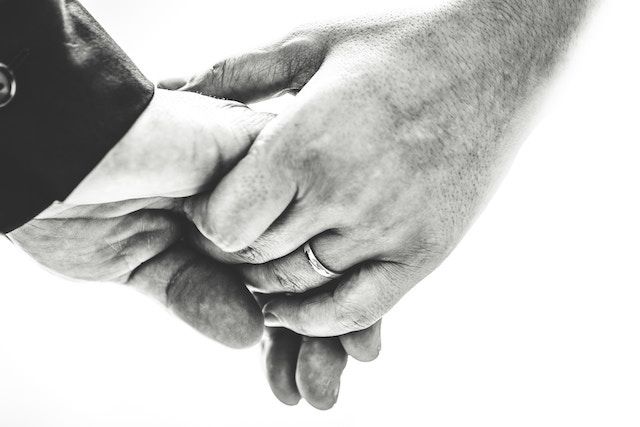 Critical Linking
Five Books that Taught "Modern Love" Editor About Love: Critical Linking, September 8, 2019
Critical Linking is a daily roundup of the most interesting bookish links from around the web, sponsored today by The Hanged Man and the Fortune Teller by Lucy Banks, from Amberjack Publishing.

---
"As editor of the "Modern Love" column at The New York Times, where I have read perhaps 100,000 essays about relationships over the past 15 years, I sometimes fall into the lazy trap of thinking I can't possibly learn anything new about love. Which is ridiculous. Not to mention dangerous. One of the best things about love, I often say, is how impossible it is to master. These five favorites delve into love's complexity in a way that's fresh, wise and bracing—the kind of books that remind you that don't even know what you didn't know until you read them."
I think I feel my heart defrosting.
---
"Oh man, where to start? There are probably 100 titles that I could mention here. But how about an early one: Agatha Christie's The Murder of Roger Ackroyd. I was 12 or so when I read it. I will never forget the sheer delicious shock of that ending, and realising – maybe for the first time – that it was possible to tell a story in a way that made the reader gasp. I've been chasing that same result (not nearly as successfully) ever since."
I remember that gasp! Agatha Christie changed my life too.
---
"The novel, published by Tor Books in February, is set on an inhospitable alien planet. The synopsis: Generations ago, the settlers of the planet January created a civilization on the edge of endless environmental extremes, between frigid pitch black and blinding, scorching brilliance. The city of Xiosphant functions with tyrannical precision, enforcing its citizens to work, eat, and sleep in specific blocks of time mandated "day" and "night."
Adaptation news for Charlie Jane Anders' The City In The Middle Of The Night!