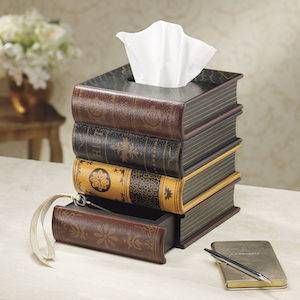 Lists
Five Books to Read When Life Feels Like it Sucks
This content contains affiliate links. When you buy through these links, we may earn an affiliate commission.
Sometimes life can get you down. You ran out of your anti-depressants, your partner broke up with you, the job market is in shambles, and the pile of laundry in the corner is teetering precariously. And it's raining and your umbrella broke. No worries. Here are some books that might boost some serotonin levels — or at the very least, give you some warm heart fuzzies and help you feel better.
1. Dora: A Headcase by Lidia Yuknavitch. A modern-day, feminist retelling of Freud's Dora story, classic psychoanalysis it ain't. Think Holden Caulfield with bright red Docs, even more sassy sarcasm, and a colorful posse of best friends — and of course, a therapist. Throw in some drugs, art, and family conflict for good measure. Relationships of all kinds are immaculately drawn in this coming-of-age story, and the passion, fury, and chaos of teenage girlhood is perfectly captured.
2. The Cure for Grief: A Novel by Nellie Hermann. Okay, so you might feel ALL THE FEELINGS with this book. But I promise it will bring warm fuzzies. The protagonist, Ruby Bronstein, is a sensitive, observant girl who brings us into her world as it slowly becomes unrecognizable. After her oldest brother struggles with mental illness, a series of events occur that forever alters Ruby and her family. Through her adolescence and young adulthood, this is a story about facing devastation head-on and making the choice to live, not just survive.
3. Boy Meets Boy by David Levithan. Sweet without being saccharine, we're pulled into a world where having a football star quarterback who is also the homecoming queen is perfectly normal. Paul and Noah's relationship is awkward, funny, and warm, as most relationships are. But this is also a story about Tony standing up for who he is and the tests of best friendship between Joni and Paul. Levithan is pitch-perfect with his dry wit and vibrant descriptions. If you don't laugh out loud at all while reading this, I would be concerned.
4. To Kill a Mockingbird by Harper Lee. One of my favorite books, I'm especially loving it lately. Maycomb, Alabama comes to life on these pages, bringing the reader into Scout's everyday life. Atticus Finch's commitment to justice in a time of racial strife and the tender friendship that develops with Boo Radley and the children never fail to restore some faith in the goodness of people by the time I'm done re-reading the book.
5. Mentor: A Memoir by Tom Grimes. Good teachers and mentors are hard to find, but when you find one, hold on to them. Grimes shares his story of attending the Iowa Writers' Workshop and the friendship that developed between himself and Frank Conroy, the director of the Workshop at that time. As the years go by, their relationship holds strong, and the two men sustain each other through more than just writing. (Although there's plenty of the writing life in the book!).
Don't you feel better?
____________________
We run a pretty sweet little bookish Instagram account, if we do say so ourselves (and we do). Come check it out.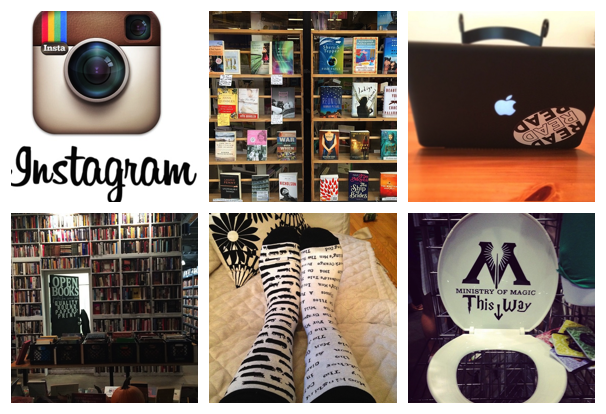 Save