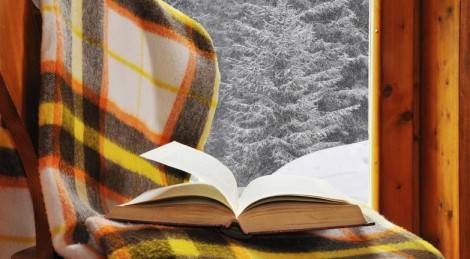 Lists
5 Books For Fall/Winter Grinches
This content contains affiliate links. When you buy through these links, we may earn an affiliate commission.
Okay, summer is when I'm happiest. For freaks like myself, who are the most dramatically sad during this season and the one that follows it, I've found books to combat the small annoying things about this transitional season:
Cold Fingers: Dignity won't let you wear gloves indoors, which means covering up in a blanket, which also means, no fingers to manipulate the pages in a book. I suppose you could, um, use your tongue? *avoids eye-contact and edges away* Solution: wrap up in blankets, and pick an audiobook!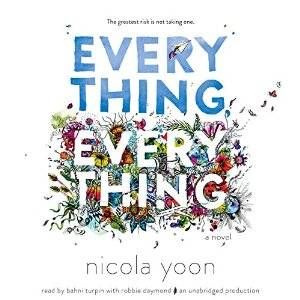 This is where Nicola Yoon's Everything Everything comes in. The story is certainly warm enough (and so unexpected funny) to make you forget about the cold. The novel, currently being adapted for film, follows Madeline who has a immune disorder that essentially means staying at home forever—so, of course, she has to leave her house. Every mention of the outdoors and of sunlight and adventure transports you back to July. It also helps that the narrators, Bahni Turpin and Robbie Daymond, are a joy to listen to and basically drag the sun back into your life.
Cold Toes: I promise I'm not going to go through every body part, but cold toes are a legitimate problem because you can't stay covered in blankets forever. And even with socks on, it feels like your ankles are warm, but your toes are about fall off from frostbite. For this, you need something that will make you pace frantically and, occasionally, have you swearing like a sailor.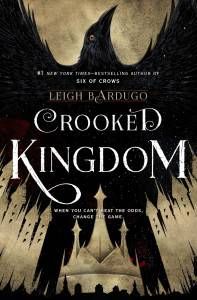 You need Leigh Bardugo's Crooked Kingdom, the final book in the Six of Crows duology, performed by a captivating cast of narrators! I am definitely going to buy a print copy of the Crooked Kingdom, if only to see both books together, but I am kind of in love with the idea of experiencing the sequel as an audiobook. Unless you're one of those Next Level audiobook listeners, you're stuck in regular speed, enjoying the experience, but basically wearing a hole into your floor because you can't go faster—and if the first book was any indication, you'd want to race through this one. Actually, you might not even have a choice, you are just carried along quickly by Bardugo's writing, slowly by the cast, and the frustration will keep you warm.
Pretending Not to Shiver While Shivering: Because it's still "just" fall and the day started out sunny, you made some terrible decisions, and now you're cardigan-less at a café that only has seating available outside. Your one chance of distracting yourself from the cool wind is the book in your bag.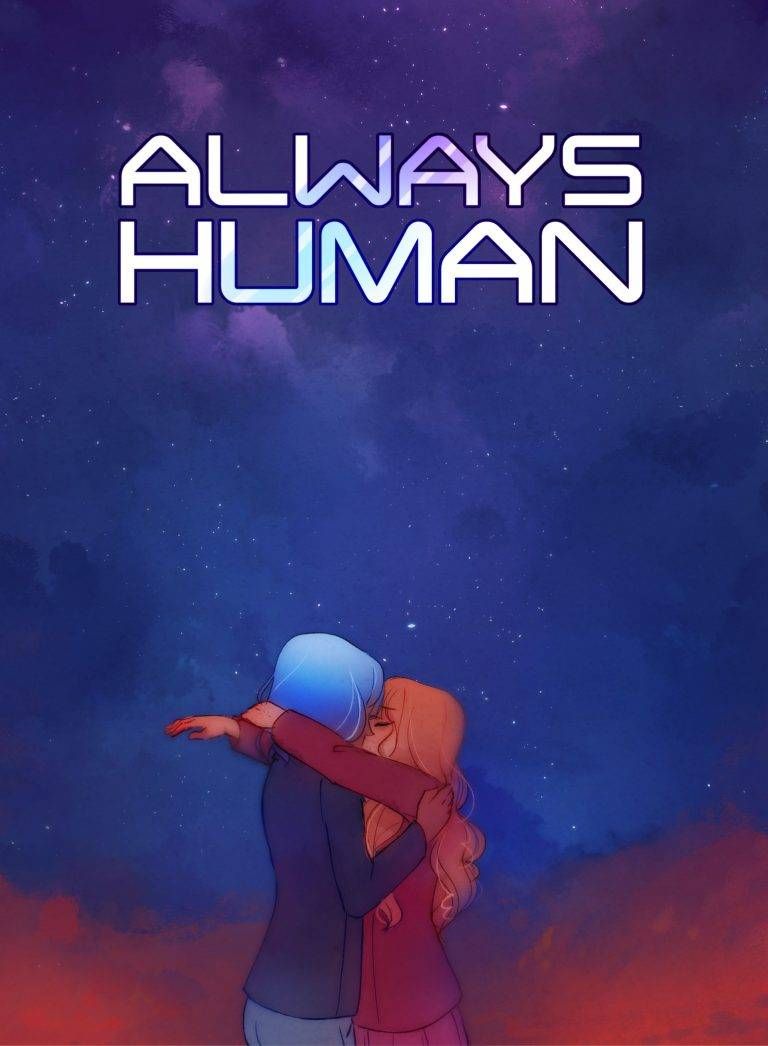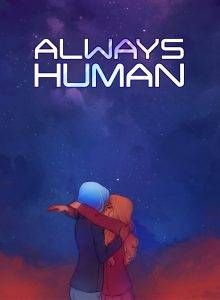 And that book is … not a book, really. It's the LINE Webtoons app on your phone that lets you re-read all of walkingnorth's (ongoing) sci-fi/romance Always Human. It is a light, fluffy story—though none of those words have been used to imply lack of substance—that follows Sunati and Austen, two girls who meet at a train station, and like any adorable meet-cute … ends in tears? And yet, they meet again. And again. And somewhere along the line, we just can't get enough of these two dorks together. With its vibrant art style and warm story, Always Human is sure to make that coffee redundant.
The Hot/Cold Dilemma: I don't know, maybe I just have a case of the Dementors because parts of my apartment just never seem to warm up, while some areas might as well be a part of Singapore. In a situation like this, you can't get comfortable anywhere but the kitchen, where the pie ingredients are i.e. where the cold tiles and hot stove come together to create a bearable environment.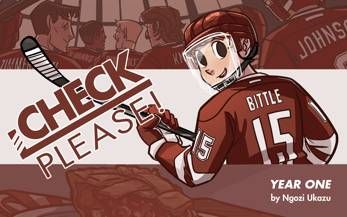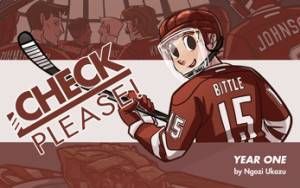 And, as you busy yourself with baking something wonderful, imagine a webcomic comic about hockey! Can't imagine hockey, that's okay, just imagine bros who have actual personalities instead! That was easier than hockey, wasn't it? Imagine a hockey prince with anxiety! Imagine a protagonist from the South who not only plays hockey but can also figure-skate, can make pies appear almost by magic, and can sing along to every Beyoncé song ever! Imagine romance! And friendship! And a guy who keeps getting pelted by fries! Imagine a Kickstarter where one of the stretch-goals means getting your hands on some of those pie recipes! Now, in between checking on the recipe you're using, open a new tab and start reading Check Please! by Ngozi Ukazu.
Hello, Darkness: Alternatively, this is called the Winter is Coming moment, when Fall Grinches like myself can no longer deny that autumn will inevitably lead to winter. This is usually followed by a panic that constricts your throat and makes your stomach drop because OH MY GOODNESS THE YEAR IS ABOUT TO COME TO AN END AND YOU STILL HAVEN'T FINISHED WITH YOUR SUMMER TBR PILE!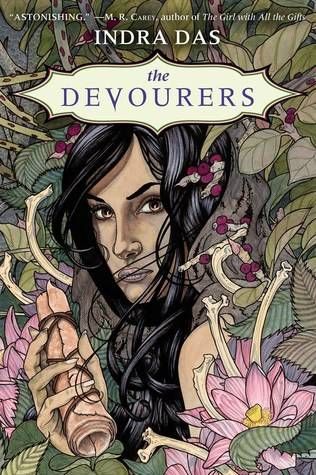 Which is why I'm currently reading The Devourers by Indra Das. My copy carries with it the warm memory of having listened to Das read from his book on a nice summer evening. The book itself is dark and difficult, but the characters are captivating and strong in ways you wouldn't expect. You tend to forget you're in rainy Vancouver and you're transported to Kolkata, India and the place that used to be Kolkata, India. It isn't until you put it down that you're back in your hot/cold apartment, so I guess my plan is to put it down as seldom as possible.