Five Book Culture Heroes of 2014
I say this every year, but folks: it's never been a better time to be a reader. This year, in particular, we've been blessed by some incredible people who are making book culture better and more inclusive. So here's to the book culture heroes of 2014: thanks for your great work. We salute you.
5. Roxane Gay. For outstanding excellence in the field of awesomeness. From joining the Toast team to build the new Butter site to incisive and timely cultural criticism to the gut punch of truth that was Bad Feminist, we're all lucky to live on the same planet as the inimitable Roxane Gay. Gay is an advocate and an activist and a tower of strength, speaking out on issues of diversity and gender relating to book publishing and beyond. I cannot wait to see what 2015 brings us from her.
4. Janet Mock. Mock is running a Trans Book Drive on Indiegogo to raise money to get books about trans characters into the hands of trans prisoners across the U.S., in partnership with LGBT Books to Prisoners. Everyone reading this website understands the transformative, educational, and healing power of literature; Mock is trying to get that power into the hands of people desperately in need of it. And her memoir, Redefining Realness is worth your time and attention.
3. Jacqueline Woodson. Not only was Brown Girl Dreaming simply one of the best books of 2014, but Woodson's poise and grace in the face of the racist comments made while she was accepting her National Book Award unflinchingly showed book culture just how far it still needs to travel. It's really important that a slur not get more press than the book it nearly buried, so make sure you read Woodson's exquisite essay on the night in question.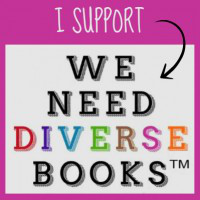 2. We Need Diverse Books. This amazing campaign sprang up in the aftermath of the blindingly white mess that was BookCon 2014. And they've had huge successes, including partnering with BookCon 2015 to make it suck way less. You can meet the whole team here, or read our first interview with president Ellen Oh to learn more about what they do.
1. Scott Bonner. Scott Bonner is the librarian at Ferguson Public Library, and he's the reason that library has been such a significant force for good in the community over the tragic and tumultuous months since Mike Brown's murder. He's kind of my hero. (And major shoutsout to Ashley Ford for her fundraising skills and advocacy on behalf of the library.)
This list is by no means exhaustive. Who were your heroes of book culture in 2014? Join me in the comments with your suggestions.
____________________
Did you know that Book Riot has a YouTube channel? We do. It's new and we are having fun with it. Check it out here.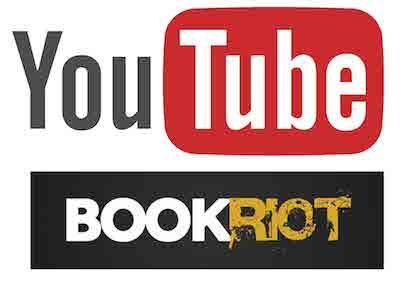 Save