LGBTQ
5 Authors to Get You Started In M/M Romance
This content contains affiliate links. When you buy through these links, we may earn an affiliate commission.
This post originally ran April 27, 2015.
There's no category of romances, at least not in my mind, that have benefited more from the digital era than m/m (aka male/male) romances. Thanks to ebooks and self-publishing, what once used to be a very niche market has gone mainstream, with a huge community of readers and bloggers supporting it. In fact, nearly all the m/m romances I've loved have been recommended to me by friends. Now I'm here to spread the love a bit with five m/m authors to start you off on the genre, or to check out if you're already a fan. Feel free to share some of your favorites in the comments!
JOSH LANYON
There's a reason why Lanyon is first on this list. Not only are his books sharp and witty, with intelligent characters–many of whom are bibliophiles, win–he's a prolific and eclectic author. His work ranges from multi-volume series to one-off novellas, and from romance to mystery, fantasy, paranormal, adventure, and non-fiction. I'm of the firm belief that there's a Lanyon book out there for everyone. Two books by Lanyon to try: Fatal Shadows, the first in his Adrien English series, about a bookstore owner and amateur sleuth involved in an on again/off again affair with a cop who's way, WAY deep in the closet. Or spend an afternoon reading The Dickens With Love, a delightful Christmas novella about a down-on-his-luck book appraiser who enjoys drinking brandy (don't you just kind of love him already?).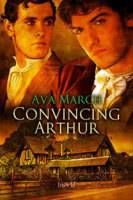 If you like historical romances, try…

AVA MARCH
March's books have everything I love in historical romances: broody heroes, alpha males, cravats everywhere, and super hot sex. Actually, March might be one of the best sex scene writers in the entire romance genre right now. The sex scenes aren't just hot, they genuinely move the story and character development forward. March's books have deep emotional touchstones (I am a sucker for emotional, angsty romances), and she has a gift for pulling you into a story very quickly and making you care about her characters. Her novellas are my catnip when I need an escape from reality. Two of my favorites: Convincing Arthur, which has one of my favorite character descriptions of all time ("Handsome as sin and wicked as hell"); and Bound by Deception, about a guy crushing on lordling who's way into dominance and submission.
If you like dark, dystopian fiction with morally ambiguous characters, try…

MANNA FRANCIS
The focus of Francis' Administration series is the relationship between Val Toreth, a top investigator at the CIA-esque department of Interrogation and Investigation, and Dr. Keir Warrick, joint-director of a tech corporation called Sim-Tech. They're not strictly romance novels–her books are closer in tone to fan fiction than romance, and Francis herself calls the Administration series "original slash fiction"–but either way, they're still awesome. Toreth is a manipulative bastard and a total freaking badass, whereas Warrick–supposedly the "good guy" in this scenario–is sooo superior and incredibly unlikable. They're both complex characters who do good and bad things for maybe not the best reasons. The secondary characters are excellent, too–I love Sarah, Toreth's secretary and possibly his only friend. Start with the first book in the series, Mind Fuck, and remember the books only get better as the series goes on.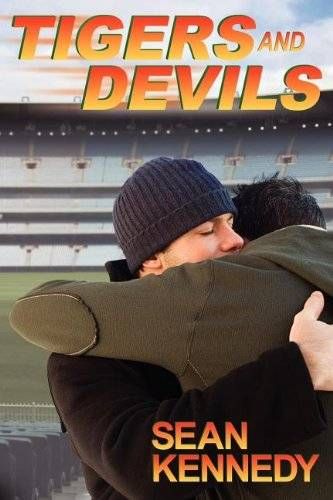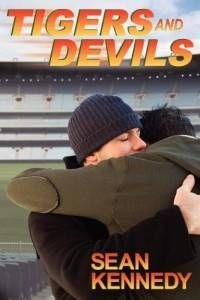 If you like sports romances, try…
SEAN KENNEDY
Admittedly, in general I am not a fan of sports romances, especially when the sport in question involves something I have only a vague (or no) idea how to play. Sports like Australian football, for example. Nevertheless, the recommendations for Kennedy's Tigers and Devils were so enthusiastic that I decided to give it a try. The novel's about Declan Tyler, a star football player in Melbourne, who falls for "artsy wanker" Simon Murray. The football talk aside, this is a classic opposites-attract romance that's very well-written. Simon and Declan's relationship starts off sweet, but tensions rise as Declan tries to hide the true nature of his relationship with Simon from the press. I still wouldn't call myself a fan of sports romances, but I can definitely recommend Kennedy's novels.
If you like fantasy (particularly of the alternate history variety), try…
KJ CHARLES
KJ Charles's novels are super-fun, fast reads that take place in Victorian England. Only in this Victorian England, magic is real and controlled by an underground group of "practitioners." Charles's characters are complex, with extensive histories and intertwining relationships that are seamlessly integrated into the story. Her Charm of Magpies series (starting with The Magpie Lord) follows the exploits of the worldly, fascinating Lucien Vaudrey, Lord Crane; his BFF and valet, Merrick; and a small, unassuming practitioner named Stephen Day, who saves Crane from several vicious curses. Just imagine Jonathan Strange & Mr. Norrell, only if that book was sexy and entertaining and had a romantic subplot that didn't suck.