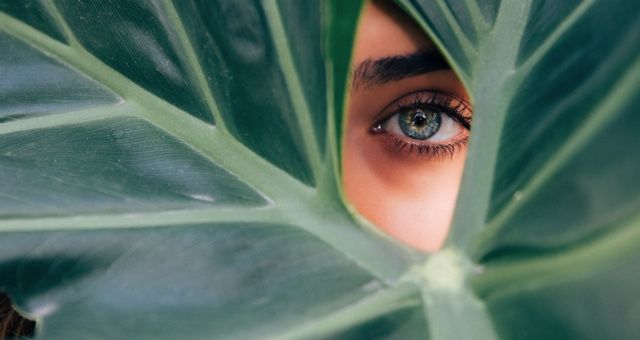 Fiction
50 Must-Read First-Person Books From the Last 20 Years
This content contains affiliate links. When you buy through these links, we may earn an affiliate commission.
It is said that the best way to learn about a person is through their own perspective (or to use the tired cliche: to walk a mile in their shoes). That's what makes first-person narration so interesting—it allows you to sit in a character's head as they experience the world. For the duration of those pages, you're transported into another's mind. You get to live as someone who is from a different part of the world, maybe as someone who is a different race or orientation. It is through those read experiences that our capacity for empathy grows. So, I've put together a list of the best first-person books that will pick you up and drop you off in someone else's brain for a bit. I hope you enjoy the (point of) view.
Descriptions provided by Goodreads.
The Best First-Person Books to Read
"Helen Moran is thirty-two years old, single, childless, college-educated, and partially employed as a guardian of troubled young people in New York. She's accepting a delivery from IKEA in her shared studio apartment when her uncle calls to break the news: Helen's adoptive brother is dead.
According to the internet, there are six possible reasons why her brother might have killed himself. But Helen knows better: she knows that six reasons is only shorthand for the abyss. Helen also knows that she alone is qualified to launch a serious investigation into his death, so she purchases a one-way ticket to Milwaukee."
Elmet by Fiona Mozley
"Daniel is heading north. He is looking for someone. The simplicity of his early life with Daddy and Cathy has turned sour and fearful. They lived apart in the house that Daddy built for them with his bare hands. They foraged and hunted. When they were younger, Daniel and Cathy had gone to school. But they were not like the other children then, and they were even less like them now. Sometimes Daddy disappeared, and would return with a rage in his eyes. But when he was at home he was at peace. He told them that the little copse in Elmet was theirs alone. But that wasn't true. Local men, greedy and watchful, began to circle like vultures. All the while, the terrible violence in Daddy grew."
"In 1980s Yugoslavia, a young Muslim girl is married off to a man she hardly knows, but what was meant to be a happy match goes quickly wrong. Soon thereafter her country is torn apart by war and she and her family flee. Years later, her son, Bekim, grows up a social outcast in present-day Finland, not just an immigrant in a country suspicious of foreigners, but a gay man in an unaccepting society… During a visit to a gay bar, Bekim meets a talking cat who moves in with him and his snake. It is this witty, charming, manipulative creature who starts Bekim on a journey back to Kosovo to confront his demons and make sense of the magical, cruel, incredible history of his family."
"In booming postwar Brooklyn, the Nowak Piano Company is an American success story. There is just one problem: the Nowak's only son, David. A handsome kid and shy like his mother, David struggles with neuroses. If not for his only friend, Marianne, David's life would be intolerable. When David inherits the piano company at just 18 and Marianne breaks things off, David sells the company and travels around the world. In Taiwan, his life changes when he meets the daughter of a local madame — the sharp-tongued, intelligent Daisy… Framed by two suicide attempts, The Border of Paradise is told from multiple perspectives, culminating in heartrending fashion as the young heirs to the Nowak fortune confront their past and their isolation."
"Peggy Hillcoat is eight years old when her survivalist father, James, takes her from their home in London to a remote hut in the woods and tells her that the rest of the world has been destroyed. Deep in the wilderness, Peggy and James make a life for themselves. They repair the hut, bathe in water from the river, hunt and gather food in the summers and almost starve in the harsh winters. They mark their days only by the sun and the seasons.
When Peggy finds a pair of boots in the forest and begins a search for their owner, she unwittingly begins to unravel the series of events that brought her to the woods and, in doing so, discovers the strength she needs to go back to the home and mother she thought she'd lost."
"Lily Bushwold thought she'd found the antidote to endless foster care and group homes: a teaching job in Cochabamba, Bolivia. As soon as she could steal enough cash for the plane, she was on it. When the gig falls through and Lily stays in Bolivia, she finds bonding with other broke, rudderless girls at the local hostel isn't the life she wants either. Tired of hustling and already world-weary, crazy love finds her in the form she least expected: Omar, a savvy, handsome local man who'd abandoned his life as a hunter in Ayachero—a remote jungle village—to try his hand at city life. When Omar learns that a jaguar has killed his four-year-old nephew in Ayachero, he gives Lily a choice: Stay alone in the unforgiving city, or travel to the last in a string of ever-more-isolated river towns in the jungles of Bolivia."
"Yejide and Akin have been married since they met and fell in love at university. Though many expected Akin to take several wives, he and Yejide have always agreed: polygamy is not for them. But four years into their marriage–after consulting fertility doctors and healers, trying strange teas and unlikely cures–Yejide is still not pregnant. She assumes she still has time–until her family arrives on her doorstep with a young woman they introduce as Akin's second wife. Furious, shocked, and livid with jealousy, Yejide knows the only way to save her marriage is to get pregnant, which, finally, she does–but at a cost far greater than she could have dared to imagine."
"Newly arrived in New York City, twenty-two-year-old Tess lands a job as a "backwaiter" at a celebrated downtown Manhattan restaurant. What follows is the story of her education: in champagne and cocaine, love and lust, dive bars and fine dining rooms, as she learns to navigate the chaotic, enchanting, punishing life she has chosen. As her appetites awaken—for food and wine, but also for knowledge, experience, and belonging—Tess finds herself helplessly drawn into a darkly alluring love triangle."
"After she hits rock bottom in Phoenix, her Los Angeles-based sister insists Lucy housesit for the summer—her only tasks caring for a beloved diabetic dog and trying to learn to care for herself. Annika's home is a gorgeous glass cube atop Venice Beach, but Lucy can find no peace from her misery and anxiety—not in her love addiction group therapy meetings, not infrequent Tinder meetups, not in Dominic the foxhound's easy affection, not in ruminating on the ancient Greeks. Yet everything changes when Lucy becomes entranced by an eerily attractive swimmer one night while sitting alone on the beach rocks."
"So begins this exquisite novel about a Chinese American family living in 1970s small-town Ohio. Lydia is the favorite child of Marilyn and James Lee, and her parents are determined that she will fulfill the dreams they were unable to pursue. But when Lydia's body is found in the local lake, the delicate balancing act that has been keeping the Lee family together is destroyed, tumbling them into chaos."
"When Margaret's fiancé, John, is hospitalized for depression in 1960s London, she faces a choice: carry on with their plans despite what she now knows of his condition, or back away from the suffering it may bring her. She decides to marry him. Imagine Me Gone is the unforgettable story of what unfolds from this act of love and faith. At the heart of it is their eldest son, Michael, a brilliant, anxious music fanatic who makes sense of the world through parody. Over the span of decades, his younger siblings–the savvy and responsible Celia and the ambitious and tightly controlled Alec–struggle along with their mother to care for Michael's increasingly troubled and precarious existence."
"Hailsham seems like a pleasant English boarding school, far from the influences of the city. Its students are well tended and supported, trained in art and literature, and become just the sort of people the world wants them to be. But, curiously, they are taught nothing of the outside world and are allowed little contact with it.
Within the grounds of Hailsham, Kathy grows from schoolgirl to young woman, but it's only when she and her friends Ruth and Tommy leave the safe grounds of the school (as they always knew they would) that they realize the full truth of what Hailsham is."
"Harold Silver has spent a lifetime watching his younger brother, George, a taller, smarter, and more successful high-flying TV executive, acquire a covetable wife, two kids, and a beautiful home in the suburbs of New York City. But Harry, a historian and Nixon scholar, also knows George has a murderous temper, and when George loses control the result is an act of violence so shocking that both brothers are hurled into entirely new lives in which they both must seek absolution."
"It's a summer's evening in Amsterdam, and two couples meet at a fashionable restaurant for dinner. Between mouthfuls of food and over the polite scrapings of cutlery, the conversation remains a gentle hum of polite discourse – the banality of work, the triviality of the holidays. But behind the empty words, terrible things need to be said, and with every forced smile and every new course, the knives are being sharpened.
Each couple has a fifteen-year-old son. The two boys are united by their accountability for a single horrific act; an act that has triggered a police investigation and shattered the comfortable, insulated worlds of their families."
"In Tokyo, sixteen-year-old Nao has decided there's only one escape from her aching loneliness and her classmates' bullying, but before she ends it all, Nao plans to document the life of her great-grandmother, a Buddhist nun who's lived more than a century. A diary is Nao's only solace—and will touch lives in ways she can scarcely imagine.
Across the Pacific, we meet Ruth, a novelist living on a remote island who discovers a collection of artifacts washed ashore in a Hello Kitty lunchbox—possibly debris from the devastating 2011 tsunami. As the mystery of its contents unfolds, Ruth is pulled into the past, into Nao's drama and her unknown fate, and forward into her own future."
"She was just seven years old, wandering lost and hungry in the wilderness, when the solitary hunter took her in. In the years since then, he's taught her how to survive in this desolate land where civilization has been destroyed and men are at the mercy of the elements and each other.
But the man Elka thought she knew has been harboring a terrible secret. He's a killer. A monster. And now that Elka knows the truth, she may be his next victim.
Armed with nothing but her knife and the hard lessons Trapper's drilled into her, Elka flees into the frozen north in search of her real parents. But judging by the trail of blood dogging her footsteps, she hasn't left Trapper behind–and he won't be letting his little girl go without a fight. If she's going to survive, Elka will have to turn and confront not just him, but the truth about the dark road she's been set on."
"The Bigtree alligator wrestling dynasty is in decline and Swamplandia!, their island home and gator-wrestling theme park, is swiftly being encroached upon by a sophisticated competitor known as the 'World of Darkness.'
Ava, a resourceful but terrified twelve-year-old, must manage seventy gators and the vast, inscrutable landscape of her own grief. Her mother, Swamplandia!'s legendary headliner, has just died; her sister is having an affair with a ghost called the Dredgeman; her brother has secretly defected to the World of Darkness in a last-ditch effort to keep their sinking family afloat; and her father, Chief Bigtree, is AWOL. To save her family, Ava must journey on her own to a perilous part of the swamp called the 'Underworld,' a harrowing odyssey from which she emerges a true heroine."
"Two brown girls dream of being dancers–but only one, Tracey, has talent. The other has ideas: about rhythm and time, about black bodies and black music, about what constitutes a tribe, or makes a person truly free. It's a close but complicated childhood friendship that ends abruptly in their early twenties, never to be revisited, but never quite forgotten, either.
Dazzlingly energetic and deeply human, Swing Time is a story about friendship and music and stubborn roots, about how we are shaped by these things and how we can survive them. Moving from northwest London to West Africa, it is an exuberant dance to the music of time."
"Lucy Barton is recovering slowly from what should have been a simple operation. Her mother, to whom she hasn't spoken for many years, comes to see her. Her unexpected visit forces Lucy to confront the tension and longing that have informed every aspect of her life: her impoverished childhood in Amgash, Illinois, her escape to New York and her desire to become a writer, her faltering marriage, her love for her two daughters.
Knitting this powerful narrative together is the brilliant storytelling voice of Lucy herself: keenly observant, deeply human, and truly unforgettable."
"In 1950, a young doctor called Norton Perina signs on with the anthropologist Paul Tallent for an expedition to the remote Micronesian island of Ivu'ivu in search of a rumored lost tribe. They succeed, finding not only that tribe but also a group of forest dwellers they dub "The Dreamers," who turn out to be fantastically long-lived but progressively more senile. Perina suspects the source of their longevity is a hard-to-find turtle; unable to resist the possibility of eternal life, he kills one and smuggles some meat back to the States. He scientifically proves his thesis, earning worldwide fame and the Nobel Prize, but he soon discovers that its miraculous property comes at a terrible price. As things quickly spiral out of his control, his own demons take hold, with devastating personal consequences."
"In Chia-Chia Lin's debut novel, The Unpassing, we meet a Taiwanese immigrant family of six struggling to make ends meet on the outskirts of Anchorage, Alaska. The father, hardworking but beaten down, is employed as a plumber and repairman, while the mother, a loving, strong-willed, and unpredictably emotional matriarch, holds the house together. When ten-year-old Gavin contracts meningitis at school, he falls into a deep, nearly fatal coma. He wakes up a week later to learn that his little sister Ruby was infected, too. She did not survive.
Routine takes over for the grieving family: the siblings care for each other as they befriend a neighboring family and explore the woods; distance grows between the parents as they deal with their loss separately. But things spiral when the father, increasingly guilt ridden after Ruby's death, is sued for not properly installing a septic tank, which results in grave harm to a little boy. In the ensuing chaos, what really happened to Ruby finally emerges."
"An experienced psychologist, Maggie carefully maintains emotional distance from her patients. But when she meets a young Indian woman who tried to kill herself, her professional detachment disintegrates. Cut off from her family in India, Lakshmi is desperately lonely and trapped in a loveless marriage to a domineering man who limits her world to their small restaurant and grocery store.
Moved by her plight, Maggie treats Lakshmi in her home office for free, quickly realizing that the despondent woman doesn't need a shrink; she needs a friend. Determined to empower Lakshmi as a woman who feels valued in her own right, Maggie abandons protocol, and soon doctor and patient have become close friends. But while their relationship is deeply affectionate, it is also warped by conflicting expectations. When Maggie and Lakshmi open up and share long-buried secrets, the revelations will jeopardize their close bond, shake their faith in each other, and force them to confront painful choices."
"At nineteen, Berie encounters a seductive and mysterious man at a bus station near her home in North Carolina. Shut off from the people around her, she finds herself compelled by his promise of a new life. He ferries her into a place of order and chaos: the Ash Family farm. There, she joins an intentional community living off the fertile land of the mountains, bound together by high ideals and through relationships she can't untangle. Berie—now renamed Harmony—renounces her old life and settles into her new one on the farm. She begins to make friends. And then they start to disappear."
The Belles by Dhonielle Clayton
"Camellia Beauregard is a Belle. In the opulent world of Orléans, Belles are revered, for they control Beauty, and Beauty is a commodity coveted above all else. In Orléans, the people are born gray, they are born damned, and only with the help of a Belle and her talents can they transform and be made beautiful.
But it's not enough for Camellia to be just a Belle. She wants to be the favorite—the Belle chosen by the Queen of Orléans to live in the royal palace, to tend to the royal family and their court, to be recognized as the most talented Belle in the land. But once Camellia and her Belle sisters arrive at court, it becomes clear that being the favorite is not everything she always dreamed it would be."
"Trudy has been unfaithful to her husband, John. What's more, she has kicked him out of their marital home, a valuable old London town house, and in his place is his own brother, the profoundly banal Claude. The illicit couple have hatched a scheme to rid themselves of her inconvenient husband forever. But there is a witness to their plot: the inquisitive, nine-month-old resident of Trudy's womb.
As Trudy's unborn son listens, bound within her body, to his mother and his uncle's murderous plans, he gives us a truly new perspective on our world, seen from the confines of his."
"Keiko Furukura had always been considered a strange child, and her parents always worried how she would get on in the real world, so when she takes on a job in a convenience store while at university, they are delighted for her. For her part, in the convenience store she finds a predictable world mandated by the store manual, which dictates how the workers should act and what they should say, and she copies her coworkers' style of dress and speech patterns so she can play the part of a normal person.
However, eighteen years later, at age 36, she is still in the same job, has never had a boyfriend, and has only a few friends. She feels comfortable in her life but is aware that she is not living up to society's expectations and causing her family to worry about her. When a similarly alienated but cynical and bitter young man comes to work in the store, he will upset Keiko's contented stasis—but will it be for the better?"
"When her daughter Bee claims a family trip to Antarctica as a reward for perfect grades, Bernadette, a fiercely intelligent shut-in, throws herself into preparations for the trip. But worn down by years of trying to live the Seattle life she never wanted, Ms. Fox is on the brink of a meltdown. And after a school fundraiser goes disastrously awry at her hands, she disappears, leaving her family to pick up the pieces–which is exactly what Bee does, weaving together an elaborate web of emails, invoices, and school memos that reveals a secret past Bernadette has been hiding for decades."
"Zélie Adebola remembers when the soil of Orïsha hummed with magic. Burners ignited flames, Tiders beckoned waves, and Zélie's Reaper mother summoned forth souls.
But everything changed the night magic disappeared. Under the orders of a ruthless king, maji were killed, leaving Zélie without a mother and her people without hope. Now Zélie has one chance to bring back magic and strike against the monarchy. With the help of a rogue princess, Zélie must outwit and outrun the crown prince, who is hell-bent on eradicating magic for good."
"'Are you happy with your life?'
Those are the last words Jason Dessen hears before the masked abductor knocks him unconscious. Before he awakens to find himself strapped to a gurney, surrounded by strangers in hazmat suits. Before a man Jason's never met smiles down at him and says, 'Welcome back, my friend.'
In this world he's woken up to, Jason's life is not the one he knows. His wife is not his wife. His son was never born. And Jason is not an ordinary college physics professor, but a celebrated genius who has achieved something remarkable. Something impossible."
Allegedly by Tiffany D. Jackson
"Mary B. Addison killed a baby. Allegedly. She didn't say much in that first interview with detectives, and the media filled in the only blanks that mattered: A white baby had died while under the care of a churchgoing black woman and her nine-year-old daughter. The public convicted Mary and the jury made it official. But did she do it? She wouldn't say.
Mary survived six years in baby jail before being dumped in a group home. The house isn't really 'home'—no place where you fear for your life can be considered a home. Home is Ted, who she meets on assignment at a nursing home. There wasn't a point to setting the record straight before, but now she's got Ted—and their unborn child—to think about."
Oola by Brittany Newell
"The first thing Leif notices about Oola is the sharp curve of her delicate shoulders, tensed as if for flight. In love, infatuated, the two hit the road across Europe, housesitting for Leif's parents' wealthy friends, and finally settling for the summer in Big Sur. Left to their own devices, a project begins. Leif makes Oola his subject: he will attempt an infinitesimal cartography of her every thought and gesture, her every dimple, every snag, every swell of memory and hollow. And yet in this atmosphere of stifling and paranoid isolation, the world around Leif and Oola begins to warp–the tap water turns salty, plants die, and Oola falls dangerously ill. Finally, it becomes clear that the currents surging just below the surface of Leif's story are infinitely stranger than they first appear."
"Goodbye, Vitamin is the wry, beautifully observed story of a woman at a crossroads, as Ruth and her friends attempt to shore up her father's career; she and her mother obsess over the ambiguous health benefits – in the absence of a cure – of dried jellyfish supplements and vitamin pills; and they all try to forge a new relationship with the brilliant, childlike, irascible man her father has become"
"The Butler family has had their share of trials—as sisters Althea, Viola, and Lillian can attest—but nothing prepared them for the literal trial that will upend their lives.
Althea, the eldest sister and substitute matriarch, is a force to be reckoned with and her younger sisters have alternately appreciated and chafed at her strong will. They are as stunned as the rest of the small community when she and her husband Proctor are arrested, and in a heartbeat the family goes from one of the most respected in town to utter disgrace. The worst part is, not even her sisters are sure exactly what happened.
As Althea awaits her fate, Lillian and Viola must come together in the house they grew up in to care for their sister's teenage daughters."
"Call Me by Your Name is the story of a sudden and powerful romance that blossoms between an adolescent boy and a summer guest at his parents' cliff-side mansion on the Italian Riviera. Unprepared for the consequences of their attraction, at first each feigns indifference. But during the restless summer weeks that follow, unrelenting buried currents of obsession and fear, fascination and desire, intensify their passion as they test the charged ground between them. What grows from the depths of their spirits is a romance of scarcely six weeks' duration and an experience that marks them for a lifetime."
Circe by Madeline Miller
"In the house of Helios, god of the sun and mightiest of the Titans, a daughter is born. But Circe is a strange child—not powerful, like her father, nor viciously alluring like her mother. Turning to the world of mortals for companionship, she discovers that she does possess power—the power of witchcraft, which can transform rivals into monsters and menace the gods themselves. Threatened, Zeus banishes her to a deserted island, where she hones her occult craft, tames wild beasts and crosses paths with many of the most famous figures in all of mythology, including the Minotaur, Daedalus and his doomed son Icarus, the murderous Medea, and, of course, wily Odysseus.
But there is danger, too, for a woman who stands alone, and Circe unwittingly draws the wrath of both men and gods, ultimately finding herself pitted against one of the most terrifying and vengeful of the Olympians. To protect what she loves most, Circe must summon all her strength and choose, once and for all, whether she belongs with the gods she is born from, or the mortals she has come to love."
"Northern California, during the violent end of the 1960s. At the start of summer, a lonely and thoughtful teenager, Evie Boyd, sees a group of girls in the park, and is immediately caught by their freedom, their careless dress, their dangerous aura of abandon. Soon, Evie is in thrall to Suzanne, a mesmerizing older girl, and is drawn into the circle of a soon-to-be infamous cult and the man who is its charismatic leader."
"Sixteen-year-old Starr Carter moves between two worlds: the poor neighborhood where she lives and the fancy suburban prep school she attends. The uneasy balance between these worlds is shattered when Starr witnesses the fatal shooting of her childhood best friend Khalil at the hands of a police officer. Khalil was unarmed.
Soon afterward, his death is a national headline. What everyone wants to know is: what really went down that night? And the only person alive who can answer that is Starr."
"The year is 1995, and email is new. Selin, the daughter of Turkish immigrants, arrives for her freshman year at Harvard. She signs up for classes in subjects she has never heard of, befriends her charismatic and worldly Serbian classmate, Svetlana, and, almost by accident, begins corresponding with Ivan, an older mathematics student from Hungary. Selin may have barely spoken to Ivan, but with each email they exchange, the act of writing seems to take on new and increasingly mysterious meanings.
At the end of the school year, Ivan goes to Budapest for the summer, and Selin heads to the Hungarian countryside, to teach English in a program run by one of Ivan's friends. Selin's summer in Europe does not resonate with anything she has previously heard about the typical experiences of American college students, or indeed of any other kinds of people. For Selin, this is a journey further inside herself: a coming to grips with the ineffable and exhilarating confusion of first love, and with the growing consciousness that she is doomed to become a writer."
Binti by Nnedi Okorafor
"Her name is Binti, and she is the first of the Himba people ever to be offered a place at Oomza University, the finest institution of higher learning in the galaxy. But to accept the offer will mean giving up her place in her family to travel between the stars among strangers who do not share her ways or respect her customs.
Knowledge comes at a cost, one that Binti is willing to pay, but her journey will not be easy. The world she seeks to enter has long warred with the Meduse, an alien race that has become the stuff of nightmares. Oomza University has wronged the Meduse, and Binti's stellar travel will bring her within their deadly reach."
"In the north of England, far from the intrusions of cities but not far from civilization, Silvie and her family are living as if they are ancient Britons, surviving by the tools and knowledge of the Iron Age.
For two weeks, the length of her father's vacation, they join an anthropology course set to reenact life in simpler times. Mixing with the students, Silvie begins to see, hear, and imagine another kind of life, one that might include going to university, traveling beyond England, choosing her own clothes and food, speaking her mind.
The ancient Britons built ghost walls to ward off enemy invaders, rude barricades of stakes topped with ancestral skulls. When the group builds one of their own, they find a spiritual connection to the past. What comes next but human sacrifice?"
"When Cameron Post's parents die suddenly in a car crash, her shocking first thought is relief. Relief they'll never know that, hours earlier, she had been kissing a girl.
But that relief doesn't last, and Cam is soon forced to move in with her conservative aunt Ruth and her well-intentioned but hopelessly old-fashioned grandmother. She knows that from this point on, her life will forever be different. Then Coley Taylor moves to town. She and Cam forge an unexpected and intense friendship–one that seems to leave room for something more to emerge. But just as that starts to seem like a real possibility, ultrareligious Aunt Ruth takes drastic action to 'fix' her niece, bringing Cam face-to-face with the cost of denying her true self–even if she's not exactly sure who that is."
"Self-proclaimed fat girl Willowdean Dickson (dubbed 'Dumplin' by her former beauty queen mom) has always been at home in her own skin. Her thoughts on having the ultimate bikini body? Put a bikini on your body. With her all-American beauty best friend, Ellen, by her side, things have always worked…until Will takes a job at Harpy's, the local fast-food joint. There she meets Private School Bo, a hot former jock. Will isn't surprised to find herself attracted to Bo. But she is surprised when he seems to like her back."
Eileen by Ottessa Moshfegh
"The Christmas season offers little cheer for Eileen Dunlop, an unassuming yet disturbed young woman trapped between her role as her alcoholic father's caretaker in a home whose squalor is the talk of the neighborhood and a day job as a secretary at the boys' prison, filled with its own quotidian horrors.
Consumed by resentment and self-loathing, Eileen tempers her dreary days with perverse fantasies and dreams of escaping to the big city. In the meantime, she fills her nights and weekends with shoplifting, stalking a buff prison guard named Randy, and cleaning up her increasingly deranged father's messes. When the bright, beautiful, and cheery Rebecca Saint John arrives on the scene as the new counselor at Moorehead, Eileen is enchanted and proves unable to resist what appears at first to be a miraculously budding friendship. In a Hitchcockian twist, her affection for Rebecca ultimately pulls her into complicity in a crime that surpasses her wildest imaginings."
"Meet Eleanor Oliphant: She struggles with appropriate social skills and tends to say exactly what she's thinking. Nothing is missing in her carefully timetabled life of avoiding social interactions, where weekends are punctuated by frozen pizza, vodka, and phone chats with Mummy.
But everything changes when Eleanor meets Raymond, the bumbling and deeply unhygienic IT guy from her office. When she and Raymond together save Sammy, an elderly gentleman who has fallen on the sidewalk, the three become the kinds of friends who rescue one another from the lives of isolation they have each been living."
"Frances is twenty-one years old, cool-headed, and darkly observant. A college student and aspiring writer, she devotes herself to a life of the mind–and to the beautiful and endlessly self-possessed Bobbi, her best friend and comrade-in-arms. Lovers at school, the two young women now perform spoken-word poetry together in Dublin, where a journalist named Melissa spots their potential.
Drawn into Melissa's orbit, Frances is reluctantly impressed by the older woman's sophisticated home and tall, handsome husband. Private property, Frances believes, is a cultural evil–and Nick, a bored actor who never quite lived up to his potential, looks like patriarchy made flesh. But however amusing their flirtation seems at first, it gives way to a strange intimacy neither of them expect."
"In 1869, a brutal triple murder in the remote Wester Ross village of Culduie leads to the arrest of a seventeen-year-old crofter, Roderick Macrae. There is no question of Macrae's guilt, but it falls to the country's most eminent legal and psychiatric minds to uncover what drove him to his bloody deeds. Ultimately, the young man's fate hinges on one key question: is he insane?"
"Newlyweds Celestial and Roy are the embodiment of both the American Dream and the New South. He is a young executive, and she is an artist on the brink of an exciting career. But as they settle into the routine of their life together, they are ripped apart by circumstances neither could have imagined. Roy is arrested and sentenced to twelve years for a crime Celestial knows he didn't commit. Though fiercely independent, Celestial finds herself bereft and unmoored, taking comfort in Andre, her childhood friend, and best man at their wedding. As Roy's time in prison passes, she is unable to hold on to the love that has been her center. After five years, Roy's conviction is suddenly overturned, and he returns to Atlanta ready to resume their life together."
"Esther Ann Hicks–is the youngest child on Six for Hicks, a reality television phenomenon. She's grown up in the spotlight, both idolized and despised for her family's fire-and-brimstone brand of faith. When Essie's mother, Celia, discovers that Essie is pregnant, she arranges an emergency meeting with the show's producers: Do they sneak Essie out of the country for an abortion? Do they pass the child off as Celia's? Or do they try to arrange a marriage–and a ratings-blockbuster wedding? Meanwhile, Essie is quietly pairing herself up with Roarke Richards, a senior at her school with a secret of his own to protect."
"As the daughter of a meth dealer, Wavy knows not to trust people, not even her own parents. Struggling to raise her little brother, eight-year-old Wavy is the only responsible "adult" around. She finds peace in the starry Midwestern night sky above the fields behind her house. One night everything changes when she witnesses one of her father's thugs, Kellen, a tattooed ex-con with a heart of gold, wreck his motorcycle. What follows is a powerful and shocking love story between two unlikely people that asks tough questions, reminding us of all the ugly and wonderful things that life has to offer."
"Kelly Luce's Pull Me Under tells the story of Rio Silvestri, who, when she was twelve years old, fatally stabbed a school bully. Rio, born Chizuru Akitani, is the Japanese American daughter of the revered violinist Hiro Akitani–a Living National Treasure in Japan and a man Rio hasn't spoken to since she left her home country for the United States (and a new identity) after her violent crime. Her father's death, along with a mysterious package that arrives on her doorstep in Boulder, Colorado, spurs her to return to Japan for the first time in twenty years. There she is forced to confront her past in ways she never imagined, pushing herself, her relationships with her husband and daughter, and her own sense of who she is to the brink."
---
What are some of your favorite first-person books from modern times? If first person narration isn't your thing, we've got a list of second-person books just for you!