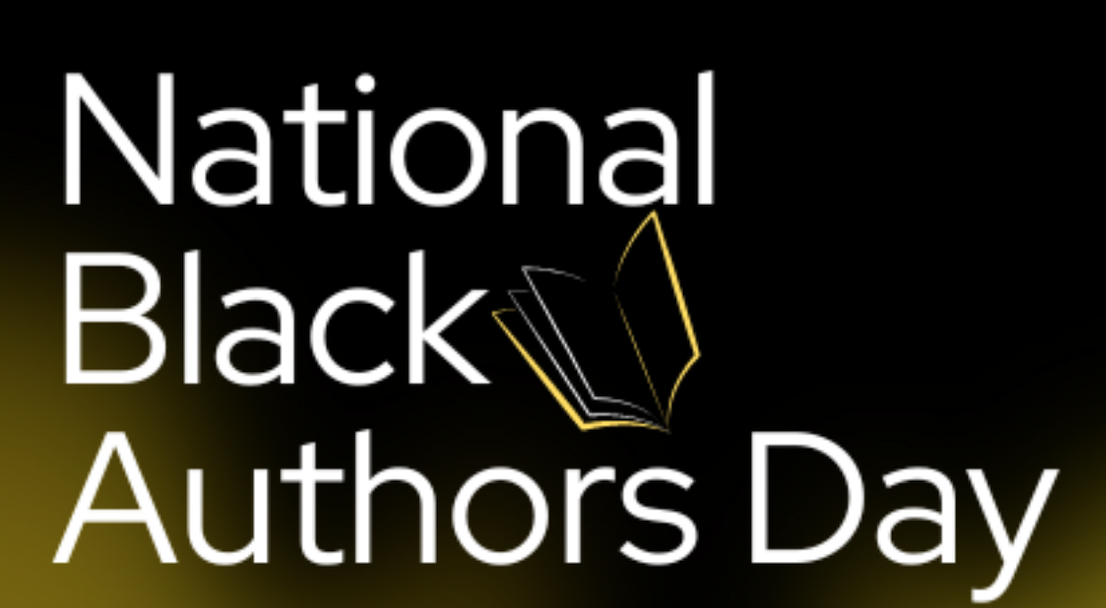 This content contains affiliate links. When you buy through these links, we may earn an affiliate commission.
Even after the start — and stop — of using labels like #OwnVoices, and the increased effort for diversity across literature that began in 2020, publishing maintains its cis, white status quo.
But why?
Well, for one, success in publishing, as with many other fields, can depend on who you know. As a result, people from outside hiring managers' ethnic purview can find themselves at a loss. Secondly, certain narratives surrounding marginalized groups — especially Black Americans — are cemented in the foundation of the collective psyche. It's on the backs of these narratives that permission to subjugate an entire group of people was granted. It's these narratives that have been perpetuated across generations and still dictate how Black stories are valued in publishing today.
As you'll soon read from literary entrepreneur CaTyra Polland, being literate was once a death sentence for Black people. Thinking of this history provides the context to better understand the state of publishing's relationship with Black authors.
But despite publishing's gatekeeping and the obstacles Black authors face, there are so many amazing and groundbreaking narratives still being published. It's these authors — and their stories — who are being celebrated today.
My colleague samm saxby and I asked Polland, the founder of National Black Authors Day, about her inspirations for establishing the holiday and how it came to be.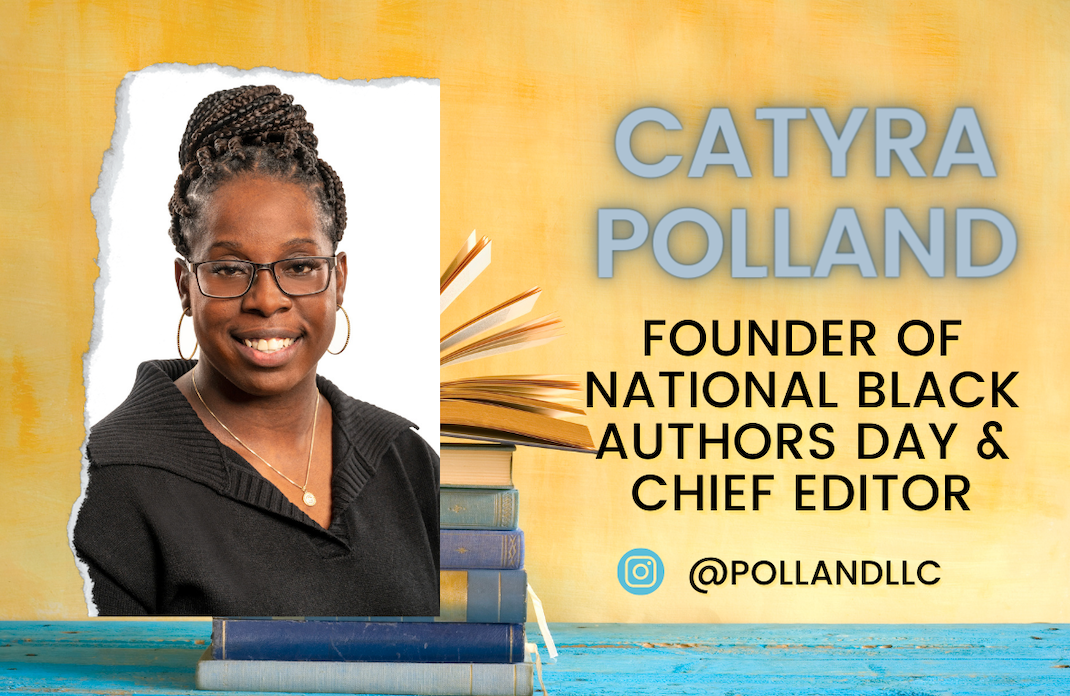 Book Riot: What is your experience in the publishing industry?
CaTyra Polland: I am a nine-time published author and an editor. I published my first book in 2017. Professionalism What's That? is for students who are new to the working world and covers various topics such as informational interviews, professional development, and code switching. I have also been in several anthologies, published the journal, What Black Women Think About, and Dear August, Love August, my first poetry compilation. Our podcast always dives deep into the world of publishing, giving authors a platform and discussing common trends and issues from the perspective of editors.
Book Riot: You mentioned how you "created National Black Authors Day…to shed light on Black literary talents, writings and literacy in general, demonstrating that the Black community's stories are worth telling and being heard," but can you expand on what the catalyst was that led to you starting Love for Words?
CaTyra Polland: I started Love for Words to close the gap between Black authors and Black editors. Black authors deserve to work with editors who appreciate, value, and respect their work. It's important that our stories are written authentically. Editing is a necessary step to publishing a quality book. However, editing is not rewriting. We deserve to work with editors who critique our manuscripts instead of judging our experiences or shaming our experiences as we often see in more mainstream publishing houses. These leaders don't always understand our experiences or how to market our journeys correctly and it can leave many authors burned out and frustrated. I want to encourage Black authors to embark on the self-publishing journey with confidence and guidance and work with publishers who want to see them win.
Book Riot: What went into making National Black Authors Day? What were the steps in creating it?
CaTyra Polland: I researched national author holidays and I realized National Black Authors Day didn't exist, so I Googled how to create a national holiday. I came across National Day Archives. I read about the process and started an application. I answered questions such as:
Why is National Black Authors Day important?
How can people celebrate?
What date will the holiday be held?
Creating the holiday has led to a number of collaborations and we're excited for the first annual holiday. Knowing that we finally have a day to recognize our achievements is very important to me.
Book Riot: What are the benefits of self-publishing versus publishing traditionally for BIPOC writers?
CaTyra Polland: Self-publishing allows authors to have creative control of the project. Authors can choose who to work with instead of being assigned a professional by a traditional publisher. Self-published authors make decisions from what the cover will look like to who will be the illustrator to who the editing team consists of. Additionally, self-published authors maintain book royalties instead of being in contract to repay an advance payment from a traditional publisher. For those of you who want to make major decisions about your book, self-publishing is for you.
Book Riot: Do you think the attention placed on BIPOC people in publishing — from authors to those working in publishing and others — that came about in 2020 has been sustained? Do you feel like the landscape for Black authors has changed since 2020?
CaTyra Polland: I believe diversity in publishing is still important to mainstream society but less than in 2020. A positive change I have noticed is more visibility for Black authors and more books with Black characters. I appreciate that so many Black celebrities are tapping into becoming authors. Celebrities like Lebron James, Taye Diggs, Lupita Nyong'o, and Viola Davis have written stories that uplift and celebrate Black people. Just as importantly, self-published authors who aren't influencers or well-known have published books of affirmations, coloring books, and comic books that acknowledge and honor the Black experience. With the advancement in technology, we control our own narrative, which includes the publishing and writing industry. We don't have to wait to be commemorated by the predominantly white industry professionals. We are the change we want to see. We are enough.
Book Riot: With National Black Authors Day, will there be any Black-owned bookstores highlighted?
CaTyra Polland: We'd love to partner with more Black-owned bookstores and our dream would be to see national events hosted around the country, including book signings and readings! Right now, WXXI and CITY News are media sponsors for the event. The Rochester Black Authors Association board members will be moderating the authors panel and shed light on common issues facing Black authors. Additionally, several community members have donated to host the inaugural reception.
People from the following agencies have pledged to participate:
Literacy New York, Inc.
SUNY Brockport
The Center for K-12 Black History and Racial Literacy Education
Book Riot: You mentioned, "Literacy in the Black community is still something we fall short on. We could be killed for learning to read and write at one point in our history. Literacy is very important to the Black community." Recent book bans have focused on taking out primarily queer and Black authors — especially canonized Black American authors — from schools. How do you think America's history of killing Black people for literacy efforts ties into these bans?
CaTyra Polland: Although it's no longer illegal for Black people to read and write, there are other mechanisms in place to prevent or derail Black literacy. For example, according to PEN America, 41% of banned books in 2022 include protagonists or prominent secondary characters who are people of color; 22% of the titles directly address issues of race and racism. During the first six months of 2022, 30% of banned books were written by Black authors. These statistics are a clear indicator that we are still censored. By looking at literacy statistics we can see that Black children are still behind the reading curve. The school system is failing our students and when we don't highlight books that reflect their journeys, we miss a key opportunity to connect them with their new favorite books and authors.
---
Polland lists a few activities you can do to celebrate the holiday:
Read a book by a Black author.
Shoutout a Black author on social media.
Share a quote by a Black author.
Donate a book by a Black author.
Write a thank you letter to a Black author.
Make a video acknowledging a Black author.
To learn more about the day and other ways you can support Black authors, you can email Polland at polland@loveforwords.com or visit Love For Words.