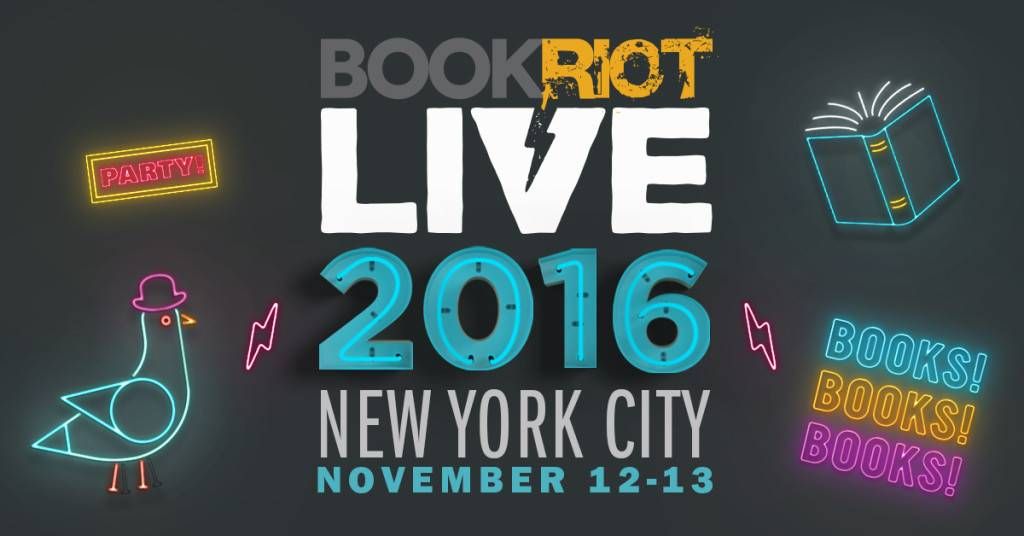 First Look at the Book Riot Live 2016 Schedule!
Friends, it is that time: The time when we get out our muppet arms and let them fly, as we unveil the first pieces of programming at Book Riot Live, presented by Bookwitty!
Please feast your eyes upon … drumroll please …. the Schedule page! Wherein you shall find details about this year's podcasts and discussions about humor, writing craft, making change, and more. This is just the tip of the programming iceberg, so stay tuned: same Bat-time, same Bat-channel. If you haven't gotten your ticket yet, GO FORTH — you have through August 31 to grab VIP passes with all their lovely perks, and you can get $20 off on top of that using code BOOKNERD.