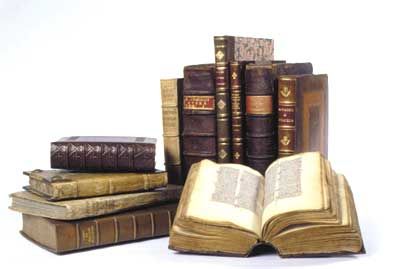 How To
One Man's Epic Quest To Find First Editions on a Budget
This is a guest post from Chris M. Arnone. Chris is an avid consumer of great fiction in any form it takes and dreams of a home filled with first editions. Aside from feverishly writing fiction, blog posts, and tweets, he is an avid supporter of the Kansas City burlesque, performance, and arts communities. He is a frequent gamer, occasional emcee, outspoken supporter of equality, and King of the Nerds. No, you didn't vote for him; that's why he's king, not president. Chris makes his home in Kansas City, MO with his wife Christy and their four cats. Follow him on Twitter @ChrisMArnone.
____________________
I have an addiction.
No, it's not your standard, run-of-the-mill book addiction. It's not as simple as buying every book I like. My addiction is to first editions. I rarely buy a book that doesn't have those two magical words or (depending on the publisher) the proper number sequence on the copyright page.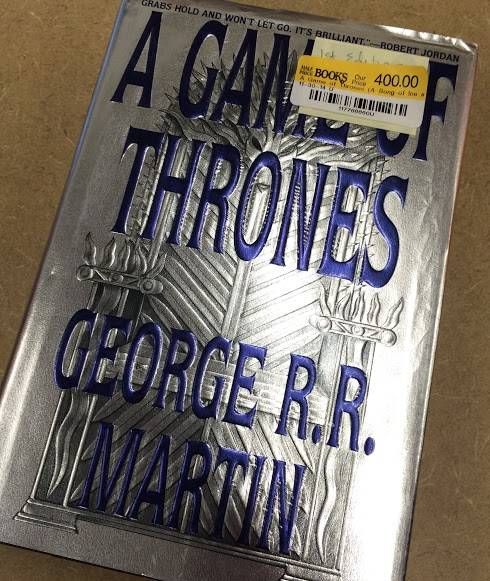 However, I am not a millionaire. I do not have piles of expendable cash to throw at this addiction. I cannot simply go to Abe Books, eBay, or Sotheby's and snag a first edition Harry Potter and the Philosopher's Stone. Even a first edition A Game of Thrones is pretty daunting. So what's a first edition junkie to do? I shop locally and I shop patiently.
There are a few places local to me in Kansas City where I can go to feed the first edition monster like antique malls and local used book stores like Mysteryscape and Prospero's. My favorite and most reliable source, however, is Half Price Books. There are four in the area and I live fairly close to two of them. So, without further ado, let the first edition hunt begin!
First stop: Half Price Books in Overland Park, KS
With a chill in the air and a crisp, new gift card in hand, I begin the first post-Holiday book sojourn with the Half Price Books in Overland Park. The storewide 20% off sale will certainly help today's savings. I open my Goodreads app, pull up my wishlist, and start winding my way through the fiction section. After twenty minutes of not much, I find a few copies of The Art of Fielding by Chad Harbach. Two are trade paperbacks, but the hardcover catches my eye.
I turn to the copyright page and find the words "First Edition," but alas, the number sequence, "10 9 8" means this is the eighth printing. I return Harbach's novel to the shelf.
A little farther down the isle, I find a shelf nearly full of Khaled Hosseini. Since reading G. Willow Wilson's Alif the Unseen, I've been meaning to read more Middle Eastern fiction. Hosseini comes to the top of most searches.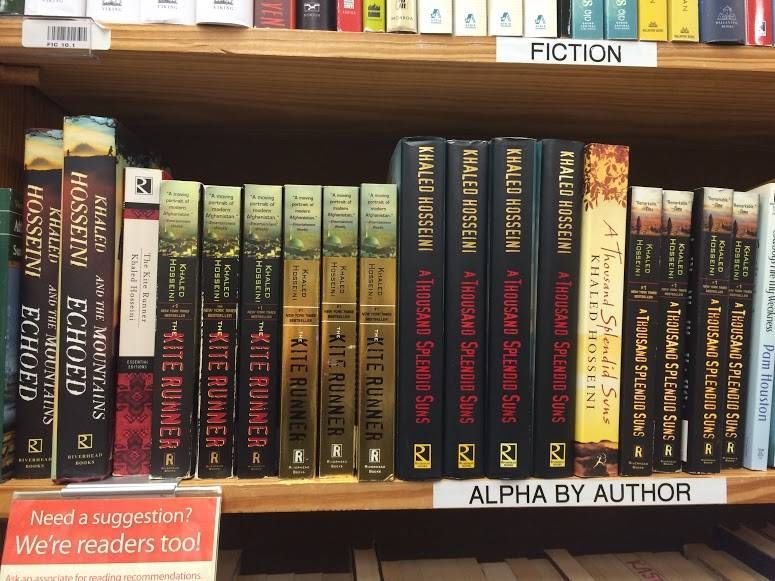 Paperbacks abound along with several non-first edition hardcovers, but I find a copy of A Thousand Splendid Suns in wonderful condition and the copyright page says all the right things.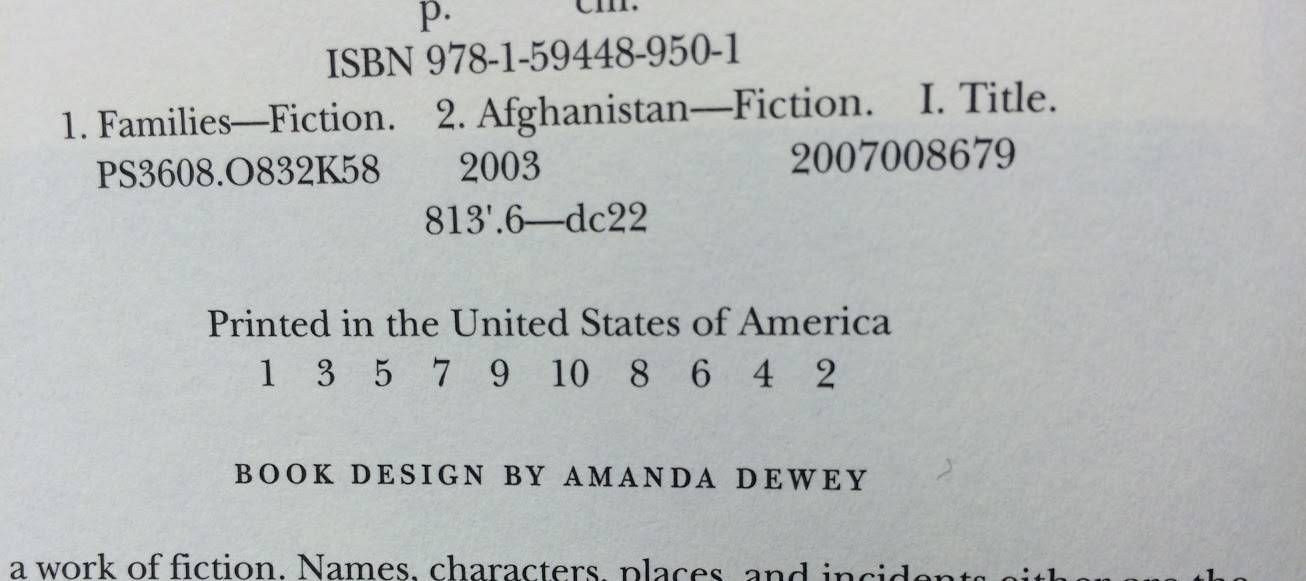 I also manage to find one first edition hardcover copy of Boy, Snow, Bird by Helen Oyeyemi on my way out. Total spent: $19.07 with tax.
Next stop: Prospero's
Prospero's is an independent bookstore with an eccentric owner, a great local following, and stacks of books that defy gravity. I rarely find first editions here, but I always enjoy the experience.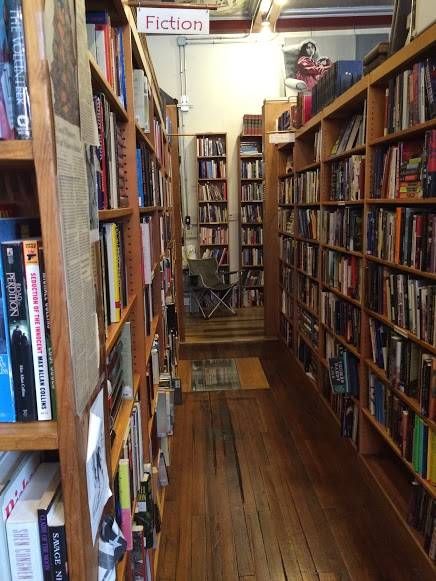 After nearly half an hour of combing the densely packed shelves, I find a single copy of Jonathan Franzen's The Corrections. Once again, despite the "First edition" verbiage, the number sequence tells me this is not a first printing. Alas.
A little way farther down the aisle, what do I behold? Another The Art of Fielding! Sadly, this one, like the one at the first stop, is not a first edition.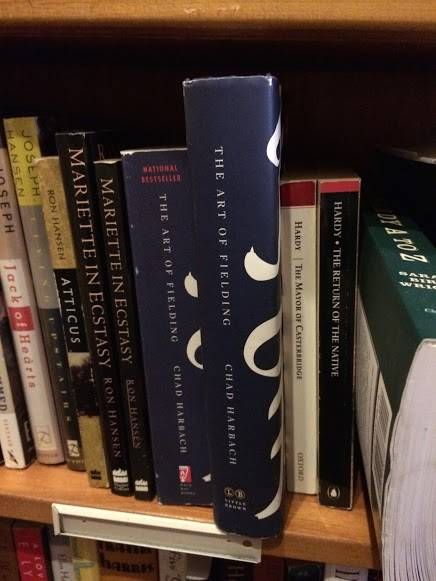 As I round the end cap, I see one of the most vexing finds for first edition hunters: the remaindered book. When bookstores need to clearance out new hardcovers, they mark the pages. As soon as I see this copy of Stephen Graham Jones's All the Beautiful Sinners, I can see the dot and X on top, and I keep moving. My wife checks the copyright page and my heart falls into my stomach. It's a ruined first edition.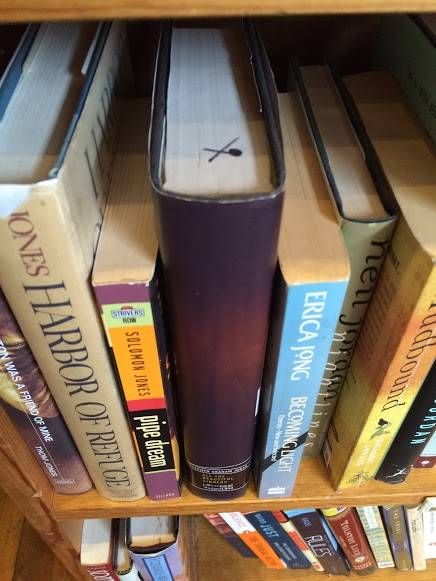 As is often the result of a trip to Prospero's, I walk out with nothing. My wife found a couple Gabaldons and I dropped off a couple books for consignment, but I come away empty-handed.
Final stop: Half Price Books in Westport
I'm a bit tired and disappointed from Prospero's, but there's one more stop: the Half Price Books in Westport, a hip section of Kansas City, MO. Almost immediately, I come across Margaret Atwood. Amidst some books I already own and a slew of paperbacks, I see Cat's Eye.
The first one I pick up is a first edition, but thumbing through the pages, I see the unthinkable: margin notes. In ink.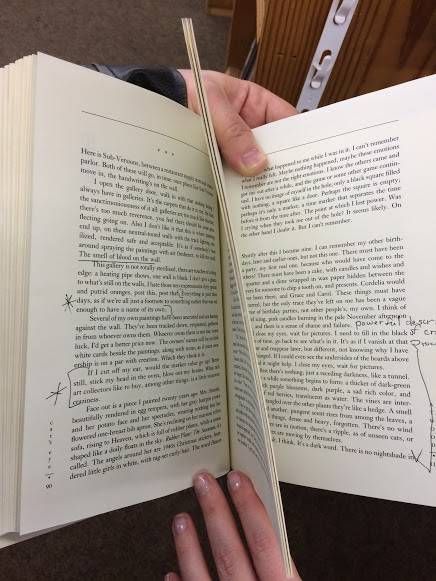 Fortunately, the other hardcover is a first edition and in much better shape. I keep trekking through the aisles with my app in hand, seeing multiple non-first edition copies of The Corrections, Harry Potter novels, and Things Fall Apart. As I'm about to give up with just the Atwood, what do I see? More copies of The Art of Fielding. After two previous failures to find Harbach's book in first edition, I find one: "First Edition" spelled out and the magical number "1" in the number sequence.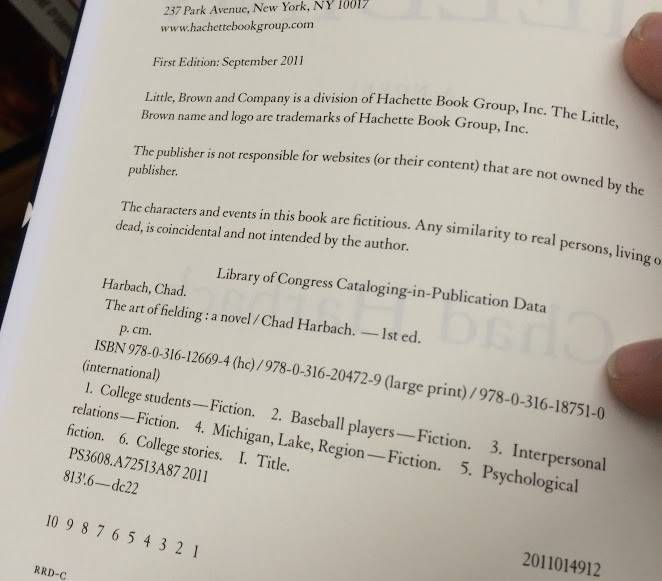 Another Half Price Books, another pair of first editions in hand. Total spent: $18.18 with tax.
After three bookstores and several hours well-spent, I have four new (to me) first edition hardcovers to add to the collection: Cat's Eye by Margaret Atwood, The Art of Fielding by Chad Harbach, A Thousand Splendid Suns by Khaled Hosseini, and Boy, Snow, Bird by Helen Oyeyemi. Total spent on the day: $31.82.
I saw dozens of books during my trek through the bookstores, but due to my particular addiction, I walked away with just four for less than forty bucks. I've had better and worse book-buying binges, but it was still a great deal. Where do you shop for your bargain-bin early printings?
____________________
Like chattin' up other readers and keeping track of your books on Goodreads? So do we! Come give us a follow.