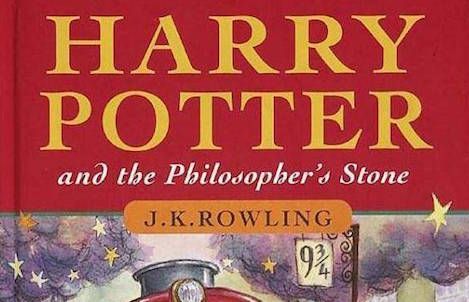 First Edition of First Harry Potter Novel Stolen: Critical Linking, January 21
Sponsored by Love, Hate & Other Filters by Samira Ahmed
---
A rare first edition of Harry Potter and the Philosopher's Stone worth £40,000 has been stolen during a burglary of a Norfolk bookshop.
The book, described as the "Holy Grail" for Potter collectors, was one of a number of valuable titles taken by two suspects last week.
Only 500 copies – with the author listed as Joanne Rowling rather than JK Rowling – were published for the first printing in 1997 and 300 of those went to libraries.
---
January 19, 2018, New York, NY – Mystery Writers of America is proud to announce, as we celebrate the 209th anniversary of the birth of Edgar Allan Poe, the Nominees for the 2018 Edgar Allan Poe Awards, honoring the best in mystery fiction, non-fiction and television published or produced in 2017. The Edgar® Awards will be presented to the winners at our 72nd Gala Banquet, April 26, 2018 at the Grand Hyatt Hotel, New York City.
Really great list for this year's Edgar Allan Poe nominees!
---
Leading British historian Antony Beevor has described a Ukrainian ban on his award-winning book Stalingrad as "utterly outrageous".
The bestselling history, winner of the 1999 Samuel Johnson prize, tells of the battle for the Russian city during the second world war. A Russian translation was one of 25 titles included on a banned list issued by Ukrainian authorities last week, alongside books by authors including Boris Akunin and Boris Sokolov.
I have read Stalingrad, it's brilliant and everyone (including those in Ukraine) should read it.